I partner with some companies (only the good ones!) that I think will be beneficial to my readers. If you purchase through my links, I'll get a small commission at no extra cost to you! To know more please read my disclaimer.
In February 2020, I had decided that it's time to quit my 9-5.
Like, for reals.
To say goodbye to my fixed $85,200 annual income. It's a pretty comfortable income, I'm not going to lie and be ungrateful for, especially at my age (and also the timing).
I'm lucky and I can't be thankful enough.
But… yup, my job sucked. Big time.
Don't get me wrong, I'm still in the same industry as when I first started working, an industry that I'm grateful to be working in, especially during this time..
But there's just this void that I had been feeling for the past couple of years now before I quit my job. I've always wanted to do something more and something of my own. I'm pretty sure most of you reading this can relate.
What I've realized is that I wanna take control of my time.
Yes, TIME.
When I freelance and have my own business, I'm in control of how I spend my days and when I'll start working, and when to have lunch.
Perhaps I'll do zero work on Mondays and that's okay.
I wanna have time doing something that has no relation to my work, like painting, learning how to make leather handbags – random things that have always fascinated me.
I'm an ENFP – I've been embedded this way! 
Anyway, since this has been on my mind for the past couple of years, I've done research on when and how to properly quit my 9-5 job. If in any way you're in the same boat, you can read more of my blog here, and hopefully, it will inspire you to take that leap of faith and take control of your life too.
---
Related Posts You Might Like:
---
1. Give Yourself A Deadline
The first thing first is to give yourself a deadline.
But be realistic. Having a deadline a few months away has less probability of making it cause you won't have enough buffer to do everything like saving enough money and planning for the next big thing.
If this is the first time you're thinking of leaving your job (or you've been thinking for a while but did zero planning), I'd say give yourself at least a year to figure things out.
This is just to make sure your plan and savings are comfortable enough when you do decide to pull the trigger.
I basically took 2 years.
Also because I was trying out different things to do after I really quit the crazy rat race. The deadline is not only to save your money but also to really, like really know what exactly you'll be doing after the 9-5.
If you're thinking of doing your own business, then what business will you be doing? Have you tested it out? Maybe you want to try it out first on a smaller scale before diving right into it.
Testing out different ways for you to sustain an income is pretty crucial, so you'll have a much clearer picture of what you do best, what you actually want to be doing, and how are you going to be doing it.
This also helps you from becoming a couch potato or being demotivated after you quit your 9-5. If anything, you should feel liberated!
2. Ask For That Pay Raise Or Switch Jobs
Within the 2 years of planning, before I'd pulled the trigger, I actually switched jobs to get higher pay. I knew my first job won't get me much savings, especially after I bought my first house (read my post here how I bought my house at 25).
It turned out my skills were high in demand and highly paid outside. So when I switched my job, I got a whopping 80% salary increment. That's crazy!
If you wanna know more about the blueprint I've used to get that 80% salary increment, read more here. That had allowed me to save so much more money to prepare myself when I actually quit.
So you might wanna think of different ways as well to get higher income while preparing to move away from a fixed 9-5. At this time, I'd suggest seeing if there's a way that you can ask for a pay raise at your current job first.
If you've been with a company for quite some time, it might be just the time for you to ask your boss for a good pay raise (if you've done an excellent job).
If you're not sure how to approach this subject, I would suggest YouTube-ing Ramit Sethi's videos on this subject.
I've learned a lot from that guy. (Including getting that 80% salary increment).
The plan is to have a conversation with your boss about your KPIs.
Try to give a 6 months KPI and really work towards achieving those agreed-upon KPIs and hey, even go beyond that. When it's nearing your 6 months review (perhaps a month or two before the review), tell your boss that you might want to revisit your compensation package.
Say to them that you've been working really hard and had actually achieved some of those KPIs. You can't wait to show them the results and hopefully can discuss how you can further be a great asset to the company.
If your boss doesn't answer on the compensation package topic, try bringing it up again a month before the review. I'm sure if you're a treasured employee, your boss wouldn't want to let you go as well. He/she will find a way to keep you within the team, including trying to satisfy your pay raise request.
If you're looking to switch jobs and get an even higher jump on your pay (usually switching jobs will give you a higher % of salary increment), what I did was to start going for interviews and try to get as many offers as possible. You can read more here.
When I was searching for new jobs, I actually had 3 different offers on the table! You have to sharpen up your interview skills as well by the way!
I spent many nights just learning how to negotiate and be at my best during an interview. I would recommend watching Ramit Sethi's videos on this as well.
So when I had multiple offers on the table, it was easier for me to negotiate with those companies. & so can you.
At the end of the day, this option is really up to you, whether or not you want to ask for a pay raise or to switch jobs.
But by having a jump on your fixed income will definitely give you a lot more room to save for your quit-9-to-5 fund!
3. Do A Side Hustle
The other way for you to earn more in order to save more is to do a side hustle.
I've started writing my blogs and trying different side hustles even when I was still in uni. So this comes as second nature to me. I love getting money. Not going to lie.
But, not all of my side hustles stuck though (my dad is usually annoyed with me for this lol).
I kinda dabbled a lot and there's a downside to it when I really had to focus on which one I'll be focusing long term. The upside of it is that you've tried so many so you'll know exactly what you like and what you don't.
If you're still with your 9 to 5, you can do your side hustle a couple of hours every night after your day job. I've actually maintained my blog this way…. Read here if you wanna learn how I've started blogging & making money out of it.
However; I know sometimes you can be exhausted and would really wish to just relax at home once you're back from work. It's okay to feel that way, but try adopting the 2-days rule (learned this from Matt D'avella).
Meaning that it's okay to Netflix & chill for one day, but not 2 days in a row.
Just think that whatever you're doing today, no matter how small, is really going to shape your tomorrow.
My Side Hustle
In my previous job, before I quit the rat race, it was very tiring. I was in a media agency servicing a big client and it was tough.
There was a month where I worked for more than 14 hours a day, for every single day of the month. That was crazy and I really don't wanna be doing that again, like ever. Especially when it didn't give me anything in return (other than my fixed monthly income WITHOUT any OT payment).
If you're in that sort of job right now, try finding something that you can do on the weekend that won't be needing every day's maintenance.
OR, instead of finding a second job, you can also find creative ways to earn just a lil bit more (for you to save).
Read my blog here on the different ways you can earn money from home. I've done all those that I've listed, and see whether you can get inspired by some.
This side hustle doesn't need to replace your monthly income right now. It can be small, especially when you've gotten your pay raise. But who knows, as you start doing a side hustle, it can be big enough for you to make it your day job. #dreambig!
4. Save & Plan Your Money!!
Last but definitely not least, is to really plan your savings. (Read here to learn how I track expenses & learn how to save!)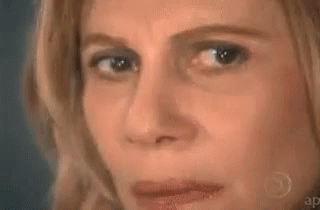 You've found something that you would be doing after you quit your 9 to 5, you have a side hustle that's going to help you to save and now it's about knowing WHEN to throw that magical letter to your boss.
But, before you do anything, let's work on your backup money or savings.
This backup money isn't supposed to let you be free of work for a couple of months.
This is for rainy days should anything happens. Hopefully, nothing will, and whatever you're planning for after your 9 to 5 will launch successfully.
What I did with my money before I quit was to make sure I've had 3 months' worth of expenses saved OUTSIDE of my normal emergency fund.
I usually have an emergency fund of $1,000 + 3 months worth of expenses.
Your Emergency Fund Before Quitting
Now, before I actually quit, I've added another 3 months so that my total fund becomes $1,000 + 6 months' expenses.
My monthly expenses is about $3,000 per month X 6 = $18,000 in total
Since I've already had the 3 months from my emergency fund, I'd need to save another $3,000 X 3 = $9,000.
I had a year to save (I only started taking this more seriously a year before I actually planned to quit) = $9,000/12 months = $750/month to save.
Start slow and just build from there.
If you're still young with no commitments, I would just say go on and dive into something that you'd really wanna be doing. You're young and this is the time for you to make and learn from mistakes!
Related: FREE Yearly Budgeting Template For YOU!
5. It's Time To Write That Letter..
Once you know what you wanna be doing and have those savings in place, it's time to write that letter.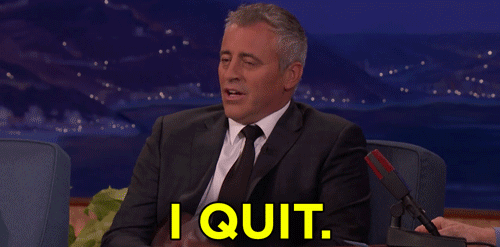 How do you politely quit your job? Well, I had a face to face conversation with my managers first before giving them the letter. This is what I did when I LIKED the company & the team 🙂
On my last job, I wasn't really fond of them so I just emailed them my resignation letter and it worked out well as well.
Whatever you do, even if you hate the living *peep* out of your boss, don't burn any bridges.. unless he's a pervert, then do so.
I'm saying this because the world is small. You'd never know what connections they may have and how they can potentially affect your venture in the future.
I still have good connections with previous bosses. They even supported me with whatever I was trying to do now. They don't need to know the details, they are just proud that I was brave enough to do something of my own.
So when it's time for you to quit, be gentle and respectful. Quit with grace and hold your head high.
Let me know in the comment if you have ever thought of leaving your job?!
If you want to know the side hustle that I've stuck to, read my post here. It'll really help you in getting that side hustle going in no time! 🙂
BONUS: How I Make More Money Now
Look, if you are just starting out with your side hustle or freelancing, the truth is, your rate is not going to be as high as someone who has been freelancing or doing business for the past 10 years.
In my previous job, I earned $85,200 annually. On the contract, my weekly working hours were supposed to be 40 hours. But, sadly, in reality, I'm clocking in 60 hours a week and more, especially with the extra hours I've been doing.
Let's compare your current 9 to 5. Even if you're supposed to work 40 hours a week, you're not exactly "working" for 8 hours a day. You're spending more hours just to get ready in the morning and commuting back and forth to your workplace.
If you're saying "but I'm not actually working during those times", well, sure you're not working during those extra times but you won't be getting to spend them working on something of your own too, isn't it?
So here's how I calculate my previous jobs' hourly rate:
Monthly income: $7,100
Daily "working" hours: 12 hours
Hourly rate: $30/hour
And when I've started freelancing, I could use that as a benchmark when I first starting out, or if I was desperate, I would go even lower. But do keep in mind, that the rate is within my control. I could work with a low hourly rate for the first 2 clients, and I could charge double on my 3rd client.
Freelancing is not going to be all pretty in the beginning.
But you'll definitely get to write your own narratives.
I actually charged my first freelance client at $40/hour. At first, I didn't get to reach my previous monthly income but here's how I've been working:
Hourly rate: $40/hour
Daily real working hours: 4 hours
Monthly income: $3,200
Even though at first I'm earning lower than my previous job, I have so much time that I could be doing something else (like this blog!) and earning money from that side thing too.
Plus, I won't be needing to spend on petrol & parking expenses when I'm freelancing = saving more money!
In the meantime, you can read my post on how to get your first client on Upwork fast.
P/s: If you find value in this post, please help to share it around so that more people can feel liberated getting out of the rat race – and it'll let me know that someone found value in my writing. And that helps me a LOT 🙂