I partner with some companies (only the good ones!) that I think will be beneficial to my readers. If you purchase through my links, I'll get a small commission at no extra cost to you! To know more please read my disclaimer.
So… you're thinking of different ways to make money from home.. But you're not sure where to start?
It's okay, I've been there…
Side hustling is pretty much the norm these days.
Sure, you can keep living paycheck to paycheck, but if you have something that you'd like to buy and have, sometimes the savings that we do just can't be accumulated fast enough.
Or maybe you need to pay off some debts or pay for that emergency car accident that happened last week.
It's okay, happens to the best of us.
I've been side hustling and finding ways to make money from home ever since I started my first job. To make more income so I can save and spend on travels and other high ticket items that I might not be able to afford if I were to only rely on my fixed 9-5 income.
So because of that, I've been pretty good at finding things to make extra money from home along my way and I'd like to share it with you here today. Not sleazy ways of making money, but legit, easy tried and tested ways of making money from home.
So let's get started! 🙂
---
More Related Posts:
---
1) Sell Your Stuff
One of the things that I do regularly every quarter of the year is to actually reorganize my stuff in the room.
Especially my closet.
Clothes: I usually have this rule whereby if something hasn't been worn in the past 3 months, it's very unlikely for me to wear it again. So I'll put them aside to be sold online!

Gadgets:

I've sold my Sony a6300 online before and I made a good deal out of it! The buyer even bid higher than my selling price – which is total awesomeness! So if you have old cameras, monitors lying around and you don't think you will be using them again in the near future, my gut tells you, you need to sell them. Sometimes we just tend to hang on to things that no longer serve us… like my camera. Also, if you have old phones or laptops, you can also sell them to the secondhand market. You know why people steal phones right..? So try selling any phones that you no longer use.

Make sure you reformat your gadgets before selling them!
If you really don't have any other stuff to sell, you can try asking your family members or friends whether they have anything they would like to sell-off.
Another Way Of Selling Stuffs
You can discuss the selling price with your friends or family members, and you can take some commissions! I have a friend who's an influencer and she just received a ton of clothes every month… that she doesn't actually wear. So I'll usually ask her if she wanna sell some.
I helped her to sell those clothes and I take my commissions! Easy peasy!
My process of selling my things online would be to just dedicate a day to sort the things that I wanna sell, take pictures, and upload them to a marketplace. I'm sure there are many platforms for second-hand things in each country (like Craiglist), but for me, I usually sell them off on Facebook Marketplace (Probably the best due to the size of its user base).
For shipping and delivery of the products, I will usually go and send it for delivery on specific days of the week. I was lucky that my last job was located very close by the post office – so I actually delivered the items the very next day once the payment's confirmed!
2) Use Cashback Services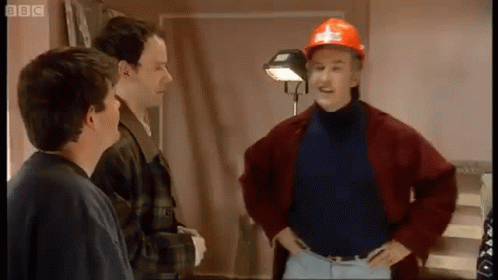 One of my favorite ways of making money online is while shopping!
There are many different providers in different countries, but you just need to find a company that offers some sort of cashback when you shop with other vendors.
For example, if I book my hotel from Agoda.com, I will get a 5% cashback from my overall bookings.
Other famous cashback apps or websites in the USA that you can use for shopping (including groceries);
Cashback simply works like this:
You will just need to log into the cashback mobile app/website before you go to the e-commerce website to shop. Once you're through with your shopping, you will get a % of the cashback from your total spending.
This is NOT only on fashion or travel, but also on groceries & food deliveries as well!
I know the cashback might not be much if you're only spending like $50 on clothing, but just try to imagine if you're booking your flight tickets or hotel rooms when you travel – which tend to be high ticket items! $500 flight ticket with 5% cashback = $25 just like that!
I have personally accumulated over $400 cashback and know a friend who's had over $2,000 cashback! Also, recent news showed that this guy earned over $16,000 from cashback!
Another favorite way of mine to get cashback is through my credit card!! I applied for my credit cards solely because of this! 🙂
If you'd like to know more about cashback credit cards, you can compare some of the top credit cards here.
Please note that if you're not good at managing your credit card debts – please don't get one. This is just for me to share my experiences on getting cashback via credit card, however; it's something that I don't think would work for everyone.
3) Rent Out Your Extra Room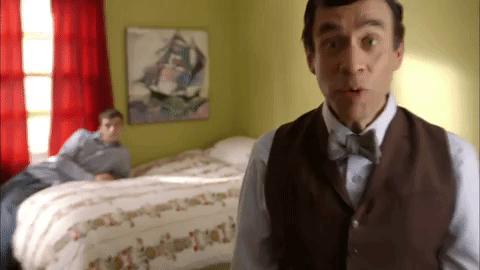 This is a no-brainer but also kinda a pain if you're already comfortable living by yourself.
Anyway, when I was in college, I used to rent this one house which was walking distance from my campus. I'm not exactly sure why I actually rented the whole house – I didn't need it to be that big to be honest.. but I guess it was kinda cheap and convenient for me.
I started advertising the other rooms and once the house was full, I didn't even need to pay my part of the rent.
I even ended up with extra pocket money! How cool is that?!
So if you're in the same situation, or you have an extra room in your place, try to rent it out. You can also Airbnb it!
And after college, I went to rent an apartment that has a 1+1 bedroom, meaning that the extra room isn't exactly a bedroom, more of like an office or a storage room.
But I ended up renting that room out with HALF the rent amount. 😉
I achieved this because I got a very good deal with the rental price from the owner, and the apartment is in a very strategic location, full of expats and very close to all public transportation! I, of course, didn't actually make money out of this, but I'd like to think I'd saved a lot just by renting that one room out.
I rented out my rooms for long term tenants. It was easier for me cause I didn't have to do a lot of maintenance. But you can also opt for Airbnb and only renting out your place when you're out of town.
4) Rent Out Your Parking Space!
I honestly didn't know this was a thing!
But when I was looking for someone to rent my extra room/office/storage place, someone actually contacted me wanting to rent my parking space in my apartment! I had an extra parking space so I actually rent it out to him – but keep in mind if you do this, you might need to ask for an extra access card for this person to access the parking area.
The reason why this guy wanted to rent my parking space was because of the location of my apartment!
My apartment as mentioned before is strategically located – it's in the middle of downtown so there are a lot of office workers who aren't able to find parking easily in the morning. Therefore, they would actually rather rent a parking space from nearby apartments.
If you are in the hunt of an apartment, or if you're already living in one, try to see whether there is any demand for this.
You can try to put it up on Facebook groups or even on websites for room rentals. You'll never know what might show up! If you're on landed property in a busy area, try to just put up a sign in front of your house! 🙂
Just by doing this, I easily made $100 extra a month 🙂
5) Participate in Surveys
To be really honest with you, this isn't my favorite thing to do to make money from home because it takes some time and doesn't give you much $$$.
But, if you're just starting out and not really sure where to start, this could definitely be an option. Just make sure that the survey platform is legit. I think in different countries, you might have different survey panels but I usually go with PanelPlace.
You can also check out Survey Junkie if you're in the US, they are pretty famous and been vouched by many other bloggers out there.
Update Aug 2020: There's only one survey gig that I'm still doing till now which is the Google Opinion Rewards. The app will ping me whenever there's a new survey and the surveys on average only have about 5-6 questions. I'll use that money to buy some books from the Play Store 🙂
This could be just your temporary gig, I would definitely recommend you to move to other ways of making money after.
6) Write A Blog
So just now I introduced you to my least favorite way of making money from home, NOW I'm going to tell you my favoriteeee way of making $$$ from home! BLOGGING!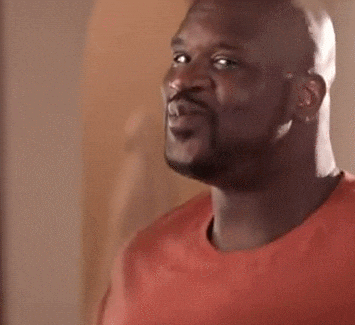 First thing first, you have to know that it takes effort and time to blog.
I started blogging when I was still in my 9-5. I will do a few things on my checklist for my blog after I come back from work and I'll create the sceletons of my blog posts during the weekend. I'll create 3 blog posts every week and took the time after work to complete each of the posts!
The commitment is REAL.
This is definitely going to be a long term gig, but there are just so many ways you can earn through blogging. Also, this can be a sustainable yet passive income.
You build the foundation now and grow it as you go. It'll definitely pay off in the future 🙂
You can earn money from ad networks – though this is not going to be highly lucrative if you don't have a lot of traffic, but it's still pretty consistent every month. You just need to make sure that you keep on updating your blog and don't just abandon it whenever you feel lazy or demotivated..
Other than the ad network, you can also earn from affiliate marketing.
I learned how to write a blog and basically how to monetize via affiliate marketing from Wealthy Affiliate. It's simple & they teach you everything step-by-step – very beginner-friendly. If you'd like to know more, you can read my full review of them here.
Alternatively, you can also check out these top 12 blogging courses (free & paid)  that you can choose if you want to try out blogging 🙂
7) Join An Influencer Circle
Unfortunately, this way of making money really depends on your social media accounts followers. Mostly from your Instagram account!
If you still don't know, brands are currently going crazy about seeding and engaging with nano influencers. Yes, nano, not only the mega-celebrities out there! Usually, if you have more than 1,000 followers, you are already eligible to join the influencer circle.
You can try googling a company that recruits nano influencers and try to register to be one of their seeders. Some of them that you can check out:
Once you are in their systems, they will usually blast an email or any other way of contacting you about upcoming campaigns. You can then try to apply to the specific campaigns that interest you. If you're selected, you will usually get some sort of compensation + free products. But the compensation usually depends on the campaigns & mechanics.
So if you're looking for hard cash, then find a campaign that pays you in $$$ as well!
OR, BE BRAVE.
Reach out to companies and sell them the influence that you have on your social media account, even with a small number of followers 🙂
Check out the YouTube video below for tips to reach out to companies for collaborations.
8) Join Home Tester Club
Home Tester Club is almost the same as the influencer circle, but you don't need to have a lot of followers on social media.
They actually value your trusted review more 🙂
HTC is basically a company (tied with Nielsen) that brands usually will approach to engage for a consumer study and to get testimonials or reviews of their products. It's free to join and the process is quite similar to the influencer circle.
But for this, they usually give the products for free and they really need you to actually try the product 😉
You will usually get free products + prizes. Depending on the prizes, sometimes it can be cash vouchers or just $$$. But even if you don't get $$$, you can actually save more by reducing your expenses buying your normal groceries every month.
You can check them out here.
9) Become A Virtual Assistant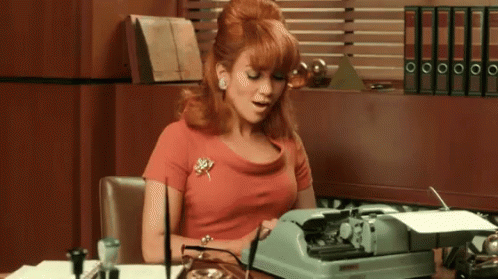 If you're still studying, I think this is one of the best ways to make money on the side. You don't need to be a full time to do this, so it's awesome blossom!
I did this when I was in college.
There are a few companies, usually small-sized companies who would be needing more help in terms of their administrative work. I went to Upwork to find jobs like this before.
If you'd like to know more on how to get clients on Upwork fast, you can click here.
Or, you can also try to find more jobs in Facebook groups. There are tons of entrepreneurs mingling on Facebook groups – you can try to engage with them and offer your assistance 🙂
Pro tip: When finding the Facebook groups to join, just search for the words "entrepreneurs", "boss", or "small business".
I'm suggesting that this is good for students because you will actually learn how companies work, their systems, and processes. You'd get to take a peek before venturing out to their real world out there.
Other than that, this job doesn't take up so many hours. You can definitely negotiate with the clients.
10) Babysitting or Tutoring
If you're good with kids, why not try babysitting?
I'm actually not the best with kids, but there was a parent who actually came to me and asked me to just converse with his son. He just wanted the son to be able to speak English without any prominent accent… (weird).
But, I took the job anyway, cause why not.. I earned $50 for 2 hours just conversing with his son. Not bad.
I'm putting babysitting as one of the ways you can make money from home because the parents can also drop their kids at your place, instead of you always having to go to their place.
And, if you're not into kids, you can also opt for tutoring!
Online tutoring more specifically. If you're a native English speaker, you can always opt to teach kids English online. I know so many people traveling the world, just by doing this!
If you're native in other languages, you can also offer some tutoring in your mother tongue! There are a lot of websites, even apps that you can apply to.
One of the websites that I've personally used to hire a French teacher would be Italki.
You can sign up with them, create a profile, and find a student. It's almost similar to Upwork, but on here you're just offering English lessons.
11) Create An E-Commerce Store
This is pretty similar to blogging, in a way that it takes time and effort.
But most importantly and the difference between blogging and creating an e-commerce store is that creating an e-commerce store takes capital. You would need to invest to get the business rolling.
If you're crafty, you can always sell your crafts. You can also opt to sell on Etsy!
I did dropshipping before, taking orders from AliExpress, and building my own website on Shopify. Though I learned and earned a few, it's not really something that I would recommend, because it takes more $$ and time than the normal old blogging.
Read my post here to know whether dropshipping is for you.
However, if you have found a product that you are actually good at making, I'd say give it a go at building your own e-commerce store.
If you would like more of my advice on this, post it in the comment section below cause I've been where you at!
12) Freelancing At What You're Good At
I am a digital marketer, so I have freelanced and am still freelancing now.
You can always find new opportunities on Facebook groups – or you can also go to Upwork.
My first freelance gig was actually started in UpWork! Someone actually contacted me outside of UpWork – not that I was asking for it, they just found me there and opt to connect with me on LinkedIn instead..
You just need to make sure your profile is optimized and ready for clients to find and hire you.
Related: 10 Best Freelance Platforms To Hire And Find Work In 2020
Those Are My Ways To Make Money From Home In 2020. What Are Yours?
So now that I've listed all of my ways of making money from home in 2020, are you going to try any of it? Let me know what's your favorite way in the comment section!
Time is tough ahead of us, let me know if side hustle is something you'll be trying out soon!