I partner with some companies (only the good ones!) that I think will be beneficial to my readers. If you purchase through my links, I'll get a small commission at no extra cost to you! To know more please read my disclaimer.
There are multiple ways to live life to the fullest in 2020. I personally can feel that 2020 is going to be a legendary year. Do you feel the same?
Maybe because of the coronavirus that's been going on.
But, I'm talking about our growth here, I know that 2020 is going to be different for all of us.
If you're the lucky ones getting more life opportunities this year – congratulations! But if you or someone you know has been going through a rough time now, I'm truly sorry. I hope you'll still get back up and face the day. Remember – what doesn't kill you makes you stronger.
Whatever intention that you set at the beginning of the year will more likely to become true. The one that you actually really wish for and not the kind "I will go to the gym every day and lose 50 pounds this year". Not that.
When we were going into 2019, all I wanted with my year was for it to be peaceful. Like calm and a lot less drama. And that was exactly what I'd gotten.
No drama, no boyfriend (ha ha) and was extremely calm. A lot of other good things happened too!
I celebrated my best friend's company launch in January in Borneo
I went for a family trip to Jeju island in South Korea!
Won a trip to Belitung Island in Indonesia – once this pandemic has died down, make ur way to visit Belitung guys!
Flew to Sydney to catch Post Malone live!! Yes, I love Post Malone, so much.
A friend from the UK came down in June and we went to Phuket together.
Switched my job and got an 80% increment in salary
I moved into a dope-ass apartment, in the middle of the city for a really good deal!
Hung around with a guy that I enjoyed the company of – nothing happened though.
Life kinda got busy with work but I managed to take 3 weeks off at the end of the year to piece myself back together.
My house got VP-ed !!!
I really believe that we can get whatever that we wish for. The things that we are ready to work on and religiously keep reminding ourselves of them.
Coming into 2020, I was ready to take on the world. I knew it's going to be my year. It can be tough and challenging, but I don't want to be comfortable anymore. I need to start paving my future.
I might not know exactly the best way to get on or how exactly things are going to be this year, but I know that it's going to be the year that I'll take my first step into building something of my own – no matter how small.
I knew in my heart that this is my first move of making a difference in my life, and I did it. In the first quarter of the year.
I'm not a life guru or anything – far from it. But I do believe that there are a few things that we can do in our daily lives to make sure we are all vibing to live the lives we deserve to the fullest.
Read till the end, I have the KEY tip on how to sustain a goal throughout the year!
19 Ways To Live Life To The Fullest In 2020
1. Have A Clear Goal
Try to really focus on what do you want your year to be like. Imagine your life in that year, what will you be doing and what will you be feeling most of the time?
Empowered? Sad? This will reflect back on your life. So think wisely.
Find one morning with a piece of paper and pen, and just write whatever that you want your year to be. Have as many as you want.
Then make another list and prioritize whatever it is that you've just written. What would be the one thing that you really wanna be doing and become this year? Have primary and complementary goals as well.
For me, my primary goal this year is to really launch my business. Might not be a full-fledged business, but just start doing something of my own.
The secondary goal for me is to have a consistent workout schedule, just to maintain a healthy lifestyle.
I actually made a simple vision board out of this and put them on my bedroom wall.
Now you gotta break down your goals. Not only for the year but by quarter. What are your quarterly goals before achieving your main goals?
Try finding another morning to really think through them and make an actionable plan.
Please keep in mind NOT to create goals that you know will be hard to achieve. Instead of going to the gym every day, how about going to the gym at least once a week – which is a lot more achievable!
2. Have A Healthy Mindset
Having a clear goal is not enough to actually achieve them. You need to have a mindset and belief that you WILL actually get them.
Put up an inspiring wallpaper on your laptop or on your phone – something that will really get you going.
Try not to use available wallpapers or quotes out there. Make something unique, based on your goals. You can go to Canva and create a collage of your goals. Download them to fit your laptop's & phone's wallpapers.
My wallpaper since the beginning of the year has been just a simple collage of what I wanna become (what I picture my life to be like) with a simple ass quote of "Never, Never, Never Give Up". Just a reminder to me to always keep on going, no matter how lazy or sleepy my days are.
This is important to make sure that it's something that you'll stick to and most importantly believe in.
3. Create Affirmations
Something that I've learned just late last year was to have affirmations, to ensure your brain and body are picking up your positive energy every single day.
If you do yoga – great! Usually, in yoga practice, there are affirmations that they will use.
If not, I would just keep a list of affirmation sentences on paper or on your phone and read them before you start working in the morning.
This could be as simple as "I can do it, I'm beautiful, I'm worthy, and thank you for taking the time to create something of yourself'". You'll start feeling grateful for whatever action that you've taken and will be taking and in turn, you'll also be gentle with your own self.
Whatever that's positive and floats your boat.
4. Create A Positive Environment
This is where you gotta really filter your surroundings, including your family members, friends, social media accounts, colleagues – basically anything that can get to you every single day.
If your family members ain't that supportive, try talking to them about other things that can be beneficial for both parties. I'm not asking you to avoid the topic of you achieving your goals with your family members but sometimes they are just a tiny bit more supportive when you've shown results… At least that's how it is with my family.
For your circle of friends, if they are toxic, well, GIRL BYE. But if they are okay but gossip too much, try not to be around them as much. Gossiping is just such a negative energy you don't need in your life.
I have a friend like this and I didn't realize that she was gossiping all the time until I found myself being extremely unproductive cause I was just listening and chipping in with the gossips – NOT HEALTHY. I didn't kick her out of my life, but I just played busy when she came around to gossip more.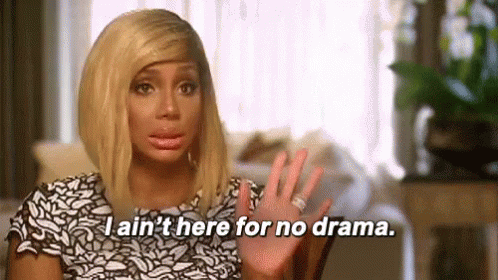 Social media…. please take the time and go through the profiles that you're currently following. Unfollow people that are negative and not beneficial for you. Also limiting your screen time on social media altogether is going to really help you focus on doing your thing.
I have a friend's account that I follow that does not necessarily shout negative energy but she has a wonderful life that I tend to compare myself a lot to. So I just muted her account. I still catch up with her but just not on social media.
If you keep comparing yourselves to others, you'll never be focused on what you should do. Take the time to build the best positive environment for YOU.
5. Spend With Intentions
I almost wanna write spend less (cause that's what I usually do) but I realize that though I tried spending less on the number of things, I still spend more money because I'm investing in good quality products.
So if you wanna buy something, try to buy it with better intentions.
Is this made of good quality?
Is this environmentally friendly?
Do I really need it?
Can I wait?
Will this be something that I'll be using for a long time?
Will I still want this item a month from now?
Some questions that you wanna ask yourself before committing into something.
Also, don't be afraid to spend. Spend on things that you love and cut on the things that you hate. But be assertive on these two – what do you love and what do you hate? Some of my friends agreed with the statement but ended up spending everywhere cause they love them all…
Psst – I have a FREE Yearly Budgeting Template that can really help you with your money. Grab it below for Free 🙂
[convertkit form=1525648]
6. Save More
I don't wanna change the way I write this. Save more.
No matter how you do it, just saving a tiny bit more than how you usually do it will give you great pleasure – and that's how you want your year to be like!
If you haven't done your emergency fund yet, do it. If you've gone to save at least $1,000 then maybe save for a 3-months worth of expenses.
If you've done that already, save a bit more and treat yourself at the end of the year with a big splashy vacation that you deserve.
OR, if you wanna be smart with money, find a way to buy assets with that extra money that can keep bringing you income. If you've read Rich Dad Poor Dad, you'll know what I mean.
7. Care For Nature
There's something about nature that will make you feel good.
If you are being conscious about the things that you buy and the effects that it will give to the environment, there will be this tiny satisfaction that you'll feel. That you're doing more.
It doesn't need to take a lot from your side. For me, I've stopped using the normal deodorants and use a crystal salt instead that can kill the bacteria that produces the BO. Buying plastic bags (when I'm out of option) that are biodegradable and always recycle products that I can.
Every small action matters.
8. Be Grateful
One thing I did in 2019 was writing 1 thing that I was grateful for every day before I go to sleep. Even if I had the worst day ever.
This will keep you grounded and really make you feel more thankful for whatever life has given you.
9. Don't Compare Yourself To Others
I've mentioned this before but there's nothing good that can come out of this.
You will just bring yourself value down by keep wanting to do whatever it is the rest of the other people are doing. When you keep having all these influences, you'll never be clear of what you really wanna achieve and how you're gonna get there.
Before you keep dwelling on this, you need to know when to stop and to actually, really stop. ✋
10. Focus On Yourself
One thing I got when I focus on myself and my journey is that I landed a client.
I wanted to do a lot of what other freelancers are doing and I ended up not getting anywhere (also because I kept comparing myself to them. Read point above).
Once I knew my strength and where I could actually go to start finding clients, I just did it and gave it my all. Less than a week, I got my first client.
Do you see the power of focusing on yourself now?
11. Try Something New
I enjoy mixing things up by trying something new.
This could really be anything. Maybe just go to the restaurants that you don't think you will ever go to and try their food. Or watch that scary movie you don't ever wanna watch.
Or travel locally to somewhere wonderful that you've never thought of because all you wanted to do before was to travel to Europe.
You'll never know what you've been missing!
12. Clear Off Your Debt
The feeling of knowing you're getting of out debt (even if it's so slow) is amah-zingg!
It's a feeling that you know you're getting better at controlling your life and finances. It's okay to start even if it's slow. The key point here is to just start.
I cleared off my credit card debt last year. All burdens lifted off!
If it's something impossible for you to clear off your debt – by just starting now and eventually clear it off, you'll feel much more confident to take on your year and your life! Trust me on this!
13. Give More Than You Take
Donate and help someone more.
If you've been getting all the help from someone before, how bout you surprise them by helping them instead with whatever they might need. Maybe even cook something and share it with them. It's the thought that counts!
14. Go The Extra Mile For Someone
To your parents, your boyfriend or your best friends.
If you're like me and you never really know how to plan things for someone, this is the time that we could actually do something sweet for our friends and family!
Maybe as simple as buying them coffee before meeting them!
Their smiles will keep us warm 🙂
(like Emilia Clarke's giggles)
15. Stop Chasing Money
I'm not gonna lie, I do love making money.
But I've learned the hard way that doing something you enjoy is far better than earning loads of money from a job you hate.
I went freelancing and didn't make as much money as I was making before. But I worked for 12 hours a day in my previous job and now I'm just working for 3 hours a day. I have all the time to work on my blog and other things that give me joy!
If you wanna quit your 9-5 job, read my post here.
16. Start Reading & Read More
I'm not someone who naturally loves reading. I used to not love reading when I was younger.
But throughout the years, I'm slowly getting fond of reading, especially books that keep on teaching me something.
Also maybe purchasing Kindle helped. Now I don't go a day without reading. I just made it a habit to read 30 minutes after I wake up. I know people read before they go to bed but I'm the other way round for some reason.
It really helps with getting the creative juice in the morning.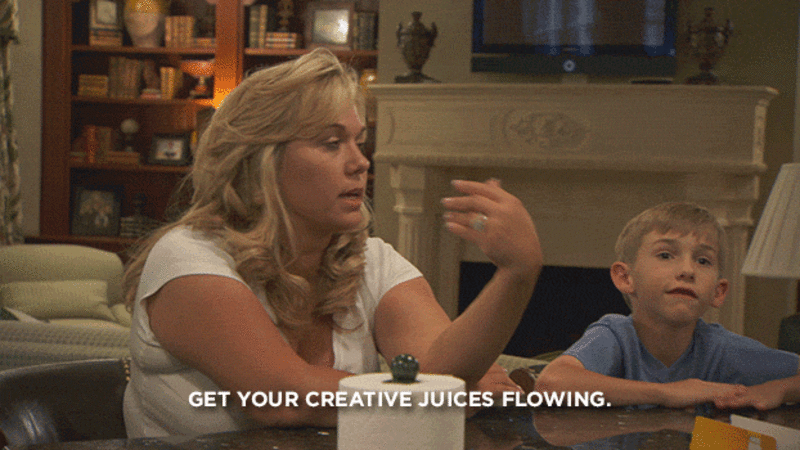 Ps, I don't read fiction. I love history-based fiction though. I read a lot of biographies, self-help, and financial books.
17. Understand That Less Is More
Yes, your spending but also on other things like experiences.
Instead of going for an expensive day activity with your friends, how about finding something that you guys could do for free and perhaps more intimate?
Some of my friends love eating out to catch up. But as for someone who doesn't love eating out, I've turned my friends to become people who enjoy a small company at home with an order in food. We could catch up, watch some movies, play PS4, or play some board games. It's fun too you know!
And I realized that those moments at home catching up are a lot more memorable and cherishable than simply going out to eat.
18. Get Enough Rest
You deserve to rest. I actually took a day off yesterday cause I've been working the whole week and I felt great!
You deserve to take a break but not to be a couch potato. I know some hustlers are always saying that you gotta sleep only 5 hours or less a night to be successful – if you wanna be successful at keeping your health at the minimum that is.
Whatever it is, your health is the priority numero uno.
Get enough sleep. I personally can't function properly if I don't get enough 8 hours of sleep and I'll make sure that I actually get 8 hours of sleep every single night.
If I don't, I'll definitely pay "the sleep time" back the next day – yes, it's a system.
Don't Be Afraid Live Life To The Fullest In 2020
I mentioned that I'll reveal the KEY to make sure things are always consistent throughout the whole year before. So here it goes – the KEY is to treat your year as though it's 3 months long.
It's easy to lose track of a one-year resolution. Cut it up quarterly. See whether you could achieve your goals per quarter.
For example, if you wanna be going to the gym once a week, check up every quarter whether you've been able to hit that. If yes, celebrate your achievement every quarter cause you deserve it! 🙂
Anyway, be fearless, and don't let the fears hold you down. Believe that you will rock this year, and you will.
So how do you want your 2020 to be like?