I partner with some companies (only the good ones!) that I think will be beneficial to my readers. If you purchase through my links, I'll get a small commission at no extra cost to you! To know more please read my disclaimer.
Okay I'm pretty sure I'm not the only one who's constantly searching for ways to earn extra cash 🤪 So I thought.. why not create a post on the top 10 money making ideas that you can still do this year (or next year)!
The ideas below are mixed with traditional ways of making money and leveraging the use of the internet. These ideas can range from short bursts of cash inflow to generating long term cash cows and eventually achieving passive income!
If you're ready to make some money, then let's dive right into the topic! 😎😎
Top 10 Money Making Ideas That You Can Do This 2020
Our reasons for wanting to make money on the side can differ from one another. Others do it just to save more while others want to repay their debt faster. Whatever your reason is, the ideas below will surely help you achieve your financial goal!
1. Get Another Job
This is a sure way to earn extra income aside from your 9-5! But there's a decision that you need to make – do you go for a traditional job or an online job?
A traditional job means that you have to apply for work that requires you to be physically there. This can be working as a cashier at a store, a factory worker, a grocery employee, etc. 
Going for a traditional job carries a bit of expense because you need to pay for transportation going there and you need to eat as well. Plus, it demands more effort since, after your regular job, you need to prepare for the second one. You'd have to make yourself presentable and ready for work.
If you choose this option, then by all means go for it!
This second option is what I highly suggest that you do.
Online jobs allow you to work in the comfort of your own home or anywhere remotely. No need for company uniforms and grooming yourself. If there's no video call needed, you can be as comfortable as you want!
Most often, these online jobs pay higher than the traditional ones (even when you work part-time). You also get to save money from transportation and buying food outside! For this job you only need a computer and an internet connection!
The internet has given us multiple opportunities to make money. In this case, it has enabled us to work from home. In my recent post, I've listed 15 high paying online jobs. Some of these jobs can even out pay certain companies. Plus some of these jobs only require you to have excellent skills and in-depth knowledge of the duties needed!
So if you do want extra cash that comes from active income, an online job might be the one for you! 🙂
2. Start A Website And Monetize It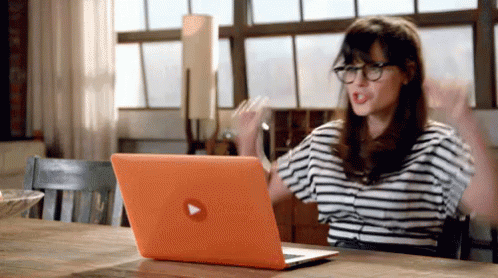 There's a ton of people out there that have monetized their website by selling a product, having ad placements, being an affiliate, and have sponsored posts.
I'm suggesting this to you because I've done this myself. This current blog of mine is making me money through affiliate marketing!
I really believe that starting a website can bring you tons of money-making opportunities. You're able to sell things with it, write blog posts, ask a product if they want to be featured, etc. There are so many benefits to having a website!
I started having my own website when I was in high school but it was a free one. So it didn't look legitimate at all. 😂 But I wasn't worried about ad placements or sponsored posts, l just wanted to write!
As I grew up and read different articles, I stumbled upon the topic of making money online. There I saw that blogging was one way to do it! So I researched more about the topic and saw affiliate marketing.
There were several ways to make money off a blog but it was affiliate marketing that got my attention! When I saw the meaning of it, I immediately thought: "I could be a brand partner of something I love and get paid for it?" I automatically answered that with "Sign me up!!"
So I did just that! I researched more about affiliate marketing. I read articles and watched videos about it. Then I decided to take it up a notch and enroll in an online course. But the first one I enrolled in just reused the same free information on the internet. The same goes for the second course that I took. 
A bit disappointed but I decided to take one last online course from Wealthy Affiliate because, for the simple reason, I've read a ton of good reviews about them. So I joined them and signed up for their free account first.
Yes, FREE. No credit card details required.
There are a lot of things I would like to write about Wealthy Affiliate (the good and the bad) but, for a full thorough review, you can read more here.
I came from having basic knowledge about affiliate marketing to making money off my blogs! I now earn on the side while I focus on my freelancing gigs. That's one more passive income under my belt! 😎
3. Be An Online Fitness Instructor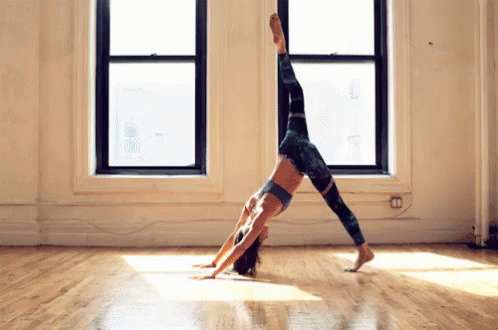 A fitness instructor can cover a vast scope of all things fitness. You can be a fitness coach, personal trainer, yoga instructor, Zumba instructor, or anything that's fitness related.
With the help of the internet, you can now do this online! You don't need to be hired by a gym to be called an instructor. You can start your own brand and classes!
What I see from online instructors, especially when they're still starting out and looking for clients, they first approach their friends and ask them if they want to be coached on fitness activities (whether that's lifting, yoga, Zumba, etc.). And they'll do it for free! 
Once the coach and the client achieve results, the coach posts it on his or her social media page or channel. This then attracts potential clients and you know the rest.
It's a great way to earn money on the side especially if you love what you teach. It's a good side hustle because you get to pick the schedule of your classes. So if you ever have a day job, this side hustle can be very flexible!
To know more about online coaching, check out this AFPA article wherein they give out 22 tips to start your online personal trainer business!
Another tip is that you can also sign up to be a fitness model. I know some companies that would like to hire yogis for pictures so that they could upload them on their yoga website.
The world is your oyster 🙂
4. Make Use Of Your Old Things
Don't just completely forget your old belongings. I know some of them still function and they're just collecting dust in your closet.
This idea can give you some cash immediately. You have two options to work with here, it's either you sell those items or you rent them out.
To me, if it's still rentable, choose the rent option. With this, it will give you a steady income on the side. But if you need the cash immediately, selling it would be a better option. 
These things can be your gadgets, vehicles, appliances, and clothes! When it comes to clothes, here's my personal rule: sell them when not worn for over three months. Instead of occupying my closet with clothes I barely wear anymore, it's time for me to convert them to cash!
I'm sure you also have items that you don't use anymore. Let's say your old phone – you can sell that easily in Facebook Marketplace. But you need to make sure that it still functions!
Do you have an extra car that you don't want to sell yet? Rent that out to your friends or neighbors! That's passive income right there. A bike? Same thing! You can sell that or rent it out. Ugh, so many things you can do, it's endless!
Most people don't realize how much "cash" is sitting idle in their homes. This is one of the easiest money-making ideas that you can do. When you sell things, that's instant cash straight to your account!
5. Create An Online Course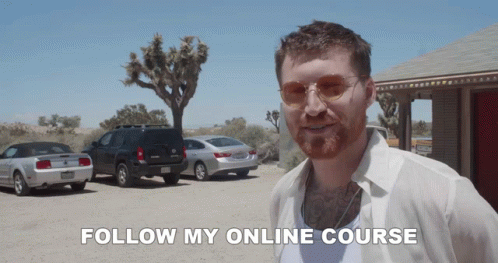 It would be a sin not to include this! Although this might not generate you cash instantly but trust me, if you create an excellent product for people, this will be a very very profitable passive income!
For those who aren't familiar with online courses, it's like basically taking an online class. That's it! But in order for it to be profitable, the course or the information that you're trying to teach should have demand or it can be something new that people still don't realize that they need it yet.
Because of the recent pandemic that happened, people were stuck in their homes. Each one of us tried to find every possible way to kill the boredom while in our house. Some played games while others continued their work at home. But there's a group of people who killed boredom by enrolling in these online courses.
Don't believe me? Check out some of these headlines:
Lucky are those who created a course that was interesting enough for people. They made a ton of cash during the stay at home movement! But even before the pandemic, there was a good number of people already enrolling for online courses. That's why since last year or two, it was already part of any money making ideas list.
If you're knowledgeable about something that you think people need to know about, go create an online course about it! It can be a course about crafting things, making a song, carpentry, how to do photoshop, how to make a short film, making an ebook, etc. You name it!
You can do just about anything.
When you create the course, make sure that you aim to relay the information as simple as possible. Make sure that you get your point across. You want people to finish your course with them learning something new!
Because if more people are satisfied with the course, they'll share it across all online platforms. And word of mouth can work wonders for business!
So make sure that you genuinely want to teach people. If you do that, everything else will follow! (especially the money of course!)
6. Be A Freelancer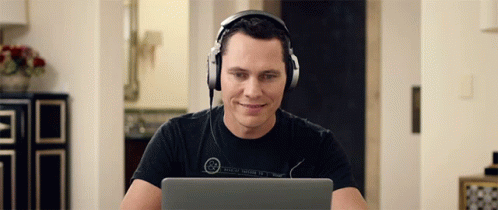 The internet has opened so many doors of opportunity and it's up to us whether we grab it or let it pass by. Other than the opportunity of working online part-time and full time, the internet has allowed us to become freelancers as well.
A freelancer is someone who is self-employed and is not committed to jobs that require long term agreements.
Many people question what's the difference between a part-timer and a freelancer?
The major difference would be that a part-time employee has an employer and they report to a boss. While freelancers are self-employed.  Freelancers don't have employers, they have clients. 
Plus another major difference that they have would be that a freelancer can work on his own time. He has control over when he will work on the project. A part-time job requires you to have a specific number of working hours and tasks.
Not only does freelancing allow you to pick the project that you'll be working on, but it also makes you earn money on the side while you keep your day job! That's another cash flow going into your account!
CNBC released an article where they mentioned that some freelance jobs can give you $90,000 or more. The article further explained that freelancers have seen a demand for their service and even a boost in their earning power.
Some people take lightly what freelancers can do. Happens to me all, the, time.
When they hear you say you're a freelancer, they don't really take that seriously. But according to Adam Ozimek, Upwork's chief economist, the article shows how diverse freelancing is. And how much of the jobs involved requires high-skills of work! 
Other than the monetary benefits that freelancing gives, it also increases your portfolio and feedback on a faster rate. Which allows you to show more things to potential clients. You're able to do that because freelancing is project-based. So if you're done with one client, you can now move on to the next immediately!
To have a glimpse of other freelancing jobs that pay well, checkout FlexJobs's 10 High-Paying Freelance Jobs.
7. Be An Online Tutor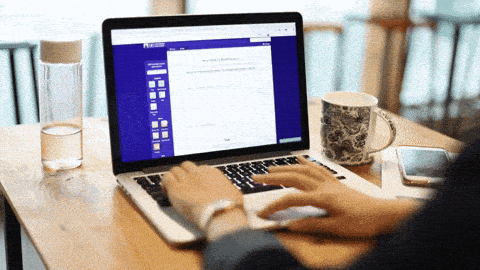 This pandemic might've shut down a lot of industries but it also has boosted some sectors as well. 
In the educational sector, the pandemic caused the schools to lock down its facilities in the meantime. And what's worse is that we don't know when it will reopen. As one part of the educational sector falls, the other ones rise. The part that benefited this lockdown would be online education.
As stated above there was an influx of people enrolling in online courses. But the problem was, most online courses were catered for adults. What about the other lower age demographic? Where will they get quality teaching? And that my friend is where an online tutor comes in!
An online tutor is almost the same as a traditional one but this time it's done online. So there's no face-to-face contact which benefits both the student and the teacher. 
If you're knowledgeable on certain school subjects and you're able to teach it to kids and teenagers, your skill and service are badly needed right now. With schools closed, parents turn to the internet to replace the classroom setting of teaching. 
This can be another money-making idea that you can do. You take the opportunity of schools being closed and you use your brains and smarts as well! This opportunity doesn't often come by! I can't even remember the last time schools were closed for this long!
So if you do have the smarts and the skills to teach, I recommend this idea! Having a good internet connection is probably the only thing you need to start this and maybe some posts about your service. But you need to be creative with your strategy on how to really teach the student without you being physically there.
When doing this, if you ensure the quality of teaching, the money will follow!
8. Have Some Real Estate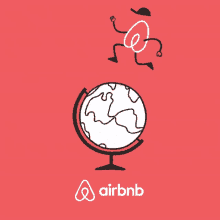 The real estate space has been around since forever. People have been already doing this way before they even knew that it's called such.
Back then you can only make money when you purchased a property and rent it out. Or you purchased it and sell it for a higher price. But with the help of the internet, people with less money can now participate in this lucrative venture.
Applications like Airbnb has helped people make good money on the side. People with condo and apartment units can list their property on the app and tap a higher number of possible renters. The listings here doesn't have to be a whole unit, a single room can work!
If you do have an extra space or property, it would be a shame not to list it on Airbnb. You're missing out on such a big market! Did you know that by the end of 2019, around 1.1 million US rentals were offered through Airbnb? It's that many because these property owners know how much Airbnb can boost their business!
This is a lucrative venture because it pays out good money while you work your 9-5! Real estate is passive income! And for your savings account to increase, you need to have some sort of passive income under your name!
My First Experience On Real Estate
The very first experience that convinced me that real estate was indeed a good cash cow to have would be when I was in college.
When I was studying for college, I rented a house near the campus that had multiple rooms in it. Yep, you read that right – a house! You might question, why a house? Well, the price of the single units near the campus didn't differ too much. Plus, I had the perfect master plan for this decision!
The plan was to rent out the other rooms to students to cover the rent of the whole house. And the plan doesn't stop there. If I'm able to price the rooms that are cheaper than the other ones, I don't just cover the whole rent for the house, I get to keep some for myself as well!
So I did just that! It really did work out as I planned. I wasn't getting money from my pockets to pay the rent anymore. And also, I also get to make a little bit of money at the side. This experience showed me that passive income especially from real estate is a MUST! Especially if you want a constant cash flow that's going to your account.
Related: How To Buy A House In Your 20s – Is It Worth The Investment?
9. Sell Home Made Food
I've seen this increase in demand when the pandemic hit. Almost every person on my Facebook timeline was selling home-made foods. Because of my curiosity, I asked my friends how fast were they selling these foods? The majority of them mentioned that it only takes 2-3 days for their foods to be sold out!
I'm not into cooking but I'm happy for them! They were able to make money off their skills during these trying times! If you also have amazing cooking skills, you can also try this out! Ask your friends, coworkers, family, neighbors, the apartment next to you, if they want to purchase! You can even give them a free sample first for them to really taste your cooking.
This money-making idea is a good one since you have the privilege of picking your own time when to cook and when to deliver! You can do it on your rest days or after your regular job!
It's also a good way to get loyal customers if you're planning to make it a full-time business!
10. Be A Driver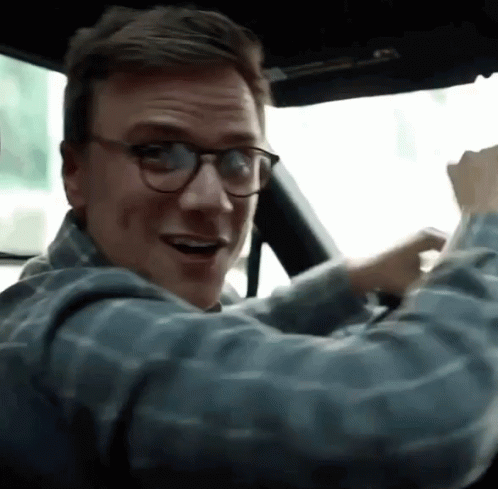 I purposefully wrote being just a driver so you can either pick from two choices below:
Food Delivery Service
This is one of the easiest side hustles that you can do. All you need is the skill to drive and read a map (a digital map)! This service will always be part of any money-making list because it doesn't require much effort from you. Not only are you employed but you're given a job that doesn't really require a lot of energy.
Uber Driver
Now, this is something I can really vouch for! I was once an uber driver when I was a student. Of course, I did it when I was done with my classes. And yes, I did have a car when I was in college. It was difficult to balance both school and this side hustle because after doing this, I needed to study for the next day.
But hey, I'm not complaining! I know that if you want to make money on the side, you need to do some sort of sacrifice along the way.
Back then, Uber was new in our city. Everyone was riding it. So I had to jump on that opportunity! And during that time, Uber was hiring a lot of drivers and they were paying good money.
In this article by Business Insider, an Uber driver shared his income. He mentioned that he was earning at least $19/hr. Which isn't bad if you just do it on the side and on the weekends!
Leverage The Internet To Make Money
I just listed my top 10 money-making ideas that you can do this year! But I know for a fact that there are more ways on how to earn money on the side.
Just with the help of the internet alone, it has provided multiple money-making activities that you can do! From starting a business with zero to no capital to having part-time and full-time work and to being a freelancer. It has allowed us to work from home as well! Which is very convenient for our part. 
Given the top 10 money-making ideas above, which one did you like? Do you have more things to add to the list? Comment down below so our readers can see! 😀