I partner with some companies (only the good ones!) that I think will be beneficial to my readers. If you purchase through my links, I'll get a small commission at no extra cost to you! To know more please read my disclaimer.
If there's one thing that made my monthly expenses become smaller, it's definitely because of saving money on groceries!
If I look at your expense sheet there's a high chance that groceries take a big chunk of your monthly budget…it doesn't just happen to you, it happens to everyone!?
Since I saw what took up most of my monthly budget, I thought of different ways on how I can minimize it. I was wondering how I could save up on my groceries while still buying enough food and essentials for me to live through the month.
The brainstorming was really fun, I thought of obvious ways but it might not be obvious to some! 
Don't worry girl, I got you covered! I'll share everything on this blog post!
Below are my 6 effective tips on saving money on groceries!
I've tried every single one of these tips and I can't wait for you to try them as well! 🙂
---
More From Me:
---
6 Effective Tips On Saving Money On Groceries That You'll Love
1. Have A Budget
One sure way to lessen your expense on groceries is to have a budget. 
The average cost of monthly groceries for 1 person would range from $150 to $300. Take note that's for one person. So if your monthly grocery bill exceeds that range, then maybe you can redo that list…
One hack that I do is to bring LIMITED CASH. (Even though I'm not a fan of holding cash)
Let's say last month's grocery was around $150, and there were some leftovers the following month. This tells me that I could survive with $150 cash when I do my grocery trip. So with this, I just bring around $150-$170. 
If I ever exceed, I know exactly what to take off the cart!
To see things clearly on a bigger picture, I track my expenses using a spreadsheet. I would have different tabs where everything is inter-connected.
You can also get your hands on the exact sheet I use below! 🙂
[convertkit form=1525648]
2. List Everything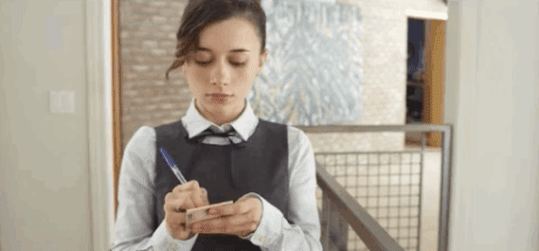 Before taking that grocery trip, make sure that you've checked your own supplies – from your food-related groceries to your essentials.
After checking everything, write down a list of what's needed. 
Try to divide that list into two sections – a want and need category. Of course, you'll prioritize your needs, but it ain't bad if you buy one or two items from your want section. 
I've said this before and I'll say it again: bring a list when doing groceries!
This simple strategy has worked wonders for me. Back then, it took me a lot of time to finish my groceries because I was thinking of what to buy when I was already there. 
So what I did was to create my list a day before my grocery trip. For the very reason that if I finish that list in just one seating, I might forget a few things. So I let a few more hours pass by to let things go through my mind.
Trust me, this simple tip can save you time and money!
3. Loyalty Points
Loyalty points or reward points will vary from each grocery store. Each of these groceries has its own type of loyalty program. It's set up in a way that they give discounts, coupons, and rewards so that you'll continuously buy with them.
Some groceries send you a mail of their coupons, while some give out a loyalty card so that when you purchase something, you get points.
Points from your loyalty card can actually be used to buy groceries!
This was my mistake before.
It took me a while to realize that I was buying groceries from a single store for YEARS. And I just applied for a loyalty card a couple of years ago. Imagine the points that I would've accumulated if I applied for a loyalty program from the start! I would've had enough points to buy a brand new phone!
So, I'm sharing this with you so that you won't repeat the same mistake that I did.
4. To Buy Or Not To Buy In Bulk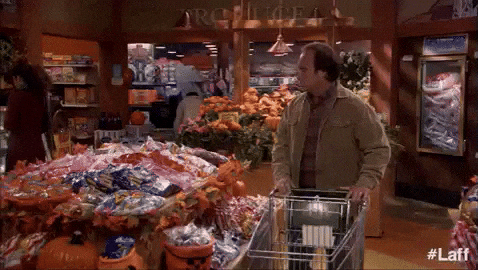 Buying in bulk can be both good and bad in different ways…
It can be good if you'll really use that item and you can buy it cheaply. But it can be bad if you bought in bulk and next thing you know you only had 4 bars of that chocolate and the expiry date is approaching. 
Some grocery stores give out a bundle of consumables. For example, they will sell a bundle of toiletries composing tissue paper, shampoo, soap, hand sanitizer, and a face towel.
What I do is I add up all those individual items in the bundle, and compare it to the actual price of the whole bundle. If I'm saving a decent amount and I'm sure that I'm going to use them all, then I go for it!
Just to share with you, I remember an interview done by Vanity Fair with the billionaire Mark Cuban, wherein he said that when your consumables are on a huge discount on Amazon, you buy them! Because chances are the price will go up again. And if it does, you just made a great amount of savings!
Which is true! Usually, prices go up because of inflation and that's the logic behind Mark's statement. And, it's a small habit that you can try today to make sure you'll be in better control with your finances.
If I see a buy one take one promo on my essentials, that's definitely going into my cart – I'm paying for one item and getting two? Sh*t up and take my money! That's a great steal!
5. Set Out A Meal Plan
This works well if you're on a strict diet and you want to lay out your foods for the week. This also works if you're trying to save up money because you don't need to spend extra cash on restricted foods in your diet.
For anyone who doesn't know what a meal plan is, it's a strategy of planning ahead of time what you'll eat for the week. People who are in a diet undergo a strict meal plan because they need to be disciplined on following the right amount of macronutrients they put in their bodies.
One couple who really inspired me to do this is Tasha & Joseph from One Big Happy Life. They plan their meals for the week like a pro and boy do they save so much money!
I tried intermittent fasting before, not only did it help me lose weight but it also helped me save more money! You can read more about my journey on IF here. It wasn't an easy experience but I pushed through and achieved my goal!
6. Eat First Before The Grocery Trip
Remember that feeling when you were hungry and craving food? And when you got to eat something, you weren't craving as much for it anymore?
That's the feeling of going to the grocery on an empty stomach. But this time you're not eating something, you're strolling through aisles with different kinds of foods!
Being hungry while doing grocery shopping will lead you to buy food on greater quantities and unnecessary purchases! 
I learned that the hard way, I went for a quick trip to the grocery to buy my toiletries but the thing is I haven't eaten anything yet.. So my mind was convincing me to buy A LOT OF FOOD.
That kind of torture (haha) will lead you to think that you need to buy those foods that are not on your list! And we don't want that if we're trying to save up money on groceries!
So eat up and fill your tummy! Doing this will make you think clearly about your decisions!
Bonus: How To Save On Your Toiletries
As I've become obsessed with budgeting, I've also mastered the art of saving money when it comes to my toiletries.
As someone who used to be a makeup artist, I spend A LOT on skincare products and toiletries every year. And I hate the fact that I always need to top up my toner or my moisturizer during the month that I'd be needing money most!
So, I went and really planned my toiletries buy for, the, whole, year.
Yeap, you read that right! I went out once a year to make sure I have enough stock of toiletries for a year. I know this because I track my expenses to the T. I know how many tubes of face cleanser I'll be needing for the whole year and how long will 1 jar of moisturizer last me.
I then take advantage of Christmas sale or New Year sale or Black Friday sale to purchase all of them 🙂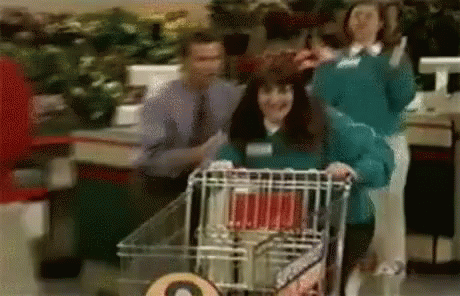 Try this trick this year, and come back again and tell me how much money you've saved. I've saved more than $100 doing this and I know you can do it too.
Which One Will You Do First?
To be honest, you can do all these tips on your next grocery trip! I've made it that way so that you can apply these things immediately 😉
These are only 6 simple tips but these are all you need to save up money on your groceries. All of them just require effort and discipline (again, stick to your list girl!) 
If you're doing these things already, let me know below! 🙂