I partner with some companies (only the good ones!) that I think will be beneficial to my readers. If you purchase through my links, I'll get a small commission at no extra cost to you! To know more please read my disclaimer.
Rich people don't get wealthy just by accident or luck. It's because of their hard work, dedication, and focus. Plus, their daily habits are what makes them ahead of the pack.
If we want to be rich and wealthy, it's only right that we study them.
The habits of rich people are what make them outliers. So I did my research and listed the top habits that I've found.
I thought about making this article because I assumed that hard work was the only key to success. Although it's part of it, there seems like there are other things that rich people do that we can learn from and try to work it out into our lifestyle ourselves.
You can work hard but you can be all over the place. Add focus to that equation and you might come out good at what you're doing. But again, the rich achieved their accolades because of their daily habits.
So below are the habits of rich people that I believe can really add value to how we work. 
The Habits Of Rich People: 22 Things To Follow For Success
1. Read Books
Books are great because you're really learning about someone's research or life lessons in just a book. These books don't have to be about money or business. It can be anything that can pique your interest.
One of the richest men in the world reads about 50 books a year! Bill Gates told CNBC that reading isn't just a pastime, it's absolutely essential for success.
According to Bill, reading different books helps him see things differently. It makes him have a wide perspective on things.
That's one of the reasons why I've read a ton of financial books. Because getting concepts and ideas from different authors will give me a lot of knowledge when it comes to my finances.
I just take what I need and don't mind what I don't see fit for my lifestyle. And you should too because everyone's situation is different and you should know best about what's good for you.
You can read more about personal development, business, money management, or books about your career. If you "don't have the time", you can try Audible and listen to the audiobooks during your commute to work. I used to do this a lot when I was working in my 9-5!
"You don't really start getting old until you stop learning. Every book teaches me something new or helps me see things differently" – Bill Gates
2. Valuing Time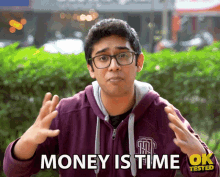 Rich and wealthy people avoid wasting time. 
You haven't watched an interview of a rich person wherein he says he got his wealth just by being on the couch the whole day. It just doesn't happen like that.
Wealthy people don't spend time on unnecessary things because they focus on activities that make them better.
For them, time is valuable, time is gold. 
I really believe that this habit of thinking time is a valuable asset is one of the factors that separates the rich people from the non-wealthy.
Rich people value their time. All their actions are directed to their goals or their loved ones. If they're not working then most probably they're spending time with their family. (Although it's very rare that they don't work.)
3. Avoid Gambling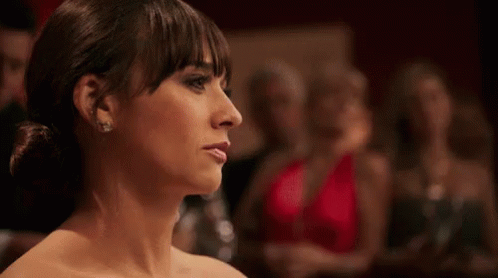 Unless you plan to be a professional in this field, it's wise not to gamble away your money especially if you're still starting.
It's too much of a risk to go gambling while you're still saving up or just reached a financial milestone. You don't want to develop a bad habit of always going to the casino because you might just hit the jackpot.
In a Motley Fool article, they mentioned that Warren Buffet bought a slot machine in their house to teach his kids a lesson about gambling. "I could give my kids any allowance they wanted as long as it was in dimes. I had it all back by nightfall".
In that story, you could really sense the aversion from Warren when it comes to gambling. He went as far as buying a slot machine just to teach his kids at an early age. This indeed was a great lesson to his kids on what's a great way to lose their money.
Casinos are built in a way that makes you spend your money even though the odds are against you. You can win a couple of times but as the saying goes, "the house always wins". 
4. Waking Up Early
It's not an exaggeration when articles mention that the richest people in the world wake up before the sun even rises.
They do this for the simple reason: so they can put in more hours at work.
Waking up early allows you to have an edge apart from competitors. It makes you also have more time in the day to do what you need. Whether that's going out for a jog, reading about the global news, or even just having a 45-minute meditation. 
To inspire you more, here are 29 successful people who wake up really early – the list consists of CEO's and business moguls.
I have also seen a trend where people are sharing their routines of waking up as early as 4.30 am to 5 am every day. I personally have tried that lifestyle…. and it just doesn't work for me. After multiple trials and errors, I found that 7 am is my sweet spot – I can wake up feeling fresh and ready to rock the world instead of waking up 5 am and still feeling very tired and sleepy.
My advice is not to strictly follow other people's routines. Try it and if it doesn't work, tweak it to fit into your personal lifestyle.
5. Networking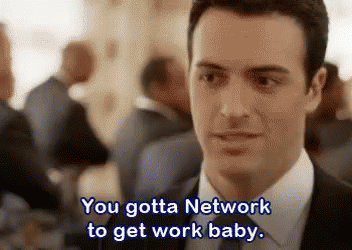 Rich people understand that if you're on the path to being wealthy, you must be surrounded and be connected to people who have already made it.
These people can show you opportunities that will make you be in a better financial situation. They can also give you advice or tips in business or whatever they are good at.
Benefits of networking:
1. Career Advancement – In my research, I found out that networking increases in landing a job or seeking better opportunities. Attending social events allows your face to be known and people may have a sense of familiarity with you.
2. Develop Relationships – One of the main reasons for networking is to build relationships with other people in your field. 
3. Get Advice – As mentioned earlier, some people can give you great advice in your field. It's not good to be a know-all since you might be missing some gems from other people.
4. New Ideas And Perspective – Having the opportunity to ask people in your own field can make up for any blindside. 
5. Acquiring And Giving – Networking isn't just taking knowledge and opportunities. You're building a reciprocal relationship wherein you gain knowledge and also give it out as well. Don't be afraid to present opportunities to others also.
6. Knowing When To Say No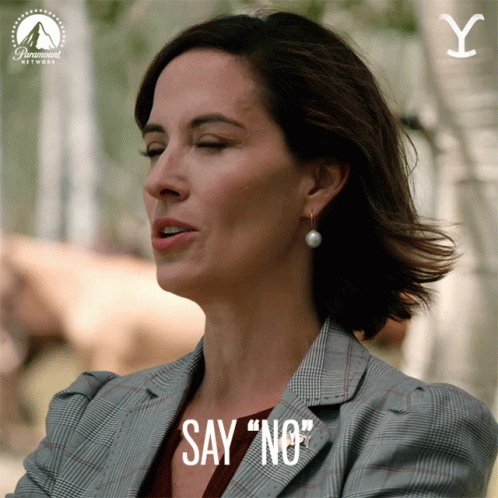 Saying "no" to some activities allows the wealthy people to put that time and effort into things that matter.
Again, time is valuable for them.
They say "no" to unnecessary things and negativity.
When I was tracking my expenses to live on a budget, I had to learn to say no to a lot of invites. It was hard for me to do because I love seeing my friends and going out to have a little pampering time with them.
Saying "no" was necessary because, in order to successfully run a tight budget, sacrifices are needed to be done. 
7. Proper Money Management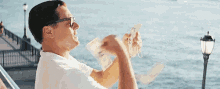 Every rich person has amassed a ton of money not because of having a high salary but it's because of their money management skills.
You can get paid 6 digits a month but if you put it on the wrong investments, gamble it, and just shop it all, you'd soon find out that you aren't using your money effectively.
Personal money management is very important because it helps you avoid any financial trouble that can bring a lot of stress physically and emotionally.
This subtopic in finance has been aced by rich people.
They are excellent when it comes to money management. They know they'll be offered the best deals, they know which investments have a lower risk but bigger rewards, they know how to get the most value of their purchases.
The rich also have a good amount of their wealth invested in different types of vehicles. In an article by FinancialSamurai, they showed a pie chart of high net worth individuals' asset allocation.
In the chart, you can see that 55% of their wealth is invested in stocks – more than half of their asset.
This data tells you alone that knowing more about investing in the stock market is really worth the time.
If you'd like to learn more about how the stock market works, I have an article for you!
This topic of finance is important especially when you're on the path of achieving wealth because it allows you to avoid credit card debt.
Falling into credit card debt seems to be "normal" nowadays since almost half of America carries such debt but don't allow yourself to be part of that statistic!?‍♀️
To learn more about how to ace your personal money management like the rich and the wealthy, you can click here.
8. Strong Financial Foundation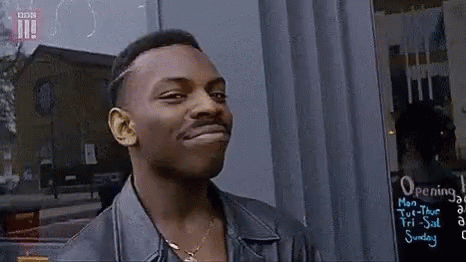 Having a strong financial foundation is a staple when it comes to achieving financial freedom. 
A strong financial foundation allows you to make better financial decisions and avoid financial ruin. It makes us utilize effectively our cash flow in achieving wealth creation.
Benefits of a strong financial foundation:
1. Controlled Expense – If you have a strong foundation then most definitely you would have a budget that you're following. Living on a budget makes you put your money into something that's essential. It might not sound that exciting but it's crucial to your financial success. 
2. Financially Stable – A strong financial foundation will make you withstand any strong headwinds that come your way. If you are met with a big financial problem, you're able to overcome that since you have set your finances firm and strong. You have insurance, investments, and emergency funds.
3. Less Stress More Confidence – Since a strong financial foundation makes you protected from any financial disaster, this will make you live a life of happiness and confidence. You're not constantly worried about debt and mortgages.
Rich people are able to amass wealth and compound their money because at a young age they are able to build a strong financial foundation.
Remember the Warren Buffet story earlier? That was his way of setting a strong financial foundation for his kids.
If you think you lack financial foundation in your life, don't worry! Being too old to learn isn't a thing around here. I have listed my top 6 financial books to read for a stronger financial foundation!
9. Doing More Of What Is Asked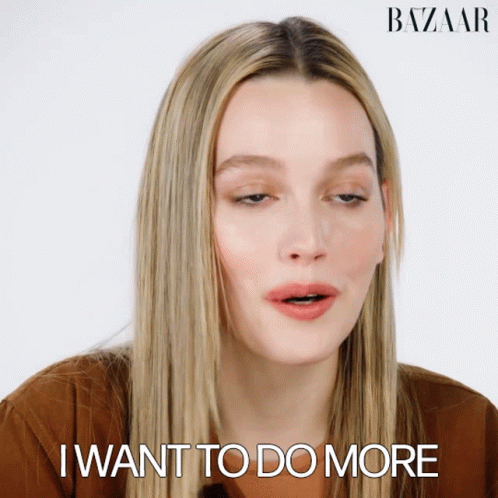 I have never read a rich person who settled for mediocrity. 
They always do more of what they're asked to do. They don't subscribe to the idea of "I'm only going to do my job and that's it."
As a CEO and a business owner, every problem of the company is your problem as well. They work hard and go beyond their duties just to make sure everything is on top shape for their company.
"Work like there's someone working 24 hours a day to take it all away from you."
That quote came from Mark Cuban. Even with his billionaire status, he still believes that work ethic is an important factor in achieving success.
In an interview by Valuetaiment, Mark said that most people fail because of a lack of effort. They just don't do the work.
He then further explains that when starting and running a business, problems and great competitors are to be expected. Your competitors might know more about your industry than you. It's your job to study the industry and out-learn your competitors!
So if you're an employee right now, one way to start this good habit would be going beyond your job description. Offer help to your workmates. I've listed several ways on how to be an effective team player at work!
10. No More Procrastination
Having an "I'll do it later" mindset, we'll get us nowhere. Although we're guilty of this sometimes (I know I am).?
Doing something right then and there can sometimes be hard. It's nice to stay comfy on the bed or on the couch but if we are to really follow the wealthy, then we have to say goodbye to this habit.
The rich can only wish they had time for an hour or two to just lay around the couch but they know they can't give that much time to unproductive things. They'll be constantly thinking about what they're supposed to be doing.
11. Meditate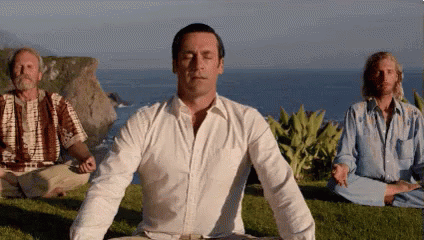 There's an article that I've read wherein they listed successful personalities that take time off their day to meditate.
In the busy world of CEO's and business owners, they need to allot time for meditation. It's a time for peace, tranquility, relaxation, and clearing your mind off things.
Arianna Huffington, the co-founder of Huffington Post, believes that meditation helps her avoid burnout. So every morning, she takes time to do 20 – 30 minutes of meditation. 
Oprah Winfrey invited teachers of meditation to her company to guide them on meditation sessions. In an article by Transcendental Meditation, they wrote that during the time that Oprah invited the teachers, there were only seven people who joined their session. Until it increased to 70, to 270 until the whole company meditates. She believes that meditation allows you to be "still" in this busy world.
Ray Dalio who runs BridgeWaters – the biggest hedge fund in the world, believes that meditation is the single most important reason for his success. Meditation allows him to slow down things and act calmly even in the face of chaos.
If you want to start out your meditation journey, HealthLine listed their best meditation apps in 2019! These apps are great because they have free lessons to guide you in your meditation session.
12. Not Giving Up
Having intestinal fortitude means to have courage, endurance, and persistence to keep going on.
If every rich person gave up on the first big problem they encountered, they wouldn't have been in the place that they're in right now.
I'm sure you've heard the stories of Walt Disney being bankrupt, Jack Ma being rejected on 30 jobs, Oprah being raised by a single mom on welfare.
There are tons of rags to riches stories but the common thread among all of them would be having the courage and determination to keep going.
If you're looking for inspiration or just curious about the situations that famous personalities grew up in, ThoughtCatalog has a list of 27 rags to riches stories!
13. Exercise Regularly
Some of the wealthy don't work out to get the six-pack abs or for aesthetic purposes, they do it to keep their mind and body in top shape.
HelpGuide listed the mental benefits of exercise. The benefit that I love the most would be having more energy throughout the day. Having more energy keeps my mind sharp and attentive to things. It also gives me a sense of accomplishment since I've crushed out an important activity in my day.
According to the article, exercise also helps out with stress which is very important if you have a hectic work schedule. You want to have a work-life balance to avoid any type of burnout.
If you really don't have the time (I've been in your shoes!) you can just do a 10-minute skipping rope or Tabata exercise. It's not about how long you exercise but just how consistent you are with it 🙂
14. Write Down Goals
When writing down goals, set short, mid, and long term goals!
Have daily, weekly, monthly and yearly goals. Checking off goals on that list will boost confidence and motivation to keep going!
Accomplishing your goals means you're on the right track, that you're doing the right things.
Our goals can be different from one another. Some might write down being able to exercise 5x a week, others might want to save $1,000 every month, while the others are focused on making their workplace less toxic.
Whatever it is, let's strive hard to reach our goals.
15. Taking Risks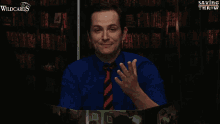 The wealthy didn't achieve their status just by playing safe.
All of them, in one form or the other, have taken calculated risks in their lives.
As the saying goes "no risk, no reward".
If the risk does happen the wealthy know what's the impact and what it means for them. They've already thought about the different possibilities already. They don't rush head-on and not think about the risks involved. 
A possible risk that you can take is going all-in on your business. That means dedicating all of your time and effort in running your business.
In my case, a risk that I took this year would be leaving my 9-5 job for freelancing and focusing on my blog. It was a calculated risk because months before I resigned, I already had an emergency fund just in case the going gets rough!
I made sure that if I'm not able to make money while I'm working on my blog, I can lean on to my savings to help me survive!
So if you're planning to make a big decision, make sure you've mapped out every possible scenario that can happen so you can prepare for it!
16. Continue Learning
Even with their status, the rich still continue to learn on how they can better themselves.
In this digital age, we can learn just about anything. The internet has provided us with multiple opportunities to learn from different people. 
Online courses and online learning videos have made learning accessible to everyone. Although there's a paywall when it comes to more in-depth discussions, there are free gems on the internet as well.
There are tons of free educational channels on Youtube. One of my favorites would be TedTalks because they cover an array of topics. It's like paying to hear a quality speaker but it's free and you can watch it anytime!
Plus, you can always listen to podcasts during your commute to work! I used to listen to a podcast where they teach how to speak French and it was really entertaining!
17. Accepting That Failure Is Part Of Life
Failing is just part of the game. If the road to financial freedom is easy, then everybody would've been debt-free and wealthy right now. But sadly, that's not the case.
Those wealthy personalities that we all know have their own setbacks and failures. But that didn't stop them to continue moving forward and fight for their vision.
A lot of us get discouraged immediately if we fail at something. Being discouraged shouldn't be our reactions when it comes to failures, instead, we should allow ourselves to rest for a while, reassess what went wrong, and continue moving forward!?
18. Share Your Blessings
Almost all of the rich have their own charity or chosen charity to give a portion of their wealth.
The well known wealthy people are also philanthropists. They help the less fortunate and give opportunities for them.
But sharing your blessings doesn't just come in the form of money. It can also be sharing what you know. Doing this allows the next generation to avoid any mistakes that you've done in the past. Plus the more you share information, the more you learn as well.
19. Have Patience
Among the wealthy class, the people there who exemplifies patience would be the one who has the rags to riches stories.
Can you imagine being born in poverty, living off government programs, and still believing in your vision of a better life?
Even though they are dealt bad cards by life, they had the patience and determination to make their vision come true.
20. Execute On Ideas
One of the most wonderful things in the world is to see your vision turn to reality.
What was once in your head is now something in the real world. Be a doer and not a dreamer.
The best inventions in the world came from the craziest ideas. We can thank those people for taking actions on their ideas!
21. Take Care Of Your Mental Health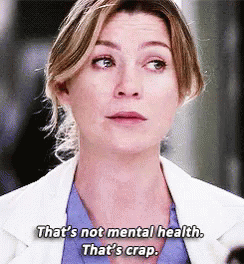 Among the things mentioned in this list, the closest habit of taking care of your mental health would be meditation and exercise. 
If you've been working hard all year, set a schedule when to take a break.
It's important to get a break because it gives your mind and body some relaxation and rest.
When you're on vacation, unplug from work. No work-related things. 
This a time for you to take your mind off things. And once you come back, you'll be energized and stoked to work again.
Taking a break for your mental health is vital because what's the use of having a lot of money if you're not happy? 
Gary Vaynerchuk is an advocate of putting your happiness first before anything else. If you've been seeing only the negative lately, check out his article on mindset shifts that bring happiness!
22. Move With A Purpose
Moving with purpose means that you live your life with intention. 
You don't just go with the flow or mindlessly living one day after the other.
Live with a purpose. All your actions should be geared towards self-improvement and accomplishing your goals.
Take control of your life, live a life of purpose!
Habit Forming
Habits don't develop overnight, there are different answers when it comes to habit-forming. 
Some say that it takes 21 days for actions to become habits while others claim an average of 66 days for an action to be automatic.
No matter how many days it takes, just try to incorporate these habits daily until it becomes second nature to you.
Which one are you going to try out first? What habits are you doing already? Let me know below!?