I partner with some companies (only the good ones!) that I think will be beneficial to my readers. If you purchase through my links, I'll get a small commission at no extra cost to you! To know more please read my disclaimer.
Is it really possible to start a blog with no money? Can you turn something that required no capital to something that's profitable?
The answer is YES!
It WILL be tougher as the learning curve will be longer, but it's NOT impossible.
The internet has leveled the playing field wherein people with little to no capital can now start a business of their own. What's amazing is that every person can do it! There are millions of success stories that were made possible by the internet, especially with the vast info you can now find.
But this time, we'll focus on one way to make money online and that's through blogging!
I'll discuss how you can start a blog with no money and how in the long run can you monetize it and achieve passive income! Yes, again, it's possible.
[convertkit form=1786540]
How To Start A Blog With No Money And Make It Profitable
Starting a blog may seem exciting and all especially if you know you can make money out of it but I'm here to tell you right now that you need to love the process first before you achieve the money part.
Here are some success stories for you to know it's possible:
Blogging at its core is just writing your opinions on things – your experiences, your reviews, and sharing your knowledge.
I started off that way.
At first, I had no intention of monetizing my blog – I just wanted to write because I love doing so!
As I searched for different ways to make money online, I've discovered that I can make money through blogging. It was hitting two birds with one stone for me! I get to do what I love plus I can make money off it! 🙂
So I did my research on how to do it, learned a bunch of stuff, and studied a ton of videos. The steps below are the ways on how I became a complete newbie on blogging to making money off it and achieve passive income along the way!
But before we talk about the technicalities on how to start a blog, it's only right that we first discuss the proper mindset to have when starting this journey!
The Proper Mindset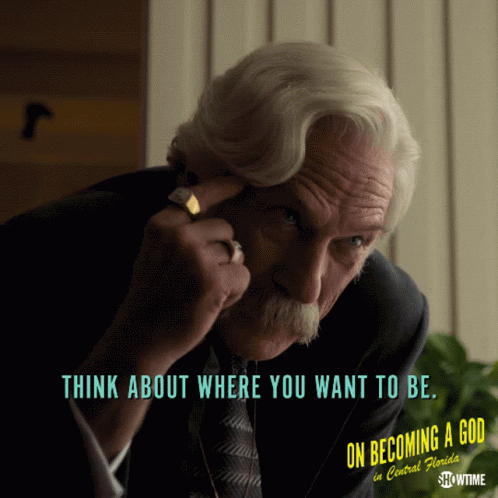 1. IF THEY CAN DO IT, SO CAN YOU.
A lot of bloggers have transformed their website from being just an online diary into a money-making business. This just proves that it really is possible to make money off blogs. Every blogger started out small and had little knowledge about the field.
They were once in your shoes too.
So if you've seen people do it, then that just means you have a shot in doing so as well!
2. DON'T GET OVERWHELMED.
When things seem too complicated, just step back and relax. Research and understand one topic at a time. Most people get turned off in learning something new when they get overwhelmed with concepts that they've just heard.
In the world of blogging, you'll encounter terms such as Search Engine Optimization, Search Engine Marketing, long-tail keywords, click-through rates, pay per clicks, etc. All of these terms are factors that make up a successful blog. But don't get overwhelmed! Years back I also didn't know what those terms mean TOO.
Naturally, when it's your first time knowing about something, it would be difficult to understand.
But give yourself some time to know and study about it then you'll see that you're already slowly understanding the concepts! 🙂
3. YOU DON'T NEED TO BE EXPERIENCED.
If you already have experience in blogging, that's awesome! You can for sure utilize that skill. But if you don't have prior experience, there's no problem with that.
Everything can be learned online nowadays.
What's great about blogging is it doesn't have a rule on how you should structure your blogs, how much pictures should you use, what topics you should talk about or should you be formal or informal in your writing.
There's no standard that every blog should follow.
There are only guidelines and suggestions to make your blog be fit for optimization.
4. IT'S A LONG ROAD BUT IT'S WORTH IT.
The journey to monetizing your blog is a long one.
It doesn't happen overnight.
This is another factor that turns people off – they want to achieve something then and there, immediately or after a few weeks. 
Unfortunately, anything worth it doesn't come easy.
You need to work for it. Day in and day out. I've done it myself. I've dedicated a lot of hours just to get my blog to where it is right now! And when I was able to monetize it, it was the best feeling ever! All those hard work and patience finally paid off! Not only did I achieve my goal but it also has helped me financially!
Four Steps To Creating A Successful Blog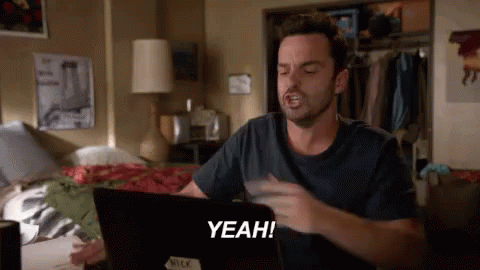 Step 1: Choose An Interest
This step can also be known as choosing a niche. When it comes to this step, it would be wise to go with a general niche that you just love talking about. It's important that you love talking about it so that blogging doesn't feel like "work". 
When you write something you love, you're able to communicate it better to readers. You make the writing relatable and easy to read.
If you don't know what to write about, you can list 10 things that you're into. Once you've done so, it's time for the process of elimination. Crush out the topic that you're less enthusiastic about when you think of writing about it. This process will for sure help you with what you really want to talk about!
That being said, you don't need to be an expert on something to be writing about it.
You will always be doing your research and you will be more knowledgeable on the topic the more you write about. So my advice is not to dwell too much on this 1st step 🙂
Step 2: Build A Website
Think of your website as your "store". Just like any store, you strive to make the customer experience be as excellent as possible.
The same goes for your website!
You don't want readers to experience lag or hang time when they access your site. Even YOU don't want to experience too much loading time when you click a site, right?
So you should have the best website hosting provider! Personally, I run multiple websites so I always go for the one that can provide me with the best service and that's for me is SiteRubix, developed by Wealthy Affiliate.
In my years of blogging, never have I experienced any major problems on my sites. Plus, if I do encounter minor problems (which you'll eventually will here and there), their customer support is quick to solve it in just minutes. Literally minutes.
If you were like me before where I had no idea how to build a site from scratch, you can join Wealthy Affiliate for free and they will guide you every step of the way.
Plus, you'll get to build one website for free. Yes, for free, thus the title of this blog.
They don't just host your website, they also teach you how to monetize it! Which we'll talk about more later 😉
But building a website isn't just done for sake of making one. There are some important factors that you should consider.
Here are 3 things that make up a good website:
1. Well Organized
Nothing turns off a website visitor than a disorganized and noisy website. In today's age, the top websites are organized and structured well. They are not cluttered, no widgets are overlapping and the fonts are consistent. 
With a well-organized website, your visitors will easily navigate it and find what they're looking for immediately.
b. Smooth User Experience
What you want to do with your website is to make the user experience as smooth as possible.
Visitors are there for a reason and in most cases, they already know what they need to look for. That's why you should aim for a website that's not complicated to access and navigate. 
When a website caters to a lot of topics and products, what they do is categorize them and put them into different menus. Those menus and drop-down menus will make the website user friendly and easy to navigate!
Website speed also affects the user experience. No one wants to wait for a loading website. Visitors nowadays, when they experience delays on the site, they just get out immediately.
c. Understand Your Readers Needs
A good blogger knows that the key to success isn't what type of posts their publishing, it's understanding and listening to the needs of your audience.
A way to do this is to look at the statistics of your posts – which ones are getting more clicks, which posts have more reads, and what posts have the highest engagements. All of these are intermediate level skills when it comes to understanding your website data.
It's important to understand those numbers because they tell a story of what your readers want to see more from your blogs.
If you're a personal finance blog, looking at the data shows what type of content does your readers like. Do they like more money management or money-making posts?
Answering such questions will attract more visitors and readers which is very important for a blog site (see step 3)
So that's step 2! Build a website with the best hosting provider and take note of the tips above. Now let's go to step 3! 🙂
Step 3: Attract Visitors
Having website visitors is an important factor for a successful blog. Without visitors, your website won't rank on Google and all your content will go to waste.
That's why you need to understand different marketing strategies that will attract more readers to your website.
If you subsribe to Wealthy Affiliate, they will teach you on how you can get more website visits without spending a dime.
This is very good information to know especially when you're just starting out. FREE traffic is the best out there and all you need to do is to know the correct strategy 🙂
When you're starting your blog, you don't spend some dollars immediately on marketing because there's a good chance that your content isn't enough.
When you pay for advertising, you want to make sure that your website already has a ton of great content AND you're already making money out of your blog. So the visitor's time when they click on the ad is not wasted. You want to make sure that your website already shows your best works.
So when you're just starting out, stick with free traffic. 
Now the science of attention-grabbing posts is quite deep and lengthy. I'll leave the explaining side to Wealthy Affiliate's free lessons that you can check out here. 
Yep, they give out 10 FREE lessons even when you just sign up for a free account!
And these lessons aren't just general information, these are the same lessons that they give out to their paid members. But the free information taught there is just the tip of the iceberg! The lessons shared in Wealthy Affiliate runs deep 🙂
Step 4: Monetize
Once you've done all the steps above successfully, you'll notice that there will be a consistent number of readers on your posts.
And sometimes the website traffic goes up and down – it fluctuates every week. But what's important is your blog is now bringing in traffic. 
With more eyes looking at your website, you now have the chance to monetize your blog. There are different ways on how to make money off your website. You can do so through affiliate marketing, banner ads, write sponsored content, be a guest blogger to other sites, sell digital products, and many more!
But among the long list of money-making processes, my favorite one would be Affiliate Marketing! Which I'll explain more later!
Starting A Blog For Free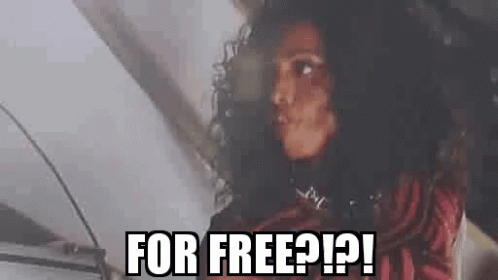 When you sign up for a free account in Wealthy Affiliate, you're given the chance to create a website just like how a premium member would. 
I built this website from my Wealthy Affiliate account, by the way. And it's free for you to do the same.
You'll be able to design your website, choose themes, customize widgets, edit menus, and all the other fun stuff!
It's good training to have when you're still starting out. It will be a great opportunity for you to know more about website building and what are things to look out for.  
I started with a free account as well! And I took that opportunity to train myself to know the ins and out of website building. I also studied what makes a website organized and how to optimize it. 
This is why I encourage you to start a free blog while also starting your Wealthy Affiliate journey today. Truth be told, there's no downside in signing up for a free account because the freebies you'll get are already worth paid subscriptions from other services!
Plus, there's no credit card required! 
If you'd like to know more, you can also read my full, thorough review here first! 🙂
[convertkit form=1786540]
Just Start Now
All the things written above are just the tip of the iceberg when it comes to making money from blogs. There are lots of technicalities involved that you can't fully grasp in only just one sitting. 
Again, this journey is a long road but it's worth it when you achieve your desired goals! What's important is you've been introduced to such a way of making money online. The rest of the effort lies on your part! 
Remember, everything starts with intent and action!
So are you going to start blogging journey now? Let me know below if you've started already! 😀