I partner with some companies (only the good ones!) that I think will be beneficial to my readers. If you purchase through my links, I'll get a small commission at no extra cost to you! To know more please read my disclaimer.
The age-old question of renting vs owning a house has been around for years already.
There's no definite answer to this because it varies differently from one person to the other.
And if you're at the point in your life that you're boggled with the same question as well, the same answer goes for you too – it depends on your situation.
So to help you see a clearer answer, I'll be writing the different advantages and disadvantages of renting vs owning a house.
If you're ready, then let's get right to it!
---
More From Me:
---
Renting Vs Owning A House – Which One Is The Best For You?
Deciding whether to rent or own is a big financial decision. This means that you don't make a decision overnight. It requires a lot of thinking, research, and planning.
This decision isn't just tied to how much money do you get to save every month, it also affects your lifestyle, how much of your salary do you retain, and whether you can cover debts and other things.
So it's very important to know the pros and cons of the two options.
A note before we move on with the article, in order to keep this article short and sweet (OK it's not thatttt short), I'm only going to be focusing on owning a house to live and stay and NOT to rent it out or Airbnb it.
That's a whole 'nother universe.
Advantages Of Owning A House
1. Stable Monthly Payments
When you're going to buy a home and you're planning to get a mortgage, the typical mortgage presented to you will be the fixed-rate mortgage. Another option will be the variable rate mortgage but none of the financial books I've read so far actually recommended this.
A fixed-rate mortgage is a type of mortgage that allows you to pay the same amount until the loan is finished.
Having this type of mortgage is an advantage because regardless of the fluctuation of interest rates, you'll still be paying a fixed rate.
This gives you fewer things to worry about since you don't have to constantly adjust your budget just to be able to pay the loan.
2. More Ownership
When you own a home, you can decorate every aspect of it to your liking!
If you want to change the colors of the walls, you can do that! If you want to renovate any parts of your house, you have the decision on that as well.
This one of the greatest benefits of owning a home – you get to have more privacy and you have 100% control of your house…And I believe it's one of the most fun advantages of owning a house, you get to be creative and showcase the artistic side of you!
3. Stability
If you're owning a home then most probably you're thinking to stay there for a very long time.
Buying and selling a home requires a lot of legal work which makes people ready to settle down for a long time. When you're building a family, I believe this would be a common discussion to have with your spouse on putting down roots.
4. Increases In Value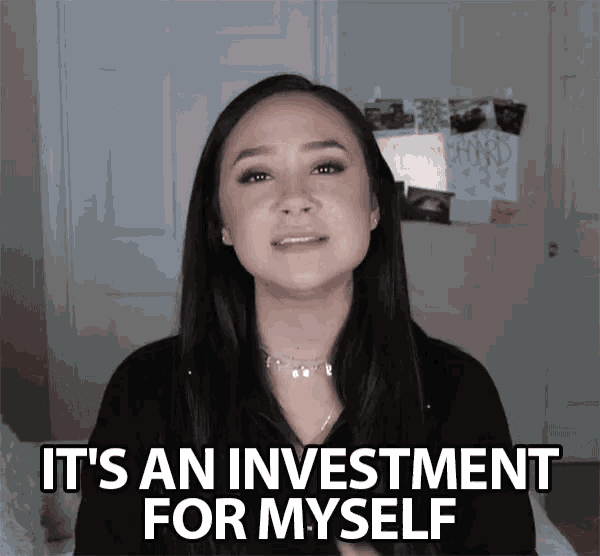 Houses have been increasing in price ever since the 2008 financial crisis. The more you make your home a better living place, the more you increase its value.
Others believe that owning a home is a better investment than a car purchase. Because as soon as you buy the car, the depreciation has already begun.
If you're planning to stay in your house for the long run (I hope you are if you're buying a home), then you don't have to worry about the cycles in the real estate sector.
The Federal Bank Of St. Louis stated that the price of sold houses in the US has increased 10% from the years 2014 to 2019.
To see a visual representation of this, you can check out this graph of the average sales price for new houses sold in the United States.
That being said, if you're looking to buy a house and sell it 5 years later to make a profit, please consider all the fees and time that you will incur – I personally won't recommend this to my readers at all, ever.
5. It Builds Your Credit
When you take out a mortgage, expect a hit on your credit score because that's another loan logged to your name.
But that's only temporary if you always pay on time.
You'll see that credit score increase again if you're diligent with your payments.
Payment history has the biggest percentage when it comes to a person's FICO credit score. If you're unable to pay your mortgage on time, creditors believe that this data is an indicator of future performance.
So make sure to make those timely and consistent payments. A track record of paying your mortgage and other bills on time should pull your credit score back up!
6. Build Relations
Owning a home in a neighborhood gives you the benefit of building a relationship with the neighborhood community. 
This allows you to network with other people and build rapport as well. Since you are living there for a longer period of time, it's much easier to build that community spirit among your neighbors to be compared with renting a unit for a short period of time.
Now that we've enumerated the benefits of owning a house, it's time to know the disadvantages of it.
Disadvantages Of Owning A House
1. Lower Credit Score
As mentioned earlier, if one gets a mortgage, it will affect his or her credit score since it's another loan to their account. 
Sometimes this can be a bad thing because paying on time is a hard process for others. Plus, if they're late and can't pay enough, their credit score will go down further. It affects their payment history which consists of 35% of FICO's credit score.
Hence, before buying a house, make sure your financial situation is strong enough to take up a loan and pay it on time.
2. Maintenance Bills
When it comes to owning a house, you'll be paying for everything just to keep your home standing. 
You'll be paying for repairs on previous damages, construction if you're building a new house, and the renovations.
I'm personally NOT a fan of this ?
3. Lots Of Paperworks
Since owning a house is a big financial decision and purchase, there is a lot of legal paperwork that needs to be done.
You'll be faced with stacks of documents and words that you haven't read before.
So for people not to be overwhelmed by this process, they ask help from professionals who can make this process a lot easier (and the fees are not exactly cheap!).
4. Sell At The Wrong Time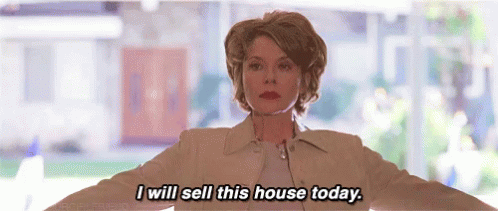 There's a small chance that you might sell your home at a cheaper price than what you invested in it. 
As stated earlier, there are cycles when it comes to real estate. And just like any cycle, it has ups and downs which is shown in this graph.
If you're planning for a long term stay, this of course shouldn't be a worry. But don't be surprised if, at the time you're thinking of selling it, the price might not even match the price when you first bought it.
5. Less Flexibility
Less flexibility in the context of moving to another house or changing from owning to renting.
If you're constantly changing residences from time to time, then owning a house will make that process a lot harder. You'll be caught up with all the legal work again.
Now that we know the different advantages and disadvantages of owning a house, it's time to list down what are the things you need to know before buying your own place.
5 Things To Know Before Buying A Home
1. Location
When it comes to real estate, the location of your property is one of the most important things that you should consider. It will affect the value of the house and comfortability.
If you live in a prime spot then most probably the value of your house will eventually go up. Although a prime spot can be different from every buyer.
A prime spot for me would be a place near downtown where I have access to essential places like restaurants, groceries, malls, etc. While for you, a prime spot could be in a neighborhood that's quiet and away from traffic.
Another reason why location would be important is that you don't want to live in a place that's near a busy road or in a rowdy neighborhood. You don't want to sleep at night hearing constantly the sound of cars or loud music from a party across the street.
2. How Long Is The Commute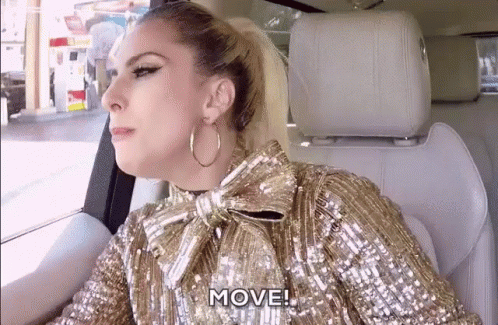 It's wise to determine how long will you reach your workplace coming from your house and vice versa.
You should factor in the early morning traffic and the rush hour where everyone's going to their own home.
Determine as well how long will it take you if you decide to go with public transportation. 
Knowing the time and distance from your workplace to your home is important because you don't want to dedicate 2 hours of your day being stuck in traffic!
3. Know What You Want
Most people ponder if they should purchase a house or condominium unit. This is a very important question that you need to think about deeply as well.
If you're looking to buy a house, you have more freedom with this option. If you opt-in buying a condominium, you are restricted by establishment rules and other fees.
Although you have more freedom in buying a house, there's a lot of maintenance work to do as well.
Buying a house, a condo unit, or renting an apartment are all big financial decisions. They're not just financial but it's a big life decision as well. So take the time to know what you really want.
4. Home Inspection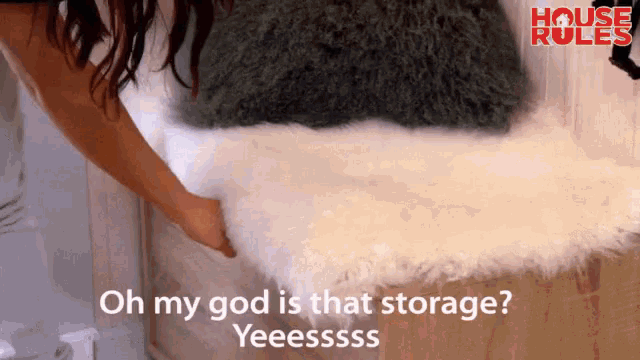 A home inspection is a process of examining the condition of real estate property or home. 
This is important because you need to know beforehand what needs to be changed. You don't want to buy a house that needs major repairs. It's like you're already paying to fix a house that should be already livable in the first place.
Knowing what needs to be changed whether that's the roof, electrical systems, structures, or flooring will help you know what you're getting into before you close the deal.
Some might think that they can inspect the house on their own but finding a home inspector can reveal things that you can't see. So it's a good idea to hire a home inspector to really get the house checked.
To find certified home inspectors near you, head out to the International Association Of Certified Home Inspectors.
5. Get A Real Estate Agent
Everybody already has a blueprint in their mind of what they're looking for in a house –  an attached garage, a back yard, three bedrooms, or an attic. 
It's smart to already know what you want and probably you'll have a ballpark estimation on how much will it cost you. But you might be too focused on these things and you'll miss out on other factors like location, price negotiation, issues, repairs, leaks, and other problems. 
This is where a good real estate agent comes in. A seasoned agent will provide you different research and data regarding different locations that fit your taste. They'll show you data of crime rate, neighborhood demographics, and other factors that you see as important.
Plus, another area where your agent can help you would be negotiating the deal. An agent will make sure that you get the most value of your money. 
Rule Of Thumb When Buying A House
This is very much taken from Ramit Sethi's rule of thumb – which I very much agree with.
1. Have enough money to put 20% down payment. If you want to buy a $500,000 house, you should be able to put $100,000 upfront.
2. Plan to live there for more than 10 years.
3. Total housing expenses should be less than 25% of your gross pay. This should include maintenance fees, taxes that you'll need to pay too!
But Wina, what if I don't have $100,000 to pay as down payment now?!
Well, lucky for you, there's another option you can take which is to rent. Let's take a look at some advantages of renting a house!
Advantages of Renting
1. Maintenance Isn't Your Problem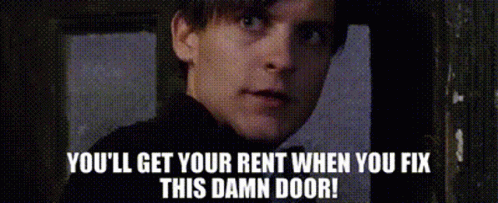 When it comes to faucets leaks, wall paints are peeling off, or the AC isn't working, the repair cost of these things wouldn't be your problem, it's the landlords. 
The landlord is responsible for all maintenance and improvement when it comes to your rented home. You don't have to worry about the hassle of hiring a person to get the roof fixed, to stop the leaking, or any other issues. You'll just call the landlord and he or she will do the work for you.
2. More Flexibility
If you want to relocate because of your work or other important factors, you can do it with ease.
Unlike purchasing a house, there's not much legal documents and work needed to be done when you're just a tenant in a home.
Renting an apartment or a house is more ideal for a person who's constantly relocating because of work. Most contracts when it comes to renting doesn't require a long-term commitment for the tenant. 
3. No Property Taxes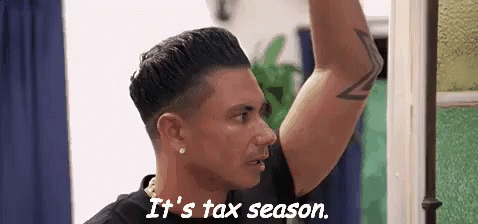 It's the property owners' responsibility to pay this tax. Property tax is basically a tax on the property owned by an individual.
If you're a homeowner, this tax can sometimes be costly since this tax bills in thousands annually.  But if you're just a tenant, you don't have to worry about this payment.
4. Save Money On Utility Bills
A bigger place isn't always the best idea. Although we think more space is much better, this just means more utility bills.
When you're tight with money, renting a smaller apartment will allow you to save some money. You can also opt to rent a room instead and share out the utility bills!
Some units actually ask you to pay rent that's already inclusive of utilities – which is great! I honestly love this option cause you don't always need to think of the extra utility bills that can vary from month to month.
5. Fixed Rent Costs
Most rent contracts have a fixed term for a certain period. If the term is fixed then you don't have to worry about increased rents by your landlords regardless of what happens in the real estate market.
Having this advantage will allow you to continue to stick to your budget longer. Because if the rent constantly changes from time to time, your budget also adjusts as well.
6. Access To Amenities
If you rent an apartment, a condo, or a house in a subdivision, then most definitely you're eligible to the establishment's outdoor facilities.
Amenities including pools and gym can come free to tenants. If you want to try different amenities in a different condominium, you definitely get the flexibility to do so!
7. Better Financial Situation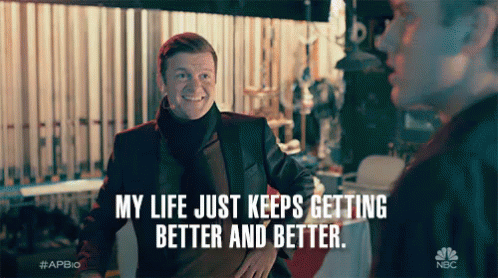 Although buying a house doesn't really put you in a bad financial situation, but it does affect your credit score for the meantime.
If you really checked your finances, then you wouldn't worry about acquiring a loan in the bank when you're going to rent. Since you won't allocate any money to loans, this means that you can put more money into your emergency fund or investments – which puts you in a better financial situation.
8. Accessibility
When you're renting, you could choose a home in the downtown district of your city or near your work.
Some even choose apartment units near their workplace so they wouldn't worry about traffic and public transportation.
And whenever you change your jobs it's definitely easier for you to move around to be closer to your new office.
Now that we've seen the advantages of renting, let's go to its disadvantages.
Disadvantages Of Renting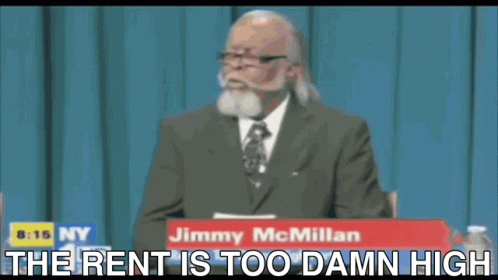 1. Instability
Instability in the sense that the landlord has the power to not renew any contracts that are going to expire. 
This can happen when your landlord decides to sell the property.
2. Rules To Follow
If you don't like the interior design like the walls and flooring of your rented home, you can't renovate it without the permission of the landlord.
All changes need to go through the owner of the property. Unlike owning a house, you can change anything that you don't like instantly.
Plus, renting an apartment means you'll abide by the regulations of the establishment. Some establishments don't allow you to have a pet, blasts loud music, or even conduct business!
3. No Wealth Creation
Some argue that you're not really putting money into your own pockets since you're never going to own that unit. 
Unlike owning a house, wherein you're putting your money in an asset that you own – an asset that appreciates in value over time.
Now that you know the common advantages and disadvantages of renting, it's time that we go further discussing on things that you should know before renting a house!
Things To Know Before Renting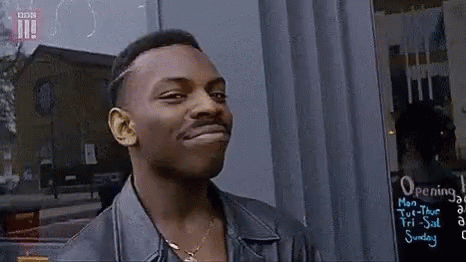 1. Pick A Great Location
A great location for you can be in a downtown area where you can just walk to every establishment while others might just be looking for a quiet neighborhood.
Whatever it is you prioritize, make sure that you're able to achieve that with the location of your rented house or home (apartments or condo).
2. Make Sure Pets Can Live With You 
If you own pets, you might want to search for establishments and a landlord that will allow pets in the unit.
Because there are landlords and establishments that prevent pets from entering the building.
So to avoid being surprised, make sure you talk about this with your landlord. They simply don't want pets because they can be noisy and destroy the doors or wall paintings in the unit.
I'm including this in here because I've been in way too many rental units that don't allow pets!
3. Inspect The Unit Well
Inspect the unit if it passes your standards of living. You don't want to sign a deal and end up regretting it because you feel uncomfortable in the unit.
Look out for any leaks and damages so that you can inform the landlord before signing the contract. 
4. Prepare For A Background Check
A background check can include looking at your credit report, employment history, eviction history, and other factors that your landlord thinks are necessary.
In most cases, if landlords conduct a background check, they just usually review your credit score because they want to make sure that you pay your bills and pay on time.
5. Read The Contract Thoroughly
Read the contract well. Clarify who takes care of the issues in the unit – water leaks, wall paints peeling off, roof issues. 
You don't want to be paying for something that's been decaying for years already and you've just been living there for a month.
If this is the first time you'll be renting a unit, ask some of your more experienced friends on this. They will tell you what is okay to be on a contract and what are the red flags you need to be aware of.
6. Negotiate The Terms And Conditions
If you don't like something in the contract,  you can always renegotiate with your landlord before signing the deal. 
If the lease lasts 6 months and you already know that you'll be staying there for more than a year, then ask if the landlord can change it to a year or two to prevent increased rent payment. You can also probably get a lower price since you'll be staying for a longer-term. Less hassle for the landlord to find a new tenant 🙂
Do Your Due Diligence. Run The Numbers!
Last but not least, one thing you should do before making the decision is to run the numbers. Compare the numbers between renting vs buying a house.
How much will you be paying if you're renting for say 5 years to be compared with the price you have to pay when buying a house for 5 years period.
You can use this calculator to calculate and see whether which one makes better sense for you and your lifestyle.
The Decision
Whatever your decision is when it comes to renting vs owning a house or even just renting a unit, this decision is a major financial step in your life.
This will require you to adjust your budget for the mortgage or rent payments,  and also this step will probably make you live below your means so you can maximize your money.
I have listed down every advantage and disadvantage that one choice can bring. Plus, I added several things that you should know before picking one over the other.
Your research shouldn't stop here, ask your friends who recently moved out, ask your colleagues on what they think.
And did I mention that I already bought a house? In my post on how to buy a house in your 20s, I listed the process on how I acquired the house, the different items that I had to pay and different things that you should look out for.
So what do you prefer? To rent or buy a house? Let me know your thoughts below!