I partner with some companies (only the good ones!) that I think will be beneficial to my readers. If you purchase through my links, I'll get a small commission at no extra cost to you! To know more please read my disclaimer.
Christmas season is justttt around the corner and I think it's the PERFECT time for you to start planning your gifts! 🙂 But the gifts listed below are for a specific group of people – the money geeks and money lovers! Could be youuu. Here are the top 10 personal finance gift ideas that you can give out this holiday!
If you want someone close to you to learn more about savings and spending cash wisely, the gifts below are the perfect ones to give.
It gives them knowledge, concepts, and ideas that they will bring forever in their lives!
So, if you're ready to give out these life-changing gifts, then let's dive into it! 🙂
Top 10 Personal Finance Gift Ideas For The Money Lovers
1. Personal Finance Books
Any personal finance geek loves new and additional information about money. Books under this section can give new concepts on how to compound and save money.
This is a great gift because, for people that want to accumulate wealth, they need to have a solid financial foundation.
I was never really someone who spends a lot (can be, at times) but I tend to get into investment vehicles that I don't know anything much of. Just because I didn't really understand how money and economics work.
So when I started to get serious, I know for a fact the cheapest way to get the knowledge is through books.
Not only on different investments out there but most importantly to understand the fundamentals when it comes to  m o n e y.
The ones listed below are the books that really shaped my perspective on money. I came from not having any savings to having an emergency fund, a savings account, and understand the different investments one could do.
My Top 3 Financial Books:
1. Rich Dad Poor Dad by Robert Kiyosaki
Hardcover $44.99
Paperback: $11.29
Kindle: $7.19
Where To Buy: Amazon
Rating: 4.7 out of 5 stars
This book is already a classic when it comes to creating a solid financial foundation. The book completely changed the way I saw my finances and what I understand about money. Robert has done an excellent job of comparing how the "rich" and the "poor" think.
Most people believe that the only way to get rich is to work for money. But Robert dismisses that idea and mentions that if you want to be rich, you need to make money work for you. That's another way of saying that you should have a passive income under your name.
And it's because of that book that convinced me that I should be able to focus on my work while still being able to earn on the side. That way, I can rapidly increase my savings. This book is a perfect gift for people who want to know how the rich utilize their wealth and want to have the right money mindset.
2. I Will Teach You To Be Rich by Ramit Sethi
Paperback: $8.79
Kindle: $8.04
Where To Buy: Amazon
Rating: 4.7 out of 5 stars
This is an excellent gift for people who are confused about how and where to properly spend their money.
In this book, Ramit Sethi pushes the reader to live their rich life! But it's not what you think. Ramit doesn't mean that you should live a lavish lifestyle and mindlessly spend here and there. What he meant by that line is you should spend money on things that you value the most.
The book teaches you unconventional ways that are usually frowned upon in the industry. But Ramit has valid reasons as to why he believes in those concepts and how it can benefit the readers.
This book is the complete package if you want to learn where to put your money, how to increase it, and most importantly, how to enjoy the hell out of it!
3. The Total Money Makeover By Dave Ramsey
Hardcover: $11.89
Kindle: $11.30
Where To Buy: Amazon
Rating: 4.7 out of 5 stars
This book is written by the famous financial author and personality, Dave Ramsey. In this 2003 classic, Dave wrote that we are in this current financial situation because of our relationship with money. 
But it's important to note that the points written here by Dave don't come easy and can't be achieved overnight. It takes months and years to do so. That's why a line in the book goes: "live like no else right now, so you can live like no one else later".
The Total Money Makeover is a great gift to people who are struggling financially or is currently in debt. Dave here has laid out a plan on how the reader can get out of the financial struggle and finally debt-free!
Those are my top 3 financial books to give out this coming holiday! These are basically the books that have allowed me to use different concepts and ideas to put myself in a better financial situation today!
To see my other financial book recommendations, click here.
2. Personal Finance Board Games
There are two board games that come to mind when talking about personal finance. And that's the ever famous Monopoly and Robert Kiyosaki's Cashflow!
a. Monopoly
Price: $30.00
Where To Buy: Amazon
Rating: 4.8 out of 5 stars
Yep, Monopoly is a fun board game to play and it teaches us valuable financial lessons AND how to negotiate!
If you thought that the game Monopoly is a board game just for kids, think again. Even teenagers and adults can enjoy this as much as the little ones!
Sometimes the rules may differ for every group or family. Some have set their own rules apart from the official rules of the game. But regardless, to win this board game, you need to come up with money strategies.
Aside from giving us fun and bonding time with friends and family, the game teaches us different money lessons that we can apply to our lives. Below are some learnings that Monopoly gives:
Lesson 1: Diversification
When playing the game, you'll be given the chance to buy hotels and houses to charge the other players if they land on your "property". This then means that if you acquire a lot more properties, the higher the chance of increasing your "money" since the other players can land to one of those.
But you gotta think whether or not to invest fully in one location or spread out your properties on different locations.
Lesson 2: Risk
To win the game, you need to take some calculated risks. Buying a property in the game can take some of your cash reserves and increase your chances of going bankrupt. If a player goes bankrupt in the game, the player loses.
When we invest in real life, we should know that there are risks involved.
And we should control it as much as possible. A risk-free investment doesn't exist. In the world of investing whether that's in stocks, bonds, or real estate, there are two types of risk – the small and big risk. 
It will depend on your risk appetite on which risk are you going to take.
Lesson 3: Money Management
At the beginning of Monopoly, it can be tempting to buy every free property that you land into. It's so tempting because you have money to spend. But money management is important in the game because you need to balance your investments to your cash on hand. You need to have money when you land on the other players' properties.
The same goes for real life. Sometimes when we receive a lot of cash, we tend to overspend on things that don't really give us value. We just want the feeling of instant gratification of having new shoes, new clothes, new gadgets, etc. 
I was a victim of this mentality before. I just got hired to a very high-paying job but instead of saving money, my expenses went through the roof! I was buying more than I should have. I'm pretty sure I'm not the only one here.
And because of those actions, I didn't have much savings in the bank and had zero emergency fund. I literally had no money management.
But that was all in the past now! When I realized that I wasn't in a good financial position, I learn and want to get better. And I'm continuously learning even till now.
So that's why I recommend giving Monopoly as a gift to those personal finance lovers. Not only will they enjoy and have fun but they can also relate it to their own lives 🙂
b. Cashflow
Price: $77.90
Where To Buy: Amazon
Rating: 4.6 out of 5 stars
Robert didn't just create a classic book for personal finance, he also made a board game for friends and families to enjoy!
According to Robert, the game teaches the basics of investing through real-life scenarios. The game gives you the opportunity to test your financial knowledge without losing any real money!
I'd definitely recommend this once you've read Robert's book because it will utilize the knowledge that you've learned from his Rich Dad Poor Dad book series 🙂
3. Items That Appreciate In Value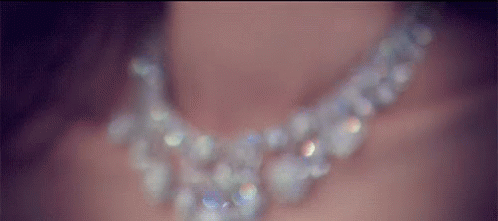 Personal finance lovers and geeks like to receive something that appreciates in value.
I mean, who doesn't.
Not only will they keep that for a long time, but they will also be thankful for your gesture. Rather than giving them something that they'll only use for a few months or weeks, give them something that increases in value as the years go by.
It's important to note that some of these items don't come cheap.
They're already being sold for a high price because the seller or the company knows that the value of it will increase over time.
Examples of items that increase in value:
a. Art
There's a reason why some of the wealthy people like to collect art. Whether that's paintings or something abstract made by a certain artist. They collect these things because obviously they love art but it also increases in value!
2 major factors that affect the prices of artwork:
1. Increase in the perceived worth.
The highest amount that a person will pay for the artwork will depend on his perceived worth of it. Meaning, what he or she thinks is the price of that art. That's why some of the famous art collections are being auctioned off. 
2. Recognition of the artist.
If the artist becomes more famous, then most definitely his art increases in price as well. As the artist becomes more influential and more iconic, his artworks just become valuable over time. Especially the first artworks! Just imagine acquiring an artwork of Picasso before he got famous and well known! 
b. Sports Memorabilia
Signed jerseys, sports cards, shoes, shirts, caps, balls, etc. These might not have any value when you were able to purchase it before or when you got the player to sign the item. But when players throughout their careers become more popular and iconic in their respective sports, that item can go for hundreds of thousands to even millions! 
c. Jewelries & Watches
Jewelries and watches that come from well-known brands tend to increase over time. It does so because of the brand name that it carries and the quality of the product. The materials on these items are precious metals and gems which prices fluctuate over time. 
4. Stock Shares Of A Company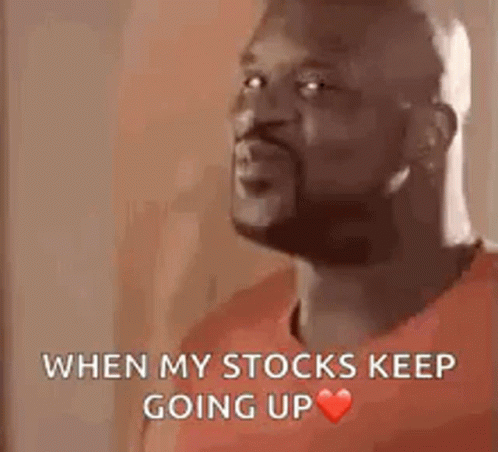 Nothing beats a gift that makes a person be part of a multi-billion company.
When you gift stock shares of a company to a person, you make them instant investors to those companies which means they are now part of the growth and decline of those businesses.
Making this as a gift especially to teenagers will make them appreciate what passive income is and how important it is to always look at the bigger picture. 
By giving this gift, you also open their minds to investing! Which is never a bad idea to do. I can't even see anything wrong when it comes to proper investing. All I see are the benefits that it gives. 
Investing makes you understand that anything worth it doesn't come overnight and easy. You need to do your due diligence and wait it out to see the results.
It also teaches you how important diversification is. When you invest, you don't just put all your eggs in one basket because when that investment instrument goes down, you'll be financially and emotionally hurt. That's why a lot of professionals tell you to diversify. 
There are a lot of benefits and lessons when it comes to investing. And it's a great information to give and share especially to teenagers who are starting to understand the value of money!
Here are different ways on how you can give stocks as a gift.
5. Personal Finance Seminar, Course, or Workshop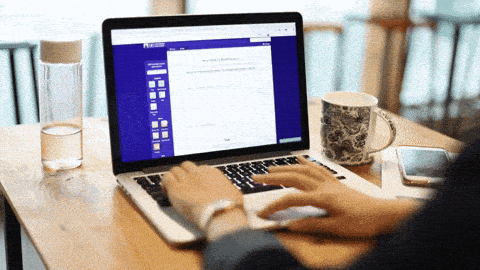 This is one of the best things you can do for your friends and family that's a personal finance advocate. They'll greatly appreciate this gesture of yours since they'll be receiving a boatload of excellent information for free!
If your friend loves personal finance, I'm sure they have someone that they follow. A person where they get advice and ideas from. Someone that they value their opinions greatly.
Ask them who their favorite personal finance guru is and search for the person and look if they offer seminars, talks, or courses!
Nothing beats giving someone educational materials on things that they're passionate about. Some courses though might be pricey especially if the guru is famous. But if you have the luxury to spend on people who matter to you, I'm telling you, this is an excellent gift!
6. Subscription To A Magazine
This can be an online publication that talks about finance in general. A subscription to these outlets is a great help for your friends and families who are looking to get into the topic more. 
The magazine doesn't have to be focused on personal finance, it can also talk about the latest business trends, what the other businesses are doing globally, how to manage a company, stories of CEOs, etc.
When I was a teenager I always loved reading business magazines and stories on how some companies were once a small store but managed to become a global phenomenon! It inspired me to strive for something greater when I was a kid. And it can also inspire the person who you'll give this gift to!
If you want to gift them a subscription that produces content specifically on a financial topic like investing, business, real estate, stock market, I'm sure some publications provide that.
7. Gift A Piggy Bank Or Savings Account
When you're trying to teach personal finance to a kid, you need to be creative and make him or her engaged in the activity. 
That's why some like to give piggy banks to kids so that they'll understand the importance of savings at an early age. You can teach them a lesson that if they save enough money, they will be able to buy their desired toys!
But if the one you'll be giving a gift to is in the teenage years, a savings account is the way to go.  When you do this, make sure you open an account that doesn't have any hidden fees. If you're lucky, you can find a savings account that also pays high interest.
Some kids might not appreciate it now but as they grow older and understand the importance of money in our daily lives, they'll for sure be thanking you!
FYI, I'd once gotten a large piggy bank from my parents when I was a kid cause they wanna teach me the importance of savings. I still remember the piggy bank till today 🙂
8. Teach Them A Financial Lesson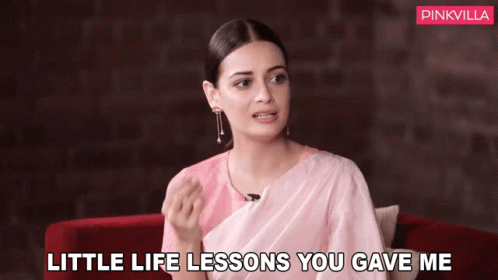 If you don't know what item to give them, you can always share a thing or two about your personal experience regarding personal finance.
I know it's not the most lavish thing, but here me out.
How about you tell them a story that they financially can relate to or will experience down the road.
If you've been in debt and just recently got out of it, tell them what you did. If you know how important budgeting is, share a situation in your life where it has benefitted you greatly. If you wish you knew investing at an earlier age, share that as well and tell them they need to save up so they can invest immediately!
Share your learnings and experience! Tell them how they can avoid the common financial mistakes.
Whatever your story is, make sure they get a lesson that they'll bring as they grow older.
And to spice things up, create a plan from those learnings. If they are trying to clear their debts, make and help them implement the plan. Track and monitor them together. I do think that this financial wisdom coming from you will be forever remembered 🙂
9. Charity Work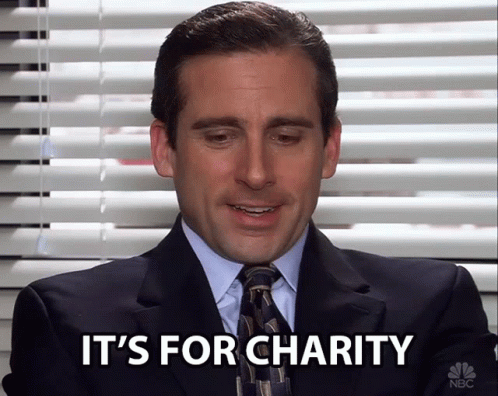 This is a great gift and lesson to teach to the younger generation.
It's one way to show them that life isn't all about money. Sometimes when you have more than enough for yourself, sharing it with others can be a nice thing to do.
Some give out money but I like the idea of buying foods, clothes, water for the less fortunate. Sadly we all have homeless people in our different places. And buying things for them can be a good way to show compassion and help those in need.
If your friend or a kid has a charity that they like, you can do work on those organizations.
Charity work is a good way to make kids and teenagers be grounded in reality. With all the glamour that social media presents, it's easy to be caught up in those things.
10. Cash or Financial Planning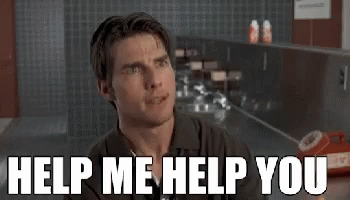 If all other options fail, cash can be a good gift.
You can make a deal with the one you'll be giving to that you'll be gifting X amount of money only if they use it on something they financially benefit from. It can be for their debt, investments, retirement fund, college fund, or emergency fund.
If you don't want to give cash, another gift that will make their financial situation better would be setting them up with a financial advisor. Doing this makes them receive first-hand tips and suggestions from a professional. This will make them create a plan on how they can achieve their financial goals!
Personal Finance Gifts
Hopefully, you now have ideas on what gifts should you give out this holiday. Any personal finance lover will appreciate and be thankful for any of the gifts above!
So, what are you planning to give out this holiday? Let me know below! 😀