I partner with some companies (only the good ones!) that I think will be beneficial to my readers. If you purchase through my links, I'll get a small commission at no extra cost to you! To know more please read my disclaimer.
We all want to be better versions of ourselves. Who doesn't, right? We want to be better persons for our family, friends, and colleagues. But have you ever really thought of ways on how to make yourself a better person?
Some people may not know where to start, some may have ideas but can't seem to make it work.
Does becoming a better person come with a score sheet? How could we know that we've made progress?
To me personally, I gauge it by how I feel about myself and how my close ones perceive me. No one knows me better than me and them.
So in the journey of self-improvement, I decided to write down 7 ways on how to make yourself a better person and putting these up on my wall for a reminder 😉 I wanted you to join me and experience this as well! You ready? Then let's get right to it!
7 Ways On How To Make Yourself A Better Person
1. Be Respectful 
When we think of becoming a better person, we always have the word "respect" at the back of our minds. And that's because growing up we were always taught to be respectful.
But as I grew up, I realized that respect doesn't just come in the form of being nice to others, but respect can also be shown by being nice to yourself.
Back when I had a 9-5 job, there were days that I used to overwork myself. Whenever I go home from work and finish all the necessary things, I would just crash on my bed immediately.
I wouldn't have time to treat myself and relax. That routine wasn't healthy anymore – it was bad for my wellbeing.
So I decided to really try my best to finish my duties within working hours so for the remaining hours of the day I get to relax and have fun with my friends!
2. Lend A Helping Hand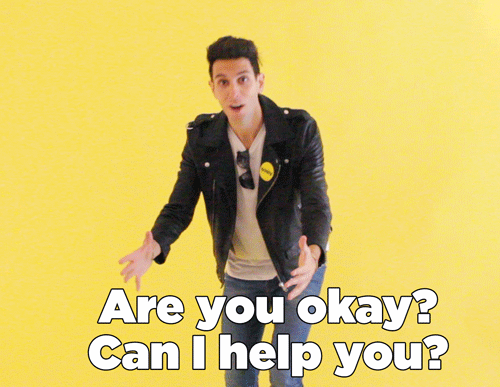 Take time off your day to help someone. Whether that's your coworker who's struggling on a project or a person who needs your help. This is one of the best ways to feel much better.
I noticed some coworkers may not ask for help because they might think you're busy as well. But if you're done with your daily task, there's nothing wrong with asking them "Hey sis, what can I help you with? :)"
Now they might respectfully reject your help – and there's nothing wrong with that! It's okay!
At least you extended your help and you've let them know that you're there whenever they needed someone.
Another subtopic that falls under helping people would be maximizing your strengths!
If you're knowledgeable on a certain field, help someone who's struggling.
I have a friend that wanted to start her own blog. She wanted to write and talk about a certain niche and luckily for her, I know just the girl who has experience in blogging 😉
So we sat down and talked about how she could start. At some point in my life, I was in her shoes. Not knowing where to start and how I should start to blog.
So I was more than happy to speed up the learning process for her!
I told her how she can monetize her blog and my #1 resource recommendation.
3. No Anger, No Stress
Being angry or having remorse on someone just hurts us emotionally and spiritually. It takes a toll on our happiness. And that feeling can lead to depression or unnecessary conflict between ourselves and others.
Keeping anger inside doesn't bring us any positive effect..but being able to forgive and finally move on does..
Forgiveness allows us to heal emotionally and mentally.
I know that to forgive is a hard thing to do, but it gives the most satisfying feeling when we've done it.
4. Sleep Is Not For The Weak
Yes girl! Sleep is NOT for the weak..
We live in a world that puts hard work and hustle above everything else. It has reached the point that people forget how important sleep is.
Sleep affects our functioning, our mood, and our health.
You ever wondered why some of your coworkers are cranky in the morning?
It's because they didn't have their coffee or they slept late last night!
What are the major benefits of having proper sleep?
Immunity boost
Great for mental sharpness
Good for overall wellbeing
It's healthy for the heart
Great for the overall mood
Most definitely, sleep is a sure step on how we can make ourselves better!
5. Have A Digital Break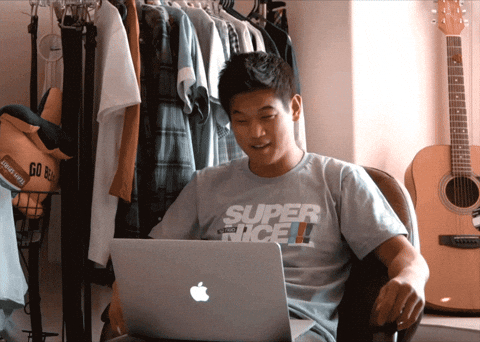 Living in a fast-paced world, where everything can be accessed on our gadgets and mobile phones, having a break away from these things can be a luxury. It can also be a mental break for you.
It's a luxury because some people can't do this. Sadly their work requires them to be online and be active even when they are in their homes.
When I was in the corporate world, I tried my best to leave my work in the office. So that when I go home, it's me time!
I also indulge in a digital detox. A detox doesn't have to be weeks, it can happen in only just a few hours.
During my time away from gadgets, I do yoga! It helps me relax, feel at ease, and be focused.
If you haven't tried yoga, I highly suggest that you do! And if you already did, let me know in the comments! I would also love to hear what you do when you're away from your gadgets!
You can read more on the benefits of going for a digital detox here.
6. Have Some Accountability
It's easy to point fingers and blame others for our mistakes. But I realized such a mindset has to change. And it has to change fast.
Gary Vaynerchuk said one of the fastest ways to happiness is having accountability. To his words "if you put accountability on a pedestal, your life will change!"
I really believe that. The ones who are making major decisions in my life is ME. It's not the universe, or my boss, or my friends, IT'S ME. I make the calls.
And if I'm not happy with where I am in my life, I'm gonna take matters to my own hands and change it!
When I was already unhappy with my previous job, I decided to quit. It was a high paying job but I've always wanted to do something more and something of my own.
So yep, I quit the job. Was it scary? Not really because I've prepared everything before leaving! You can read more about what I prepared before resigning here: When & How To Quit Your 9 to 5
7. Embrace Change In Your Life
Do you know the reason behind why we need to increase the weight we're carrying in the gym when we're trying to build some muscle?
It's because our muscles need to be exposed to new weights in order for it to grow.
And that's the same for people, we need to experience something new for us to grow and be better!
Sure, I would've been "okay" as a millennial employee with that salary. I could've stayed put and watched my life pass by…
BUT I needed to work on my goals and achieve them! It required me to step out of my comfort zone, and experience new things!
✨And once I did that, I have never been happier with my life! ✨
I get to do more of what I love and that's blogging!
Life Is Not A Sprint It's A Marathon
Always remember to love the journey!
The change that we are trying to do here doesn't happen overnight. It's a lifetime process!
There will be times that you'll fall short on these things, but what matters the most is to recognize the mistake and bounce back immediately!
Stay happy, be motivated, have fun, and love the people around you!
Good luck on this journey, I wish nothing but the best for you!
Which one will you try to implement first? Let me know down below! 🙂