I partner with some companies (only the good ones!) that I think will be beneficial to my readers. If you purchase through my links, I'll get a small commission at no extra cost to you! To know more please read my disclaimer.
Living a frugal life doesn't mean you don't get to enjoy all the finer things in life. It just means PRIORITIZING what matters to you most.
Does being frugal mean being cheap? Hell nah!
Being cheap and frugal may have their similarities but the way a cheap person thinks is different from a frugal person.
Frugality by definition means to be smart or economical when spending your money. While being cheap is focused on spending less.
Back when I had a 9-5 job, I noticed how easy it was to spend money without thinking about the hard work I went through to get paid. I gave into my bubble tea cravings, store sales, and shopping. I mean who doesn't, right?
P/s: Read this "Your Money or Your Life" book to get your mindset straight on how valuable your time is.
Although I had a high paying job, I wasn't satisfied with my savings. I realized I kept overspending on things that didn't matter. Things that are insignificant enough for me to remember now.
So I tidied up, brainstormed, and thought about different ways on how to live a frugal lifestyle. I got serious about my financials, my emergency fund, and my goals.
If you like some proven and tested ways on how to live a frugal lifestyle, then continue reading down below 🙂
How To Live A Frugal Lifestyle To Increase Savings
1. List Where Your Money Goes
In order to save more money, you should know where your money goes.
I listed where I spend my money and rearranged it from the biggest to smallest amount. Once I saw where I spent my money the most and it wasn't a necessity, I crossed it off mercilessly. No questions asked.
Once I started writing down these things, I was shocked that I was paying a huge amount of money to subscriptions. Since I decided to prioritize things that were important, that online store subscription had to go T.T
Maybe on your list, you have different kinds of subscriptions or membership, I'm not telling you to cancel all of them but try your best to be honest on which ones can go.
If you don't want this method using a pen and paper, you can follow what I did! I tracked my expenses with a spreadsheet!
Since everyone uses Google (and I'm a big fan of Google), I tracked my expenses with the help of Google Sheets. You can tweak that method to your liking and customize it to your lifestyle.
The advantage of using Google Sheets is you can view and edit your expenses on the go since you can access it on your phone! Thank you modern-day technology!
If you'd like to get the EXACT template that I'm using, you can grab it below 🙂
[convertkit form=1525648]
2. Start A Not So Strict Budget
Now that you've crossed out unnecessary payments, it's time to list down where your money SHOULD go.
Budgeting is an important factor in how to live a frugal lifestyle.
Having a budget and sticking to it controlled my spending and boosted my savings. I listed down all things necessary for my lifestyle.
When I was budgeting my money, I didn't stop buying bubble tea. All I did was to LESSEN the number of bubble tea I had every month.
Frugality doesn't mean that you should deprive yourself, it's about being smart with your money while still having fun with it!
So make a budget that's not sucking the fun and pleasures out of your life.
I once used the famous budget strategy called "50/30/20 budget rule". It's a strategy on how to budget your salary. It goes like this:
50% goes to your NEEDS
30% goes to your WANTS
20% goes to your SAVINGS/DEBTS
I tweaked this strategy and placed 30% of my salary to savings and 20% to my wants. I customized it this way because I was willing to give more to my savings and a little bit less to my wants. Again, you can tweak and customize this to your own lifestyle.
3. Be A DIY Person
I spent a good chunk of my money buying food at the cafeteria near our office. I work 5 times a week and I spend not only on food but on drinks as well.
For a complete meal, the standard, most basic price would be around $10. I buy lunch every week which makes me spend $50 per week on meals alone. Multiply that by 4 (for the whole month), I just spent a whopping $200 on lunch meals!
And the sad thing was I did that for months before I realized the amount that I've been spending…
But what's done is done and we don't cry over spilled milk!
So I transitioned to home-cooked meals. And I tell you, nothing beats home-cooked meals! Although I may not be the best cook out there, I still get to spend quality time with my mom and sister when we cook.
Sure it requires effort and time but it's an excellent money saver! Having your own packed lunch or eating at home saves a LOT of money than eating out and getting drinks.
Plus, there are tons of budget-friendly meals that can easily be done in your own kitchen.
Another DIY that you can try is making your own coffee. I looooove my mornings with coffee!
Instead of buying my coffee drink, I made my own! It wasn't the taste that I wanted at first but with a lil' bit of tweaking and patience, I got the taste close to my liking!
4. Grocery Trip On A Budget
It took me a lot of time to finish my grocery trip before. Because I wasn't sure what to buy and I was thinking right then and there. Having no list made me purchase things that weren't even necessary.
So a simple hack to go in and out of the grocery with only your essentials is to bring a list.
✨This one is underrated but it works wonders✨
It saved me time and money!
Related:  6 Effective Tips On Saving Money On Groceries That You'll Love
5. Remember Health Is Wealth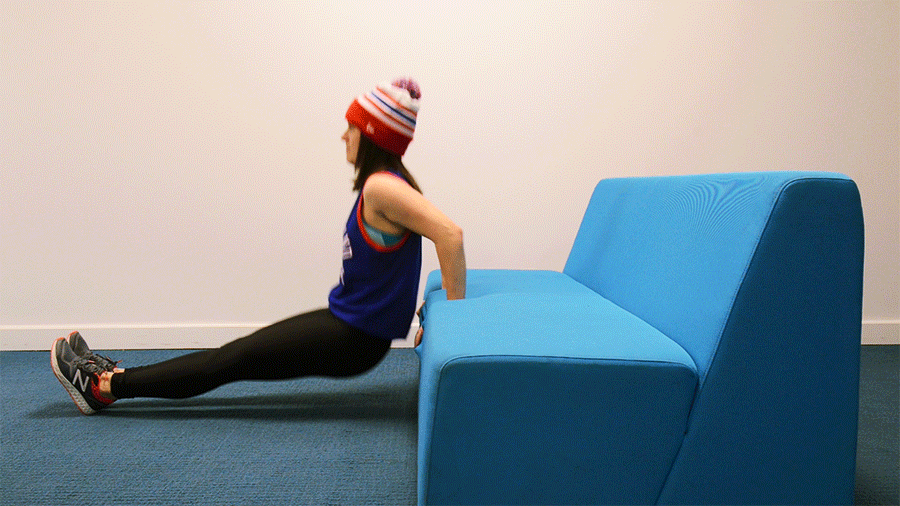 Some of us have forgotten that our health is just as important as following our budget.
Staying fit and eating healthy will save us a trip from the doctor. Which is a win for our body and wallet!
When I was gaining weight in my corporate job, I changed my diet to Intermittent Fasting. I did it in a way where I can still eat my fave foods in moderate servings.
You can read my journey to losing 5kgs here: Does Intermittent Fasting Really Work – My 6 Month's Experiment
And don't forget that diet works best with exercise! If you have no gym membership, then do some exercise activities in the comforts of your own home.
No equipment? No problem. Do some bodyweight exercises and sweat it out! There are TONS of exercises you can follow on YouTube and for FREE! Or you can even jog out your neighborhood or in the city – which is never a bad idea!
What's important is to stay fit and healthy! 😉
6. Get a Part-time Job
Getting a part-time job or a side hustle is a sure way to boost your savings.
Only do this if you still have some spare time on your hands.
You can get a job in another workplace or you can work from home. There's a ton of work that's available online but some of it requires skills.
Upwork is a website where you can search for a lot of job posting. I always go back to Upwork when I'm in search for a little moolah. It's easy and a reliable platform for fellow freelancers. 🙂

You can try your luck there and see if there's a job that's fit for you. I wrote a whole article on how you can get clients on Upwork fast if you're interested!
I wrote a step by step procedure on how to achieve a near-perfect Upwork profile. Plus, I added a do's and don't portion at the end to guide you on what to look out for when you're searching for clients 😉
Related: How To Start Freelancing With No Experience
7. Reduce Shopping Spree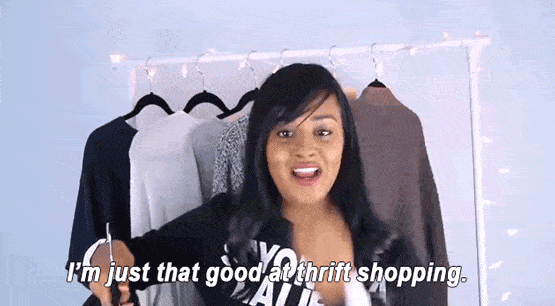 Clear and simple. No more shop 'til you drop.
I'm sorry but that goes for online shopping too girls..don't fall for those shiny bags, new sandals, or new sneakers at the mall..for now.
If I really needed to buy clothes, I would wait for clearance sales because during that time they will have a massive discount on good quality products!
I suggest trying your local thrift stores as well. You'd be surprised by some of their clothes because the quality is good but the price is even better.
Remember, just because you can afford it doesn't mean that you should buy it. 😉
8. Earn From Home
This is another way that I've tested to pump up my savings!
We all have those clothes that we didn't wear for almost 6 months right? What I did was to set up a rule that if I haven't worn something for 3 months, I'll put them aside and sell them online.
You can sell not just clothes but gadgets as well! Whether that's your old laptop, old camera, your TV, or some old furniture, you can sell them online also.
Not only are you decluttering your home from old stuff, but you're earning from them as well.
Check out my 12 Ways To Make Money From Home In 2020 if you run out of ideas!
But my favorite way to earn from home is through BLOGGING!
To be honest it takes time and effort to make money off your blogs. But if you put in the time and research it's very rewarding. I learned how to blog through Wealthy Affiliate.
If you want a sustainable income stream in the long run then I highly suggest checking out this post where I laid out 12 Best Blogging Courses For Beginners (FREE & Paid).
How Committed Are You?
It's nice and all to share my ways on how to live a frugal lifestyle but what really matters is will you be committed to doing these things?
They are 8 proven and tested ways on how to live frugally while at the same time increases your savings. For sure there are other ways in doing so, I'd love to read your ideas in the comment section! 🙂