I partner with some companies (only the good ones!) that I think will be beneficial to my readers. If you purchase through my links, I'll get a small commission at no extra cost to you! To know more please read my disclaimer.
That time when you gotta save more and be a lot more mindful of how you spend your money, you know you have to make some lifestyle changes for this.
It's a real thing you have to do, as painful as it sounds.
Maybe you need to save for that non-existent emergency fund or that vacation you had promised your best friends that you'll be joining at the end of the year – but this all comes down to you saving more moolah and spending a lot less than usual.
You gotta make that money makeover, girl.
But don't lose your hair out just yet, it's not as tough as it sounds.
I'm sharing the different lifestyle changes I've made over the years when I was rather tight with money. I had also perfected my expense tracker track sheet (Read: How To Track Expenses with Spreadsheet) to make sure I'm controlling my money instead of money controlling my awesome life!
I hope you can somehow get inspired by these tips, feel free to adopt some that suit your lifestyle! Or if they don't, go ahead and do the changes that suit YOU. 🙂
10 Lifestyle Changes To Spend Less To Save More
1. Bringing Coffee To Work
I have never been a fan of getting my coffee from the coffee shops. But I do like to get Starbucks maybe once a week when I was at the office.
It's not that I like the coffee better, but sometimes I thought that that would make me look more like an adult – I do have the tendency to be mistaken as a teenage girl due to my height but that's a story for another time. But yes, buying and bringing Starbucks coffee to work made me feel like I was really adulting.
Twisted, but true.
So I gave some thought to what kind of coffee I really like to have in the morning and maybe try finding ways on how I could make it at home before leaving for work.
I landed on lukewarm Americano in the morning. No sugar and just strong enough for me to sustain in the morning. Lukewarm because I don't like hot beverages… And iced Americano in the morning is kinda weird.
So to the internet, I wenttt! Googling on how to make the best Americano – and it's probably the simplest coffee you can make at home.
I bought the coffee beans (from IKEA), grounded them, and have made my own very coffee at home ever since. 🙂
The french press is kinda fancy and takes energy to wash in the morning. So after a while, I just landed on instant coffee (yes, I know. Reserve your judgment!). It's practical enough in the morning and I don't have a lot to wash afterward.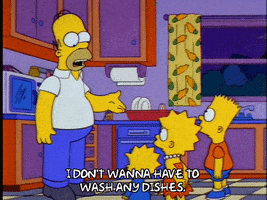 2. Doing Intermittent Fasting
When I first started my corporate job, I gained at least 5 kgs from snacking in the office and eating out a lot. We have a 24/7 cafeteria in the office..so it's hard to hold yourself from going a floor down to check on what's on the menu for the evening tea.
So, I gave intermittent fasting a go and within 6 months, I've lost those 5 kgs I'd gained.
I didn't really watch what I eat per se – probably the reason why it took some time for me to lose those extra kgs. But I do eat only within that 8-hour window.
It's become my go-to way whenever I wanna lose weight or my cute muffin top.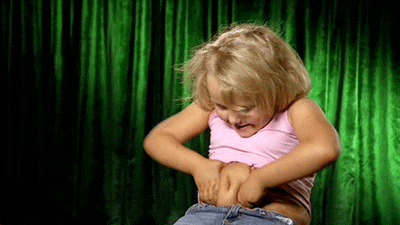 Other than helping me to lose weight, intermittent fasting has actually helped me to simplify what I eat in a day.
I obviously skip breakfast and only have my Americano. I will either have a big lunch or dinner and will go lighter on the other meal.
I, can't, cook.
I'm just terrible at cooking so I order food most of the time. But with intermittent fasting, I realized that I only need to be ordering 1 meal a day, depending on which time of day I'm the hungriest.
So by doing this, it kinda saved me a lot of money too. Not saying that you should be doing this and not eat. But this is just one of the lifestyle changes I've made that got me saved some extra money.
Fun fact, did you know French people have been doing intermittent fasting to keep their weight down all this while as a lifestyle?! Amazing.
3. Sticking To My 10 y/o Car
I've had my car once I graduated from high school. Yes, my parents bought one for me, and yes I was a spoiled child.
My mum accidentally offered my eldest sister to give her a car if she gets straight As in her final exam (equivalent to SAT). My sister is lazy but she's really smart. My mum made a mistake. My sister got straight As, and she got the car.
So when that happened to my sister, it kinda just rippled down to the rest of the siblings..
Anyway, back to my story – the car now is 10 years old and I don't have any intention of getting a new one. I am actually thinking of selling it off (the money, of course, will go back to my parents). Ever since I quit my job and went full time freelancing at home, I just don't see any reason why I need to buy or keep a car.
However; if one day I do have a family and need a bigger car, I'll definitely get a second-hand car.
Inspired by Dave Ramsey, a 2-year-old second-hand car.
But, for now, I don't intend to change my car and whenever I can, I'll take public transportation as it's definitely cheaper than paying for gas & parking.
4. Downsize From Lavish Condo To A Small Room
I used to stay in a lavish condo. The owner made a wonderful job renovating and decorating the house. It was really hard saying goodbye to it.
But I need to face the harsh reality.
Even though I've gotten a really good price for the unit, there was absolutely no reason for me to stay there once my office's relocated and my roommate goes back to France.
I don't wanna be paying the full rent AND be farther away from the office.
So I adulted, and I moved out.
I moved into my friend's place, renting the small room in her apartment. Just by doing this, I had saved more than $1,400 per month!
Plus, I got to play (and live) with my friend's 2 adorable cats named Bob and Percy.
(Guess which one is Bob and which one is Percy)
5. Know What You Love & Hate
This will need some thinking to do on your side but in essence, you gotta know what you really love & hate spending your money on.
This is very personalized as everyone's pattern is different.
For me, I hate spending eating out. I just don't find it to be worth it to spend my money eating at fancy restaurants or cafes just for the "vibe". I prefer to order in and have friends over. It's more comfortable, you can wear your pajamas and the environment is a lot more intimate.
Yes, I'm an introvert (sometimes. Well, most of the time).
But I do love spending on the wellness bit. I spend a lot on crystals just because I love the energy of having crystals around me.
I keep Pyrite Cyrstal everywhere I go in my purse. Yes, I'm that lady.
But I guess, you might not be that crazy crystal lady. So you just need to figure out what you love and hate. This is so that you can cut spending on things that you don't find necessary and splurge on the things that give you a sparkle of happiness. And this is how you live your rich life, as to how Ramit Sethi would say it.
6. Track & Budget
Tracking my expenses is something that I really love to do. I'm not sure whether everyone in the room feels the same (probably not). If you want to know more about how I usually track my expenses, read here.
I like to track my expenses just so I can budget my spendings properly.
It's better when you know where you usually spend your money the most, so you'll be able to give that category a higher monthly/yearly budget.
Budgeting is pretty crucial when you wanna take control of your money.
Even if you just want to settle your bills, debts, put some money into savings and investment accounts without keeping track of whatever left for you to spend on, you are more likely to burn that money quickly before you get to your next pay.
Because there's always something "new" that we wanna buy every month before our next pay and we would think we actually have the money for it – when most times we don't.
I would suggest doing a budgeting exercise for a few months so at least you'd know how much roughly you'll be spending AND needing each month.
If you'd like to get my EXACT budgeting template, you can grab it below! 🙂
[convertkit form=1525648]
7. Online Yoga Membership/ Free YouTube Videos VS Gym Membership
I used to subscribe to a gym when I was in college and a year after I graduated. I realized that I never actually went to the gym 90% of the time.
Except for when I was still in college. I went to a boot camp every week so it was a different setting and a lot more encouraging to go to. Also, it was way cheaper.
After burning my money every month without ever going to the gym after the first 2 months (it's a yearly contract), I learned my lesson never to subscribe to any gym again.
What I do to still keep a consistent workout now is to subscribe to online classes. In this case, I subscribe to Alo Moves, for yoga classes and paid about $100 for the whole year. They were having a promo at that time. They are STILL having the promo, so it's not too late to grab it! The usual membership price is $80/month.
It's still cheaper than becoming a member of a yoga studio here for a month.
I do practice yoga a lot, a few times a week so I think it's something that I don't mind paying for.
But other than yoga, I will definitely turn to YouTube videos. I workout using Chloe Ting's YouTube videos – they are actually very good! You should give it a try.
And…. with that, there's no reason for me to go to the gym anymore.
By doing this, I had saved more than $1,400 a year.
Gym per month: $129
Alo Moves per month: $8.3
The difference in a month: $120.70
The difference in a year: $1,448.40
8. Be That Lady With The Bottle
I had adopted this habit from my sister, of having a bottle with me everywhere I go.
It's not a fancy looking bottle, by the way. Just a normal Tupperware bottle.
I usually bring a 1-liter bottle with me to the office, to lunch, to the mall (I bring a big bag) cause you just never know when you'll get thirsty.
I lost count of the times I've ended up not buying any drinks at the mall when my friends do. I'm also not sure exactly how much I've saved – but by looking at the eco-friendly side of it, I'm kinda proud of myself to drastically reduce buying plastic water bottles.
9. You Don't Need To Spend More Because You Earn More
I'm guilty of this.
I got an 80% salary increment last year and spent 80% more as well. I've learned my lesson well and fast (thankfully) so I still managed to save more than usual when I was still at the job.
Read: How To Switch Jobs To Get Better Pay
I know it's good that you get this pay raise, but it doesn't make it okay for you to spend a lot more just cause you earn more. Really, the old saying goes: it's not about how much you make, it's about how much you save and invest.
The rule of thumb when you have a pay raise is to divide the increment by half. The first half is for you to enjoy and what's left is for you to put into your savings or investment account. Preferably investment once you've got that emergency fund & protection (insurance) sorted out.
10. Spend Only What You Need On Makeup
I personally have stopped buying a lot of makeup.
I found that the industry will never really stop producing new makeup products. So it's up to me on how to really control my wants and only buy things that are necessary. Yes, makeup to me is a necessity because no one is bad enough to deserve looking at my dark circles.
So yes, I still buy makeup products. Sometimes they are on a higher price tag but it's okay because I don't buy or have 3 different foundations for 3 different "occasions". I have 1 foundation for which I will buy a new one once that finishes.
The same goes for concealer, face powder, and so on.
Here's a screenshot of what makeup products I had actually bought last year in 2019.
Total is 589.99 in my currency, convert it to USD, it'll be USD137.21  for the whole year 🙂
I really only buy the things that I need the most. And I had saved a lot of money comparing to those years where I will always wanna buy the new raved products being reviewed by YouTubers.
This goes the same with skincare products. Below is the screenshot for my skincare buys last year.
Total is 822.79, converting to USD: USD191.35 for the whole year!
Remember to ONLY buy the things that you need when you're trying to save more money.
What's Your Lifestyle Change To Spend Less To Save More?
So I've shared my lifestyle changes so now you gotta share yours :p
Have you made any changes in your life for better money management? If not, what's one thing you wanna try changing today?