I partner with some companies (only the good ones!) that I think will be beneficial to my readers. If you purchase through my links, I'll get a small commission at no extra cost to you! To know more please read my disclaimer.
To increase income or reduce expenses is one of the decisions we have to make when we're planning to save more.
But which one is better for us to focus on? This is what I want to discuss with you guys today. Because I remember that I was going back and forth between these two when I wanted to increase my savings.
Just want to let you guys know too, there are no right and wrong answers here because it will greatly depend for each person. What I'll try to achieve here is to explain the advantages and disadvantages of every option available so you can choose what's fit for you.
If you're ready to know the different options and which one is fit for you, then let's get right to the topic 🙂
Increase Income Or Reduce Expenses? What To Focus To Increase Savings
In its most simplest form, the formula to savings is "Savings = Income – Expenses".
Given the equation, you have two variables to work with – income and expenses. First, let's discuss income.
Income is money that you receive regularly from work, business, or investments. Your salary is an income. The profit you make from your business is an income. And the gains you make on your investments are also considered an income. 
Income is the money coming in for you to sustain everyday living. While expenses is the cost of your day to day living, monthly bills, food, clothing, entertainment, and any other things you spend money on.
So for you to increase your savings, which should you focus on? Increase your income or reduce your expenses?
As mentioned earlier, there's no right and wrong answer here. You can do either of them or do both at the same time.
In my personal opinion, if you look at the two variables, you first have more control over your expenses if you'd like to start saving more TODAY.
Because when you look at the income side, if you're an employee you're not the one to dictate how much you should make monthly – it's your employer and clients. But with the expenses, you can say that "I won't be spending more than $500 this month." This shows you have more authority and control over it.
Of course, you can opt to side hustle and have another income stream coming in. But let's say in this scenario that you just have your employment income and normal expenses for you to pay.
So for me, reducing your expenses is what you can focus on now WHILE thinking of how to increase your income. When you go this route, focusing on reducing your expenses first, you'll need to lead a frugal lifestyle.
[convertkit form=1841726]
Living A Frugal Lifestyle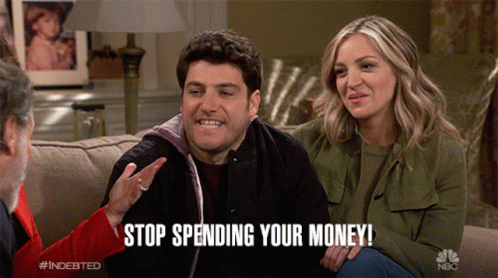 When we see that we can save more if we cut out some expenses, we get excited and start thinking about what expenses we can remove in our lives. But take it from someone who did it, living a frugal lifestyle isn't for everyone.
Not everyone can easily cut down their expenses and downgrade their lifestyle. It looks easy on paper but it's actually quite hard to do. And the truth is – there's always going to be a limit on how much you can reduce.
For starters, here are 15 ways to reduce expenses:
Downgrade to a smaller home 

Eliminate monthly subscriptions

Eat and go out less

Bring your own food to work

Stop impulse shopping

Utilize loyalty programs

Use free entertainment 

Exercise outdoors/indoors

Walk than commute

No more credit cards

Buy used items

Buy in thrift shops (if you need to)

Live on a strict budget

Sell old belongings

Buy only essential things
When you go through the list, it's not exactly the most fun thing to do, right? Check out numbers 2 and 3 for example, these are hard things to implement especially when your entertainment is going out with your friends and watching movies on streaming apps. 
Another example would be number 4, that's difficult to apply especially when cooking isn't your specialty. And lastly, number 15, can you imagine a grocery trip without buying your favorite comfort foods? If you're about the frugal lifestyle you need to stick to your essential grocery list to save more money.
I know first hand that it's difficult to do even though we have more control over this because I've tried this myself. The time I lived a frugal lifestyle was when I realized that my expenses were increasing which was making me save less. And I needed to save more money since I was about to quit my corporate job.
My approach to adapting the lifestyle was NOT incorporating everything at once. I started with smaller adjustments such as buying less food and drinks, exercising indoors rather than going to a gym, deleting shopping apps to avoid temptations, and being less dependent on my credit cards.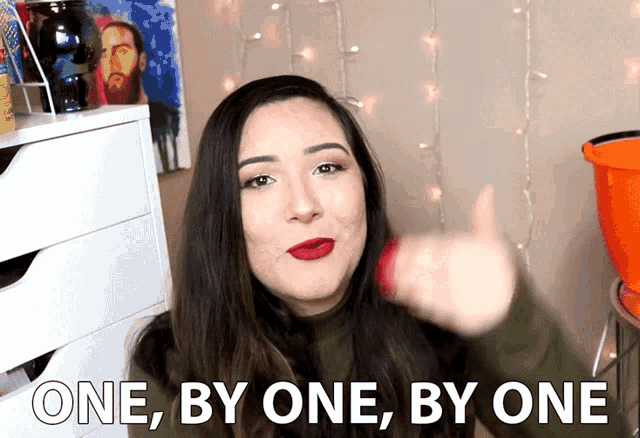 You can do this too. Strategically pick out what are things you can easily incorporate in your life and start from there.
Once you get used to the adjustments, it's time to reduce more things. If there's one tip that I can give you, it's don't rush into the frugal lifestyle. Do it at a more comfortable pace.
Because when you rush a frugal lifestyle, it won't be as effective since you've cut out every "fun" aspect in your life immediately. This will make you dread this transition. But when you slowly transition into it, you give yourself ample time to adjust.
If you've successfully managed to reduce your expenses and live a lifestyle of frugality, it's time to know how you can increase your income.
Increasing Your Income
When it comes to increasing your income, it's a more creative process to do. In this era, you have the opportunity to earn more. When you're on the road to increasing your income, I highly suggest you leverage the internet.
Using the internet is a great advantage financially – you open yourself up to unlimited opportunities. When it comes to the online world, there's no scarcity of work and money-making ideas. 
So to help you get started, here are 15 money-making ideas that you can do online and offline:
Sell products 

Invest money

Sell services

Create an online course

Be an affiliate

Monetize your website

Be an online tutor

Online personal training

Rent out properties

Publish ebooks

Sell your crafts

Start your own brand

Be a delivery rider or driver

Sell your baked foods

Apply to a thousand jobs online
Although the opportunities in making money are unlimited and vast, there's one thing that these ideas require from you which is time.
All of the ideas above require time to make, to sell, and market. But once you've put in the time and done the processes correctly, the monetary reward is worth it.
To me personally, I've done several of the things above. One of the earliest things that I did to increase my income was number 13. Back when I was in college, I was fortunate enough to have a car and spare some free time in university to be an Uber driver.
Back then, Uber was the hottest app in our place. So I jumped right into the hype since they were paying good money back then. It was a lucrative side hustle since I was just a college student with no big expenses.
Now at this current juncture of my life, I'm currently working and earning on number 6 and 5. I've always wanted to start my own blog and it was just this year that I took it seriously. 
With proper guidance and knowledge from Wealthy Affiliate, I'm able to earn money on the side. I earn from my blog through affiliate marketing which serves as a passive income for me.
When it comes to increasing income, the opportunities go way beyond that list. Since today's age allows you to tap into different money making ideas, it also gives you more chances to save money. 
[convertkit form=1841726]
Why You Should Aim To Save More
I feel the need to share this because of what I've read from Statista. They mentioned that nearly 70% of Americans have less than $1,000 saved while 45% have no savings at all.
People are always encouraged to save because it can give you greater financial security. If you have the cash to fall back on, you'll be more confident in tackling opportunities even though there's risk involved. And if something happens unexpectedly, it doesn't quite bother you or gives you anxiety since you know you've saved up money.
By saving money, you can pay for large purchases, reduce financial stress, provide for yourself and someone, and be less dependent on credit cards and loans.
Those are just some of the reasons as to why you should save, I'm pretty sure you also your own financial reasons as well.
Which One Should You Go For?
Now that I've listed down how you can reduce your expenses and increase your income, which one should you go for first? For me, I really like starting and focusing on reducing my expenses first.
But that's ONLY for the start. Now, I'm much more focused to increase my income so that I'll be able to save and invest more.
Obviously, my decision can differ from yours. And the only way to determine which one works for you best is by knowing yourself and your situation.
Whatever decision you come up with, just know that each one requires a bit of sacrifice on your end. But with this sacrifice, you're able to save more money.
If you can spare some time, share with me your other money-making and money-saving ideas and activities 😀