I partner with some companies (only the good ones!) that I think will be beneficial to my readers. If you purchase through my links, I'll get a small commission at no extra cost to you! To know more please read my disclaimer.
When I first started getting more serious about my finances, the first thing I did was to learn how to track my expenses. Until I learn how to track expenses with spreadsheet like a pro.
Just because I would have a bit more clarity and control of where my money goes.
It sets up for everything that I wanna do with my money later.
I started to track expenses with a spreadsheet on a monthly basis and I've realized that I don't usually remember the things that I had spent my money on by the end of the month.
I wasn't doing the envelope tricks cause I'm just not a fan of holding cash, and even if I were to do it, with moving one envelope's money to another, I just couldn't keep up with just how much exactly I had used for each category and for what things exactly.
So instead, I started tracking my expenses daily, and weirdly enough, it has worked out for me until now.
I thought I'd share my thoughts on how I came up with the system and how I usually do it.
But first, I think it's important for us all to learn the importance of tracking where your money goes.
---
Related Posts That You Might Like:
---
Why You Need To Track Your Expenses
I know some people who would just spend their paychecks and only pay their bills at the end of the month when there's sadly not enough balance. Thankfully, that's not the majority of people I know – if you are in this bracket of people, I hate to break it down to you, but you'd need to have an intervention on how you're managing your money…
There are also others who are a lil bit more responsible and would pay their bills once their paychecks come in and just use the leftover money they have on personal things. And hopefully, that had worked out well for them.
However; for someone like me, who is itching to know how did my $100 bill becomes $5 bill in just one day, I kinda need to start tracking how exactly I've been spending my money daily.
Also because, without knowing where your money goes, it's going to be harder for you to start budgeting in the future.
If you'd like to read more on why budgeting is important, you can read this article from TheBalance on 7 reasons why you should budget your money.
So Set A Specific Budget
When you start budgeting, you'd be needing to set aside a specific amount of money in different categories of expenses that you can use every month. If you're not sure of your spending pattern, you might put less budget in a category that you usually spend the most – and when you overspend the category, you'll feel demotivated and give up on it entirely.
I'm saying this cause I've gone through it, boo…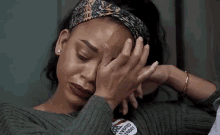 Of course, you can start budgeting without having the trouble of tracking your expenses, but from my experience, tracking your money first will definitely give you a clearer picture of how much to budget in each category.
When I first started tracking my expenses, I realized that I've been spending over $100 per month on bubble teas. The price of bubble tea averages at $9. I had about 10 bubble teas per month, at least twice per week OMG.
Ever since then, my bubble tea budget per month has been set at $40. I still have it once per week. What is a week without bubble tea, am I right?!
So when you know you're overspending in some areas, then you can put rules and shift your spending pattern, that's aligned with your #moneygoals.
How I Prepare My Google Sheet
I've started tracking my money ever since I've started earning money.
I'm just very conscious about where my money goes and so I just started building my own spreadsheet bit by bit. Also because I wasn't aware of all the advanced apps out there before and I kinda have a specific template in my head, that I thought would be easier to be put on a spreadsheet.
Over the years, I've kinda perfected how I'd like my spreadsheet to look like and… *drum roll* I'm going to share it here! (Yay?)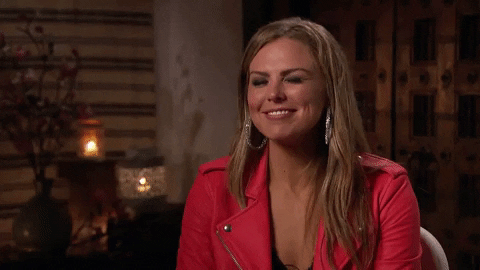 If you'd like to grab the EXACT template I'm going to show you, you can grab it below for FREE 🙂
[convertkit form=1525648]
My method is to create a Google Sheet (personally because I've been a Google fan and I use a lot of Google products including my phone hehe) because it's very easy to be updated on mobile and can be easily accessed anywhere.
I create 1 sheet with multiple tabs in it but everything is basically inter-connected.
Below are the tabs that I have:
Overview
Recurring Payment
Savings Goals
Transportation
Food Out
Office Expenses (optional)
Groceries (optional)
Personal Spending (optional)
1) Overview:
This is where I will put down all of my incomes (I break down my fixed income to other miscellaneous incomes from Cashback or claims), my fixed expenses, my investment accounts, my savings & of course, my guilt-free spending! 🙂
Each column will represent each month and at the end of each column, it will show me whether I would have a positive or a negative balance at the end of the month.
Preferably I would be having 0 so that I know all of the extra money will be put into my savings account.
2) Recurring Payment
This is just to make me aware of all the recurring payments that I might need to remember such as car insurance, road tax, my Grammarly subscription, domain names, Wealthy Affiliate membership, and so on.
It's best to put these payments on a separate tab so that you won't get a shock of your life when the payments are due. I also usually plan these payments a few months ahead before the expenses come.
What I'd also do is to put a mark (X) of the items on the expenses tab, so I'd know exactly when to pay all of those recurring payments.
3) Savings Goals
Savings are pretty much a must, especially your emergency fund. If you have no savings whatsoever right now, make sure your first money goal is to actually save for the rainy days!
With savings, what you wanna do is to write your goals and give each of them a specific goal $$ value and how fast you would like to achieve them; 3/6/9 months? Then divide the $$ value by the number of months. You'll get the amount of money you'd need to be saving every month starting now, to meet your goals!
4) Transportation
I personally created a new tab for this since there are a lot of transportation costs like GIRLLLLL.
Car insurance, car road tax, car maintenance, petrol, tolls, Uber/Grab/Lyft.
I definitely wish that I live in a place where there's no necessity for me to own a car..
5) Food/Dining Out
So I started creating this Food Out category because sometimes you just never know how much you've actually been spending eating out.
Especially if you have fancy friends where fancy Friday dinners every week is a must and drinks every weekend is a routine!
I'll be honest, I'm not a fan of spending too much eating out, so that's why I would like to keep a closer eye on this category as I don't wanna be over budget. If my budget for eating out for the month is getting low and there are friends who invite me out, I will literally tell them that I don't have any budget left to go out.
Your real friends will understand.
Sometimes it does make your friends reluctant to invite you out again (sorry friends) but in order to compromise, I'll usually invite them home for dinner and play board games instead.
6) Office Expense (Optional)
You don't really need to do this tab, but I do it because my last office was located beside a shopping mall. It was so tempting to go out and eat there every day, which is not the most economical thing to do since a lot of restaurants in shopping malls are usually more expensive.
So I just like to keep track of that. As well as to restrain myself from buying a lot of junk food during lunch for snacking!
7) Groceries (Optional)
Okay. I've gone crazy with grocery tracking.
You don't really need to do this, but I like to keep track of every, single, thing I bought. Even salt, or toothpicks.
Because to me, I'd like to have the luxury of knowing when was the last time I bought my toothbrush and when do I need to buy them again. Sometimes, when there are big sales from a shop, I would also create a note just if my future self needs to know how I got that shampoo 50% cheaper than usual..
Also, kinda nice to know that I need to cut off from instant noodles since I could see that I've been religiously buying them every month.
8) Personal Spending (Optional)
I separated the tab into a few subcategories: Random Retails, Makeup, Clothing, Courses, Travels and House Things (because I bought a house. Read my post here if you would like to know how I bought my house at 25)
You honestly don't need to copy everything that I do here cause it CAN be tedious! Create something that works for you and YOUR lifestyle! 🙂
Making Time To Fill Up Your Expenses
So you might be wondering, with all these crazy expenses, how do I actually have the time to fill in my expenses every day?
Before this, I would actually fill the sheet up every time I bought something – which is not the best way to do it, to be honest. Cause you don't actually have all the time in the world to check in to the sheet every time you go out of the shop.
I actually got this idea when I was talking to my ex-colleague about tracking my expenses and he told me that he actually created an alarm clock every night to remind himself to fill up his sheet – and I was MINDBLOWN! ??
Ever since then, I've been setting up alarms at 10.30 pm every night to make sure I take the time to fill up my expenses tracker.
My advice is also not to skip so many days cause trust me, you won't be able to remember all of your expenses after 4 days.
Different Ways of Tracking Expenses That I've Tried
The spreadsheet method is not the first method I've tried when tracking my expenses. I also tried a couple of other methods.
a) Paper: This could work, but sometimes I don't wanna be bringing my papers everywhere I go and travel. I just want something easily accessible like, on my phone.
b) App: I know this has worked with a lot of people BUT it just doesn't stick with me. I've paid for an app before but sometimes I just need to see the bigger picture and not only on the bar or pie chart they give me.
So… the winning method for me isssss spreadsheet! Just because I have much better control of how I want it to look and be like.
Creating Your Own Monthly Expenses Template
The expense tracker should be personalized to each individual. If you like certain methods, just go ahead with it.
It's all about taking the first step to actually start tracking where your money goes and knowing exactly how to make your spending habits better.
So! I've shared MY favorite method. How about you, have you started tracking? Share with me in the comment section! 🙂
P/s: If you find value in my post, please help to share this around, on your social media, or even email it to someone. So more people will be empowered to manage their money better – and for me to know others are liking what I'm writing 🙂