I partner with some companies (only the good ones!) that I think will be beneficial to my readers. If you purchase through my links, I'll get a small commission at no extra cost to you! To know more please read my disclaimer.
Yes, in 2019, I switched my jobs and got an 80% salary increment.
Even I couldn't believe how much I've jumped in terms of my salary. I don't think I've ever imagined getting that much of an increment when I was still in my 20s (I was 26 at that time).
I went from earning almost $48,000 to $85,200 annually!
When I told my boss that I'm going to leave my job (he was very supportive of my growth until now) he actually asked me how much was I offered for another job so that he could see whether he will be able to counteroffer with a better compensation package – he couldn't.
I told him that it's not his fault, I will still cherish my time being in the team, and if he ever needs another team member in his next move, he can still hit me up! (though I'm not too sure whether I'm looking forward to going back to normal employment).
Speaking of bosses, I wouldn't encourage you to do this out of spite to your boss, etc (I know some of us got unlucky with the kind of boss we ended up with) because you never want to burn bridges with future potential connections – unless they're perverts and inhumane.
So anyway, in this post, I'm gonna share the exact blueprint I took to get that salary increment I deserve! (& YOU too!)
Related: When & How To Quit Your 9 to 5
How To Switch Jobs To Get Better Pay
1. Do Some Research
First thing first is to do your due diligence, your research.
I spent a lot of time on this and there's a reason why you should too. This will get you ready and prepared when you walk into that interview and negotiate with your potential employers.
First is to find out the average salary in your industry, for your position. You can go to Glassdoor and find out from there – it helped me a lot! You can also try to explore LinkedIn Salary.
But don't stop there. Go to different job posts and also find out what are the other employers offering to candidates for your position – though this can give you a good gauge, I'd prefer to actually refer back to Glassdoor. But it's a good exercise you shouldn't skip.
Next is to connect with ex-colleagues who are in the same industry but have moved on to another job or company. You want to connect with them because they have been in your shoes and gone to those interviews.
I actually called up two of my ex-colleagues for this and asked for their advice. Both gave me very good advice that I'll forever keep for future use.
Even though there's an average industry salary, you should always see it in the eyes of

supply and demand

. 

I'm working in media. And in media, there are basically 2 parties involved – clients and agencies. Clients usually pay pennies to employees but with good work-life balance while agencies pay a lot more but there's absolutely no work-life balance. There's a low supply of candidates who would like to explore working on the agency side, therefore the demand between agencies is high and they are willing to offer a high compensation package to the eligible candidates.
Negotiate your perks as though they are in cash form.

My first employer gave perks as Google and Facebook do. We had a LOT. But our salary wasn't that competitive. So in order for us to negotiate better, we calculate our employee perks as though they are in cash form (I'll explain more below).
2. Be Open To Opportunities
While you are doing your research, make yourself available for recruiters to approach you.
One of my favorite ways is to set up your LinkedIn profile like your life depends on it. Take some time to really finish up your profile & make it to WOW recruiters and future employers.
Here are the musts for you to set up your LinkedIn profile professionally:-
Profile photo – take a professional headshot. You can take a good one in 5 minutes using your phone in the morning with good lighting, there's simply no excuse.
Cover photo – not as important, but if you have a great one, people will notice 🙂 Be that someone whom people notice 🙂
Put your full name – unless you have a personal brand, try to stick to your real, full name.
Headline – fill in exactly what you do. Try to think like a recruiter – what would they search for, if they are looking for someone who has your skills?
Contact info – you can ignore the phone number (tend to get creeps calling you) but put your email address. Some recruiters prefer to email you straight instead.
Summary – honestly, please spend some time to fill this in properly. I took one whole night writing it and I couldn't be happier with the results. You can be as simple and concise or you can put a lil background story about yourself.
Work experience – fill, in, everything, that's relevant. I don't put about that time when I was freelancing as a makeup artist but I put my internship and any part-time jobs or projects that showcase my relevant skills.
Education – fill them in, this is a no brainer.
Skills – try to focus on 5.
Recommendations – try to create some barter system with your ex-colleagues for this 🙂
Fill up your LinkedIn profile like you care. Cause you need to care, this is where recruiters go to find candidates.
Once you've set up your LinkedIn profile properly, now it's time to let people know that you're looking for opportunities.
3. Research, Practice Your Interview & Negotiation Skills
Before you get poached by a recruiter, make sure you are ready to have a conversation with them – how to give a quick overview of yourself and how to negotiate with them, even before your interview sessions.
I started by researching from the good ol YouTube. There are a lot of videos from coaches giving advice on how to structure your answers for interview purposes.
I mostly watched videos from Ramit Sethi – and I really encouraged you to give his videos a watch too.
But other than online research, again, ask your ex-colleagues or someone you know who's in the industry and have experience going through interviews – best if you know someone from HR too.
I'd like to know what kind of questions these hiring managers will ask. Will they give me a case study to solve there and then or will they give me homework or there will only be one interview. Try asking someone who's really from your industry as these questions won't go very far off from each other.
Then, take the time to think through the best way for you to handle and answers all the possible questions. Don't be a robot and go all rigid but practice saying your answers out loud and perhaps ask your friends or family members to have a lil role play. It never hurts to practice with someone.
So, as I've mentioned before, I used the perks-turn-to-cash tactic for my salary negotiation.
Some of the perks that I've gotten from the old job were:
Daily $10 meal voucher = $3,650 annually.
16 free flights annually (I worked in an airline).

I checked the average cost per flight – it was about $450 at that time and multiple it by 16 = $7,200 annually.
Total: $10,850
So I actually made it clear that my "salary" range was $58,850 or about $4,900 at that time. I asked for a 30% increment, about $6,400.
The good news was that, I had multiple offers on the table, so I played ball 😉
I prepared this because it's a norm here that recruiters ask how much candidates are currently making. I know that in some states, it's illegal for employers to ask this question to candidates. So just do a lil digging and whether this is true to you. If yes, then perhaps tweak a lil for your salary negotiation.
This is just for me to tell employers how much I was making.
But what if the recruiters ask how much am I looking for in an offer?
Here's the thing. There are only 2 ways you can handle this.
Give the EXACT amount that you want. Don't give a range or a low number – you'll regret it.
Tell them that you will consider the best offer that they think you're worth. This will get them on the edge of their seats a lil.
In my opinion, if you are a good, valuable candidate, by using number 2, it's easier to negotiate once they give you their offer.
I took route #2 by the way.
4. Get Offers On The Table
So here's the thing. You might not be getting offers straight away but it's okay, don't get discouraged.
It's totally normal. You just have to keep on looking for more jobs and going to more interviews. You will become better at each interview you go to. You can also think of them as a way to get better at selling yourself, you will know exactly what to answer to interview questions and be more comfortable as you go along.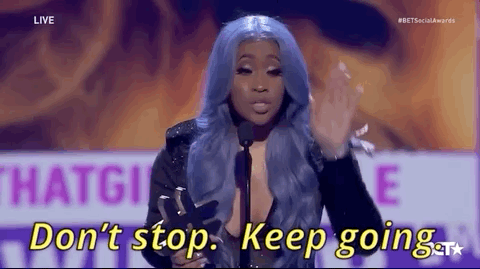 Now, once you get an offer, try to collect a couple more.
Because once you get a few of them in your hands, you have the upper hand.
Before I landed on my 2nd job, I had 3 offers on the table. What I did was to see which company that I actually feel a connection to and wanna work with.
If your preferred company doesn't offer the salary you want, you can tell them that you do have a couple of other offers on the table and they are currently offering at the range of $XX,XXX.
Tell them that you'd love to be a part of their company and can see yourself being a part of the team. And then ask whether you guys can work something together to get closer to your preferred salary/compensation package.
If they are not budging, try to also request other perks like your annual leave, insurance, retirement plan, and many more. Depending on your priorities.
If you are a good candidate, those companies will listen.
Also, PLOT TWIST:-
Your current company might also counter offer. So do sit down with your boss and see whether you guys could also work on a revised compensation package for you.
It's a good thing if you like your current company 🙂 And this is also one way to "ask" for a pay raise.
Related: How To Start Freelancing With No Experience In 2020
How To Switch Jobs If You're New?
I actually don't condone switching jobs regularly but I actually did get to a job for less than a year.. so who am I to judge, ay.
I would suggest researching the market and your industry. Is this a normal practice? For example in the media industry, it's pretty normal for someone to jump to another company after a year. So if it's something pretty normal, then yes take your chances.
Also, instead of switching jobs if you're still new, how about learning how to ask for a pay raise? I'll do another post for this too.

Your To-Do List Now Is To Just Start
This is my exact blueprint on how I managed to get that 80% salary jump.
It's not that hard, you just gotta do your homework. You need to work to get the pay you deserve okay. Remember that.
If you're planning to switch jobs soon, what's your current game plan?