I partner with some companies (only the good ones!) that I think will be beneficial to my readers. If you purchase through my links, I'll get a small commission at no extra cost to you! To know more please read my disclaimer.
Impulse buying gives us instant gratification but regret after a few weeks.
I remember like it was yesterday…after my grocery shopping, I decided to walk around the mall just to "look around". Until I saw this cute dress on a mannequin. I got in the store and I tried it and it looked nice! Without putting more thought into it, I bought that dress with a credit card. 
And trying to justify my purchase in my head as I walked back to the car….
Sounds familiar? It happens to the best of us.
I was happy for a few days until I realized I got tons of unworn dresses in my closet! 
And it got me thinking..how come I didn't even think twice when I was buying the dress?
Which led me to another realization that I had a bad spending habit of acting on impulse.
The number of dresses with price tags still intact that I own is ridiculous, to say the least. So a couple of years ago, I've tried to implement a few habits to stop my impulse purchase habit, and here are my top 7.
And the ways listed here have helped me greatly!  If you're like me and you also need to change that impulse buying habit, then this one's for you, sis! 🙂
---
Related Posts You Might Like:
---
7 Proven (& Easy) Ways On How To Stop Impulse Buying
1. Have A Budget
Having a budget will make you buy only the important things when you're in a grocery or shopping mall. 
There's a reason why if you want to keep your finances straight, having a budget is always a recommendation!
Listing down everything that I need to buy and having a budget for it greatly helped me, especially with my groceries! 
The advantage of having a budget list will make you know beforehand what you'll buy from the stores. It will prevent you from adding unnecessary items in the cart. 
But the greatest challenge with having a list is to follow it. Sure you can bring your list to the mall but if you're not going to follow it, then what's the point of having one?
Make a budget list and trust it! And soon you won't have those impulse buying tendencies anymore.
2. Bring Enough Cash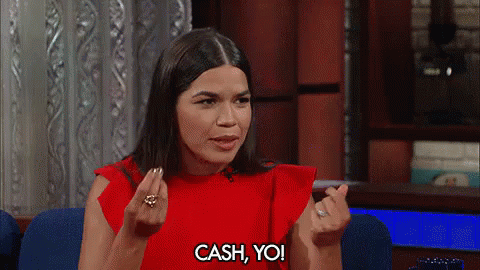 One hack that you can do is to only bring enough cash in the grocery. This will force you to fit everything on the dollars that you brought.
I did this as a way for me to save money when doing my groceries. How did I determine the amount to bring?
Well, you can start by looking at your last month's grocery receipts. If there's a lot of items that are untouched and unfinished, then you might have overspent last month's grocery. But if most of your items are already finished, then your budget was just exact.
So with this, you can now determine the amount that you can bring just by looking at last month's grocery receipt and checking your inventory!
If you're going to shop in the mall, bringing only a certain amount of cash can help you as well. It will give you the best of both worlds – you get to shop and you get to save some money while shopping!
Related: How To Not Spend Money – 20 Ways To Save For The Future
3. Leave The Credit Card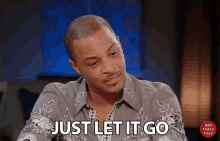 Just leave the credit card at home if you can.
If you really want to change your impulse buying habit, then leaving it is a MUST.
How many times were you so comfortable buying something, just because you had a credit card with you? Too many times, right? Even though we're aiming for a cashless economy, the big question is would consumers be able to control their credit card spending?
Whenever I buy something using a credit card, I tend to buy a lot more things than paying with cash. I realized this spending habit when I looked at my previous receipts! 
At this point, you should know that you can learn more about your spending habits just by looking at receipts…So keep them!
So I searched for the relationship between shopping with a credit card vs shopping with cash. And it turns out, there's an actual study for this!
In an article done by Psychology Today wherein they cited the study, they wrote that the more transparent the payment is (using cash), the higher the pain of paying. The less transparent payment (using credit card), gives out a lesser pain of paying.
That conclusion alone may be the answer as to why we tend to spend more and buy on impulse when using a credit card!
4. Give It A Few Days
Before buying something out of your budget, try giving it some thought first. Give it a few days or a week.
Whenever I purchase something big now, I would wait for a few days to really think about it. At times, a MONTH to think it over.
I would assess whether how I can use it and for how long. 
Doing this will control any impulse buying. Since we're trying to fight the instant gratification feeling, why don't we try its counterpart, delayed gratification?
Delayed gratification helped me appreciate the item even more! Whether that's an appliance or clothing, giving a few days to think it over will make you think more rationally.
5. Avoid All Temptations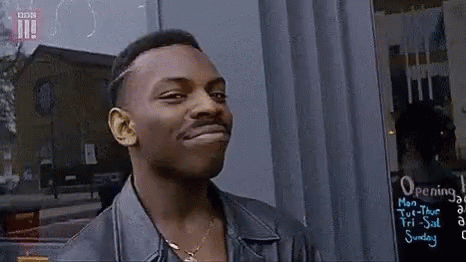 If you're a serial impulse buyer like me, then a good idea would be DELETING those shopping applications. 
YOU WILL THANK ME.
What I found out is that, when I got bored, I usually go to my shopping apps! I would scroll for 30 minutes and just find myself on the checkout page! OR they simply ping for every sale they have – which happens a few times a day!
So what I did was a simple solution – I deleted the shopping apps. Since I can't access it, I won't be able to buy something, right? Easy peasy!?
And the same goes for your bookmarked shopping sites girl! Forget about them for now.
With the wonders of the internet and technology, people can shop even just by lying on bed which is scary if they don't have any control over their spending habits.
6. Spend Money On Other Things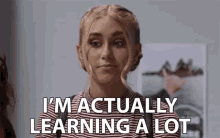 This one is really underrated. Some people think that spending on materialistic things is the only way to go. But they're just wrong.
You can spend your money on things that give you value. Like spending on online courses that makes you learn a new skill! 
Learning a new skill is very beneficial. Especially if you dedicate time and effort, you can monetize that skill or make a business out of it!
When I began working in the corporate world, I spent 50% of my salary on clothes, foods, and drinks! Until I realized that if I wanted to escape the 9-5 race, I needed to save up money and invest in things that would help me in the future!
So I did just that! 
When I was working, I had a mindset that I would eventually leave this job. So I saved up for a year and invested in what I would do after my corporate job – and that's to make a living off my blogs!
I researched on how to make money on blogs and found my favorite one! 
I suggest that you think about this too when you're about to buy something. Think about whether you should invest or spend that money on another bag…
This greatly helped me and I know it would help you too! 
7. Remember Your Whys And Goals
Having a constant reminder of our financial goals will help us stick to our budget list and not be tempted to impulse buy.
Our financial goals can be being debt-free, or reaching a few thousand dollars by the end of the year. Whatever it is, remember them when you're buying a big purchase. Ask yourself would this purchase help me reach my goal? Is it that important?
When I was splurging every time I got my salary, it came to a point that it got me to think:
How would these things help me reach my financial goal?
So when I was hit by reality, I gradually changed my spending habits. I started monitoring my spending on foods, to my groceries, to night outs with girlfriends,  and eventually I deleted my shopping apps!
And a few weeks after those changes, my interest shifted from bargain hunting clothes to different ways on how I can save money, make money, and how I can improve my finances.
If you are trying to get your finances in order, here are a few resources that you'll love:
Experience Is The Best Teacher
When I was making lil bit of money as an Uber driver, I started shopping on things that I didn't need. And when I checked my bank account, my savings didn't even grow. All that hard work from driving just went to material things. Nothing bad about that but it's always nice to pay yourself first!
But that experience taught me well. It made me realize that if I wanted to reach my financial goals, I needed to be more mindful of my spending habits.
And the very first thing that I did before I saw my bank account grow, was number 1 on this list. I've written that at the very top because it can be a good starting point for you as well.
So with that, which one are you going to try out first? I'd love to read your comments below 🙂