I partner with some companies (only the good ones!) that I think will be beneficial to my readers. If you purchase through my links, I'll get a small commission at no extra cost to you! To know more please read my disclaimer.
Freelancing – a career that a group of people is dreaming of, OR something that a lot of people don't care about enough. There's no right or wrong here. But today I do want to share with you guys how to start freelancing with no experience, especially this year just to make sure you always have a backup plan when things go awful.
I wrote in my previous post on how to get client fast on Upwork and one of the comments I've gotten actually asked me how one should go about freelancing if they know nothing about it. And they are not really sure what kind of skills they can offer to potential clients.
Well, I'm dedicating my day today to write specifically on this topic – I really hope that someone out there can get some good tips out of this and apply it to be a successful freelancer.
First off, before we start, let me just give you a brief explanation of what exactly separates freelancers and normal working people that have 9-5 jobs.
Freelancers vs 9-5
Well, freelancers for instance don't work on 9-5. They create their own "9-5", a schedule that they have power on changing however they like. This could be a good thing if you're someone who craves freedom (like me) but it could turn disastrous as you don't really have a specific routine and discipline to get up every day and do the work.
I would say that it takes a bit of time getting used to creating your own schedule when you first started but definitely something trainable.
The second thing is that freelancers can write their own salary narratives. The more hardworking they are on getting clients and upscaling their services, the faster or the better they are at negotiating a higher rate.
You might start charging low (as like any other job) but your rate increment can be as fast as after 2 months freelancing (instead of 2 years in the normal 9-5). And there's no exact rate scale that you should abide. As long as it makes sense with your experience and work quality.
The third part (which is my favorite part) is the fact that online-based freelancers are basically location independent. No client of mine has actually ever questioned where I'm working at. I could be at my place, my parent's house, a coffee shop, or at the beach in Bali. As long as you are able to produce your work by the deadline & work within the client's timezone (if necessary), you can basically be located anywhere. ANYWHERE.
Right, that was a long introduction. Let's get to the nitty-gritty bit.
How To Start Freelancing With No Experience
Understanding Your Current Situation
First thing to do when you wanna be involved or change your job to freelancing is to really analyze your current situation.
This will vary from one person to another.
I, for example, went full time freelancing from my 9-5 job. I had prior freelancing experience (not the same as now, helping small businesses with Facebook ads) but I didn't really have a solid freelancing background. What I did was preparing and focusing on leaving my 9-5 job first – because to me, that was my number one priority.
You can read here on when and how to leave your 9-5, based on my real-life experience.
Your story may be different, depending on where you are right now. Whether you're still in college, fresh graduate or in your 9-5.
If you're still in college, you need to understand and create a game plan on how you can start freelancing. I personally believe college is the best and easiest way to start freelancing and it can shape up your future even better. But again, creating a game plan is crucial – whether you will be doing your freelance work after class or only on summer holidays, who you will be servicing and so on.
This goes the same for people who had just graduated or in your 9-5.
Is Freelancing Easy?
Knowing that my blog is more towards the millennials out there, most of you guys are perhaps in your 9-5. Freelancing while still holding your 9-5 is NOT the easiest job. You have very little window to start, finding clients, and doing the work. Therefore, I'd highly recommend putting things down on paper, how much hours exactly can you dedicate for your freelance business, on top of your fixed 9-5.
It's a business. There's gonna be some sacrifices to be done. But if this is your dream career path, it's something that you gotta do.
No matter how small or how slow, the important thing is to just start. Even if you just start planning. Eventually, you need to work on the plan. But for now, if you have nothing, just start to plan your next moves.
What Will You Be Offering?
Another thing that someone had asked me before was what skill they should be offering when freelancing.
I wish I can give you an answer to this, but unfortunately, I don't own nor know how to work a crystal ball.
You need to recognize your skills. What skills do you have, even if it's interpersonal?
Let's say you're an organization freak – you love organizing things and making sure all things are in order. You could potentially become a Virtual Assistant whereby you help businesses (usually small or medium size) to organize their work and become their online business manager.
Before I started my job as a digital marketer, I did freelance as a Virtual Assistant, helping a company to collect local data. I didn't know how to do it but I just learn along the way. The client will specify exactly what they'll be needing your help with too. But the point here is that you don't need to have 5 years of experience in anything to do something.
You can just start now, using whatever you have and treat it as your stepping stone to having more opportunities and experience.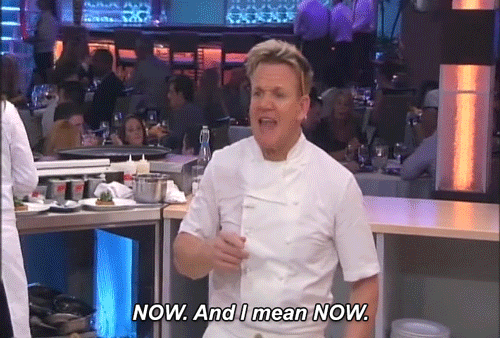 Online vs Offline Freelancers
I would give a list of online-based services that you can offer like website building, social media manager, graphic designer, and so on, but freelancing isn't meant that you only need to have online-based businesses.
For example, if you are an interior designer, you might not be in the range of people who can take their freelancing services online as you'd be needing to do site visits and so on.
Even though you need to be focusing locally, that doesn't necessarily mean your business plan should be different than someone who's running their freelancing business online.
Another thing that's important right now apart of knowing what skills you wanna be offering, you might wanna think of your ideal clients. This can also give you somehow a hint on what skills you can offer.
If I were to focus on working with business coaches, I can think of different things that I can help with their business like Virtual Assistant, Social Media Manager, Web Developer, or Facebook Ads Specialist.
It's just one way that can potentially give you a bit more clarity on your business.
Taking Baby Steps
Before you jump straight into freelancing, I would recommend researching on other freelance tips, especially in your niche. It'll give you more ideas on how to run it as well as knowing roughly how much you would wanna charge clients for your service.
Do as much research possible. BUT, don't go till analysis paralysis – whereby you have too much info that you ended up not doing anything cause you don't know how to start.
Research, put the tips down, find a resource from your industry on exactly how to start and try to follow them.
After having enough (not all) knowledge on your freelancing industry, it's time to build some kind of profile.
Website Or Not To Website?
You don't need a fancy website to start.
Even though it'll look good, it doesn't mean that you'll only succeed with a website. You can start with having a Facebook page and that's totally fine. There's also a way for you to buy a domain and redirect it to your Facebook page – if this is something you'd wanna do because you wanna have a specific website domain on your business card, you can do it.
Business card, by the way, is NOT important. I made a mistake of printing hundreds of them and haven't used them much as I then started focusing on online businesses and connect with clients 100% online.. so know your market and see whether you actually need a business card or not.
The third thing you can and should do is to literally tell everyone you know about this small venture of yours. Don't listen to any negative remarks that some people might give or think of comments that they will say about your business.
Most of them who say something are just jealous. Just start telling people because some people WILL help to refer you to the people they may know. And this could be huge to you scoring your first client!
When I started doing this, you have no idea how many leads and potential clients I get (one of them is still my client now) from just doing this. So don't forget to take advantage of this free marketing!
Finding Your First Client
Finding your first client can be tricky. I'm not going to lie.
Some can find their client as soon as they open for business while others struggle a little. As long as you keep on continuing your search and market yourself, you WILL get your first client.
Here are some of my top tips on find your first client:-
Telling literally everyone

I've mentioned this but don't underestimate the power of this. You might just wanna blast on a few Whatsapp groups and your social media accounts. Let your connection bring leads to you!
Scout locally

Even if you wanna have an online-based service, it doesn't mean you can't start with a local client. If your ideal client is a brick and mortar business owner, you can go out and reach out to owners of boutiques, cafes, salons etc and tell them about your business. Get to know them a little before starting to sell your services.
Facebook Groups

Find Facebook groups that your clients might hang out at and join those groups. Give some tips in regard to your skills and answer any question that you might give value to. Be active and let people notice you. It takes some time but once you've built a rapport there, they are more likely to find you when they need your services.
Find job opportunities within Facebook groups of business owners. You can find groups that have the words "boss" or "entrepreneurs" there and they are more likely to be filled with a lot of business owners – your potential clients!
How To Price Your Services As A Beginner
Now, one of the most frequently asked questions EVER.
There is absolutely no right or wrong here. This might not be the answer you're looking for but it's just the truth, and this is where you gotta be a bit more creative on pricing your services.
But, I'll share how I get started and charged my freelance rate.
1.First is to calculate my hourly rate in my 9-5. 
I don't only count the 8 hours that I work in my job, but also the hours that I take to get ready, drive back and forth to office and all the OT that I always do. On average, I spent about 12 hours a day for my last 9-5. I started to get ready by 7.30 am in the morning and will come home at about 8 pm. Give or take 12 hours.
This is how you should calculate your rate too.
2. Add the incremental hourly rate you'd like to have when you start freelancing.
OR you could also start with your hourly rate from your 9-5.
Some other ways you can do:-
To really know the lowest rate you can think of and add a few more dollars.
Calculate it backward.

Meaning that you need to know your monthly income goals and how many hours can you put aside to work on your freelance project. Dividing your income goals by the hours and you'll get your hourly rate.
However it is you wanna rate your service, in the beginning, is up to you.
The most important part is to how to grow from there!
You don't wanna be stuck at a low rate, so for your next couple of clients, don't be shy to even double your rate, especially now that you have a portfolio and testimonials. Given that you're doing a great job.
If you ask me whether you should be offering your job for free, I would say no.
Don't undervalue your skills. Value your time and effort. There will be people out there who can pay for your service! Trust that.
There are only 2 reasons, in my opinion, you can give your service for free:-
Barter service system.

Say you want to get your website up and running, you can work with a website developer whereby they will sort out your website and you'll do their social media for a month. Make sure you craft a contract for this!
For non-profit organizations, granted that they can refer you to others.

It'll make you feel good knowing that you're doing something for a cause. But do tell them upfront that you'll give your service for free for [how long] in exchange for a referral.
Other than that, don't give in!
Slow Is Smooth, Smooth Is Fast
My coach actually taught me this quote and I really believe in it.
Most times, we want something to grow fast and now. It's not a surprise looking at how fast-paced our lives are. BUT, do know that good business that can last, needs proper time to be built. 
I don't want you to get overwhelmed and give up halfway. It's okay to start slow and only see that they are growing exponentially a year later.
Take things slowly but in order. Never give up and stop halfway. You'll never know how close you are to making your business explodes!
Growing Your Freelance Business
Now that you've started freelancing, there's an organic way that you'll be growing your business.
That is to have constant referrals. 
And in order for you to get this, you need to deliver on time with quality results. When a client is happy with your work, they will have no problem on referring you to someone they know. Heck, even if I find a good beauty YouTuber, I'll definitely recommend that channel to my friends.
Also, don't be shy to ask referrals from your clients. You can just send an email saying that it's been nice working with them and you'd totally appreciate it if they can introduce someone else whom they know would also be needing your services.
The worst thing they could say is no.
Another thing that you need to keep in mind is that, when your freelancing income is growing, don't forget to invest back on your business. Think big. Think of how else you can invest your money on your business.
Let's say you're an interior designer. With the income that you get, you could hire someone to create a website and a blog for your business. You could hire someone to man your social media accounts and find more potential clients.
INVEST, BACK, TO, YOUR, BUSINESS.
This is how you grow and scale.
Successful Mindset
Before you embark on your freelancing journey, I wanna share a few things that you need to remember. Like all the time.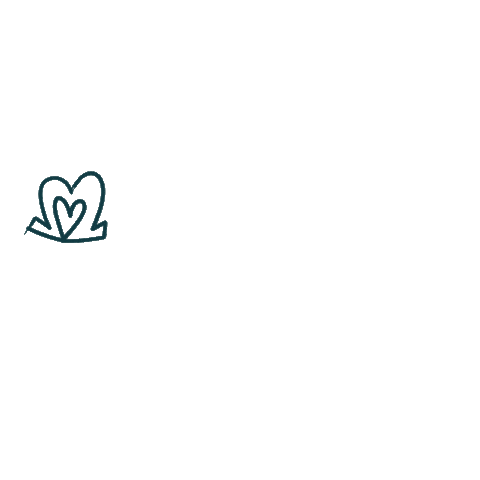 Stop having shiny object syndrome

It will make you give up more often cause you always wanna find a new way. Stick to one and really work towards it!
Focus on the value and not the money

When you focus on the value that you can give to your clients, your clients will see that and will have no problem referring you to someone they know
Now is better than ever to start

Start to walk the talk. Start taking action.
Focus on the big goal

Instead of only knowing what you wanna do now (like getting out of your 9-5), think about how you wanna be earning your income in the next 5 years. Think about the life you wanna lead. Think of the bigger picture. This will drive you to start acting now.
Having structure and discipline are key to freelancing

There's no one to monitor you. You need to monitor yourself. You need to make sure you're disciplined enough to produce quality results and deliver projects on time or even earlier!
There's always a way

No matter what rut you are in right now, know that there's always a solution. Brainstorm your problem with someone and you'll be surprised at how productive you can be at producing your own solutions.
Just Start Now
I hope you get to take away a few things from this post. I don't think there should be any big challenges that can hinder you from freelancing. It's all in your mind and what you tell yourself.
If this is something you wanna do but haven't taken any action, what's stopping you?