I partner with some companies (only the good ones!) that I think will be beneficial to my readers. If you purchase through my links, I'll get a small commission at no extra cost to you! To know more please read my disclaimer.
Almost everything on the internet right now can be monetized and be a source of extra income. In this post, I wanna share my top favorite way to do so – how to start a blog for free and make money!
Honestly, blogs, social media platforms, websites – all of these things can now generate money for you.
But you first need to know the steps on how to do it!
In my 10+ years of experience in blogging, it was just in recent years that I've started monetizing it. All I can say is that it's a great source of income – I do what I love, I talk about what I love and I'm paid to do so!
Plus, blogging can be done as a side hustle while you focus on your day job! It's a lucrative side hustle but it does demand time and effort from you.
However, don't let that deter you from starting cause I've started monetizing my blogs even with a 9-5. I just dedicated a few hours of my day working on my blogs and I believe that's possible for everyone out there 🙂
Also, the best part about monetizing your blog is the fact that your income will be PASSIVE!
If you're ready to start your blog and monetize it, then let's dive into the topic!
7 (Easy) Steps On How To Start A Blog For Free And Make Money

1. Pick A Niche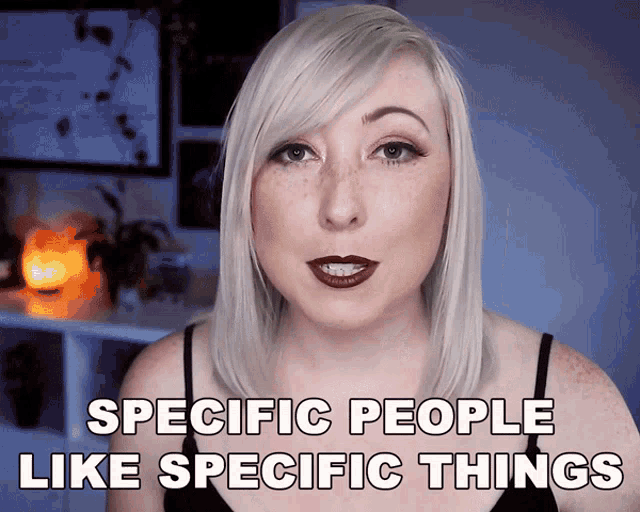 Picking a niche basically, means what will your blog be about? Are you into finance? Self-help? Fashion? Sports? Comedy? Technology?
A niche is a general topic on what you'll be talking about in your blog. It's like a genre when it comes to music or movies. 
For example, this blog That Millennial Girl. It generally talks about how millennials can manage their finance but it also dabbles in career development and self-help.
This means that whatever your niche is, you don't have to be stuck in a box and write just about that topic. You can expand to other complementary niches as well! There's no standard rule when it comes to this!
I've seen blogs that talk about just anything under the sun. Some blogs cover an array of topics!
But the ones that I see who rank in Google search are the blogs who have a specific niche that they talk about but also have complimentary topics as well, much like this blog.
Plus, if you noticed the top websites on a Google search regarding a certain niche, their blog names and domain represent what they're blog is about. Which we'll talk more about in the next step!?

2. Pick A Name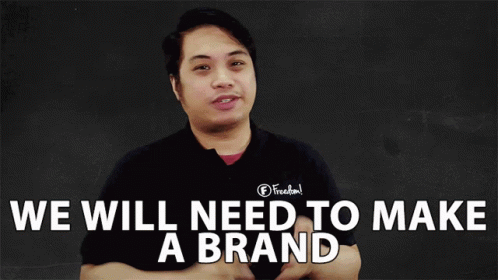 There's no rule about picking a name but a general guideline would be to pick a name that reflects what you talk about in your blog.
Take these websites for example:
Niche: Personal Finance
Niche: Career Development 
Niche: Self Help
These are the top websites that pop out in Google when you search for those niches. As you can see, their blog names usually reflect the topic that they're talking about. 
They do so because it's much easier for website visitors to remember their blog!
There are two scenarios in this process: It's either you'll have a lot of names to choose from or you'll end up with an empty list.
If you don't have any idea what to call your blog, check out the other websites in your niche to get some inspiration! 
Don't totally copy their name but just grab ideas on how you can combine words to create your own unique blog name.
Although a blog name is important, it's not everything. There are more things that you should give value to when you aim to monetize your blog! So don't get stuck up on this process!
3. Set Up Your Blog Online
There are free blogging platforms that you can use. Websites like Medium, Tumblr, and Blogger are free platforms but you won't have much flexibility.
If you're serious about blogging, you want to have your own website wherein you can customize everything to your liking! 
It's like having your own online real estate 🙂
A free platform has its limitations and makes you abide by their rules. Going for a self-hosted platform instead means you have more room to work with and you also get to customize your domain name!
With a free platform, your domain would look like this: MakeMoneyToday.wordpress.com or MakeMoneyToday.blogspot.com
When you use a self-hosted platform, you can change your domain to MakeMoneyToday.com – looks more credible, right?
Going with Wealthy Affiliate
To me personally, I use Wealthy Affiliate! I really believe that their service is one of the best out there!
When you're still starting, you're bound to make mistakes. That's why Wealthy Affiliate backs everything up every day. If you ever mess things up, you know that they can get your website back!
The people behind Wealthy Affiliate are specialists. They know how rampant scams and hacking is in today's online world.  With them being pros in WordPress, they can secure our websites and prevent hacks even before it happens!
Plus, Wealthy Affiliate isn't shy about the fact that they're one of the cheapest web hosts out there. You know why? Because they give out the best service for that amount! Just look at the comparisons below:
And that's just half of it! Check out the full comparison here!
If you're a starting blogger, your mind will be filled with questions about your site on how to do this and that. Just like me when I started.
I had little to no knowledge of building a website but believe me, the guys from Wealthy Affiliate have helped me along the way.
They hands-down have the best customer support out there! Every question I threw at them was answered quickly and came with solutions already!?
Other Hosting Companies
But don't let me be the one who'll stop you from trying other hosting companies. If you've searched about starting a blog, I'm sure you've read about Bluehost.
It's one of the cheapest out there but it's only good if you're starting out. What happens if you get more website visitors? More readers?
As you get more people to go into your site, it demands more from your host. And as I've read from other reviews, Bluehost tends to crash sometimes.
In my 2 years of being with Wealthy Affiliate, I have never experienced my website crashing!
N E V E R.
Another recommendation you've probably read would be SiteGround. Most ex-users of Bluehost are now with that hosting company. I'm laying the famous hosts so you have the benefit of choosing!
But I always recommend Wealthy Affiliate. I'll be discussing more WA's perks and benefits later but I really suggest that you read my full review of them here first.
4. Design Your Blog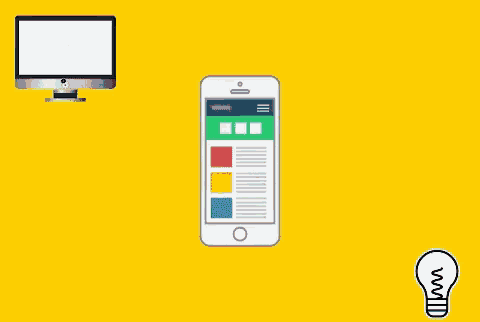 This is where the fun part begins! It's easy to be excited when it comes to designing your website. It's like decorating your room but this time it's online ?
In this step, you need to temper that excitement. Too much excitement might cause you to overdo your website making it look crowded and "noisy". But if that's what you like, sure, go for it! 
To others, they like a blog that's simple to navigate and soothing for the eyes. They always put themselves in the position of the readers.
According to Astra, there are 8 principles when it comes to good website design:
1. Simplicity
A website that has many designs might distract visitors from the main purpose of your website. Simple web design works best for some. 
The simplicity of web design also helps readers navigate your website seamlessly. An easy-to-use website has up to date design but is not over the top.
2. Consistency
Different border sizes, constant color changes, uneven font size – these are some factors that can act as a distraction to your visitors. 
It makes them also wonder if the owner of the site is serious. Why? Because when you run a website, you should be mindful of everything. You want everything to be neat and close to perfect because, with just one click, a visitor can go visit your competitor instead.
3. Typography and Readability
You should go for fonts that are easy to read. According to the article, the design is one thing when it comes to websites but the text should also be another important factor. Because this also affects your SEO.
I would really recommend going through other websites and see how they have designed their typography – whether it's easy to read or not.
If it's easy for you to read, you can check out what font they are using by installing a Chrome extension called WhatFont.
4. Mobile Compatibility
All your viewers don't read your blogs on laptops. Many read it via their phones or tablets. If your website doesn't support these kinds of gadgets, it will come off uneven or messed up when they view your site. Make sure that your website is also responsive or optimized for these gadgets.
5. Color Palette and Imagery
A poor color combination can act as a distraction for your viewers. So if you're thinking of using multiple colors for your web design, try to read a bit of information about color theory.
Also, using too much image on your website, especially the high-resolution ones, can make your website slower and take too long to respond. Always remember to NOT save them as .png file and compress your images before uploading them. 
6. Easy Loading
Right off the bat, no one likes a website that takes too long to load. Even 5 seconds is long for people.. Even us as users, when we click a category on a website, we want it to load immediately! Your website needs to cater to this need.
7. Easy Navigation
Yep, we've all been there. We've all tried a website that made us wonder about where to find something and how to go to a certain page. 
Make sure to put yourself in the eyes of your visitor and determine whether your website is hard to navigate.
8. Communication
If a visitor or a reader is on your website, they are looking for information. Make sure that you'll be able to provide this immediately. If your website can do this, the more time they will spend on your site. 
Take note of these things and apply them. If you do, you're on your way on creating excellent web design in no time! 🙂
5. Write Your First Blog Post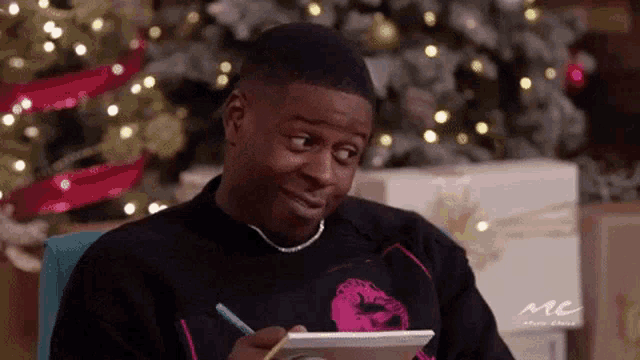 Nothing beats the joy of writing your first blog post after you've done all the technical things above. Your first blog post can be your introduction – state who you are, what's your story, what's the reason why you started this blog, what's your goal, etc.
In my case, my first blog post was my experience on Wealthy Affiliate. I decided to write my "introduction post" on the About Me section of my site.
I put it there because I didn't want my About Me to be just a short description. I want to be as transparent as possible to my readers if they want to know more about me!
Once you've finished writing your post, make sure to go over it again. You want to have fewer typos as possible and fewer grammatical errors as well.
You don't want to make your readers guess what that word is because of a typo or you don't want to confuse them because the sentence was wrong.
Take note of the last principle on the previous step – communication.
The reader is there to get information from your website. So provide it as clear as possible!
An introductory post is just the first of many. If you want to make money from your blogs, you need to be providing quality and excellent content to your loyal readers and first-time readers. 
You should give them quality information or better yet give them something that they haven't seen on other websites!
Pro Tip: When writing a post, you must give value. That's how you convert first-time readers to loyal readers. That's also how you transform casual visitors into weekly readers.
6. Promote Your Blog
What's the use of great web design with valuable content if no one gets to see it?
That's why it's important to promote your blog to get readers! 
Ryan Robinson, the owner of the RyRob website, believes that if you want to create a successful blog, you need to promote your content heavily! He even added that you should spend more time promoting than writing!
Social Media
But where should we start? Well, you can begin promoting your blog on social media platforms! It's probably the fastest way to get seen by many people. Applications like Pinterest, Facebook, Twitter, Instagram, Youtube are the biggest platforms that are used by millions of people.
You can ask your friends, family, and coworkers if they can share your blog for you! The more viewers, the better!
You can try promoting your blog on those social media platforms first. After that, take a look at your statistic if you're able to convert impressions to website clicks. But you can do this process after a few more blogs. Just focus on distributing your content to different outlets!
However, for the long run, I would recommend focusing to one or two platforms only so you can focus more on creating good exceptional content 🙂
Email Marketing 
Another way to promote your site would be through email marketing. Which you can only do if you're able to make website visitors sign up for your email list. 
How are you able to promote using this way? Well if they sign up to your email list, every time you post a blog, they will be notified via email!
Let me know if you want more content on how to do email marketing. I'll cook up something in the future on this one for you 🙂
Guest Blogging
Guest blogging is where you identify blogs within your niche and offer to write guest blogs from them. This works because you get exposure to your website from that blog's visitors and readers.
In the end, you will also promote that guest blog post on your website which makes the other blog have exposure to your audience. It's a win-win situation!
This will take some time since you will need to approach other websites to be featured. Don't worry if this is not on the top of your list when you're just starting out.
7. Make Money From Your Blogs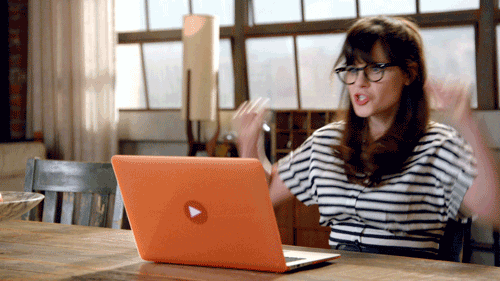 There are different ways to make money from your blogs. That's why blogging hasn't been gone or forgotten even though it's been around for a long time already. It's still a lucrative side hustle!
Listed below are the common ways to monetize your blog! So get your pen and paper ready and start taking notes! 🙂
a. Sell Your Skills
The best way to show off your writing skills is by making great blog posts. If you have the time to work a part-time job or even be a freelance, try taking up a job that'll make you write!
When you're applying for that work, other than your formal resume, your website can act as your portfolio to your employers! 
This is one of the easiest and the surest ways to make money off your blogs. If your employers like your content and how you write, you might just be able to write for them!
b. Sponsored Content
This might be an option down the road but you should know these things now rather than when someone emails you about it.
Sponsored content happens when a brand, a company, or an individual pays you money to have a blog post on your website talking about their product or service. They do this so that they can get exposure from your viewers.
So for this to happen, you need to have a good amount of readers that go to your website before someone gets interested in it. 

In the long run, this might be the one that will give you the highest amount of income to your blog! So let's work towards it 🙂
c. Sell Digital Goods
Digital goods can come in the form of online courses, ebooks, and audiobooks. Obviously, this step only works if you've created digital goods for your readers. 
Once you've created them, you can use your blog as a way for you to promote your class or books.
Pro tip:
Digital goods, especially online courses, are on the rise today. Because schools are still locked down and some people want to learn new things without going outside. That's why online courses are a hot topic right now. Especially when your course is something that people want to learn about!
d. Placements of Ads
Once you've racked up enough views in your post or you get thousands of website visits a month, advertisers will come flooding your way. As long as you have allotted space for their ads, they'll be interested in that opportunity.
It's like you're earning rental space from your website. The advertiser pays you monthly to just place their advertisements on your site. It doesn't matter if it garners clicks, sometimes they just want the exposure from your readers.
e. Display Network Ads
Another way of renting out space on your website, even if you're just starting out is by participating in display network ads like Google Adsense. They will pay you based on the impressions or clicks that the ads on your website are getting.
If you have gotten more website sessions above 50,000, you can also go for a more popular network like Mediavine which can pay you a lot higher than Google Adsense.
f. Affiliate Marketing
Lastly, my favorite way of making money from my blog is through Affiliate Marketing!
I love Affiliate Marketing because it makes me promote something I love and also get paid as well. Being an affiliate with a product you love doesn't just limit you to being a consumer, it also makes you a business partner! 🙂
Bloggers who use affiliate marketing to earn from their blogs need to convince their readers to buy something or even just sign up using their affiliate link. Every time an action is done and the reader uses the blogger's affiliate link, he or she will get a commission on that sale.
Wealthy Affiliate Teaches Affiliate Marketing
Among the ways to earn above, affiliate marketing is the one that generated me the most money so far! And can you guess who taught me to do this? It's Wealthy Affiliate! 
As you can see, they don't just host your website, they also teach you to make money off your blogs!
Do you now see why I love this company?
To be honest, I've tried two affiliate marketing courses but I've only been disappointed with the information that they gave me as it's all black hat tricks that WON'T be sustainable in the long run. 
Joining Wealthy Affiliate was my last resort! And I thank myself for giving this company a chance because it was really a game-changer!
Wealthy Affiliate Genuinely Cares
You'll receive FREE video lessons even if you just sign up for a free account, do you know how many videos they give out? Guess, I'll wait… Nope, not 1, not even 5, but 10 FREE video lessons!  And these are also the videos that they give out to their premium members!
Wealthy Affiliate has been around for 15 years already. A business that doesn't make an impact on its users shouldn't be around for that long, right? But treat WA differently. 
As I was taking their course, I can genuinely feel that they're trying to help rather than sell. Because throughout all the videos, they weren't trying to sell anything. All they did was give value to their users.
There are tons of advantages when you upgrade to a premium program. If you want to try it out first, there's no problem with that. Sign up for a free account to see what it's like in the community! 
And psssst, no credit card details required to sign up for a FREE account 🙂
The Truth About Starting A Blog For Free And Make Money
Most blogs that talk about this topic rarely discuss the effort, patience, and hard work that comes with monetizing your blog.
Even if you do the things above, you don't automatically make money.
You need to put in the effort of creating consistent and quality posts that your readers will love. Posts that will make them wanna share with their friends. 
An important trait to have in this journey is patience. Nothing worth it happens overnight. You need to have the patience to see your viewer count grow. It takes patience to convert those digital goods and affiliate products into sales. 
But believe in the process! Everything takes time! So continue your hard work and surely you'll be able to see those dollars in no time!