I partner with some companies (only the good ones!) that I think will be beneficial to my readers. If you purchase through my links, I'll get a small commission at no extra cost to you! To know more please read my disclaimer.
Stress is a common theme across different fields of work. Some may have moderate stress while others have a higher level of it that it already affects their health.
When I was in the corporate world, my stress came from different sources. It came from other people, from deadlines, from unfinished tasks, and even from my work desk.
The majority of it came from managing different types of people…
What's worse is that my stress from work has already affected my health and my personal life. I had spent so much time on work that I didn't even have the proper time to get dinner with family & friends! Don't let that be you too, k?
Since stress will always be there, I decided to put matters into my own hands.
I researched some of the tips and created my own list of work hacks on how to reduce stress from work – that actually works for me. And I know it can work for you too!
So if you're ready to have a new perspective going to your office, then read on!
10 Work Hacks On How To Reduce Stress From Work
1. Organize Daily Tasks
Other than stress being a common factor in every job, another common thing would be the different tasks delegated to us by our boss or the company.
When I was starting out in my job, I was fresh off from college. I didn't think about stress or workload, I just wanted to be the best employee and make some monnneeeyyy!?
But as time passed by, I realized that I wasn't sleeping enough, I didn't eat much, and I didn't have the energy to go out with friends.
It turns out that I was burned out from work. Why? Because I kept doing work-related stuff even after office hours…
So what I did was I organized daily tasks and prioritized the ones that needed to be done the earliest.
Usually, I would already have my tasks listed down first thing in the morning because I prepared it the day before – this tip alone is a time saver!
So whenever I get called into a meeting or I'm faced with a client, when I go back to my work desk, I know which task I'm doing first!
2. Manage Your Workload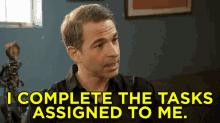 When I was new to the job, I would try to finish different tasks before I get off work. I would fit too many jobs within the day. 
From my experience, that habit can be detrimental to your health. Once you do that you're barely getting any rest time, your brain will be toasted, and you'll be stressed out from not finishing the tasks that day!
So what I did was since I already had an idea of how many hours a task needs for it to be accomplished, I already set my expectation that if I couldn't finish within the day, it's totally fine!
If I have a major task that takes more than 8 hours to finish and I had other tasks that were easier to be completed, I would allot at least 2-3 hours on that major task, and move on to the minor ones.
This strategy helped me work on every task needed for that day!
If you're getting multiple jobs within the day, remember to manage it smartly and effectively!
Another trick not to forget is to limit the number of times you check your email!
Have you ever realized that you never really finish the day's task because you keep on replying to emails?
While you're trying to finish a task, an email pop-up came out, you read the email from your boss/colleagues/clients and you just stop whatever that you were doing to answer that specific email?
If you've been opening up and replying to emails religiously all day, try to take a day where you specifically allocate 2 times a day for an hour each for email related works.
Turn off the notification and allocate specific time to check emails. This? does? wonders!
I usually check email before I start working and about 2 hours before I sign off from the day. In the morning, I'll take note of all the urgent tasks and in the evening, I'll reply to any finished tasks, as well as reply to any urgent requests before I go home.
3. Delegate Works
It's okay not to do every single job assigned to your team. Have faith and trust your teammates that they'll do well. 
Distribute a task that complements your team member's strengths! This will help make the task a lot easier and done more efficiently.
Doing every task alone will only just add more stress to your work.
4. You Can't Control Everything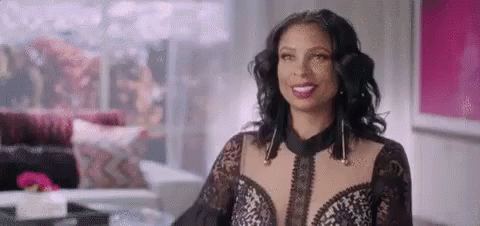 Don't stress out on things that are beyond your control!
I once had a colleague that complained about everything in the workplace. And to be honest, her attitude was slowly creeping up to me and sometimes I would find myself complaining about the same things.
Whatever your boss or your colleague says, remember that it's beyond your control. All you have power over is your reaction to those circumstances.
So try to be positive and not let the negative things go into your head!
5. No More Multitasking
Nothing gives us more stress than an unfinished job and the deadline is fast approaching.
People think that they're more productive when they multitask. But in reality, it just results in average work.
If you want to improve productivity at work, then just focus on one task at a time.
Back when I was a newbie in the corporate world, I thought multitasking would help me accomplish more. I was listening to an audio task while typing out another research. And it turns out doing such things only produces mediocre outcomes. 
So from multitasking, I went to monotasking. Which is focusing on one single task at a time. This will help you produce more quality outcomes and you'd be much happier with the results!
6. Take A Breather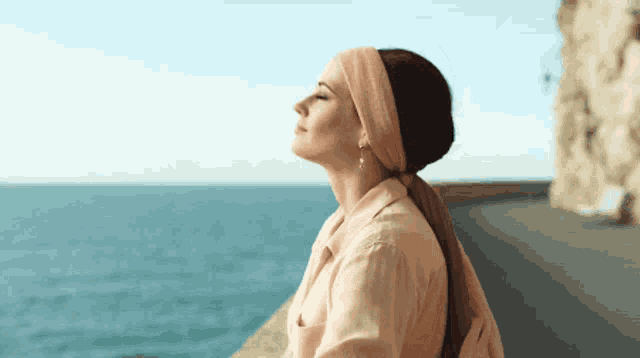 Hey, it's okay to take a break?
Have a breather. Go outside the office building to get some fresh air. Walk around to take your mind off things.
When I take a break, my body isn't the only one who's on a quick rest, but my mind is also in a quick vacation mode. 
This is very important. Some people think that taking a break is counterintuitive if you want to be productive. They think that to be productive, you must glue your ass to your seat and work!
But little do they know that taking a breather will allow your mind to restart and to process things more quickly!
Plus, if you're feeling stressed out, take a big breath in and slowly breathe out. Do that at least 3 times. This will calm your nerves and body! It will also help you with your focus. That's a technique that I got from doing yoga! 🙂
7. Drop Everything At The Office Door
Once you're leaving the office, try your very best to leave your work there. 
When I was working, I tried hard to finish all tasks that can be done within the day. This allowed me to leave my work on the office doors. 
I tried my best not to bring work into my personal life. When it's me time in the house, it's me time. It's not me plus work time!
This helped my mind be relieved from work stress and helped my body to relax as well.
If you have the opportunity to do this, don't take it for granted. Some people bring their work to their homes not because they want to but because they're required to do so.
8. Break Bad Habits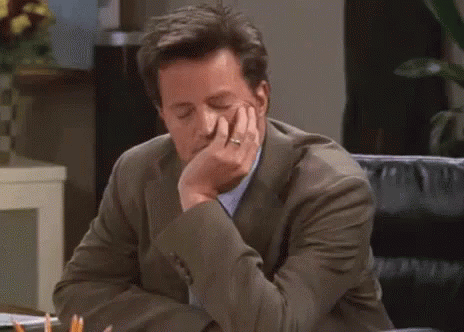 A bad habit is tough to break until you decide to be serious and stop doing them. So what are the other bad habits other than the ones mentioned above?
Having a negative mindset

– how do you think your day will go if you see the world in a negative light? Be more optimistic and see the brighter side of things!

Being a perfectionist

– Trust me, if you've gone over your work more than 5 times, just submit it. It will never be perfect. A perfectionist will always find something wrong and will be caught up in a loop of constant editing.

Constantly distracted

– Whatever's distracting you whether that's your phone, emails, or text messages until you find a way to get rid of them, you will always be distracted.

You can try the Pomodoro technique – download the "Forest" app! You'll thank me 🙂

Not having enough sleep

– Did you know that not having enough sleep can affect your mood the next day? Not only that but it affects your memories, concentration, and health as well.

Messy workplace

– Having an unorganized table and seeing a constant mess also gives out a bit of stress to your mind. It's a constant reminder that you need to clean up but you can't seem to do so.
9. Celebrate
Celebrate or just have dinner out with your team! It's a great way to boost connection and team spirit!?
Plus, you get to know your team on a much deeper level. It strengthens the trust and communication. Which are important for a team to be successful and efficient.
This is one of my favorite things to do. Having a dinner or night out with my colleagues makes me feel like they're more than just a workmate. Knowing them deeper rather than just having casual conversations in the office makes the camaraderie stronger!
10. Me Time Is The Best Time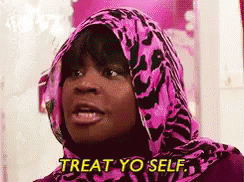 Speaking of having a me time at home, have a me time outside of as well. 
Treat yourself once in a while. Go dine in your favorite restaurant, or have a trip to the spa when you're finished with a major project!
Go do your passions whether that's sports, going to the gym, hiking, or biking. This will boost your spirit and happiness! Always give time for these things every week.
All work, no play will only result in you burning out. So in order to combat stress at work, having a work-life balance is very important!
How Will You Fight Stress?
We should make a constant effort to make our work be more fun than it is stressful. Because sometimes we spend a lot more time in our workplace than in our homes. So find every reason to be positive about your work!
Now that you've read 10 work hacks to beat stress in your workplace, which one are you already doing? Which one are you going to try out first?  Let me know!