I partner with some companies (only the good ones!) that I think will be beneficial to my readers. If you purchase through my links, I'll get a small commission at no extra cost to you! To know more please read my disclaimer.
Don't you just want to be a part-owner of a multimillion-dollar company?
To be part of Amazon, Facebook, Tesla, and Apple?
I know I did! I wanted to be part of their growth because they were the dominating companies in their fields 🙂
The stock market and investing online have been extremely talked-about nowadays and I realized that if I don't keep up, I might just get left behind.
It all starts with curiosity and then comes the homework. The more books I read, the more videos I watch on investing in stocks, the more uh-huh moments I got.
I now realized why famous wealthy people advise the younger generation to invest in the stock market.
Related; Benefits Of Investing In Stocks & 12 Reasons To Start This 2020
So in this post, I wanna share how easy it is for you to start investing in stocks online with just 6 steps! Guys, we used to use a broker to invest in stocks before – now with the help of the internet, it's just a few clicks away 😉
Are you ready to be part-owner of your favorite company? Then let's get right to it!
6 Clear Steps On How To Invest In Stocks Online
1. Equip Yourself With Knowledge 
First things first, we always want to have an idea of what we're getting ourselves into… And this is the same when entering the stock market.
There's a reason why there's still a high percentage of people who aren't invested in the stock market. It's probably because they don't want to take the risk or they just don't know much about it.
When I was thinking of ways on how to have passive income, the stock market always comes to my mind.  Plus, whenever a famous rich person gets asked how to have financial freedom, most of them would include the stock market.
So when I was planning to invest I wanted to learn more about the ins and outs of the market.
I searched for how people make money, how do people lose money, how people pick what to invest in, and what makes a stock move up and down.
It's better to equip yourself with knowledge first so that you won't be surprised at what's happening when you're already invested.
Related: Top 10 Best Investing Books For Beginners To Read This 2020
2. Determine Your Time Horizon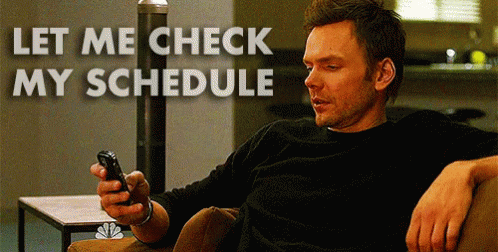 Not everyone is investing for the long term, some are just looking for a quick buck!
Before buying a stock you should know how long you are going to keep it. Are you planning to hold it 'til you're 50? Or are you just giving it 10 years and then you'll sell your stock?
I decided to hold on to my stocks at least 40 years old. And if  I'm financially stable (fingers crossed!) and I don't need the gains that I made from my investment, then I'll leave it there for a few more years!
This is important so that you won't panic sell your stocks when it goes down for months or even years. This also helps you not to sell your stocks just because it moved up a few percentages.
3. Find An Online Broker
Gone are the days that you need to call a broker for you to buy a stock of the company. Thanks to technology and the internet, we can buy stocks wherever we are!
But to do that, you must first look for an online broker.
Having an online broker will be your gateway to buying stocks online. You will use the broker's platform to buy and sell a stock of a company.
When I searched for an online broker, it turns out there's a lot of them. So which one is the best?
While there are many factors that we should consider when choosing an online broker and since we're just starting out and just looking for a way to invest, we should just look at these things:
a) Educational resources
Most of the online brokers will give out lessons about stock market 101. Plus, almost all of them will have a video on how to navigate their platform.
b) Customer support
Since we're just starting, we might have questions about the platform or just about the stock market in general. So good customer support that's friendly and fast is important!
c) Virtual account
This feature is new to some brokers. A virtual account will allow you to invest in a company using virtual money. That virtual money holds no value. Virtual investing just allows you to get a feel of the market and the platform so once you decide to put real money, you already know what you're doing and what's happening.
At first, the numbers on the screen were overwhelming! And there were a lot of buttons, and words that I didn't understand.
What really helped me was the broker's video on how to navigate the platform. It taught me the important things to look at, on what I should be paying attention to. And most importantly, how to buy and sell a stock!
For a more detailed review of brokers, you can look at Investopedia's Best Online Brokers.
4. What's Your Risk Tolerance
Risk tolerance is different for every person. A person who can't bear to see his investment go down a significant amount is someone who has low-risk tolerance. A person who can withstand the volatility of a stock has a high-risk tolerance.
Being a high-risk or low-risk investor will determine how much you should invest in the market. A high-risk investor may invest 50-80% of their savings while a low-risk investor may put in 10-20% of their savings.
To me personally, I believe I fall under a moderate-risk investor (if there's such a thing). I'm willing to ride the volatility of the market because I'm in it for the long run.
I wouldn't mind looking at my portfolio and seeing my investment go down for the first year. Why? Because I've already mentally prepared myself to hold it for at least 20 years!
5. What Stocks To Buy

Once you've done everything above and you've funded your account already with real money, it's time to choose a company to invest in!
Heads up! There's a lot of companies out there, whether you're investing in your local stock market or investing in the US.
When I was ready to place my money in a company, I got excited!
I was like a kid in a candy store, I didn't know which one to choose first!
So always remember, just because these companies are part of the stock market doesn't mean that they're a great company to put your money in.
So Wina, how should we know which one is a great company to invest in?
I am not a financial advisor but this what I've experienced and what I've researched before:
A good starting point would be investing in stocks of the company that you see every day. 

Another one would be a company that you use or you see people use a lot. 

Another way also can be a company that sells a great product or has excellent service.
As you can see, there are many ways on how to select a company. Some people would even choose a company that they don't use but their research showed that the company has been profitable for the last 5 years – and that's enough evidence for them that it's a great company to invest in.
Choosing a company would depend on your standards. Should a company be profitable? Should they have a global presence? Or do I just stick with the products that I use? The answers will depend on you.
If you're not into individual research, then that's not a problem! Most brokers provide their company research and give out a recommendation on whether it's a good company to buy!
6. Check Your Stocks From Time To Time
It's not bad to check your investments every 3 months or 6 months. It's just a nice habit to form so that you get to see how your investment is doing.
For me personally, I set a rule for myself to look at my investments every 6 months. Since I'm looking at a 20-year horizon, there's no sense for me to check it every day or every 3 months!
It's a good strategy to have as well because it will prevent me from prematurely cashing in some gains when I see my investments go up!
When Is A Good Time To Invest?
You must've heard before that the stock market is a scam. But I can tell you that those are the people that haven't done their research. They thought that the stock market is a quick-rich investment vehicle. And when they lost money, they blamed the system itself.
That's why even though numbers 1 and 2 aren't a technical step to investing online, I added them here because I see it as important factors before going into the stock market! I want you to be well equipped first before going to war.
And lastly, as the old Chinese proverb goes: "The best time to plant a tree was twenty years ago, the second-best time is now." 
And just like in the world of investing, the best time to invest was YESTERDAY, the second-best time is NOW.
So what company will you be investing in first? Let's talk about it! 🙂