I partner with some companies (only the good ones!) that I think will be beneficial to my readers. If you purchase through my links, I'll get a small commission at no extra cost to you! To know more please read my disclaimer.
Upwork…has been a hit and miss.
Some people have sworn to get clients from Upwork while some have never had any success with the platform. To me, I found it to be a really good platform when you're starting out as a freelancer, but not for a long term strategy.
This is because when you're starting out as a freelancer, it's kinda hard to play ball when you have no prior experience freelancing with multiple clients before. So the tendency for clients to pay you lower is there. And Upwork (& other freelancer platforms) tend to be the go-to place for clients to hire cheap services.
That's just the cold truth.
So, can you actually make good money on Upwork?
The good news is that you can always start small and build your rapport till you're charging $100/hour. I've seen many freelancers on Upwork are charging that kinda price, so it is possible. BUT, they have built a very good portfolio and testimonials on Upwork.
I bet if I were to trace them down from the first project that they've done, they started charging small too.
Just like any of us.
So don't worry if you're thinking that you'll never be able to make it on Upwork or going freelance. It takes a lil hustle, in the beginning, to sustain till the point you can charge what you're worth!
This post is perfect if you're just starting out with freelancing OR starting out with Upwork. I will tell you how to get clients on Upwork fast, in less than a week – just like I did.
So, take your pen and paper and get ready to write down some notes!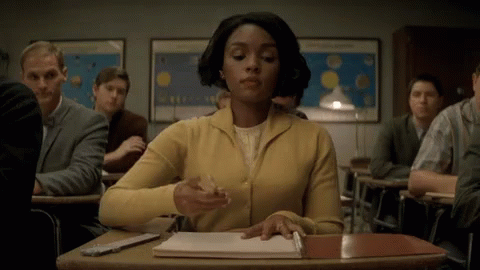 ---
Related posts that you might like too:
---
How To Get Noticed On Upwork
The first thing is to get your profile to shine, bright!
DO NOT SKIP THIS STEP!
This might be a no brainer, but I still see newbies make the mistake of not properly setting up their profile FOR clients. The profile is not for you. You gotta put yourself as the client and scan on what you can improve to WOW the clients.
a) Profile Photo
If you can, post a professional photo. Like a headshot. I actually paid a photographer to do this for me, but you don't need to. If you don't have a rather professional-looking photo, you can take any photo (that you're dressed appropriately) of your headshot, smiling. Yes, smiling. Don't ask me the science behind it. All I know is that clients are more open to talking to someone with a smiling, professional-looking headshot as the image.
b) Titles
Take advantage of the titles on your profile to really shout on your offers or services. Be specific & attention-grabbing, that if a client lands on your profile, they know exactly what you offer.
c) General Profile
Take the general profile as your resume. Have an introduction of who you are, your experience, and what you're currently doing. Then list out all of the skills that you want and can offer clients.
You don't need to list out where you study or how you won an award in college. Keep it simple and relevant to your future clients.
Below is my structure:

Hi, I'm [your name], welcome to my profile.
I'm currently freelancing/working with [your ideal clients] to help them [your services].
[In one sentence, share your past working experience]
I can guarantee quality work as I've developed a wide range of skills by working in different industries and clients. (Edit this your own way)
Below are some of my skills [list out ALL of the skills you want to offer]
[In one sentence, share ONE valuable interpersonal skill of yours]
[if you've gotten recommendations/appraisals from your boss, write it in one sentence], ie: I have been applauded of handing over projects on time with quality work. I can do so with YOUR project too.
I look forward to us to be working together.
Done.
Create Specialized Profiles
Upwork will nudge you to create specialized profiles to help your profile stand out – and for this, you must.
Create a couple of specialized skills,
especially if you have prior experience in that particular offer or skill. For example, I have 1 specialized profile for social media marketing as I used to offer my services as a social media manager. I actually should have created another profile specifically for Facebook Ads – which I will soon.
This will definitely make it easier for clients to spot what you offer fast and can just read from the specific profile.
If you have experience in those skills already, create a short portfolio on Upwork based on the specialized profiles and skills, even if it's just a photo gallery. This will make it relevant & making sure clients know that you're an expert on those subjects.
Utilize Popular Projects If It Makes Sense
If you have a sort of templated project that you want to offer, you can take advantage of Popular Projects on Upwork. This is best if you also have a short portfolio on your profile (so that you can link your photo from portfolio to here).
Just create a new project, with a strong title and a specific price. If it's not a specific price, you can also write down "Starting from $XX".
List out EXACTLY what you'll be offering. Make it clear so that clients can't be expecting more once they have engaged you in the project.
Ps: Don't get discouraged if you have no portfolio yet. Everyone starts somewhere. If you write as a hobby and want to offer copywriting as your service, you can also just have a screenshot of the blog that you used to write 🙂
Focus On Projects That Are Posted Less Than An Hour Ago
Now, this is really where the good gem is.
You only need to focus on the jobs that were posted for less than an hour ago. It could be only on your page 1. If there are not enough job posts, try to broaden your skills and offerings.
Why this is important – I've watched a video from a client-side on how they hire freelancers on Upwork. And he basically hangs around Upwork for the next hour or two to see the proposals that were coming in and straight away filter out candidates there and then.
Of course, some clients will take a few days to get back to you, but once I've done this, my success rate was 1 out of 6 proposals sent. That might not be a lot for some, but if you're just starting out, this could be the golden nugget.
Try this trick and tell me whether you've seen any changes on your journey with Upwork.
How To Convince Client on Upwork
Now that you've gotten your profile to shine and know exactly how to find those jobs you wanna send proposals to, you've got to master creating a cover letter.
I'm not sure about you, but I've written a hell lot of cover letters back in the days when I was job hunting and graduating uni.
It's not very far off.
Some points to keep in mind:
Less about you, more about the clients and how you're gonna make THEIR business thrives.
Read the job description and build your cover letter from there.

Let's say they want people to be on their timezone, tell them that you live within the stated timezone.

Whenever they put their name on the job post, put the attention of the cover letter to their name. If they don't put their name, instead, their company name, try to find the hiring individual of that company. And when there's no information on the company or the person who wrote the job post, then it's fine, keep it open-ended.
Always proofread your proposals a couple of times before submitting them.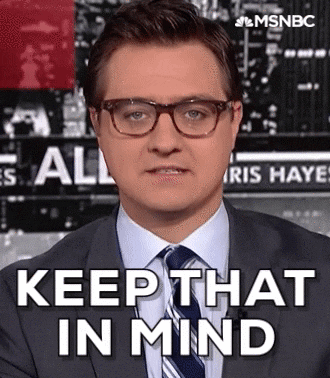 Right, below is my usual structure when crafting cover letters. The number represents the paragraph:-
Hi/Dear [client's name]
I am extremely keen on applying for [job position] in your company. [In one sentence, tell them why].
[Tell them about your experience and why they should hire you].
[Tell them how you fit the job based on the requirements of the job post].
[Tell MAX 2 interpersonal skills and how you can deliver quality work for them].
Feel free to contact me should you want to discuss my skills further.
Thank you so much for your time.
Have a nice day and I look forward to hearing from you.
Kind Regards,
[Your Name]
I usually keep a template of the cover letter, so that it'll be easier and faster for me to craft for each job.
Some of the jobs will have a few questions for you to answer so try to be thorough (unless they ask not to do so) in your answers.
Keep On Sending Proposals
Again, don't feel discouraged if you didn't get any feedback from your proposals. It takes some time for clients to get back to you and for you to score a client.
The key is to never give up and keep sending those proposals to job posts.
Upwork has a system called "connects". If you have used up all of the free connects, you have to buy more to send proposals. It's okay, it's not expensive and if you do take my advice from this post seriously, I'm sure you won't be needing to purchase those extra connects.
However, if you do need to work on multiple clients to sustain, look at connects as an investment for you to make to get more clients.
You can still be on the Basic Free account or you can upgrade to Plus account. I would suggest taking advantage of the Free account first and if you see appropriate, you can upgrade to Plus. Me, I'm still on Free account until now 🙂
If you're wondering how long should you be working on Upwork, I'd say till you earn at least a couple of thousands from there and have a good client portfolio.
When you do decide to take your freelancing outside of Upwork after, create a portfolio of the clients you've worked with on Upwork and get them to share a testimonial with you.
And do a good job, so that they won't hesitate to recommend you to your potential future clients.
Upwork Tips For Beginners
Now I'm going to share some of the things that I do and for you to keep in mind when going on Upwork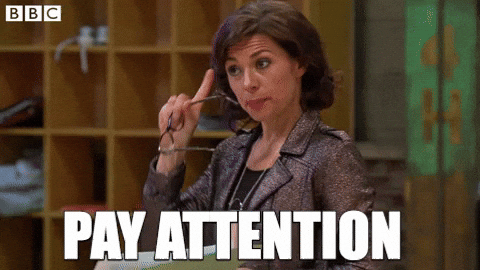 Try

NOT to share your contacts or email address

when giving proposals – Upwork can "see" this and they might ban your account. Once you're banned, it's almost impossible to create another account. So be careful!
If you've never worked with a client before and they ask you to work with them outside of Upwork – DON'T. Unless you have a good history with them and that they could be trusted.
I usually answer to job posts given by

clients with a good reputation:

–

Payment verified
Have at least spent a couple of thousands
Good job post description – you need to get clients who know what they want

For whatever reason, if a client asks you to do

free work or trial before committing to hiring you – just say NO.

You deserve to get paid and there are a lot more jobs out there for you to apply to. Also, it sounds like a scam so stay away from those posts.
Don't lie to clients. Be professional and communicate effectively to the clients. If they are asking to do email marketing and you don't actually know how to do it yet you advertise the skill – that's a big no no. Be truthful and upfront to the client. I have a client that hires me to handle their Facebook Ads. And on the interview, they ask me to also look into their email marketing – to which I respectfully say no because I don't have much knowledge on that. The client appreciates the honesty and still hires me for Facebook Ads services.
This goes without saying but please deliver good quality work to the client. If there's a deadline, deliver earlier cause clients will appreciate that.
Now Go And Get Clients On Upwork!
I hope with all these tips, you will be able to start your profile on Upwork and score a client fast!
I've tested this and it worked for me and I really hope they will work for you as well. So are you ready to go and get started on Upwork? 🙂 If you have more questions, drop them on the comment below!
Now go and score those clients!
P/s: If you find this post helpful, please share it around so more people can find wonderful opportunities on Upwork too 🙂