I partner with some companies (only the good ones!) that I think will be beneficial to my readers. If you purchase through my links, I'll get a small commission at no extra cost to you! To know more please read my disclaimer.
Earning while you sleep and earning while you travel is a life that we aim to achieve. But with the help of the internet, that life doesn't seem so far to reach. So in this post, I wanna share about different ways on how to generate passive income online!
We all want passive income.
I mean who doesn't right?
Earning while relaxing on the beach, getting paid on the side while focusing on your main hustle. Everybody wants it but let's be honest, not everyone is willing to put in the work and time.
So because I've been one of those people who've been obsessed about accumulating different kinds of income streams – passive income included, I wanna share 5 easy steps on how to generate passive income online.
Once you reach the end, all you have to do is to choose which one works for you best.
So if you're ready for that lifestyle, let's get right to it!
5 (Simple) Steps On How To Generate Passive Income Online This 2020
I've dreamed of this lifestyle once – getting paid on the side while doing things that I prioritize. But in the process of achieving and attaining it, it wasn't as easy as what some people portrayed.
Everybody talked about the end results but nobody mentioned the things you needed to do to get there! So below, I'll be discussing the steps on how you can acquire passive income.
Step 1: Different Online Passive Incomes
What's the use of wanting to have a passive income if you don't where to get it? So first thing's first let's enumerate the different opportunities or instruments that can give you passive income.
1. Investing In The Stock Market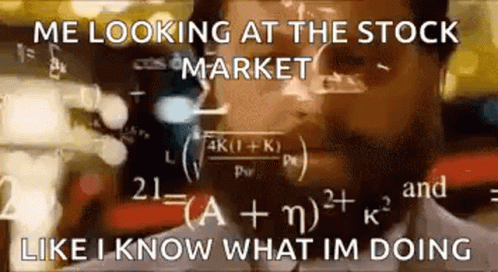 First up on this list would probably be the most traditional way of earning passive income. The stock market has been a generator of wealth for centuries now. And there's also a percentage where people have lost money on it.
But hey, at the end of the day, any investment can bring risk to it.
If someone says that they have an investment that carries a 0% risk, it's probably a scam! The stock market is one of the most legit investing instruments that you can place your money on, it's even regulated by the SEC and it still carries risk.
So how can you achieve passive income in the stock market?
You do so when you invest in good companies. When you invest in companies listed in the stock exchange, you're now part of their growth and decline. You're a shareholder and is part of their business.
You can either earn from dividends or when you sell your stock at a profitable rate.
Most people lose money in the stock market because they don't stay long enough. When you're investing, your timeframe should be long term. I'm talking about 10+ years!
With that time frame, you really give enough time for a company to flourish and expand. Big companies didn't become "big" overnight. They did it for years.
The Innovation Of Apple Inc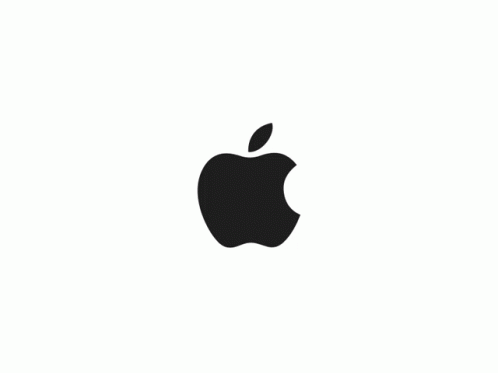 Let's use Apple Inc. as an example.
Apple's price on January 1, 2000, was at 0.80/share. Starting from that point, we've seen Apple become a dominating brand within its industry. They created several game-changing innovations. As more and more people bought their products and use their service, their stocks became more appealing to investors.
On January 1, 2010, their stock was already around $6.60/share. That's a 735% increase in price! But Apple didn't stop innovating products. They made their previous creations better and improved everything. They came up with new designs and gadgets as well throughout the years. They never stopped moving forward!
On January 1, 2020, their stock was already at $74/share. That's around a 9000% increase in stock price!
This means if you invested even with only $5,000 on Apple at the beginning of the year 2000, your money now would've been $450,000! And that's only with a $5,000 investment. Imagine the investors who placed 6 digits on Apple.
And that's one way on how to generate passive income online. While you were working your 9-5 job, getting promotions, having vacations here and there, living your life, as usual, you were still earning on the side! You were letting your money work for you. You got the benefits of both styles of income – active income and passive income.
That's not a bad way to earn some side money, ay?
Read more related articles on the stock market:
2. Listing Your Property Or Unit On Airbnb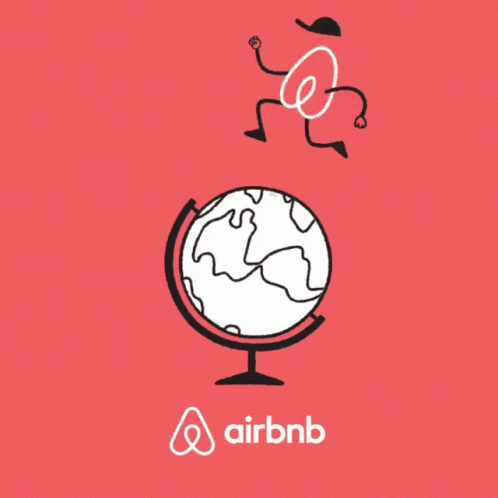 This is one of the most lucrative passive incomes that you can do on the side but it can, at times require a big amount of money upfront.
Renting and flipping in real estate has been around for centuries. It has generated cash for some and has created a huge amount of wealth for people.
In the list of passive incomes, this will always be on the list along with investing in the stock market. In fact, buying real estate can also be a form of investing!
Renting units and properties has been the easiest today and that's because of Airbnb. Property owners have been able to enjoy the perks of being an Airbnb host because most people use it to look for a room or a unit to stay.
My experience in real estate passive income #1
Back when I was in college, I needed to find a place that's near the campus to live in. I've searched everywhere but every apartment was way above my budget. Until I came across a house that was for rent.
My automatic assumption was it will be expensive because you're renting a whole house. Regardless, I still inquired about how much it would cost. 
Surprisingly, it was cheaper than the other units nearby. Plus, it was within walking distance of my campus. So of course, being the frugal person that I am, I thought about renting out the other rooms to lessen my cost.
So I did just that! I advertised the rooms for rent and it was filled in just a few days! I priced the rooms where it was still relatively cheap than the others. But I made sure that the total rent money would cover the rent for the whole house and I get to keep some extra dollars on the side.
True enough, it worked exactly as I planned! I didn't need to use my money to pay the rent for the house anymore and I also got some extra cash from the tenant's rent!?
It's because of that experience that convinced me why real estate has been around for the longest time. People were making big money off it. And it shows why it's a great passive income to have!
With the help of the internet and other listing applications, finding renters or buyers isn't that hard. People can just go to different apps and find several units for rent. It's a faster and smoother transaction for both parties involved!
My experience in real estate passive income #2
Now me in 2020, I've got a condominium unit ready to be rented out! I've bought it a few years ago because of the price & the location. It's strictly for investment purposes. You can read more on my journey here.
I'm paying a $1,300 mortgage + $200 maintenance fee every month, but I'm renting the place out at $1,600/month – which at the end covers all of the payments that I need to make monthly and I still get $100 extra cash flow. My tax, by the way, adds up to about $200 yearly, which isn't very bad.
From this, I'm able to get extra pocket money every month as well as capital gains whenever I decide to let go of the house, which won't be anytime soon as the new MRT station is right in front of the condo and I'm predicting the price will be a lot higher once the MRT is fully operational and well, COVID dies down.
Related: How To Buy A House In Your 20s; Is It Worth The Investment?
3. Make An Online Course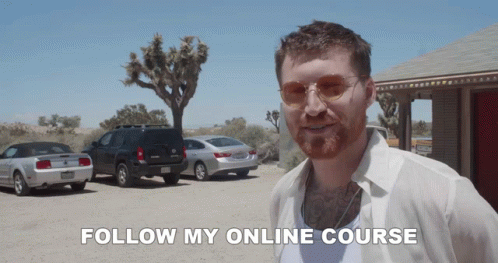 Probably one of the hottest ones right now! Since the pandemic hit every nation in the world, everyone was stuck in their homes. While some focused on playing games and spending time with family, others used that free time to learn new things!
That's probably one of the reasons why there was an upsurge in demand for online courses. According to this Udemy research, there was a 425% increase in enrollments for consumers, a 55% increase in course creations, and an 80% increase in usage from businesses and governments.
An online course can be just about anything that you're an expert on! You can create a course on graphic design, programming, social media marketing, foreign language, film making, creative writing, etc. You get the point! You can create a course about anything.
Creating an online course gives you passive income because you can create a one time course and people can just buy off different websites. So it doesn't matter if you posted the course 3 months ago. If people are still buying it today, you'll still receive profit from it. Which gives you passive income!
Here are 5 tips from Entrepreneur for creating your first online course:
1. Pick the right subject
This tip tells you that if you have a blog or a website that teaches people how to do social media marketing, and you're selling courses on how to budget money, it seems kinda off. It doesn't coincide with what you teach in your blog.
So if you do create a course, make sure it's in line with what you talk about on your blog (if you have one). 
2. Don't start from scratch
The author here tells you to utilize your finished products. For example, if you want to start a course about creating a blog and monetizing it, you can use your blogs and your journey as examples.
This will make your course more believable since you've already done it yourself. Also, you don't want to regurgitate information that's already on your blog. That's one sure way to have a dissatisfied customer.
3. Add visual and interactive content
An online course needs to be engaging. You want to be more connected to the people, you want them to be more involved. 
No one likes video content where you just read from start to finish. If that's the case then why didn't you just make a blog post about it? ? That's the reason why extra visual and interactive content is needed.
Go add some quizzes, questions, videos, and worksheets just to liven up the course. Make the people think, give them something to answer about. 
4. Keep it simple
Everything about your course should be made simple. From where to access it, how they can buy it, to where they can view it. You need to make the process as simple as possible. Even complex topics, you need to make that simple as well!
5. Market your course
What good is an online course if no one gets to see it, right? You need to distribute that course to every outlet possible. Whether that's on Facebook, Twitter, Instagram, or other sites like Udemy and Coursera. You need to promote that for the world to see! And of course, so you can make money off it as well!
Post it on your blog, share it on social media, make a video about it! Be excited! Share that enthusiasm and energy to get people signing up for the course!
Now, you can either set your course on platforms like Teachable, or you can also sell it to a more "marketplace" of online courses like Udemy and Skillshare.
4. P2P Lending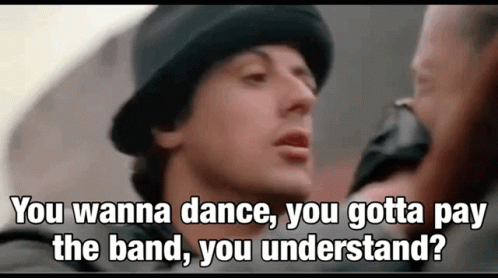 When you have extra cash to loan to people, P2P can be a source of passive income for you. P2P or peer to peer lending is loaning money to people who don't usually qualify to loan at banks or other institutions. 
P2P lenders are usually rewarded 7 to 11% annually which is quite a high number since the stock market's average return is around 11-12%. But many people, regardless of its annual return, don't recommend P2P lending because it brings a lot of risks.
One of the major risks that it carries is that borrowers can go default – they might not be able to repay their loans. The loans aren't usually secured and there's no collateral even after the borrower defaults. But if you're a risk-taker and want that annual return percentage, go for it!
If you'd like to learn more about how to go about this, you can read it here.
5. Rent Out Your Belongings
In today's times, properties aren't the only ones that can be rented out. Your gadgets, tuxedos, gowns, and vehicles can now be rented to other people!
This is actually a good way to make use of everything that's in your possession. Gone are the days that if you upgrade to newer items, you just leave the old one entirely. Now, you can have the option to sell it or rent it online to other people in need.
If you'd like to learn more, you can read more here!
6. Affiliate Marketing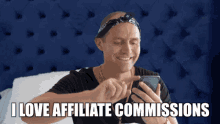 This is one of the most popular ways of earning online and it's the one that's currently giving me some earnings on the side!
Affiliate marketing (if you're still not sure what it is) is where a company rewards an affiliate if a person buys or signs up using the affiliate's link. 
Have you ever seen a blog that promotes a product and if you use their link to purchase an item, the store will give you XX amount of discount? That's affiliate marketing!
I love this passive income because I get to promote something I use and believe in. In return, I get paid if someone uses my link! 🙂
Before I had no idea how affiliate marketing works but I always see it being recommended by many when you want to earn online or have passive income online. I'm pretty sure you've stumbled across affiliate marketing if you're also searching for ways to make money online!
Anyway, there are a lot of courses out there that taught affiliate marketing (I've personally purchased 3!) but it was Wealthy Affiliate who got me hooked and I'm not a member of 2 years and counting.
Affiliate marketing becomes a source of passive income because as long as people buy products via your affiliate link, you will receive a commission from it! 
Having a blog has been an advantage for me because I can easily promote it or insert it in my blogs as long as the topic is appropriate. Just like this one. If you want to learn more about affiliate marketing, I highly suggest that you check out Wealthy Affiliate first!
7. Investing In Index Funds
If you don't want to invest in only a single company or you want to invest in a lot of companies but don't have much capital to work with, investing in index funds might be the one for you!
Index funds follow has a certain index. A stock index measures a group of companies and mimics their overall movement. 
A famous US stock market index is the S&P 500 or the Standard And Poors 500. The S&P 500 measures the top 500 US companies in the stock market.
If you invest in a fund that follows the S&P 500, this means that you're also invested in the top 500 companies. 
Investing in index funds is a type of passive income because it also works like the Apple Inc. example above. If the S&P 500 increases by 5% this year, your investments in an index fund who follows the S&P 500 would also reflect an increase of around 5% as well.
To know the best Index Funds this year, check out Bankrate's Best Index Funds In September 2020.
8. Start A Youtube Channel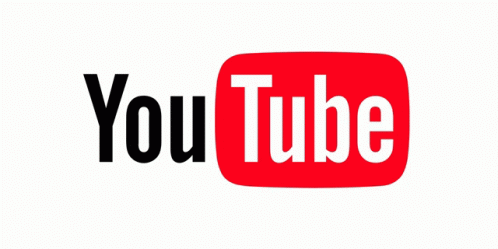 Some might argue that having a Youtube channel isn't giving you passive income. But I've seen a ton of YouTubers showing their earnings on their old videos that were posted 3-5 years ago. 
This means that old Youtube videos can be a passive income because you've only created that video once and it can still give you revenue even after how many years as long as people still watch it!
When a Youtube channel amasses a lot of subscribers and loyal viewers, it can be a great source of income! That's why there are a lot of full-time Youtubers nowadays! While there also others that use their Youtube channel as a side hustle to earn a bit of money on the side while keeping their 9-5 jobs.
If you're thinking of starting an account, check out YouTube's own guide on how to excel in becoming a full-fledge YouTuber here 😉
9. Creating An Audiobook or Ebook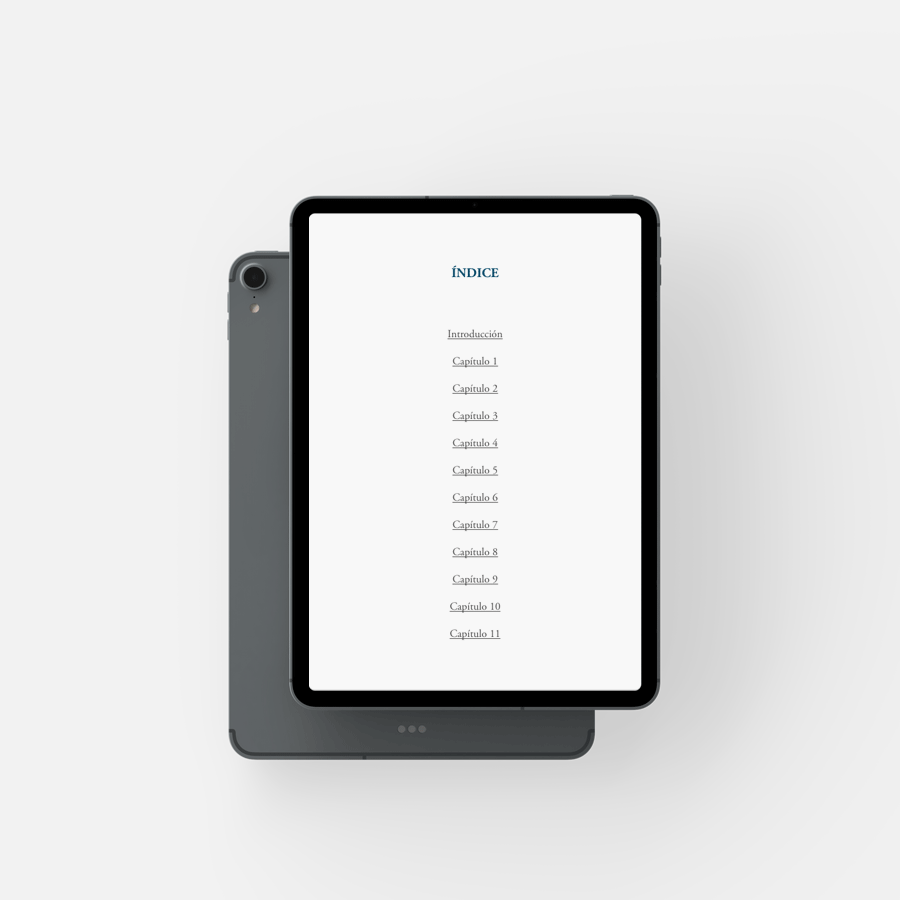 Much like an online course, creating a digital book can be a source of passive income as well. The topic can range from nonfiction to fiction. As long as you create good content and story, you're able to sell that to people!
Although it might take time and effort in creating these digital goods, it will be worth it when you're going to distribute and promote it to others!
10. Starting A Blog
When you start a blog, you open a ton of opportunities for you to make money. No matter how small your niche is, there will always be people interested in your topic! 
Just like any investment, a blog needs time and effort from you. You don't get readers overnight and you don't get sponsorships and ads in weeks. You need to put in the effort and hours!
Starting a blog and dishing out excellent and valuable content can make you land job opportunities, product placements, affiliate revenues, writing projects, and sponsored posts.
All of these things can give you money on the side! Plus, if you choose a niche that you're passionate about, I'm sure writing on your blog doesn't feel like much work because you enjoy what you're doing!
Read more articles related to blogging:
Knowing the common ways to earn passive income online shouldn't be your main goal, acquiring them is! So the next step to acquire most of the ways above is to do your research!
Step 2: Research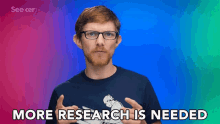 Before we enter any investment or side hustle, we must research more about it first.
You don't want to enter an industry and not know how it fully works. You also don't want to be blindsided by something you didn't know about.
Study how the stock market works.
When it comes to investing in companies listed in the stock market, it would be wise to learn first on how the stock market works. Answer the questions, what makes a price move, how to determine a good investment, how long should you buy and hold, etc.
Once you've answered and written those down, understand the principles that go within the market. What are the two major schools of thought that divide traders and investors? If you've determined it, it's time to know which style of investing is fit for you.
The literature that revolves around the stock market is a long one, so you can't do this in one sitting. Learn more about it daily and eventually, you'll answer all the questions you once had.? To help you with this, here's a bunch of my blog post about the stock market!
Research before listing on Airbnb.
Before you list a property or a unit in Airbnb, you should first understand their rules. What are their do's and don'ts? What are their suggestions and tips?
You shouldn't just be aware of the application's rules, you should also mind your local laws and regulations. Airbnb doesn't list that for you, you should do your due diligence on this.
Aside from the things above, determine as well what makes a place livable. Do you need wifi? Aircondition? Window Drapes? A living room set? You should know all these things because what's the point of listing a unit if it's not livable in the first place?
To know more about this, read PopSugar's article on things to know before putting your place on Airbnb.
Know what online courses to teach.
There are only a few things to research about online courses. But you need to go deeper if you want your online course to sell. Here are some things that you should mind about:
Choosing the right topic
Understand the demand
Choose your medium
What's your goal
Where to promote
To know more about what to consider before starting an online course, read eLearning Industry's article about it.
Research about P2P lending.
With peer to peer lending being such a risky investment to do, you should really spend time knowing the pros and cons of it. You don't want to see your hard-earned money go to waste!
Check out Bondora's post on 5 things you should know about P2P lending.
Learn more about index funds.
There are several things that you should look at when searching for an index fund. Just like the entry cost, what index does it follow, are their hidden charges, what's the average return of the fund.
To know more about the benefits of an index fund, I suggest reading this index fund for beginners post!
Understand blogging and affiliate marketing.
Blogging and affiliate marketing can work side by side. As you learn more about the world of blogging, eventually you'll reach the section of monetizing it. And affiliate marketing can do that for you.
When I was a beginner in both topics, I spent most of my free time learning about them. I studied how to start a blog, how to get a website, how to be an affiliate marketer, how to get readers, how to make engaging posts, etc.
I can tell you that my #1 recommendation when it comes to learning about affiliate marketing and blogging, will still be Wealthy Affiliate. They just seem to have the full, complete package for any newbie or seasoned online marketers.
Read my full review of them here on how exactly you can get started and what's in it for you.
Step 3: Determine The Capital Needed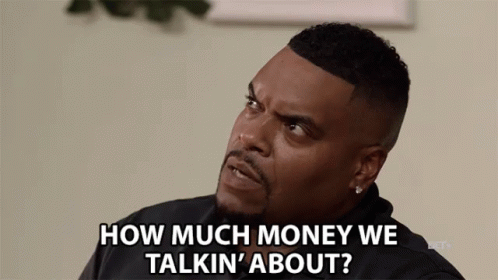 It's very rare for an investment to have zero capital. But the ones mentioned above require some amount of money upfront.
The only passive income instrument above that doesn't need money to start would be creating a Youtube channel. With just a phone or laptop, you can create a channel and make videos.
In this step, determine how much money you should need to start that passive income!
It's a little bit of research work – but hey nothing sweet comes easy ok?
Step 4: Start Now
As the step implies, you should start now! Don't think about it too much. Once you've done your research and studies, you will be much more confident in placing your money on them.
It might be somewhat scary at first, especially if it's your first time to invest, but remember that all great things come outside of your comfort zone!
Step 5: Be Patient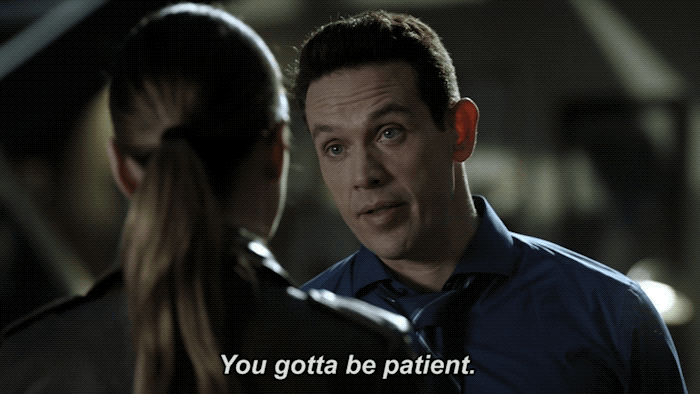 To some of the passive income above, you won't see it giving you money for years. It takes time to build something worth it.
Investments in stocks, index funds, a youtube channel or affiliate marketing requires time to see it flourish. You don't get to see returns, viewers, and readers overnight. You earn these things by putting in constant effort and work.
It Will All Be Worth It
Just thinking about the process of acquiring a passive income might be daunting and tiring. But when they generate you money as you work on important things, you will be thanking yourself for putting in the effort and having patience.
Earning through my blogs wasn't easy. It took a lot of trial and error and seeing what sticks. Constant learning is an important factor too especially if the industry is evolving every year – you need to be up to date with the developments.
Whatever passive income you choose, remember that it's for a better financial future! So, which passive income above do you like the most? Share your thoughts below! 😀