I partner with some companies (only the good ones!) that I think will be beneficial to my readers. If you purchase through my links, I'll get a small commission at no extra cost to you! To know more please read my disclaimer.
A lot of people out there feel that they're tied down to their jobs. They fear that when they quit, they won't be able to find another one.
And I'm here to tell you that's not always the case.
In 2019, I switched jobs and had an 80% salary increment. A few months after that, I quit that job as well to pursue something I love. 
I had a realization that even though I was paid a big salary, nothing beats doing something you like and chasing something greater.
Now your story might be different from mine. And probably you're just searching on how to find a job that you like.
I get it, I've been there as well!
We've all been in a workplace that sucks the energy out of us. Wherein every morning we have to drag our feet to the office and we always dread Mondays. 
When I quit my first job, I did my own research and thought about different ways on how to find and land the job that I like!
So below are the questions that I answered before searching for my next job, and I hope these questions serve you well 🙂
6 Questions On How To Find A Job That You Like
1. What Do You Enjoy Doing?
Understand what gets you excited every morning!
What's an activity that you don't mind doing every day?
Write down the things that you enjoy doing. Whether if its an activity that you do after work or during your day-offs. Do you have a passion for exercise, cooking, photography, writing, app development, or vlogging?
Knowing these things will help you with your job search. 
When I was already planning to quit my job, I was already thinking about what I would do next. What I like to do when I'm done with work is to do yoga and write for my blogs.
I like yoga but I was thinking if that would limit me to only one field.
Unlike writing blogs, I can write just about anything I'm into!
Plus, I can also make a yoga blog and spread my knowledge through my website! Not only do I get to talk about yoga, but I also get to write! It's hitting two birds at once!
So find out what you're passionate about! Because you can earn a 7-digit salary per year but if you're always burnt out and miserable, eventually you'll just quit.
As GaryVee said:
It's a better life to be happy and make $50,000 a year than make a million and be miserable! Unhappiness is not sustainable, it really isn't. That's why a lot of rich people take their lives.
2. What Are You Good At?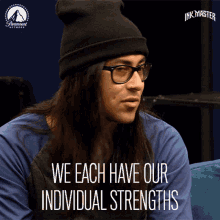 Now that you've listed your passions or even just hobbies that you like, it's time to see whether your strengths coincide with those things!
You might ask what are considered strengths? Well, basically strengths are actions that you can do well.
These are your skills or abilities to accomplish different tasks. 
If you want to dive into more about the topic of strengths, I highly suggest PositivePsychology's in-depth blog post around this topic. They mentioned that your personal strengths can be considered as professional strengths as well.
You might be currently in the sales department because you're great at sales talk and persuading potential clients.
Or you might be in the admin department because you're great at organizing works and performing clerical duties.
Remember, you've stayed in that role because of your different strengths which are perfect for that job. So list down what you're good at and write down your passions.
Data analysts are great with numbers and research. While public speakers are great at public speaking and communication. Online marketers are digitally savvy and have skills in SEO, PPC, and other marketing techniques.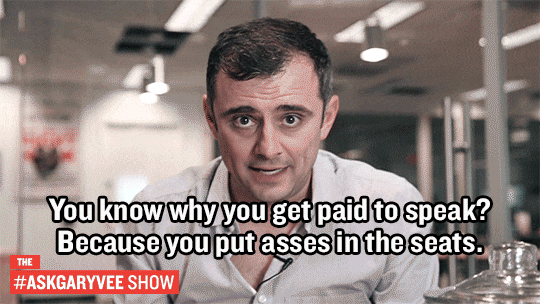 So just continue writing down things you like and what you're good at, eventually you'll discover a career that's made for you!
Luckily for me, some of my strengths and passions complement each other. One of my professional strengths would be in digital marketing. And one of my passions is talking about personal finance and life. 
So I combined the two which resulted to this blog – That Millennial Girl ❤️
Combining your strengths and your passion will determine what career will fit you!
3. To Go For Money Or Duties?
A tricky part when going for a job that you like, is sometimes the salary isn't as high as your previous one. 
So the question now is should you go for that job you like or do you follow the money?
You're really fortunate if you're chasing a job and the compensation is higher than your current one. But what if the job you like doesn't pay as much?
In my case, I knew exactly what I would do when I quit my 2nd job. But the thing is, I'm not sure how much I'll make by freelancing and blogging on the side. And my previous job really paid me well.
It wasn't an easy decision, it took weeks of thinking but I took the road less traveled – I followed my passion over the money!
But before I resigned, I made sure to save up for an emergency fund and have enough savings to live until I make money. And if you're interested in what I did before I resigned, you can read more about it here: When And How To Quit Your 9-5
I know I can make money from my blogs because I've seen people do it. Before quitting my 9-5 job, I already mentally prepared myself that monetizing blogs doesn't happen overnight.  You need patience and hard work to do it. And I'm willing to grind my passion out.
I needed to learn the ropes on how to make money off blogs. And I needed to apply them fast.
Right now, I can proudly say that I primarily make money through affiliate marketing! I've learned to do it well thanks to Wealthy Affiliate!
4. What's your career growth?
Now that you've chosen a potential job, you should look at what's your career growth. Even though you like the job, eventually you will seek a more challenging role.
Once you've seen the job description, you can now think of whether you can progress on the corporate ladder or will you be staying in the SAME position doing the SAME duties as long as you retire.
Maybe you're aiming for a management role but you can't apply for it yet because you lack experience. So make sure if you apply for a job, it sets you to achieve that role!
As early as now, map out your possible career path. Look at the bigger picture and the longer time frame.
I started my blog with the vision of helping thousands of millennials get control of their finances. That vision will be the one that will continue to push me when things get rough. I know it would take some time to get there, but I'll slowly reach that one post at a time.
And that's how you should envision your career as well. You should know that what you'll be doing now is a stepping stone to reaching that management role or your dream job!
5. Do You Like The Company?
You may like the job but do you like the company culture behind it? Do you believe in their mission statements? Their beliefs?
One way to get these pieces of information is to look at the company's website.
What I use to look for a more transparent answer is checking the company at Glassdoor. 
Glassdoor is a job and recruiting website. Some of its features display company reviews, salary reports, office photos, and many more. So it's a good website to stalk your company and see what people are saying about it.
If you're not convinced by the reviews at Glassdoor, you can just apply and ask the interviewer! This leads us to the next action…
6. What's Stopping You?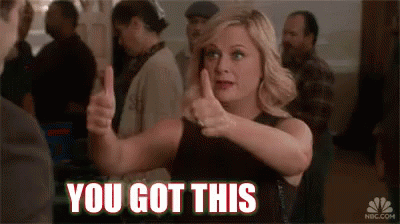 Don't get stuck in constantly looking for different jobs. If you like a certain job and you've done research on their company, then there's no harm in applying.
When I was looking for a 2nd job, I had about 3-4 job offers. Why? Because I didn't hesitate to apply!
Once you get multiple job offers, you can narrow it down to different factors. Those factors can be where you feel you'll grow the most, or you feel more connected to, or simply who's closer to your target salary!
Remember that if you have multiple offers, you can always leverage that. 
For example, I wanted to work for Company A but the other job offer was paying a higher salary. I could humbly tell the interviewer at Company A that I would love to work for them and is there a way that they can get closer to my preferred salary. And that's where the negotiations begin. 
If they agree to your terms then congrats to you! But if they don't, that's a decision you need to think over. 
Will It Be Worth It?
Will it be worth it to leave your job? And chase something you like and love? If you're in a job that's currently hindering your growth and stopping you from achieving your dreams, then go for it! 
From my experience, I know it's worth it! I couldn't live a life filled with what if's. 
Sure, I was fearful of what's going to happen next but I made sure that I did the right things before I quit my job. I set myself up financially and mentally.
So back to you, what's the number 1 thing that's stopping you right now? And if you know someone who needs to read this, share it with them!  🙂