I partner with some companies (only the good ones!) that I think will be beneficial to my readers. If you purchase through my links, I'll get a small commission at no extra cost to you! To know more please read my disclaimer.
Keyword Research.
Something that I've been hearing ever since I started finding my way into digital marketing. At that time, I was solely focusing on Facebook Ads (still am too!) and I have honestly tried to avoid the keyword research topic as much as possible.
Also maybe it still haunts me a little as Search Engine Marketing is not my favorite type of ads, ever.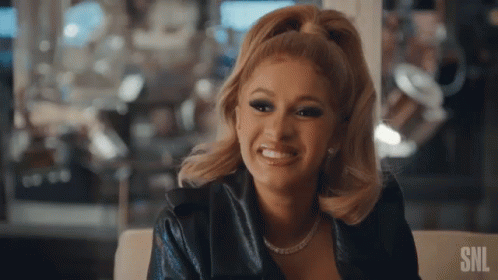 But after learning how to blog properly, thanks to Wealthy Affiliate (and also having to learn about it for SEM courses for my job), I no longer think it's as scary as beginners might think it is.
It is quite tedious – I'm not gonna lie, but ONLY if you make it to be.
You have the power of making it simple, you know. This is coming from someone who DOESN'T like anything keyword-tedious-related-thing.
And I have ranked a few of my blog posts from my yoga website on the first page of Google, Yahoo & Bing! I'm honestly very proud of that cause I never thought I would be able to do that before.
Learning how to do keyword research is easy.
You still need to learn, but you'll get the hang of it very soon once you do the grind.
However, as much as the keyword is important to your blog and posts, one thing I would like to emphasize is that content is still king. You don't wanna be dwelling too much into keywords that you forget the fact that you're writing for humans.
There are actually real human beings reading your posts. So if you're too fixated on your keywords, it can throw off some of your readers and it's not something healthy for your website.
But, less talking (or writing). Now, let me share with you how I do my keyword research that has been proven to rank for my blog posts! 🙂
Related: Understanding The Basics Of SEO For Your Website In 2020
How To Do Keyword Research For A Blog & Rank #1
How To Do Keyword Research For A Newbie
The first thing you need to know is the term long-tail keyword.
It simply means that you're no longer going to rank for the word "blogging" and instead, you're gonna try to rank for "how to write a blog that ranks".
The upside of going for long-tail keywords is that you're more likely to have low competition, which means you could rank a lot higher and better. But, the traffic or users searching for those keywords might not be as much as the broad keywords.
To me, this IS a good sign.
Example:
Try to put yourself in a user's perspective and say you're frustrated with the fact that your phone is not able to pick up calls. You then go to Google and type out "iPhone X unable to pick up calls", instead of "iPhone", right?
In the results page, you'll also more likely to click on the page that answers your question as closely possible.
It's more relevant and it can answer a specific question that users are searching for. And that's what we want with your blog's ranking.
There are multiple free tools out there that you can use to validate and see other long-tail keywords that you can use. You can also use them to spy on your competitors or other related websites. Example of the tools – SEMRush, UberSuggest, and Google's own Keyword Planner (you'd need to have a Google Ads account to access but you don't need to run any ads to use).
There's also an extension that you can install called "Keyword Everywhere". It used to be free to see the keyword volume but now it's only for paid members. Nonetheless, you can still see some of the related keywords and that should give you an idea.
My Keyword Research Blueprint
I like to have systems in almost everything I do. Keyword research is one of them. So I'm gonna share them with you heeeereeee.
1. Finding Content To Write
I usually have a few known categories that I write for my blog, so first I'll try to figure out any posts that I could write for those specific categories. If there's any, I'll put them down on a sheet (I like using Google sheet).
Then, I'll take a look at some of the other related websites that are in the same industry as mine (or in another word, my competitors). I'm not going to copycat, but I'd like to know what content of theirs is actually ranking and having the most social shares right now.
I would then go to Buzzsumo.com and put their website URL and see the results.
Once I have an idea of what kind of content ranks and are in-trend, I will write those topics on another sheet that I can refer too, also linking back to the websites that I've "spied" on. So I know exactly what contents rank for each website.
Update: Since Buzzsumo has reduced how much you can track for the free version (and the paid version is pretty hefty), I have switched to using Ubersuggest.
It's probably even cooler now that I will and can track the backlinks of other websites! Do give it a try.
Then, I'll do the Alphabet soup trick where I take advantage of Google's Instant, to find more ideas. Again, I'll write the results down on the same Google Sheet (perhaps a different tab).
Btw, ever since I use Jaaxy, I started doing this trick on Jaaxy entirely as it's advanced enough to be done there without doing it manually as it can take some time.
Let's take a look below on how I did this on Google:-
I) I only write "freelance" and see the instant answers there. I can write them down and perhaps do a post about all those.
II) I can also put the letter "A" after freelance and have another set of answers that came out from Google. Again, I'll write them down and perhaps do a post about those too.
III) Then I'll continue doing this for the rest of the letters and have a different set of answers.
This is a very simple yet useful way for you to source content ideas for your posts!
Below is how I'd usually do it with Jaaxy. It's simple and I don't have to waste a lot of time trying out each alphabet. I got access to Jaaxy Lite FREE with my membership to Wealthy Affiliate.
If you are interested in Wealthy Affiliate, you can read my review here. I learned how to blog & monetize step by step with them – & I got Jaaxy for free! How cool is that?!
Anyway, you can also test out Jaaxy here to do some keyword research. It's totally free up to 30 searches 🙂
Another way you can source for content is by looking at Google's "People Also Ask". Below is an example.
You can also take these questions as examples because these are basically what people have been typing on Google – they are long-tail keyword and you might wanna take advantage of that!
Another way you can source for ideas is by using these websites: Answerthepublic.com, Google Trends (you might wanna set a Google alert too).
2. Validate The Competition
Now that I have all of those potential keywords and content that I can create, I wanna see and validate those keywords on a keyword research tool – mainly for 2 reasons:
Are there enough searches?
What's the competition like?
I again use Jaaxy for this (I've mainly ONLY use Jaaxy ever since I joined Wealthy Affiliate, and it's proven to be enough). You can try using it Free, up to 30 searches.
First, I'll put my keywords there and look at the average searches. I usually would like it to be more than 30.
Second, I'll look at the QSR (an indication for competition) and I want it to be below 100 – lower competition.
On these searches alone, I can already get great ideas on different types of content, plus with the validation that I need. I also look at the SEO most of the time to see whether it's a good long-tail keyword.
One thing that I'll make sure is that to have no grammar mistakes on those longtail keywords. Write it as though a human would.
Once you have a list of keywords that you can use, you just wanna get on and write those contents 🙂
Tips On Using Those Keywords To Rank
Here are just some of the hygiene that you gotta do when you create the post with the keyword. Just to make sure that Google and other search engines can crawl your website effectively and your website to rank.
Keyword to be in the title
Keyword to be in the first 2 paragraphs of your post
Keyword to be in the post's description (from All In One SEO or Yoast SEO)
Keyword in your images' Alt texts
Keyword in your post's tags
Keyword in one of your post's headlines
Again, Content Is King
(Or in this case, queen!)
If someone would ask me whether keyword or content is more important, I'll definitely answer content.
You want to build a base and engagement. Google wants those engagements.
If you're writing for the keywords or the robots, you won't be seeing engagements as high as if you were to really focus on getting quality content out.
So, even though you've mastered this keyword research thing, try to take it lightly.
I don't always make sure that I've got my keywords everywhere on my post – but I just want to make sure that I've written enough for someone to benefit from my post.
I hope you'll keep this in mind.
So, if you're a beginner, I hope you learn something from my blog, and if you're a seasoned blogger, share with us your tips below as sharing is caring! 🙂