I partner with some companies (only the good ones!) that I think will be beneficial to my readers. If you purchase through my links, I'll get a small commission at no extra cost to you! To know more please read my disclaimer.
Have you ever watched a YouTube video of someone sharing a story on how they managed to buy their first house in their 20s? How do you generally feel about it?
Does it make you want to buy a house in your 20s too? Cause I sure did……
And I actually went and bought one. 
But I bought it strictly for investment purposes, I wasn't planning to actually stay in the house.
I'm not really sure why, but that was my initial plan when looking to buy my first property. And also, I thought it'd be super cool to be a landlord…that's no longer the case after I had to keep up with all the expenses. Huh!
But today, in this post, I want to share my experiences and lessons when I first bought my house at 25 years old. Again, for investment purposes to get rental income.
If you'd like to know more about how you can also do this, or simply plain interested and wanting to feel inspired, then keep on reading! ☕️
---
More from me:
---
My First Inspiration
I first got the idea of owning my first house from my cousin, who's very active in subletting and renting out houses to make extra income. I was just 23 years old at that time and I just wanted to have that kind of "passive" cash flow as well.
Good to mention that I was also reading Rich Dad Poor Dad: What the Rich Teach Their Kids About Money That the Poor and Middle Class Do Not!
, and I was really inspired by the story of how Robert built his empire through real estate. And I just thought, why the hell not – if he can do it, then I can do it too.
I had just graduated at that time and I thought I would make a lil bit of money driving Uber and save it in order to do my first sublet business.
So I went to my cousin and asked how much should I be preparing to do the subletting business and he told me to save $10,000, which of course, didn't come to any fruition because I was young, dumb (and broke).
The minute I got my allowance from driving Uber, I just started shopping on things I don't need.
So from there on, I know that it's really important to have a plan that's really concrete before you actually go and buy your first house.
If you are looking to get better and start winning with your finances, grab my FREE Yearly Budgeting Template below. It's the EXACT budgeting template that I still use till today 🙂
[convertkit form=1525648]
Having A Goal & Mindset
The first thing that I've realized upon talking to my friends about owning a home, is that without a proper goal and mindset, you're more likely not to go through with it at all.. So at the end of the day, you'd still end up owning zero property.
This happened with my Uber allowance too, remember?
Some people can just say that they would like to buy a house next year, but if they never really put it on pen and paper, it's really unlikely for them to do so.
I know it, cause I've been there too.
So making sure that owning a house is really one of your big goals for the year/next 5 years and having a clear mindset will really help your journey and making things crystal clear!
On top of that, it will help you to properly plan and save your money for booking and putting down the down payment!
Ps: You can use my Yearly Budgeting Template and create a savings goal for the down payment – it'll help you clearly track where you're putting all of your money and how far along are you to achieve the goal 🙂
How Can I Start Saving For A House in My 20s?
When I knew that my goal is to actually buy a house in my 20s, I went to meet my cousin to plan out a saving plan. Just to make sure that I'll have enough money to put down for a down payment when the right property comes and sweeps me off my feet!
Read my post here on how I track my expenses to make sure my savings are on point!
My cousin is also a banker so he's pretty fluent in terms of the savings and investment accounts out there so I kinda trust him to guide me with my plan. I would strongly recommend for you to find someone like my cousin if you need help in planning for this – BUT please be mindful of predators!
By predators, I mean real estate agents or financial advisors who are not really looking to serve YOUR best interest but more towards them making a quick sale.
Do your research and if possible, find someone trustworthy enough for you to seek advice from.
If you don't know any from your circle, internet to the rescueeeee!
Search for the best savings account and have an idea of the average cost of houses in your area/country. From there, give yourself a time frame of how long should you save to make it for the downpayment. My rule of thumb is to save 20% of the cost.
I still recommend going with CIT bank as it offers one of the best savings rates out there. You can check out the full list of different accounts here, along with their respective interest rates.
Anyway, my cousin basically showed me a 5-year plan on where I could save my money and prepare to pay for a down payment – 20% of the average apartment cost at $300,000. So, a plan to save $60,000.
The next thing I did was going to the bank and register my savings account.
I also made it compulsory for me to actually contribute a hefty sum every month towards the account to make sure I get to my goal even faster! At that time, the contribution was higher than 10% of my salary.
Talk about commitment, ay?!
Always Keeping A Look-Out
Well…. something happened before I got to my 5-year plan..
My cousin called me up one day for a condominium project that's within my budget and could be a really good investment property due to the location.
But, if I'm being really honest here, I don't really know much about the property at that time (not that I know a lot now, maybe a lil bit more than before) but I trust my cousin so I kinda just went ahead with his suggestion.
Ha ha don't do this, guys, PLEASE do your research!
Research, Research, Research
I did do a little bit of research. Well, sort of.
Not that I made any major mistake though, the location was really good – it's a walking distance from the newly-built MRT (which is the most favored public transportation here) and very close to eateries and has a couple of shopping malls around the area. Plus, there's a bus station RIGHT in front of the building. It's just awesome.
The apartment was also the cheapest 3 bedroom apartment along the new line of MRT and it has tons of amenities like 7 swimming pools (I'm not sure whether it was necessary but oh well), a gym as well as a coworking area. So I guess with the location and the property itself, I was pretty darn satisfied.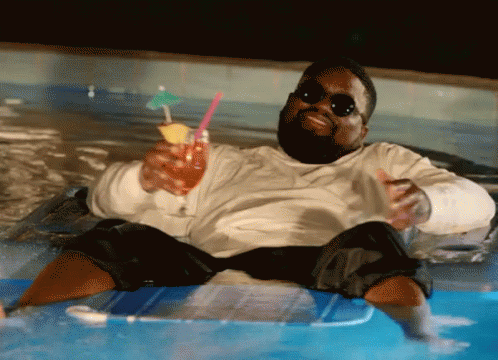 Also, just to sweeten up the deal, one of the biggest investment companies here is going to be relocated very near to the apartment – which is super great because then I could actually target all those new young white collars as my potential tenants!
So when my cousin told me about this project, I went to the showroom with my sister the week after and was pretty much sold.
I paid $1,000 for the booking fee and… from there on I kinda already got the house. Of course, I needed to apply for the loan, but my credit score was pretty good, so I got one rather quick.
If you'd like to more about the credit score, you can read it here 🙂
Getting Updates
If you don't know any property agent but you still want to be updated with new projects that are popping up in your areas, I would recommend being active on online forums.
I found that property buyers are pretty active there and would give a lot of their thoughts on different property projects. OR if you know any real estate blogs that you could subscribe to, then it'd also be great for you to always be updated with new projects/new listings from the agent.
That's how to be updated. BUT, you'd still need to do your research before buying like the location, the developer, if you are renting out, who's your target market, and are they actually hanging out around that area.
These are a few things that you need to keep in mind before buying a house/property, regardless of whether it's for your own stay or for investment purposes.
So I Got My First House!
Yup, so that's basically how I got my first house.
If you don't have someone around you like my cousin here, again, you will need to do a lot more research than what I had done because you really want to make sure that the property that you're buying is going to yield some good returns to you, whether you're renting the unit out or even staying in.
But yes, that's really how I got my first house. And I can tell you, that's the easiest part of owning a property. 
Payments I Had To Make After Booking The House
And… here comes the not very fun part – the payments….
For real guys, no one actually briefed me in detail in terms of all the payments I need to make once I got the house (even though my mum is actually a certified realtor here).
The fault is with me, I should have done a lot more research on it but… I was kinda in denial of all the different payments I gotta make.
Like I said, I was young and dumb. Sorry.
After I've gotten my loan approved, I had a lawyer contacted me, we sat down together one day and went through everything that needs to be paid. And thank god, due to my apartment's small size, my payment is not the highest one out there.
Let me remind you that when I got the house, I was only a year in working my first full 9-5 job and I didn't have that many savings.
But for some reason, the stars were all aligned and when I had to make the payment, I had people returning what they owed me and my mum giving me back my piggy bank money that I've never touched since I was young. I didn't use all of them though, don't worry.
I was lucky that all the upfront payment went smoothly. Amen!
For your reference, below are some of the fees that you'll need to pay:
Origination Fee – Underwriting & Application Fees
Credit Report Fee
Title-Based Fees
Survey and Appraisal Fees
State Recording Fees
Property Taxes
Homeowner's Insurance
Private Mortgage Insurance
Escrow Fees
Pest or Mold Inspection
Agent Commissions
*These fees will vary from state to state, country to country. Definitely check with your local agent for a more accurate list of fees.
Don't repeat my mistake here.
Before buying a house, do thorough research on ALL the payments that you need to be paying once you put down a booking fee & down payment.
Payments are going to differ from one person to another. So calculate what would be yours.
If there's any subsidy given by the government, make sure to take advantage of that too! I had $5,000 off as I was a first-time homebuyer.
VP Of The House
After the payment I've made with the lawyers, there's not much left that I would be needing to do or pay afterward. Just waiting for the apartment to be ready and get VP-ed!
VP is an abbreviation of Vacant Possession – which is basically a term where the sellers or developers will need to give you the property upon completion of the house.
It was only 1.5 years after I've bought the house that my house got VP-ed. The progress was rather quick just because my unit's block is the second phase of the whole property, so they have had the foundation ready a few years before.
Other than the monthly payment that I've been making, there's nothing else that I needed to do or pay.
Then come December 2019… when I've gotten the VP letter of my apartment! Yayyyy!
I was so excited to see my unit and see what I can do with it to start renting it out and start earning some extra moolah!
Wasn't Expecting These Extra Payments….
As I was getting excited and started pinning all these pretty home decor pins on Pinterest, I read the VP letter carefully and OH MY GOD – there are more payments to be made.. yay…
So if you're also buying a property, just remember that there will be another set of payment coming before you actually get to take the letter of clearance.
The payments are basically for:
Facility maintenance
Water meter deposit
Master fire insurance
Electricity deposit
Sinking fund advance
Sinking fund deposit
Property miscellaneous charges 🙂
Again, DO YOUR RESEARCH!
Comes The Renovation – OMG!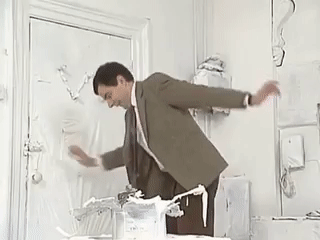 So, all right. I've made those payments.
Really, silver lining, I've actually switched my job and had a whooping 80% salary increment by the time my house got VP-ed. (If you're tiny bit interested in knowing how I did that, you can read more here)
If I were to still be earning my last salary, I'm not really sure whether I'd be able to fork out the money to pay for the deposits of everything.
& that's not even the worst part 🙂
The worst part is when you're trying to figure out how to even start renovating a property.. For someone who has never even called up a contractor to get something done at her own place, this is no walk in the park.
But putting on the adulting hat, I've surveyed a lot of different contractors and if you're like me who's very new to house renovation – it is far from cheap.
I ended up working with a few different contractors to do and fix different things like plaster ceiling, electrical installations, etc, instead of going with one big package from a sole contractor.
Anything else that could be done by us, we do it ourselves like buying all the appliances, setting up the curtain railing, and sewing the curtains.
Update Aug 2020:
Though working with different contractors are A LOT cheaper, the hassle is real because you'll be needing to manage different projects and people.
If you do have the money, I'd recommend going with a package that can come together with interior design.
Renovation + interior design package that I've seen was the best value for money. So if you do have the means, go with this one!
Just so you know, whenever you're doing a reno project, it's unlikely to get everything done smoothly.
There's always going to be something that's gonna come up and that's okay. That's why you should always give a good 20% buffer on your renovation budget too.
My advice is to save every month along with the progressive payment to the bank before your house is ready. This gives you a good buffer to upgrade or do a renovation on your apartment
Ps: If you're buying an apartment, don't forget that you'd be needing to put on a deposit to renovate your house. And if you're on landed property, you'd need to get approval from your city council.
Cost Me A Ton But All Is Good ~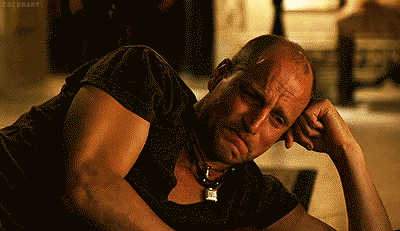 So, the renovation was… expensive. Especially when you're going to be furnishing the house too.
How did I get my money you ask…? (OK you didn't actually ask, but play along).
Well, remember that savings account that I had previously opened up to put as a down payment for a house? Since I didn't have to make any down payment, I have that money to spend on renovation and furnishing!
Another 2 sources that brought me $$$ at this time:
1.DIRS Claim
When the developer wanted to attract more buyers, they were offering a rebate of all the interest payments made before the units got VP-ed! So I got back more than $12,000 from this alone.
2. Investment Link
Again, one of the perks that the developer gave was an investment link account from an insurance company (AIA). Basically, the developer was thinking that this could help some buyers to finish making the payment faster. BUT, you'll also get the option to cash them out earlier. This alone gave me an extra $21,000.
In total, I have about $40,000+ to spend on renovation and furnishing.
Savings account: $10,000
DIRS Claim: $12,000
Investment Link: $21,000
But of course, I'm not going to be crazy with the money.
I'm only spending at the minimum so that I can put back the balance to my emergency fund that's in need of a top-up as well as my investment accounts!
For you to note: It's not every time that developers will offer this kind of rebate. I got lucky at that time because real estate was in a bit of a downturn and developers are pulling a lot of different tricks to attract buyers. Again, check with your real estate agent if there's any promotion is given to buyers.
Should You Buy A House in Your 20s?
Some of my friends kinda got inspired when I told them that I bought my first house in my 20s but I can also tell you that it's not for everyone.
And if I were any wiser when I was a few years younger, I might not even buy the house.
Just because if I were to put all that money that I've invested in paying for the house to an investment account, I could actually get a pretty good and hefty sum of returns already.
BUT, that being said, as a young adult with very little money planning, I don't think the majority of that money will go to the investment accounts if I didn't actually buy a house. I would definitely have spent them.
So, I guess it kinda worked out for the best for me.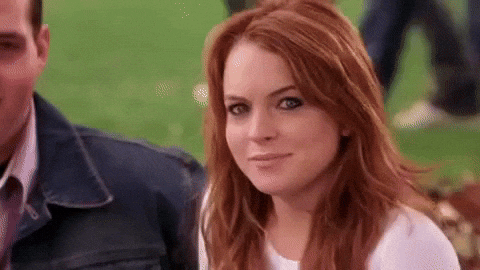 Run The Numbers
I know that with my mortgage plan, I will definitely pay more interest because I didn't put any down payment for the property but since I'll be renting the unit out and using the rental income to pay my mortgage, I'm accepting it for now.
I do need to handle the maintenance of the unit which I'm not looking forward to, but I guess it's all about adulting.
And with the increase in rental rates due to the location, I'll be able to cover the monthly and annual maintenance payments.
One thing that I didn't really dive deeper was knowing exactly how much you will be paying the interest & principal for your house. You can use the one from Dave Ramsey HERE.
The faster you get to finish your house loan, the less interest you'll be paying the bank. And don't be surprised if the % breakdown between the principal & interest is almost 50-50. BUT do remember that banks can give you a penalty when paying back the loan faster than the term.
Use the calculator when you are applying for a loan from banks. It will give you a much clearer picture of how much you will ACTUALLY be paying.
Update November 2020:
I've decided not to pay the bank early because I would get better returns in my investment account if I were to put that extra money there than paying my mortgage loan more every month. On top of that, I've got a tenant now & I'm currently on a positive cash flow with my unit every month.
Mortgage to the bank: $1,300/month
Rental income: $1,600/month
Maintenance fee: $200/month
Balance: +$100/month
My General Rule If You Want To Buy A House
After listening to Ramit Sethi's e-book on Audible, I kinda saved this rule of thumb just so that I won't be tempted to buy another property (for my own use). And I think it will also work with a lot of people out there.
But of course, I didn't go with #2, cause I bought it solely for the purpose of renting the place out 🙂
Tell Me Your Thoughts!
So what about you? Are you planning to buy a house soon?
If you have already bought one, let me know your journey in the comment! Was it a scary one?
If you like this post and find any value to it, I'd really appreciate it if you can also share it around on your social media platforms – or anywhere, really.
This will just give me an indication of whether or not whatever content that I'm putting on my blog is something that people would want to read and find value from 🙂
Cheers!