I partner with some companies (only the good ones!) that I think will be beneficial to my readers. If you purchase through my links, I'll get a small commission at no extra cost to you! To know more please read my disclaimer.
Have you ever wondered what are the different high paying online jobs that you can do?
Did you once imagine a life of not going through traffic every morning just to get to work?
Cause I sure did…
Whenever I got stuck in traffic, I always daydream of a life wherein I can work anywhere I want.
I can work at a coffee shop, in my living room, in a library, or anywhere remote.
That image made me think about how much money and time I would save if I ever got to work at home.
Did those things cross your mind as well?
If so, you've clicked the right article!
I'll be sharing below the different high paying online jobs that you can do this 2020.
I hope your resume is ready because after reading this post, I'm sure you'll be tempted to apply for these jobs! 😉
15 High Paying Online Jobs To Apply For This 2020
The internet has changed our lives more than you think.
It changed how we communicate, digest information, shop, do our jobs, and pay money.
The internet has revolutionized the way humans live!
One of the most notable effects of the internet would be regarding how we do our jobs.
The internet allowed us to work from home, at the beach, or even while commuting.
It has also allowed entrepreneurs to scale up their business without printing ads and handing them out to people.
Since it has given business owners this advantage, in effect it also gave out opportunities for employees.
Before, employees need to commute to go to their work. Nowadays, people can just work in their homes thanks to online jobs!
And it's also because of online jobs that they're able to earn more money on the side or even quit their day job to focus on these opportunities (like I did!).
So, I've written below the different high paying online jobs that you could look into if you're looking to have a career shift. I've also included their job description and its average salary so you can take your pick 🙂
1. Product Manager
Avg Salary (Glassdoor Reference): $108,992 / yr
A product manager handles the process and developments of a certain product of a company.
One of the typical responses I heard when someone didn't want to apply to a product manager position is because they don't have a specific technical skill. Well, you don't need to be the technical person; instead, you'll be the mastermind of bringing a vision to life.
Product managers basically think of different ways to innovate products and also find solutions to problems. 
They are part of the process when it comes to analyzing products and research the market on how it can stand out from its competitors.
A product manager is also responsible for the different strategies on how a product can be successful. 
They usually have a team surrounding them and in most scenarios, the product manager will delegate the different tasks to each team member so everything is done efficiently and fast.
According to Brittany Cheng who's a 5-star Product Manager at Yelp, a typical day would involve a lot of interaction with people. You'll be talking with different teams and leaders of that team.
Those teams could be the engineering team, design team,  executive team, user operation team, and marketing team. 
Teams are created when inventing a product so that each team could focus on different tasks.
As a product manager, those teams report to you.
The job description of a product manager can range from the jobs below:
Providing a vision for the product that can serve the needs and demands of customers. 

Analyze consumer behavior and competitions.

Creating different teams to work on different aspects of the product.

Properly delegating the tasks to the team.

Setting a timeline for different stages of the product.

Provide leadership among different teams.
So a product manager basically overlooks each team and what they're doing. A good sense of leadership, organization, and creativeness is needed for this job!
2. SEO Specialist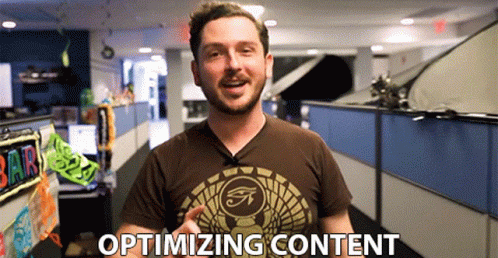 Avg Salary (Glassdoor Reference): $49,589 / yr
SEO basically stands for Search Engine Optimization. It's the process of making your product or website rank high in different search engines.
SEO Specialists know what to do to make a website be seen when people search for keywords related to it.
They can help your business because they are knowledgeable about what your website lacks and what it can improve on.
Their main duty is to make the business' website rank at the top of its competitors when users search for keywords in Google, Yahoo, or Bing. And because of that, they need to be up to date with different strategies since search engine algorithms change from time to time.
Strategies that worked 10 years ago might no be as effective today.
If you have a plumbing company in California, you want your website to be the first one that pops out when someone searches for a plumber in California. And an SEO specialist can do that for you!
That's the reason why being an SEO specialist is part of high paying online jobs!
An SEO specialist has been in demand more than ever because different businesses are fighting its way to the top of a search engine result!
Think of it this way – when you search something on Google, you always just limit yourself to the first page only, right? Which means the ones on the second page and below have VERY minimal exposure. That's why businesses are doing everything to rank high on search engines.
If they rank high, there will be more eyes on their business. If more people are watching, there's a higher chance that some of those people will click to their websites and convert 🙂
3. Digital Marketing Director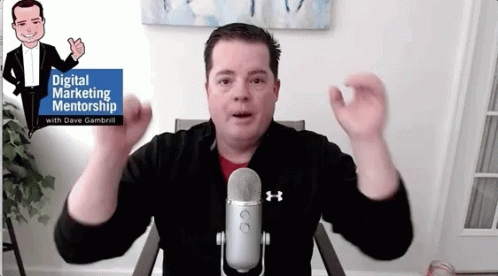 Avg Salary (Glassdoor Reference): $103,336 / yr
A digital marketing director is responsible for planning, developing, and implementing a digital marketing strategy.
The reason why they are one of the highest-paid jobs right now is because of the importance of digital marketing for every business.
In the world dominated by the internet, marketing on the online space is the best type of exposure that you can do. Simply because it's cheap, easy to set up, and very transparent.
But online marketing is much easier said than done. There are a lot of factors involved in getting a brand to be an online leader in its industry. That's why digital marketing specialists are hired because they make the process less difficult!
They're also knowledgeable on how to bring someone who's never heard of the brand and convert them to a paying customer!
These marketers know exactly what content to produce to make people go click your website. They know what keywords to use for your blog and what type of video content should you create.
So a person for this job needs to know how to bring traffic to your website and convert!
4. Technical Support Manager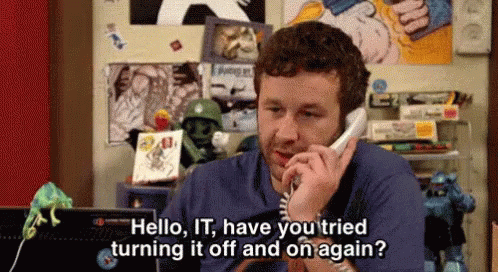 Avg Salary (Glassdoor Reference): $45,218 / yr
A technical support manager is the one who manages all technical service-related operations for a company. 
A person who's in technical support helps clients and even employees with their technical problems – this can be a company's system, a client that can't purchase something, or a website that's not loading.
A person for this job should have a deep understanding of the company's system because every issue of a client or staff can be unique.
Since most issues are solved with clear communication, a technical support manager should excel in this skill!  Communication skills are important for this job because you are delegating tasks to your team on who handles which type of problem.
Another skill to have would be excellent problem-solving skills. A tech support's job would be around fixing a technical issue experienced by another person.
The last skill would be adaptability. In tech support, there will always be constant development of systems and applications that will be used by the company. So being able to adapt easily with the new systems will be a great advantage.
5. Transcriptionist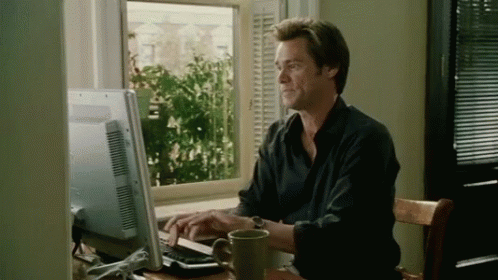 Avg Salary (Glassdoor Reference): $23,602 / yr
A transcriptionist would be someone who's listening to a video or audio and type what the audio is saying. Transcribing requires little effort but needs a bit more time and patience. 
This is a job that's in demand because more and more businesses are trying every style of content – video or written format. 
Sometimes, they will just repurpose 1 content to a few different formats. So what they usually say in the video will be the same thing on their blogs. With that, they are hitting both types of consumers – the ones that are visually inclined and the ones that prefer reading.
Being a transcriptionist sounds easier than it looks but it really requires patience and time since you'll be pausing the video then typing it.
Plus, in some cases, these videos or audios aren't 10-minute files, some reach hours!
If you're going for this job, prepare yourself ahead! 🙂
6. Virtual Assistant
Avg Salary (Glassdoor Reference): $26,350 / yr
Whether the list is about high paying online jobs or the best online jobs, being a virtual assistant is always part of those lists.
Because it's true. Being a VA is a high paying job and at the same time, it's one of the best jobs online.
VA's are always in demand because as more entrepreneurs place their business online, they can't do all the work. They need an assistant to help them with daily tasks.
If a business owner is too busy to do the small to medium workload, that's where a VA comes in. 
A virtual assistant is responsible for providing all sorts of services to clients and even big organizations. 
When you're still a new VA to the company, administrative tasks are the ones that will be delegated to you. Such as responding to emails, managing appointments, answering queries, social media monitoring, social media marketing, and data entry.
A basic requirement of being a VA is to be computer savvy and knowledgeable on how social media works.
7. Sales Manager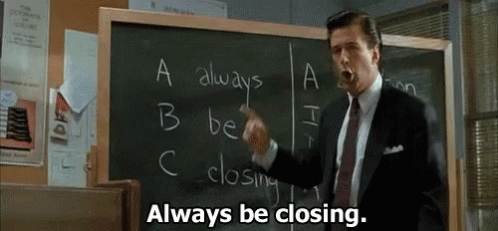 Avg Salary (Glassdoor Reference): 99,299/ yr
Sales managers are the ones who lead the team or the company in generating more sales. 
They give out new strategies and approaches when it comes to reaching the target sales. 
They're part of the high paying online jobs list because a company is willing to pay a high salary to someone that can increase their revenue. Revenues are important because its what keeps the business running!
If you're able to pull up sales, you're automatically a valuable member of the company!
But sales managers don't just focus on revenues, they also balance their work with maintaining a good relationship with clients.
This means that this role doesn't only focus on sales strategies but it needs good communication skills as well!
According to MTD Sales Training, you need these 7 habits to be a great sales manager:
Become Overly Cautious

Always Learn And Develop

Leverage Your Business Intelligence 

Increase Your Research Base

Improve Your Persuasion and Influencing SKills

Increase Your Self Awareness

Keep The Client's Business At Front Of Mind
I love these points created by MTD because its what makes an excellent leader!
MTD mentioned about being curious. And I believe that the habit of being curious makes you ask the right questions that will lead to correct answers which will help the overall business (or your client's!)
Another habit that I liked would be #2! Doing that habit will make you develop a growth mindset.
With a growth mindset, you continually improve your skills and knowledge!
Having this kind of mindset is key to anyone who's looking for a leadership role.
And as a leader in your company, you always have to work towards the path of constant development.
8. English Tutor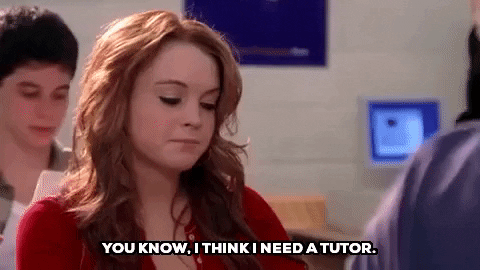 Avg Salary (Glassdoor Reference): $20,347

 / yr
Since the English language is one of the most widely used dialects globally, more and more people are looking to learn how to use it. That's why English tutors are also in demand.
A person for this job should help students or clients with their reading, writing, and grammar. But it's important to note that every tutor's level of responsibility will vary from one another. It will depend on the skill level of the student.
With that said, one of the job responsibilities here is to assess the student's strengths and weaknesses in different areas of the English language.
Once the strength and weaknesses are identified, the tutor will lay out a plan on how he or she can improve the situation of the student.
Another important skill to have especially when your students are kids would be to be creative. When it comes to kids, to get your points across, you need to be creative as a tutor. Creativity in this job will help you become an efficient tutor!
9. Virtual Recruiter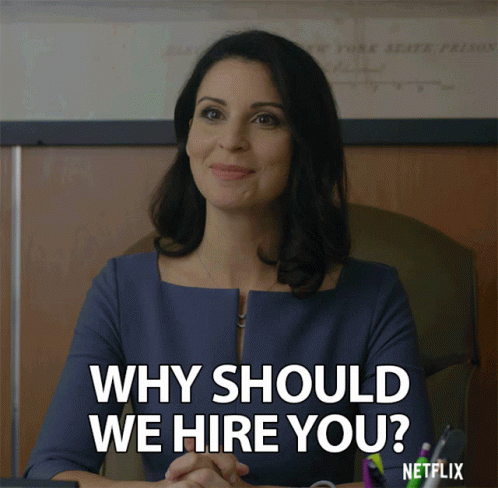 Avg Salary (Glassdoor Reference): $49,315
 / yr
As a virtual recruiter, you'll be a liaison between a company and potential new hires. You'll be the one who'll post the job openings and its qualifications. 
To some companies, the virtual recruiter will be the one who screens, asses, and do the first interview. 
Since virtual recruiting doesn't require face to face interviews and office space, the company saves money and time. So if a business is still starting out but needs employees, that's when they will hire a virtual recruiter. 
It's also the job of the virtual recruiter to help the new hires on the onboarding process.
The new employees need to be informed on how the company works, who are the different officers, what the company expects of them, and how they can productively start.
So if you're good with communication and you love doing interviews, this job might be the one for you!
10. Technical Writer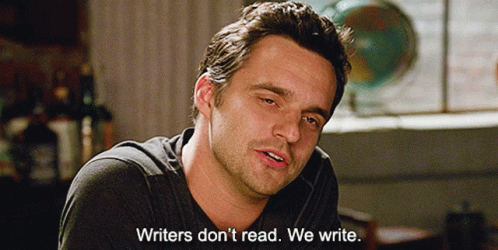 Avg Salary (Glassdoor Reference): $57,282

 / yr
This type of writing is different from creative and business writing. A technical writer writes about a particular subject that requires direction, instruction, and explanation.
This style of writing is straightforward. The writer here should have the ability to structure the words and sentences that gives out clear explanations and instructions.
Thus this job requires thorough research and the ability to explain complex topics.
If you're able to simplify topics that can be understood by many, companies will pay good money for that. Why? Because you save them time and effort in understanding long and complex readings.
Technical writing includes reports of analysis, executive summary statements, policy manuals, instruction manuals, user manuals, and summary of reports that highlights the important topics.
11. Social Media Manager
Avg Salary (Glassdoor Reference): $50,473
 / yr
Social media managers are the ones that are trusted by the company to monitor, execute, and filter the social media presence of the company.
They're the minds behind a good social media post whether that's in image or video form.
It's the job of social media managers to think about the different strategies that the brand can use. These strategies aim to increase awareness across different social media platforms.
When I see brands take time to engage with their customers in the comment section, it tells me that they're serious about building a relationship with their users.
If you see a company that's always talked about online whether because of a viral post or they're the leading brand in that space, it's for sure that the social media manager and their team are the reason behind that success!
12. Web Developer
Avg Salary (Glassdoor Reference): $68,524
 / yr
A web developer is someone who takes a web design created by a team or a client and makes that "design" to a website.
Web developers are well versed in programming languages. A job of a web developer is important and quite complex that's why they're paid a good amount of money.
Bitdegree said it best, "Web developers have quite a difficult job, because they essentially have to take a language we understand, such as English, and translate it into a language that a computer understands" 
This job is compensated well because they turn an idea to reality. They are responsible to make a company's website be functional and appealing to visitors.
Entrepreneurs hire such people because having a website for your company can sometimes be a make or break factor in certain industries.
That's why they pay a high salary to web developers because they can help a business thrive in the online space.
13. Graphic Designer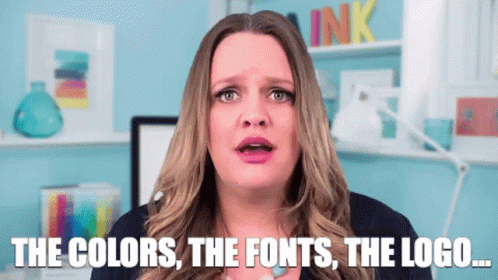 Avg Salary (Glassdoor Reference): $45,677
 / yr
Your content doesn't have to be just videos or written format, an image with a strong message can go viral and boost your website traffic!
Graphic designers create a visual concept to convey information through photos and art.
They're the ones responsible for posters, billboards, ads on the highway, images on the street, logos, and any visual marketing campaign that you see!
Some might argue that they don't need a graphic designer because they can do their work on any free graphic design platform like Canva.
But what they fail to see is that seasoned graphic designers can create compelling images that can't be done in Canva. They have the experience and most importantly the skills of making viral images! And most importantly, original.
Plus, making an image post isn't just about posting a picture and writing words on top of it. A great graphic designer knows typography and color theory. Add that up with excellent creativity, every visual content will for sure attract eyes!
14. Content Writer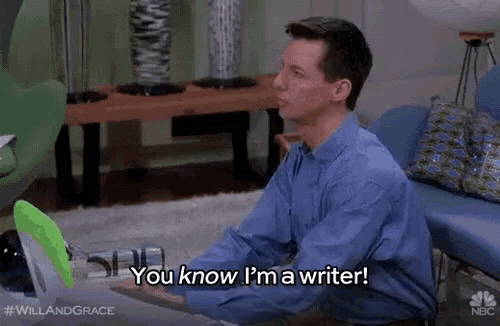 Avg Salary (Glassdoor Reference): $49,114
 / yr
Some companies are investing in content writers for their business. They don't want to be one-sided and just produce video content. They also want to engage with potential customers that want to read.
The "content" could be an ebook, a written format of the video, or an audiobook. They don't just write on a company's website, they also write on different social media platforms. 
Sometimes a certain style of written content can work for Facebook but not for Instagram. The same goes for what works on Instagram might not work for LinkedIn. If you don't know how to tell the difference, a good content writer does!
Remember that these writers are just like marketers, they are up to date with different trends and styles in their field!
15. Copywriter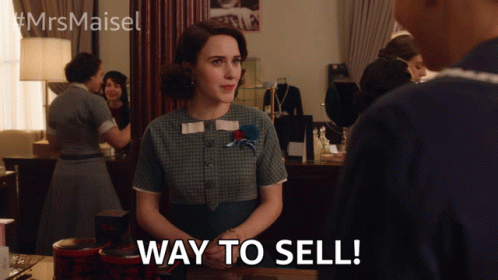 Avg Salary (Glassdoor Reference): $58,465
 / yr
Copywriting can be defined as salesmanship in print.
It's basically the process of structuring words to entice a website visitor to do an action. And that action can be buying something, registering an email, or subscribing to a business.
Copywriters are needed by companies because they are well-versed on how to persuade readers to take action.
Think of it this way, a marketing campaign is only successful if it fulfills its reason – whether that's getting a new set of emails, subscribing to the company, or simply to share the post.
A copywriter can do all those things for you! They're able to make the readers of the marketing campaign do all those actions.
Online Jobs For The Best
It's good to know that online jobs are there if ever we need to move on from our traditional workplace.
Sometimes, these high paying online jobs can compensate the employees much greater than traditional companies.
With online jobs, you can work for two employers if you're only searching for part-time work. And most of these jobs are flexible with time. So you have the luxury of picking your time when to work.
When it comes to the jobs above, it really pushes you to be the best version of yourself. The jobs require you to be up to date, to solve problems, and find solutions.
Ready to take on one of those jobs above? Here are 62 Best Remote Jobs Website by Ryan Robinson!
If you're looking to land jobs as fast as possible, I've written an article for that as well 😉
So which one of the high paying jobs above do you like the most? Are you planning to apply to some soon? Let me know below!