I partner with some companies (only the good ones!) that I think will be beneficial to my readers. If you purchase through my links, I'll get a small commission at no extra cost to you! To know more please read my disclaimer.
Since we've already talked about a series of topics pertaining to starting a blog, it's time to talk about how to generate traffic for your website. 
To stress the importance of website traffic, I always put it this way – without website traffic, your site won't survive – it's like oxygen to us humans. 
You can have the best looking site and the greatest contents but without traffic, all those efforts are put to waste. 
So to further improve the state of your website, I'll be sharing how you can increase traffic to it! Understand that the strategies listed below won't just bring normal traffic but it will invite an audience that will engage, share, and love your content!
These are different ways that have worked for me, for others, and eventually for you as well! So if you're ready to increase your visitor count, then let's get right into the topic!
[convertkit form=1786540]
10 Free (& Easy) Ways On How To Generate Traffic For Your Website
Before we discuss the different ways to increase traffic, we should first talk about why we NEED to do this. 
As mentioned earlier, website traffic is like oxygen to humans – it's that important. When you increase the number of visitors on your site, you also increase the chances of you getting more revenues. 
Think of it this way – every business whether big or small has some type of marketing campaign. They do this because it puts their business in a better position. How? With their marketing efforts, it makes their business be seen by their loyal customers and POTENTIAL customers. It also entices people to KNOW MORE about the business and ultimately, to BRING MORE SALES.
The same goes for our websites!
We do SEO and we produce quality content so that more and more people will get to see our website, what we sell, and what we produce.
And if your goal is to monetize your website, traffic is one of the most important components that you need to achieve! I mean, what good is selling a life-changing product if no one even sees it? 
That's why generating traffic is crucial to any online business or blog. Now that you know the importance of it, here are 10 ways to generate traffic for your website.
1. Organize Your Website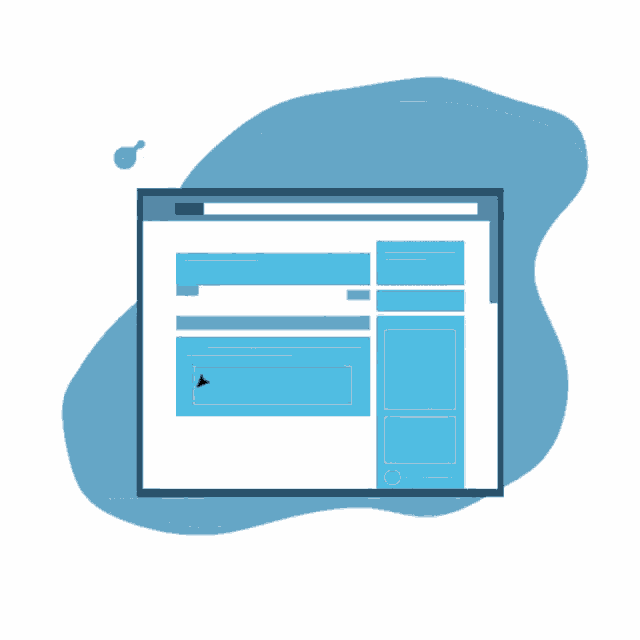 First things first, you need to have an organized website. When you invite people to your website, you want to show something that's presentable and pleasing to the eyes.
Your website is like a hotel and you're the manager. You want your customers to stay as long as possible in your establishment. For you to do that, you need to make your hotel clean, livable and have all the complete amenities.
The same strategy is used for your website! You want your website to be organized, fast, and functioning well.
Nothing turns off a visitor than a loading site and a cluttered layout.
So for people to stay longer on your website, you need to make the user experience as smooth as possible. You want them to find what they need instantly. So also make your website easy to navigate and access.
When you achieve these things, there's a higher chance of people sharing your website with others. Which in return gives more traffic to your site!
Now there are several factors that you need to consider on how you can improve your website. Instead of briefly talking about them here, you can read a whole post dedicated to it!
2. Create Quality Content
I always say quality content because when you read something, you can always tell whether the post was only made for promotion or it was created to really help out readers. The ones that are of quality are posts that share information and experience to help out people seeking answers. 
So to create quality content, you need to go beyond the surface level information. You need to research more to share more. Your website visitors will greatly appreciate it if you provide all the answers to their searched questions. 
Remember that when a visitor clicks your post, it's because they need information.
And when you provide the best answers, your website will stick to them as a site that gives full and valuable information! 🙂
When you create quality content, you don't just attract visitors but you bring audiences that will engage with your post – and that's what we want! 
Audience engagement only happens if these people see value from your content. It doesn't just happen randomly. And you want these kinds of website visitors because search engines take into account these engagements which eventually will improve your search rankings!
Take this post for example, I've written 10 tips on how to improve productivity at work. But these 10 tips aren't just written for the sake of creating content, these are productivity hacks that have greatly helped me! 
I was confident to list down those tips and write about it because it has worked for me. And I know someone out there will need help in increasing their productivity at work as well.
True enough, there were people who did find the post valuable!
So always aim to create a quality post! Write down your experience, share what worked, and didn't work for you.
Genuinely want to help your readers and visitors! Also, if you receive comments, try your very best to reply to them! 
BTW, if you do find this post valuable, do leave a comment below! 😀
3. Engage With Readers And Viewers
It's not enough that your readers and viewers will be the only ones who will comment on your posts. You need to be talking to them as well! 
Don't think of it as an obligation or a task but rather converse with them with the intention of knowing more about your visitors.
A simple thank you and an answer to their question will be greatly appreciated by them. It will look like you're not just creating posts for the sake of making content but it will seem like your genuine (which you are) in helping out your audience.
Other than engaging in your own comment section, try to answer and talk with people in your niche.
You can do this if you're part of a community, a group, or a forum. And if your profile does have your website link, you just turned your engagement efforts into an act where you can get traffic!
People will be intrigued to know more about you if you smartly answer questions and mingle with other people in your community. People who didn't know about your blog will now take a look and peep inside your website! & hey, you just converted a stranger to a website visitor! 😉
4. Make Captivating Titles
In today's online space, there are tons of contents out there, especially if you're in a crowded niche.
For your website to be seen, what other things can you do to invite people to read or visit your site? A way to do that would be creating captivating titles!
When you create an excellent title, you invite more clicks and website visitors which will help you with your search engine rankings!
Video and written creators utilize this tactic to get clicks and views. When people search for a keyword in Google, they don't see the body of the content immediately, they first scroll through a series of headlines.
So in a sea of websites that talk about the same topic, creating a great headline can separate you from the pack. (I'm not talking about clickbait headlines since that can really hurt your website's credibility)
Take a look at the example below. I searched for "best diy womens halloween costumes":
Since they all talk about the same topic, what made these websites rank on the first page of Google? You can say that their content is better than the others but the reason why people saw their content is because they were intrigued or enticed by their headlines.
Most people think that creating a headline for a post is easy – they just create a headline that talks about their content and their done. BUT actually, there's more to that. You should know that there's a science to a successful headline.
Just by looking at the picture above, what can you observe? Yes, look at it first before I give the answer. Don't worry I'll wait… 😉
Okay, as you can see almost:
All headlines started with a number
Next to the number would be a descriptive word such as: easy, last minute, best and cheap.
Right next to the descriptive word would be the keyword which in this example is "halloween costume" or "halloween costume for women"
And they ended the headlines with today's year – 2020.
Do you think that's just some random coincidence? That all of those websites just happened to use the same format?
I'm here to tell you that it's not random. That format is backed by science or in this case by data!
Data shows that if you use that kind of format on your title, people will tend to click it and be more intrigued by what the post will be.
From the data above, it seems like headlines that provide a number at the start and a year on the end is a formula captivating title!
To know more about what makes a headline intriguing, check out Buzzsumo's blog post on that!
5. Consistency Is Key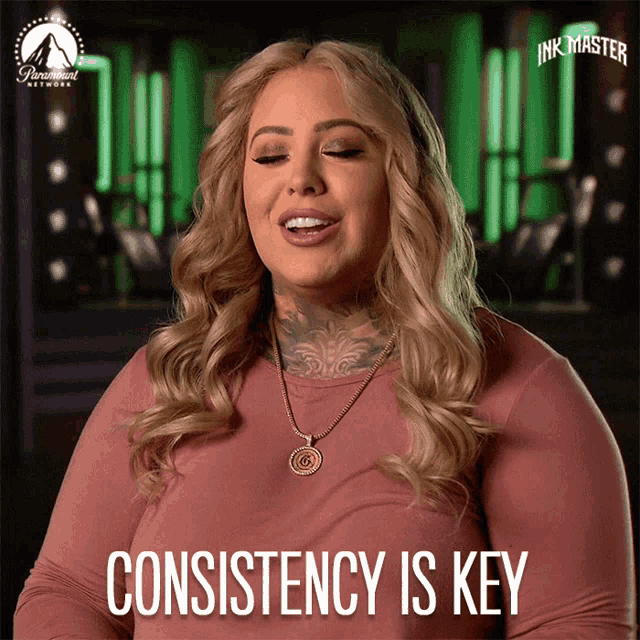 In this Finding A Profitable Niche post, I wrote that some new bloggers start out strong – they post new blog posts every day. But as time goes by, the number of published post decreases. An everyday upload turns to twice a week, to once a week, to once a month.
But if you're really serious and determined to generate more traffic to your website, that shouldn't be the case for you!
Search engines usually favor websites that post more often.
Which means that the consistency of your posts actually affects your rankings.
Again if you want more traffic, ranking on search engines should be one of your goals. I'm not telling you to post every day since we all have different schedules but be consistent enough that your loyal following still knows that you're active.
6 tips on how to achieve consistency in content making:
a. Do Keyword Research Ahead Of Time
Since you don't have the luxury of time to make posts every day, you need to make sure that your keyword is something that's being searched for regularly. 
If you don't have any idea how keyword research is done, I highly suggest you read this post because it explained in detail how you can find the right topic to write about.
b. Checkout Your Schedule
Obviously, you want to write when you're not in a hurry and have the luxury of taking your time. Consider how many minutes or days it will take you to research the topic and how long it will take you to write about it.
Because if you write when you're pressured by time, it will really affect the outcome of content and as mentioned earlier, we need to produce only quality ones.
c. Get Rid Of Distractions
Distractions can also affect the outcome of your content. So make sure that you'll be focused since you don't get to have the opportunity of content making every day.
d. Set Small Goals
When you achieve small goals consistently, you will compound those achievements. Small goals can be knowing what keywords to use, researching one keyword at a time, and making content for each keyword.
e. Create Something You Love
The last thing we want to happen is to be bored with blogging. When you write about something you love, you'll have more energy doing it. You'll make the process fun and exciting! 
f. Take Some Time Off
The usual cause of being tired when writing is being burned out. Sometimes we just need to rest our minds and bodies to be ecstatic about writing again!
These are the tips that have helped me with being consistent when publishing posts. Take note of these tips because it might just help you in the long run! 😀
[convertkit form=1786540]
6. Market Research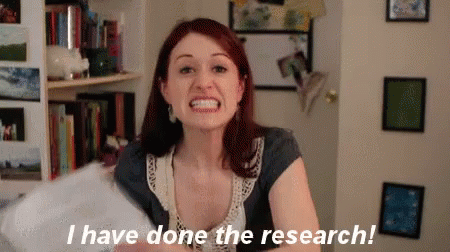 Just like any company out there, you too should do market research. Market research allows you to know more about your audience – what they like and don't like, where they virtually hang out, and what their interests are.
4 ways below to know more about your audience:
a. Understand Your Keywords
As mentioned earlier, you need to go for keywords that are frequently searched. Understand the numbers of every keyword. Answer the questions, which ones are regularly searched about? what niche do they fall into? and how many blogs are using that keyword?
Just by answering those questions, you'll have an idea of what topics pique the interest of people in your niche. But if you want to go deeper when doing keyword research, read my post on finding keywords that will rank.
b. Study Your Analytics
One way to know which topics sticks is to just write about every keyword that fits your criteria. Write about 10-15 posts and check every data behind it. 
Check what posts had more engagements, likes, shares, and impressions. Your website's analytics is a goldmine for knowing more about your audience. This data tells you what topics they are into and enjoy. Knowing your analytics will make things clearer on what you'll write about and focus on.
c. Spy On Your Competition
Spy but NOT copy 😂 – especially the big ones! In order for them to reach the top of your niche, they had to be doing something right. Scan their content and get ideas from them!
A tool to help you with this is Buzzsumo. It tells you how many engagements each post had from every platform. The higher the engagement the more significant that post was. 
When you study your big competitors, you'll know what topics work best in your niche, what blog posts draw in more visitors, and what keywords do they relate to.
d. Listen To Conversations
Social media platforms are made for people to converse with each other and share their thoughts on things. As someone who studies people in their niche, one of your tasks is to read those conversations and learn from them. 
Other outlets where you can find such convos would be in groups and communities. Remember, when people are into something, they tend to find others that have the same interests as well.
So a perfect and sure way to see what your audience loves talking about is joining groups and communities under your niche. It's also a great place to find what topics are talked about and spark a ton of conversations.
When you're doing market research, understand that this is an ongoing process! People's interests are fickle and quick to change if something new in the niche pops up. So you need to be in the know for you to be updated with your posts and topics!
7. One Platform At A Time
When you're starting out, you might think it's a wise decision to place your content on every platform you can think of. I'm guilty of this as well. I thought that if I post on every big platform, I would have more traffic coming in.
But unfortunately, that's the WRONG strategy to have.
When you're serious about wanting to get more traffic from different social media platforms, you need to understand how each of them works. Because what works on Facebook might not do well on Twitter or Pinterest and vice versa. 
So the most recommended thing to do is to focus on one platform first. Study how it works, how people react to certain posts, and how others do it. 
The platform I personally focus on would be Pinterest. I really believe that Pinterest can bring more traffic to a blog compared to other platforms especially when you do it properly. 
Pinterest has a lot of potential to bring you traffic plainly because of the aesthetic of the site, it's easy to use, and their platform is really organized and appealing to the eyes. 
One thing that's special about Pinterest is that, users go there to DISCOVER & SAVE topics that they are interested in.
Comparing with Facebook & Instagram whereby your post will most likely be through your followers' timeline ONCE. Whilst on Pinterest, your content will be saved and get shared continuously day in and day out.
If you'd like to know more about how to Pinterest for your blog, I'd really recommend these 2 courses.
1. Pinterest Strategies by Carly
This is perfect for beginners and if you're trying to understand how Pinterest basically works. Plus, it's really affordable at $57, given the value that Carly has shared based on her personal experience.
It's also heavily or totally emphasized on manual pinning.
Meaning that if you're not looking to subscribe to an auto-scheduler like Tailwind, this course would be perfect for you. I personally took up this course first when I was just starting out blogging 🙂
2. Pinterest Traffic Avalanche by Alex and Lauren
This is the second course that I've taken for Pinterest and it's VERY different from what is being taught on Pinterest Strategies. The SEO bit would be somehow the same, but in terms of pinning strategy, PTA emphasizes using an auto-scheduler, Tailwind. Which I use too.
But in terms of price point, PTA is higher at $197 BUT they offer support and community group that can help with any trouble that you get after you've finished with the course – which Pinterest Strategies doesn't offer as they would like to keep the price point low.
Another good thing that I like about PTA is that there are A LOT more techniques and bonuses that are golden nuggets being shared. Therefore I do think the price point is fair with what they are offering.
Anyway, that's my take on Pinterest. If you're able to achieve the number of traffic that you desire from one platform, then you can branch out to a second one! 
Ideally, you can focus on a max of two platforms so you can really maximize their potential but if you're confident that you can juggle two or more and still produce quality posts, then go for it!
8. Utilize Backlinks
A backlink is a link to your website from another website. Backlinks are important because it improves your website's SEO.
When a website recommends your site or blog, Google sees that as a "vote of confidence" which also means that your site is trustworthy and relevant to your niche. 
When search engines deem your site as legitimate and full of quality content, their algorithm will eventually rank your website higher. Which is beneficial for you since it drives traffic to your website.
Plus the traffic you get here isn't the ones that only scan your posts, it's quality traffic. Quality traffic are audiences that comment and engage on your posts. 
This traffic came from a website that backlinked your blog so these are audiences that are active within your niche. These are not random visitors that just happen to stumble upon your blog, they are the people that you're making content for.
The topic of building backlinks is a thorough and in-depth discussion. It can be a whole 'nother blog post. But what's important is you know about it now.
Since you're still starting out, you don't need to worry much about it at this stage. You could learn more about backlinks down the road when you have sufficient content and traffic for your website.
9. Perform On-Page SEO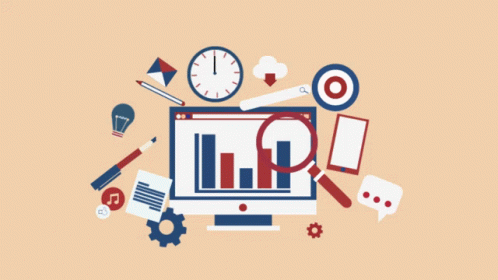 If you have zero to little knowledge of SEO and how important it is to get more traffic, I highly suggest you read my post about it here. There you'll realize how beneficial it is to just understand the basics and how it can greatly affect your website's traffic.
On-page SEO is the process of optimizing web pages for you to rank higher in search engines. And when you're able to reach higher search rankings, you'll eventually get more traffic.
It's important to note that the results of your effort in optimizing each web page will need time to materialize. The traffic increase doesn't happen the next day you do on-page SEO. What's important is you've done it! 
So how do to on-page SEO? There are multiple factors that you need to look at. Such as:
URL
Title Tag
Description
Keywords
Headings
Structure of content
Sentences Used
Images
Internal Linking
You can study each one of those factors but to make your life easier there are what we call SEO plugins that will help us with this process.
Since I use Wealthy Affiliate as my web host provider, I have the benefit of creating a website that has a preinstalled SEO plugin. 
Honestly, SEO plugins make my life easier! The plugin tells you what's lacking in your content and what needs to change. It's basically doing the proofreading for you to make your content be SEO ready when you publish it. 
I really suggest that SEO plugin to be installed on your website from the very beginning.
You don't want to change those posts down the road because it will take too much of your time. 
If you sign up for a free account in Wealthy Affiliate, you'll be able to build a free website with preinstalled plugins. Plus, you also get 10 FREE lessons on how you can monetize that blog in the long run! So sign up for an account now, to see what I'm talking about!
10. Just Ask
Since we're looking to increase traffic on our website, why not simply ask your readers to state what topics would they like you to write about?
Asking your audience is a strategy that's usually looked over because of its simplicity. We think that complex strategies will bring a better outcome but that's simply not true. Just the act of asking your readers will get you direct answers on what interests and topics are they into.
[convertkit form=1786540]
It's Time To Do The Work
Knowing the different ways on how to increase traffic is good and all but what separates the outliers in every niche is actually doing the work.
Most readers will just read and gather information and do nothing with it. It's always best to apply the things you learned for you to see if it really works!
If you've reached this part of the post, then you just successfully learned how you can generate traffic for your website! It's now time for you to apply and test the strategies above. 
The points listed above have greatly helped me and others within our niche. And I know it will help you as well!
So comment down below which strategy above have you done for your website? 😀