I partner with some companies (only the good ones!) that I think will be beneficial to my readers. If you purchase through my links, I'll get a small commission at no extra cost to you! To know more please read my disclaimer.
Does Wealthy Affiliate Really Work?
Yes, Wealthy Affiliate does work, for me. But it might NOT be for you. If you'd like to know why, read more below ?☕
Before we start, I think it's best to introduce myself to you first – so you also know that it's a real person writing this review behind the screen!
Anyway, hi there! My name is Wina!
And just like you who are reading this, I've been in the place of wanting to know more about how exactly one can live off from making money online.
Maybe you want to earn extra income or create your own online business entirely.
 I've been there, and I feel you, buddy..
I've had those questions for the longest time too. Especially when almost every make-money-online course that I took ended up failing.
Cause they were teaching "quick ways" "black hat" tricks that won't get me to sustain my business in the long run.
So if you've seen other make money online programs out there, you must be wondering whether they actually work.
Well, it's the exact thought that I had when I first found Wealthy Affiliate (mind you, this isn't the first affiliate marketing course I've paid for) – does Wealthy Affiliate really work?
Can it really help me to get out of this rut?
There are so many people talking about this make-money-online "industry" that, if you're just starting out, it's very hard to filter which course is legit and which one is just a flat out scam.
In my journey of finding ways to help me build something tangible online, I've found my gem. Something that I can rely on, on the side, and steadily grow it till the time when I no longer need to cling on to my full-time job.
And I'm going to share it with you today!
So I Chose Affiliate Marketing
I chose to focus on affiliate marketing because of a few reasons:-
✔️ It's still sustainable for me to do on the side with a 9-5 job.
✔️ It comprises all the different parts of digital marketing – you can definitely sharpen up your skills!
✔️ It can be a great stream of passive income in the long run.
✔️ You only need a small capital to create your website – but if you don't have any money to start of yet, you can always go for FREE hosting and domain!
✔️ You don't need to go for the hustle of creating your own product, not knowing whether if it's going to sell or not.
✔️ You don't need to buy any inventories or deal with any shipping nor customer service.
But, I will be honest with you..
If you're looking for something to make quick money, this is not for you.
What I'm about to share, is definitely for people who are ready to grind and work hard to see results. The program is real, organic, and genuine, therefore it would need someone who's ready to take the sustainable and right way to start their business.
So, Does Wealthy Affiliate Really Work?
My Experience.
When I started this program, and up till now, I'm a one-man show. I did everything from start to finish. And YOU CAN TOO.
Don't worry if you're straight out newbie cause remember, everybody was a newbie too before they became somebody 🙂
There are a few things that I will share with you here on this program.
How exactly does Affiliate Marketing work
Why I signed up with Wealthy Affiliate
The membership options of Wealthy Affiliate (Free & Premium)
Wealthy Affiliate success stories
What's Lacking on Wealthy Affiliate
Who is this program for
How much does Wealthy Affiliate cost
Keep on reading, and I'll also share with you just how much you can make with Affiliate Marketing.
Learn Affiliate Marketing & How It Makes Money
Well, it's as easy as giving someone your opinion towards specific products or services.
Have you ever researched for reviews of a particular product before you buy them? And if those real people reviews actually have a say to your purchase decision, they are most likely to make some extra income when you click on a link on their websites to…. well, purchase the product.
You simply create a website about specific topics that you would like your website to focus on, and when people are looking for reviews on specific products, they can actually find your website on search engines like Google/Yahoo/Bing.
If they are interested and click on the link on your website, you will make a small commission out of it 🙂
To break it down to 4 easy steps:-
1) Create your website on a specific topic you like
2) Write content on your chosen topic
3) Link the products back to an affiliate network such as Amazon
4) Earn money!
It might look easy & simple with these 4 steps, but you'd definitely need some guidance on each of the steps. Even if you're a seasoned marketer, trust me, there's always something new that you'll learn with Wealthy Affiliate.
If you're worried that people might not be looking for your topic, think again.
There are billions of queries made to Google every single day, and hey, your website can be just the right website that someone out there is looking for.
One of the best things with Affiliate Marketing is that you can create content about whatever it is that you like to do, like doing yoga or collecting coins! If you're someone who likes to run and at the same time do yoga, why not create a website writing about the benefits of yoga for runners? It's a fantastic niche!
Let me just pull the keyword research.
See? There are so many different topics that you can write within a niche. Like yoga poses for runners, the benefits of yoga for runners, the list is endless! This one that I quickly pulled is just a surface. There are so many other techniques that you can do to source out for content ideas!
In terms of the affiliate programs, you can always link back to any yoga subscription, yoga app, yoga clothing, or even yoga accessories.
There are so many niches out there to choose from. But from my experience, it's much more enjoyable to write about something you like 🙂
In Wealthy Affiliate, they are focusing more on QUALITY content.
Not that the program doesn't teach about other channels, but the content of your website will have a higher power to make sure that your website is ranking perfectly on search engines. Content that people are searching for and actually enjoy reading.
Good content => Good ranking => Good results & money
But let's be real here. You won't be an award-winning copywriter when you are just starting out. On the bright side, anything can get a lot better with practice. Trust me.
I used to vomit at any point where I have to write – a strong reason why I hated doing my thesis back in college. But I learn. If you want to move forward, you gotta face all of the discomforts in your life.
I can explain to you with a lot more in-depth on Affiliate Marketing, but I also don't want to bore you to death here.
If you want to know more or have any questions on this topic, feel free to drop your comment below, and I'll get back at ya!
So, Of All Courses Out There, Why Wealthy Affiliate?
To be real honest with you, Wealthy Affiliate wasn't the first course that I took to learn Affiliate Marketing. But oh boy, ain't I glad that I found it – cause it's been life-changing.
I'm not kidding.
Let me just break it down to you on exactly why you will only need this course to succeed in affiliate marketing:-
1. The Best & Most Supportive Community EVER.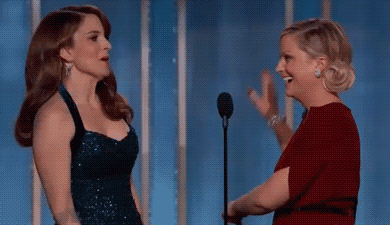 The best thing. I mean the BEST thing and the exact reason why I love Wealthy Affiliate is because of the community. You will never find any community that is as supportive as the one that you'll find in Wealthy Affiliate.
You will feel lifted because everyone shares the same vision and everyone is always very helpful to each other. I've myself made a couple of good friends from there, and we would always catch up on each other's progress.
Sometimes, you would need that kind of support during your bad days.
There are blogs written by the members of all the small wins (you need to celebrate them!) as well as live chat with any members whenever you have some questions or just to pop by and say hi!
2. A Total Newbie Friendly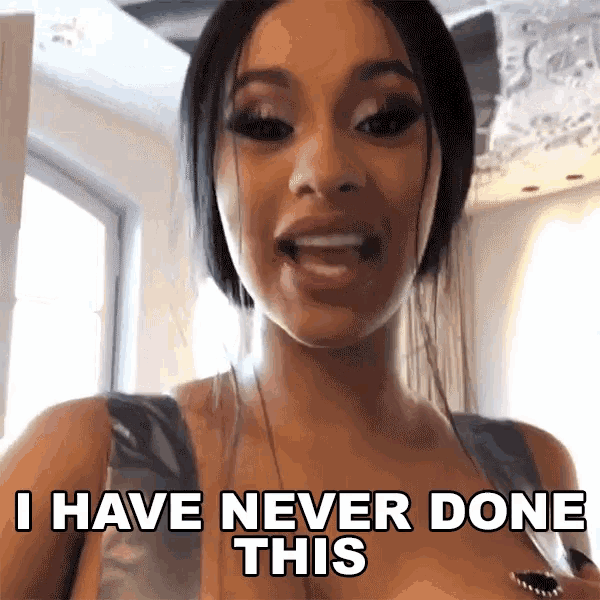 One of the things that I look for in a course is that they are a newbie-friendly.
It's not because we don't know many of the lessons taught, but I love to forget whatever I know and start fresh.
There are both written instructions and videos for you to go through each lesson. There are proper screenshots to tell you the steps in detail too!
This is great for an online course, especially for people who are not necessarily tech-savvy.
BUT, the thing that separates Wealthy Affiliate from the rest is the fact that Kyle (the co-founder of Wealthy Affiliate) actually explains why he takes a particular step and why he chooses to do certain things the way he does it.
So that you will understand the concept and not just executing whatever he asks you to. It's not merely a copy-and-paste-money course. You will definitely learn a lot of digital marketing and copywriting lessons here too!
3. The Library Of Awesome Training!
I understand that sometimes too many pieces of training can overwhelm you. But, there is a library of training and lessons given by Kyle and other members about anything that can help you with your online business.
From winning in social media to doing PPC (pay per click) to making it on YouTube. The training is endless on a variety of topics.
You can simply browse through and save the training that you need and want to watch later.
Did I mention the weekly LIVE training?
Oh, yea. Every week, there will be a new live training given to the members. The choice is yours whether to opt-in or out. But you can always find back the replays 🙂
4. Everything Is ALL There.
I mean, almost everything. Let me list them down cause I love listing things.
1) I can build my websites straight from the Wealthy Affiliate platform!
2) Site Support – I can straight away notify them if something is wrong with my website (something did before!) and got my response in less than 5 minutes!
3) Keyword Research Tool (Jaaxy) (HOLY GRAIL!) – You will get access to searching for the best keywords for your content. You'll get this with FREE membership too!
This list is honestly just the tip of the iceberg. You gotta test it out by yourself.
What You Will Get With The FREE Membership?
Of course, there are some limitations on the access, but with the FREE membership, you're already able to come up with your first website and start learning how to take it on as an affiliate marketer.
Let's break them down on what you'll get access to with FREE membership.
Some are free for you forever, some are limited to you for the first few days.
Live Chat (Only for the first 7 days)
1 Free website hosting
Virus & Malware Protection for your website
Jaaxy Keyword Research Tool (Up to 30 searches)
Access to 2 Classrooms (2 out of 12 Classrooms)
10 Lessons of Affiliate Bootcamp Training
10 Lessons of Personal Affiliate Blogs
Affiliate Program for Wealthy Affiliate
Now, is it enough for you to become a full-fledged affiliate marketer with this access? I don't think so.
Even though you'll learn the basics of it, you'll still need to learn a lot more to become more knowledgable in other areas that can help you to go further in affiliate marketing.
It's no surprise that the FREE membership is basically to get more people to try out – and I do encourage you to try it out to see it for yourself.
I really hope you'll take advantage of it to really deep dive into the lessons and what they are offering.
I went the same way too.
I started with a FREE membership for the first 7 days and turned to a premium member after, as they have a promo of $19/month if you become a premium member within the first 7 days.
You can stick with FREE membership if you like but the $19/month promo for the first month will only be given within the first 7 days to you.
You can also take advantage of the $19/month promo and see whether you're liking the premium features (I bet you'll do cause I did!). If you don't think it's for you, you can quit and unsubscribe anytime. You can go to settings & cancel your membership.
What You Will Get With A Premium Membership
A lot! And more than enough for you to build your own affiliate marketing income stream.
If you are serious about building something of your own online, this is where you wanna be.
I've paid for at least 2 affiliate marketing courses before I joined Wealthy Affiliate, and none of them came close to what Wealthy Affiliate offers.
Honestly, you can actually really feel that the founders of Wealthy Affiliate (Kyle & Carson) created the program to help and not so much to monetize. Because they gave SO MUCH value with no sleazy upsells.
Yes, you read that right. NO UPSELLS.
One payment, one price & that's it.
I'm a bit giddy whenever I wanna share what's inside of Wealthy Affiliate for premium members cause it's unlike any others!
Okay, let's list them down
Weekly LIVE Webinars from the experts in the field!
All Access to all lessons!
10 Free Website Hostings
3,000 Website Themes that are mobile-friendly!
Site Speed, Protection, SSL certificates all included
24/7/365 Site Support – literally the fastest & most attentive customer support EVER
Virus & Malware Protection
Site Content feature – like you're writing on Grammarly but better
Jaaxy Keyword Research Tool – unlimited searches & many more cool access!
24/7 Access to the community
1-on-1 coaching with the founders!
Affiliate Program for Wealthy Affiliate – but 2x higher payout!
and many many more cool features!
Wealthy Affiliate Is Definitely A Steal
To be honest, if you break things down on what Wealthy Affiliate offers vs other courses/tools/platforms out there, Wealthy Affiliate would be the best value for money!
You're paying $49/month to host up to 10 websites and access to a keyword research tool.
Yes, you can use Google Keyword Planner, but there's a reason why others have been building better keyword research tools – GKP is not enough! Other keyword research tools usually start from $25/month and here you get unlimited searches & still within your $49/month!
Also, you'll get to get advice from the experts including the founders!
I've messaged Kyle (one of the two founders) a few times, and he ALWAYS replies within a day! No other founder would actually take the time to do that, especially when they have over a million members!
Another thing that's really important is the CONVENIENCE.
You can find everything here. You wanna create your website, buy your domain, do keywords research, ask the community, keep up with the other members, write your content – all of them on one platform!
You don't need to open multiple tabs and be on different platforms just to manage your one website. It's honestly one of the reasons why I've stuck with Wealthy Affiliate for 2 years now.
Wealthy Affiliate Success Stories
So before I show and share others' success stories with Wealthy Affiliate, let me just share my journey with you as well!
When I first started, I started with a yoga blog because… I love yoga (duh!) and it was just like a side thing, more like a hobby for me to try.
So I created my yoga blog, went through all the lessons and I've so far created about 30 blog posts.
I've worked on it for only 3 months because right after that, I switched jobs and my new job was really, really demanding. I was tired most nights and I couldn't focus on my yoga blog as much anymore.
But the best thing happened after.
I got emails from Amazon on my affiliate sales. My yoga blog traffic is steady and constantly going up!!! ?
It wasn't a lot but do you know the feeling of a newbie getting their website up and making money at the same time?! The feeling was AMAZINGNESS!
Even after a year of not touching anything on my blog, my yoga blog traffic has gone more than double and my posts are ranking up on the #1 page on Google, Yahoo & Bing!
This was my first project and to be honest, I could have done a lot better if I were to be a bit more consistent with it. But just imagine if you start something like this on your own, on the side and being consistent – the future is definitely yours!
Now, let's see others' success stories too!
You can also read some of them here:
What's Lacking On Wealthy Affiliate
If you've read my review on Wealthy Affiliate before, I always say that there wasn't anything that I don't like about Wealthy Affiliate.
While that stays true, I do think that there are some room for improvements.
Again, let's list them down 😉
1. Lack of Email Marketing Emphasis
Now I know I've said that there are a lot of different trainings that you can choose to learn on Wealthy Affiliate, including email marketing.
However, I do think that email marketing should be within the main 2 training lessons' checklists due to the power that email marketing can bring to affiliate marketing strategy.
You can still find email marketing training, I just wish that it was within the 2 main training lessons.
2. Lack of Advanced Courses
Wealthy Affiliate is no doubt probably the best thing for newbie just because it is SO VERY THOROUGH.
But as you're making money, you want to expand and earn more and become a six-figure blogger. Unfortunately there aren't many advanced trainings in Wealthy Affiliate, say after you are making $10,000/month.
I only realized this as I was making more money with Wealthy Affiliate. 
If you're a beginner, I would say this is the best platform and course that will worth every penny of investment that you put in. As you earn more, you can opt for other advanced courses out there to expand – just like how I did it.
BUT, there's now Premium Plus with Wealthy Affiliate that has more advanced training from top affiliates in Wealthy Affiliate – so it's perfect even for seasoned affiliates out there 🙂
Who Is Wealthy Affiliate For
Wealthy Affilliate is for people who want to help themselves.
I don't think Wealthy Affiliate is for someone who wants to make a quick buck. I've tried that route – trying to create an online business quickly won't work.
You need hard work and patience. If you don't have any, you're more likely to quit after the first month.
But if you are the person below, I'd encourage you to give Wealthy Affiliate a try:
✔️ You're someone who's ready to take charge in creating something online
✔️ You're a newbie and would really want some guidance on how to go about affiliate marketing
✔️ You would give at least 3 months of your time and effort to make this work to see some results
✔️ You know that Wealthy Affiliate is NOT a get-rich-quick scheme
✔️ You're ready to be surrounded with like-minded passionate people
If you're someone above, I think you're ready to become a premium member of Wealthy Affiliate.
I also just want to reiterate that this is NOT an overnight success. When you go through the training, you'd need to do the tasks, then only you will start moving and you'll be in the process. One step at a time!
So now, let's also talk about the investment!
How Much Does Wealthy Affiliate Cost?
As I've mentioned to you, you can start with a FREE membership.
You can take up an offer of $19/month for the FIRST month within the first 7 days of you registering your account.
For your second and subsequent months, the investment will be $49/month.
But what if you want a bit of a discount? You can opt for a yearly membership of $495.
Perks going for a yearly membership:-
✔️ $93 OFF (2 months discount!)
✔️ FREE .com domain (worth $14)
✔️ 100 community credits – you'll be able to use this to request for website feedbacks & blog posts comments!
✔️ Bonus LIVE Class with Kyle (the founder) on how to succeed in 2020
So, it's either $49/month or $495/year.
I'm not going to tell you how to get the money and whether it's cheap or expensive. It depends on you how you want to see the value of the $49 / $495 investment that you're going to be putting.
BTW, I'm based outside of the US and $49 is equivalent to $200 in my country. And I can still invest that amount every month because I'm serious about building this business. Are you?
Think about it – if you take the yearly membership, you're pretty much only investing $1.36 a day. I bet your coffee is more expensive than that…. (nothing against coffee though, I like them just as much).
BONUS, BONUS, BONUS!!
If you do happen to upgrade to Premium within the first 7 days, not only you will be getting the 61% off, but you will also be getting the Diamond Traffic Bonus!
It's not a part of the training, it's a training compiled from all the best practices in the industry when doing affiliate marketing, specifically taught by Kyle & Carson! So if you do upgrade, you will get access to this, and trust me – you don't wanna miss it cause it's full of good gems!
No Effort Equals No Result
This is an investment that you're gonna give to yourself. Not just the money but your time and effort too. (But you CAN join as a FREE member too, you know).
In order to put the effort and have results, you first need to prepare your mindset. You need to treat it like a true legit business (because it is). When you first start a business, you're not going to give up on the first rejection, you're gonna get up and continue.
It's the same with this.
If you have any questions on Wealthy Affiliate, drop me a comment below – I will get back to you!
If you're a former or current member Wealthy Affiliate, what's your take/review on the program?
Cheers,
Wina