I partner with some companies (only the good ones!) that I think will be beneficial to my readers. If you purchase through my links, I'll get a small commission at no extra cost to you! To know more please read my disclaimer.
If you have been googling on how to earn extra side income, I'm pretty sure you've stumbled across dropshipping.
And if you're not sure what exactly dropshipping is and whether you can actually make money out of it, I'm going to lay it all down here, really based on my experience of trying to make it work for a year, 5 years ago.
I've tried dropshipping right before I graduated from college, just to start learning on how to build an income online. I was really into finding things I can do online because I wanted to find something that I can do remotely, so I'll be able to travel a lot more.
Who isn't right?!
When I first tried to find something to do online, in this case dropshipping, there are so many courses out there and gurus saying that they have earned $XXXXX amount of money from a few months of dropshipping. And, they usually like to showcase their fancy cars and lifestyle for some reason….
Will I be biased?
Now, I'm trying to keep this post as neutral as possible. A lot of people have their own experiences with dropshipping, whether or not they became successful afterward, but this is really just based on my journey and how I would see dropshipping as a business long term.
I know a few people have had tremendous success from it, but I really want you, someone who has never tried dropshipping before to really erase those statements or selling points given by the gurus out there.
Because I really want to be logical with you and write everything down, whether or not dropshipping really works and can it actually be a sustainable business even after an overnight success.
Before I tell you more about my experience, let's dive into what dropshipping is all about.
Does Dropshipping Really Work – My Experience
What Is Dropshipping?
Dropshipping is essentially you having your own business, selling mainly physical products, without having to manage any inventory.
In means that if you wanna be selling t-shirts, you will set up a store and attract customers. Once customers place their orders, you will then ping your wholesaler to fulfill the orders and ship the orders to the customers straight.
Therefore, in this way, you don't need to be handling the inventory but you WILL still be handling the other parts of running a business, including customer service.
Dropshipping is not a bad idea if done properly.
What's usually missing is that a lot of gurus are trying to promote the fact that dropshipping can be done quickly and basically selling the tips and tricks on how to be earning like them using their perfect method.
I personally just don't believe in that. It takes hard work to build any business's foundation properly.
This is how a lot of gurus out there have been teaching people on how to do dropshipping:
Go to AliExpress (sister to Alibaba) or research on what product could be the trending one right now. Perhaps research on what are the other competitors selling.
Build an e-commerce website selling the new hot trending products found.
Get customers by setting up FB ads – a lot of testings need to be done here.
Once a customer buys, you'll set up automation of the order to the wholesaler in China for them to ship the item to your customers.
Once the hype of the product dies down, find another product to sell and continue the process.
I hope you can already see why I would say that this is not the most sustainable business out there.
Set your intentions right. Do it because you enjoy doing something, not because of the money.
Things You Need To Do When Dropshipping
1. Courses
If you can actually learn the whole dropshipping off YouTube, then great.
But if you are paying a guru to help you with this, then that'd already been your first investment. It's okay, I'm not judging. I did subscribe to different courses too before. I spent about $40/month for a dropshipping course (called eCom Dudes) but my subscription didn't last very long cause I've realized that it was hard to make it sustainable.
(Just a disclaimer, I've subscribed to a lot of different courses before, but have only stuck to 1 course and been subscribed to them for the past 2 years and it's Wealthy Affiliate. You can check out my review of them here.)
The next thing you'll be doing with dropshipping is to research other competitors. You might want to also do research on AliExpress whether there are new novelty products you can hop on-trend right now and promote.
What I've done before was actually purchasing a tool to crawl AliExpress and see the top products in each different category. Quite cool, but I've also spent about $200 for this tool alone.
It's a quick and easy way to find famous products but you'd still need to test them out whether they are actually on-demand, via Facebook Ads.
2. Website Hosting & Domain
Once you've found your products, you will then need to open up your own e-commerce website. I've opened up with Shopify before. The basic package right now is about $29 + transactional fees/monthly.
And yes, you'd need to be buying your own domain too. Because you can't sell something from a store called yourbikeaccessory.blogspot.com – people won't trust your business's legitimacy. Unlike blogging, you can still blog without having to always buy a specific domain.
The domain will cost you about $13/yearly.
3. Marketing
Once you've figured out your niche, your website, and the products you wanna be selling, the easiest way to attract customers fast is to run Facebook Ads. This is the tedious part, especially if you've never run Facebook Ads before.
There are a lot, I mean a lot of testings to be done here. Even with businesses that have specific products to sell, we run a lot of Facebook Ads to test which ads would perform the best. Now just imagine that you'd need to be testing the products ON TOP OF the ads itself. Most of your "investment" will be spent here, by the way.
The testing of Facebook Ads for your dropshipping business is quite essential as you'd need to test the market's demand. And the Facebook Ads creation, basically never ends. Cause you'd always wanna be testing more products in the future.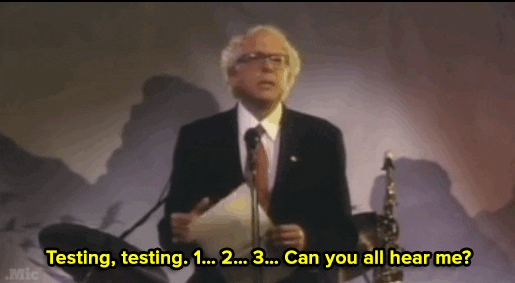 (Sunk into Facebook Ads black hole)
If you have a niche and something you'd really love to sell, I would recommend trying the organic way. Building your business from the ground up, properly without going straight to running ads. It will be slower, but you will be building a base for something real and more sustainable in the long run.
For example, if you love this one boutique because they are selling dope dresses that you'd really love to promote, approach them, and ask whether they are open to accepting dropshippers. I find this much better than having a factory in China to fulfill your orders.
What you could do is to build up your own audience first on Instagram/ Pinterest page. Once you have an audience that really loves your posts and the dresses you wanna be selling, open up the e-commerce website for them to shop.
By this, you'd already know which dresses will be selling the best without running the ads, cause you've already built an audience and you can just ask your audience on which dresses they like the most.
It defo takes a longer time to set up this way, but IMO more sustainable than to keep on running Facebook Ads on loop.
How To Get Your Customers
As I've mentioned, a lot of gurus would actually ask you to run Facebook Ads.
While I personally do love Facebook Ads (I freelance by helping businesses run their Facebook Ads, by the way), but without a relationship with your audience, you'll be wasting a lot of money.
Comparing it to if you were to build it slowly with a loyal fan base, who are more than happy to be buying from your website.
If you want to do dropshipping and use Facebook Ads as a means to get customers, make sure you are also collecting their emails so that you can keep updating your customers of the new and upcoming products that you'll be selling.
Don't forget to also keep active social media accounts. This is how you can actually connect to your audience, without always being pushy and sales-y. Post organic, engaging content on your social media pages, all right?
There are definitely a lot of hats you'd need to be wearing when you build a dropshipping business. I would actually recommend building a team for this.
But if you're just starting out, I'd really recommend going slow and build your audience the organic way first.
Remember, slow is smooth and smooth is fast 🙂
Other Ways You Can Do To Build A Business
While you can actually make money from dropshipping, it definitely takes a lot more work than what these gurus usually advertise them to be.
Right now, I'm really trying to stay away from ventures that are promising quick ways to earn money cause I've tried those and I can tell you, most of them are not sustainable.
Get away from shiny object syndrome!
I definitely prefer building something from the ground up slowly but making sure it'll be sustainable enough that it can still earn me money in the next coming years.
From doing dropshipping, I've turned to blogging and earning via affiliate marketing.
It still takes work but I do find it a lot less intimidating and a lot more sustainable. If you do want to learn more about how to blog and earn with affiliate marketing, you can read my post here. It's beginner-friendly and you can start without any investment.
Like $0.
Is Dropshipping For You?
You can tell that dropshipping is NOT for me. But I didn't say it might not be for you.
I did make some money out of dropshipping but I just can't see it working long term for me, so that's why I've stopped.
But if you think you can pull this off and if you have the audience ready for it, go ahead and give it a go!
My only advice is to move away from courses that are promising quick ways to earn money. A real business takes real hustle.
Do take some time to really digest the resources that you have right now (money, time, skills) and see whether dropshipping is really for you.
Also, never compare yourself to others when you're embarking on this making money online world. Focus on your journey and never to someone else's. Everyone's story is different.
Really think of what would actually make you happy and do that. I've learned this from Gary Vaynerchuck and it had really shaped me of how I'd think of building a business long term and living a better life.
So yes, this is the end of my post already. So, what do you think? Would you give dropshipping a go?