I partner with some companies (only the good ones!) that I think will be beneficial to my readers. If you purchase through my links, I'll get a small commission at no extra cost to you! To know more please read my disclaimer.
The best side hustles to make money always come with hard work and effort. It's not easy to make money on the side but it sure is financially rewarding!
If you're like me who constantly search for ways to make money, this article is perfect for you. Below are different side hustles that can increase the dollars in your bank account. Ka-ching!
You might have read different strategies on how to make money on the side but some of those posts that you read came from authors who barely dipped their toes on those jobs.
Treat this article differently as I've done most of the points below 🙂 So you're reading from someone who actually had success in making money on these side hustles.
If you're ready, then let's get right to it! ?
25 Best Side Hustles To Make Money On The Side This 2020
Side hustles are done so that people can make money on the side while still earning from their main job or business. It's done so that a person can accumulate more money.
With the help of the internet, side hustles can be done in our homes, in a coffee shop, or anywhere remote. Gone are the days that you need to go to other workplaces just to have some extra dollars on the side.
Some of the points below will utilize modern technology and old school concepts that are made better by the internet!
No matter what method you choose, what side hustle you enter, what's important is we make money at the end of the day!
1. Rent Your Spare Room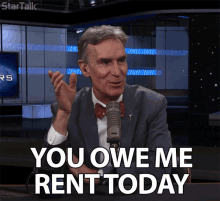 This is a concept taken from the real estate industry wherein you buy a property, rent it out, and get passive income from it.
With the help of technology and the internet, you don't even need to buy a property.  A spare room is enough!
A spare room can be listed on Airbnb fairly quickly.
You'll be paid 24 hours after your guest checks in to avoid any scams or issues. Property owners or even "spare room owners" have profited from Airbnb for a long time.
It's a lucrative business because people like to travel and they choose Airbnb for its hassle-free way of getting a place to stay in.
My experience with this concept is leveraging a property that's at a prime location.
When I was in college, I rented a house near the campus. I rented it because it was relatively cheap compared to the places nearby.
I then realized that I can rent out the rooms in the house for other students, and so I advertised it. The units were occupied immediately for the reason that it's walking distance to the university.
Having other tenants in the house gave me passive income. How?
Well, the rent of the other tenants was more than enough to cover my rent for the whole house.
This means that I don't need to get money from my pockets to pay rent and I also get to keep some of the rent money from the other tenants! 😉
2. Create An Online Course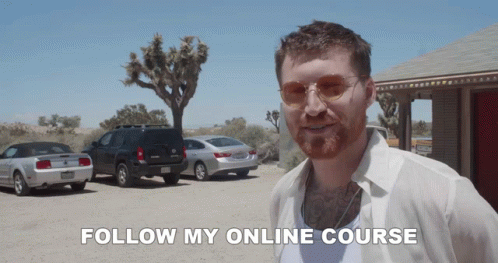 Other than a side hustle, an online course can also be considered as a passive income!
You create a course on a certain topic, post it on websites, and market them for people to buy. Ideally, that's the process to accumulate money using this point.
But there are several factors that you should consider.
the quality of your lessons,
the demand for your topic,
does the website have a lot of users,
are you knowledgeable enough on the subject,
are you able to explain it simply to people
When your skills or knowledge is in demand, people will pay good money for it! 🙂
If you're able to discuss a complex topic and make it simple to the public, your course has the potential to give you a big amount of money!
According to Forbes, you can also leverage online courses with your business. You can create a detailed course plan that will help people while also promoting your business.
For example;
You own a business consultancy. You can create a course on how people can build their business and get awareness. While doing that, you can promote your company wherein they can reach out to you and you can assess what's needed in the business.
Online courses have been on the rise ever since it was created! Especially in today's time where face to face setting can still be considered as a health risk.
3. Sell DIY Items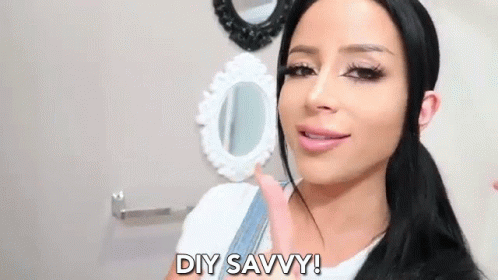 The DIY space is a vast market where opportunities are waiting for crafty people.
When it comes to DIY items, most people think about Etsy immediately. So if you're planning to sell DIY things, Etsy might be the website for you.
DIY items can range from tote bags, customized shoes, face masks, wall decors, craft kits, self-care products, and paintings!
The market is so big that whatever DIY item you're planning to do, you can assure that there will be interested buyers!
4. Online Fitness Coach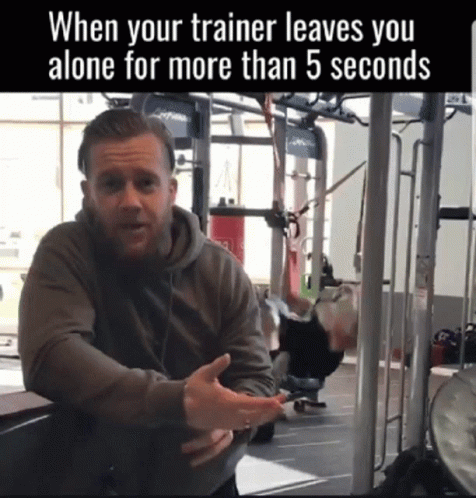 If you're into fitness and working out, you can be a personal trainer on the side. In today's world, you don't have to be stuck in a gym to be a trainer, you can now do this online!
Due to the lockdown and stay at home movement, more and more people are looking for online fitness coaches.
They just need someone to guide them on what workouts to do, what diets to follow, and the frequency of working out.
I, for a fact, know that this is highly on-demand cause I've been one who has searched for an online fitness coach!
5. Become An Affiliate Marketer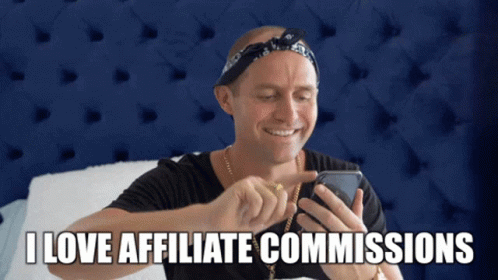 Affiliate marketing isn't just something that you can do on the side but it can also act as a passive income for you!
You earn money being an affiliate marketer if someone uses your affiliate link to buy or signup for something.
There are different payment structures when it comes to affiliate marketing. You can read more of it here.
How Wealthy Affiliate Helped Me With This Side Hustle
First of all, I learned affiliate marketing through the lessons and guidance by the founders of Wealthy Affiliate.
If you are interested to know more about how affiliate marketing works and how you can make money out of it, I'd really recommend reading my complete review of Wealthy Affiliate here.
I've tried several affiliate courses but nothing came close to the value that Wealthy Affiliate gives to their users – and so with any opportunity, I'll try to promote them because it's a truly genuine course or product that is EXTREMELY newbie friendly!
Some of the amazing success stories of affiliate marketing:
And if you're still not sure what affiliate marketing is, here are some articles for you to binge! 🙂
6. Virtual Assistant
Virtual Assistants are paid a handsome salary because they really make the life of entrepreneurs easier.
Unfortunately, businesses who didn't leverage the internet has seen its disadvantage during this pandemic. Most traditional businesses are closing because their physical store is closed and they don't have any revenue.
But for those businesses who used the internet to their advantage are still surviving (and thriving!).
Virtual assistants enter the picture when a business owner doesn't have enough time to handle all the online tasks that need to be done. Virtual Assistants can help with emails, setting up appointments, answering queries, tracking deliveries, and posting products!
Since we're on the topic of side-hustles, you can apply for this job as a part-time employee! 🙂
There are a lot of opportunities that you can find on Upwork, Fiverr, Freelancer, and other freelancing platforms that you can sign up on!
7. Be A Driver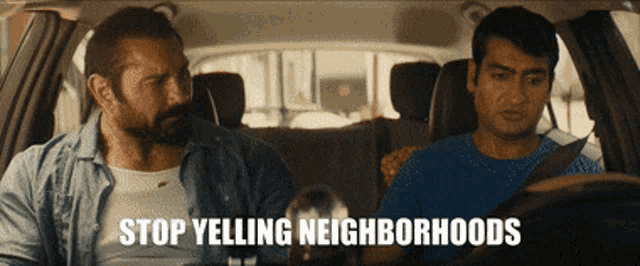 I've talked to a lot of Uber drivers in our city and most of them just do it part-time. Some are students while others have a full-time job that they do.
In my college years, I've tried being an Uber driver since it was something new in our place and everyone and I mean EVERYONE was using it.
So I took that opportunity to make money on the side! ?
During that time, Uber was aggressively recruiting drivers and was paying them good money. And for a college student that needed an extra income, I signed up immediately! I got paid to drive around the city plus I get to hear stories from different passengers.
I'm not sure what's their current pay structure, but if you're interested, nothing bad about checking them out!
8. Start A Blog
Before we all get excited about writing about something we love, let me tell you right now that before a blog gets monetized, it involves time and effort from the blogger.
A blog doesn't rack up views and visits overnight, it needs consistent posting of quality content that viewers want to read!
Now that we got that out of the way…blogging is one of my favorite things to do even way back in high school! Although back then I had no intention of making money out of it since I just want to type away how my day went.
This time it's different, your girl's got to eat! ? That why I searched for different ways on how I can make money from my blogs.
It wasn't easy since I needed to learn the ropes when it comes to monetizing a blog and how it can attract some website visits.
If you're planning to start this, check out How To Make Money Blogging For Beginners to get an idea of how it works!
9. Be An Online Tutor
Schools are closed and the same story goes for tutorial centers. If you're great at a certain subject in school and you think you can help out students with their problems, try being an online tutor.
Online tutors might see a rise in demand this year because of the pandemic closing all learning institutions. It's a great way for teachers and non-teachers to share their knowledge and help students prepare for classes.
Being an online tutor, you don't have to limit yourself to one state or country. To some parts of the world, US time night time is day time for them. That fact is an advantage if you're working full time on a 9-5 job.
Plus, tutorial services doesn't need to be 4 hours, sometimes 1 hour or an hour and a half are more than enough!
Also, if you're a native in certain languages, you can also become an online tutor 🙂 You can check out Italki to sign up!
10. Be A Freelancer
A freelance job is where a person takes on contract work for companies. It's important to note that they are not an employee of the company, they are self-employed.
One of the major benefits of a freelancer is they have control over their time. They choose the time when they will work on the project. Plus, they don't need to go to an office or wear a company uniform. They can work at the house or anywhere remotely.
And one more thing that I like about freelancing is that you can pick what work you'll do! There's a lot more freedom when it comes to being a freelancer compared to being employed online part-time or full time.
If you'd like to know more on how to go about freelancing, read my guidelines below!
11. Buy And Sell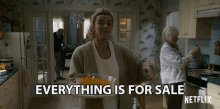 This is probably one of the first side hustle that you've done as well right? Selling old belongings or buying items and reselling them at a higher price 🙂
What I've done recently was selling my old clothes and gadgets. I know some of you have things that you barely use anymore. Maybe it's time to convert those items into cash!
You can sell clothes, pants, shoes, furniture, gadgets, appliances, sports items, etc. I'm sure you can find something worth selling in your homes!
List them out on Facebook Marketplace, Craiglist or even sell them to any thrift shops near you 🙂
12. Babysitting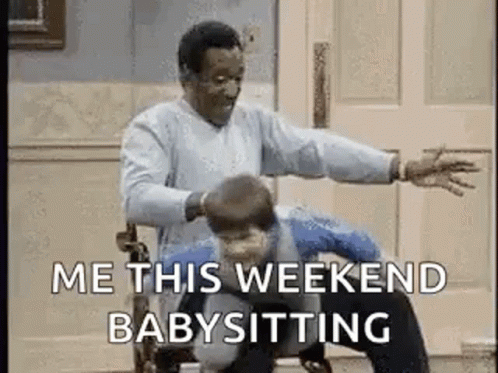 Yep babysitting is a job that's still around nowadays.
As more parents get busier with their work or business, they need someone to fetch their children at school or have a look at them when they're not around.
Even though babysitting has been around since forever, it still pays good money since you're looking over someone special in a family!
Click here to check out the current rates for babysitting.
13. Promote Brands On Your Social Media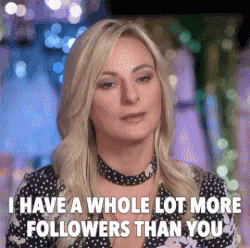 Gone are the days that Hollywood personalities are the only ones that can have brand deals. The internet has leveled the playing field in this space!
If you have thousands or even millions of followers on your social media, you can contact a brand if they want you to promote their product.
But sometimes it will be the companies that will message you if you would like a brand deal with them. ?
Some even charge an X amount of dollars for every post that they do on a product plus they also have affiliate links wherein they give out discounts to their followers.
If you have a good following count, you can go for this side hustle as well!
14. Social Media Manager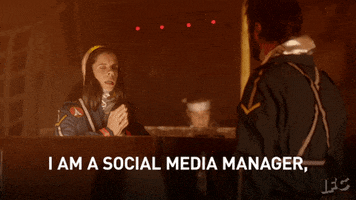 Do you know how many job postings are there for social media managers right now? The numbers are crazy!
That just tells us that more entrepreneurs are placing their businesses online and they need someone that's capable of managing their social media and grow their online presence!
When new social media managers start, they usually work for businesses that just need to be active online. So there's not much work needed to be done. Which again is an advantage for you since you can still focus on your 9-5! 🙂
15. Start A Youtube Channel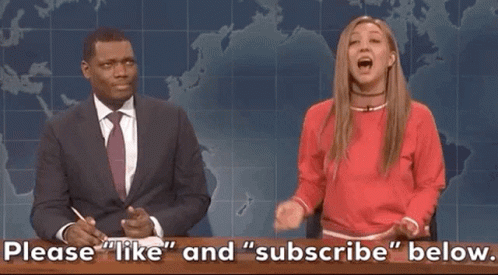 Starting a Youtube channel is like starting a blog, it requires effort and patience.
You don't start having a ton of viewers immediately, you need to market your channel, make interesting videos, make it engaging, make it have the potential to go viral, and abides the rules of Youtube.
But once you do get subscribers and you earn hundreds of thousands of views each week or month, it's a very lucrative side hustle that can be turned into your new job! That's the reason why there's a lot of full-time YouTubers right now!
YouTubers make money by views and ads on their videos. They can also be brand promoters or affiliates to companies or products.
If you're fortunate enough to build a great number of subscribers that still view your old videos, it's really a great source of passive income since no matter how old a video is, it can still generate you money!
My personal take is similar to Gary Vaynerchuck's – you don't need videos that are perfect. Just come up with something and be consistent 🙂
16. Web Design Service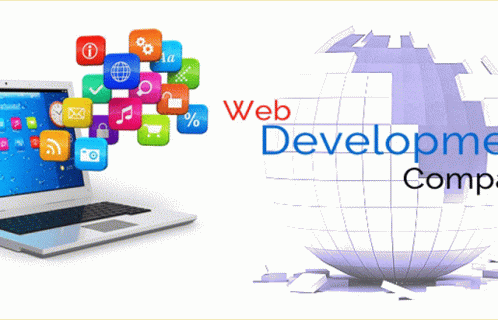 Just how many websites have you seen that made you say "I could've done a better job" or "What year was this made?"
There's no shortage of crappy websites out there but with your vision and web designing skills, you can help a lot of business owners improve their websites!
You can also convince them of why they need to change it for the better. This is a lucrative side hustle since more businesses want to have a great online presence!
17. Teach Yoga Online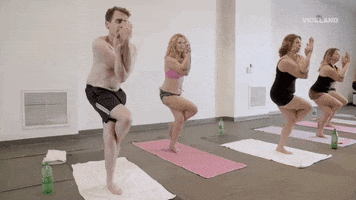 If fitness coaches can bring their business online, so can yoga instructors! I've seen a rise in people taking yoga classes ever since the lockdown.
This side hustle doesn't need to be one-on-one, it can be a group session as well! Plus you also have the flexibility of time in doing your classes.
So if you have great knowledge in yoga, start this side hustle! 🙂
If you're not sure where to start, hey do it on YouTube! That's how Yoga With Adriene started too.
18. Article Writer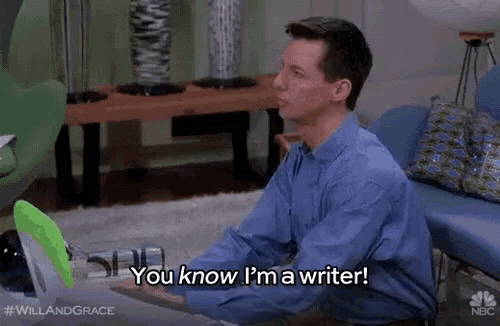 If you're a business that's trying to build an online presence, you don't limit your content to only images and videos, You have to try different things to see what sticks!
That's why some companies try out a written format for producing content aka content marketing.
This is where article writers come in. They produce written content for clients and visitors of a business that engages more in this type of content.
The best thing about an article writer is you can also do this part-time! So after your 9-5, you can do this work at night! 🙂
19. Delivery Food Service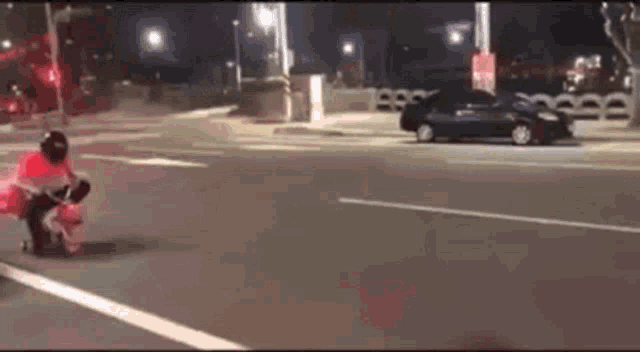 There's a lot of millennials going for this side hustle since it doesn't take much physical work to do.
As long as you know how to drive and follow navigation, you're good to go! 🙂
Also, I know for a fact that a lot of retailers, restaurants are hiring more delivery guys now with the pandemic going on where consumers are more likely to order things online!
So don't miss out on this opportunity!
20. Podcasting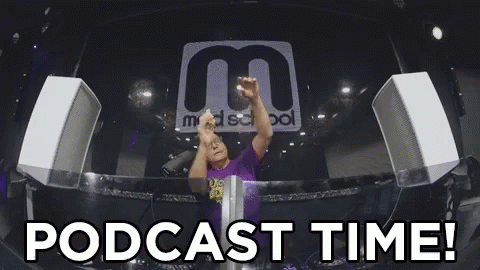 Making a podcast and building an audience requires time and effort as well. Sponsors and brand placements don't come overnight.
When you're starting, again you need to be engaging, entertaining and be consistent with it.
I've watched and heard a ton of podcasts and some of them do it only on the side. And as they produce more and more episodes weekly, they start gaining some sponsors along the way.
I've listened to very wide genres when it comes to podcasts! From thrillers to language classes as well as dating advice! So if there's any topic that you particularly like to talk about, don't be afraid to start a podcast channel.
It's better late than never 🙂
21. Graphic Design Services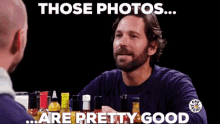 Quality and engaging graphic designs are almost a need for every business that's thinking of going online.
They need to produce viral-like content and images that make people want to share, comment, and react! And a great graphic designer can do just that!
If you're not sure where to start, again, here's my post on how to start freelancing.
You can also try to find any friend or someone you know who is in the social media or digital marketing industry – chance is they might need a graphic design guy! (I know I did…)
22. Video Editing Services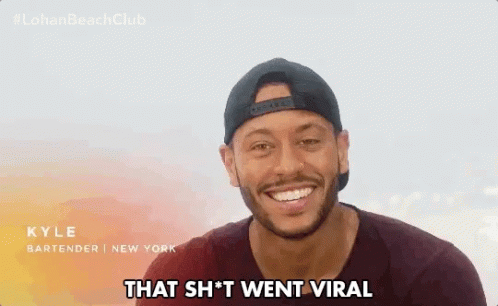 If you're a pro in making promotional vids, then your skills are badly needed!
Again, since most businesses are trying to increase their online presence, they need to come up with different marketing techniques to make their clients more involved. And a great video editor can do that.
You've seen ads from sports brands and liquors that make you feel inspired. If you're able to provide that type of content to your clients, this side hustle will make you more dollars!
23. Customer Service Representative
https://remote.co/remote-jobs/
There's no scarcity of jobs when it comes to being a customer service rep.
They are always in demand because businesses are trying to step up their online game and cater to their clients 24/7!
Plus, this job is available in different shifts which means you can pick a job that suits your available time.
24. Start A Food Business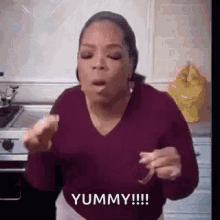 If you love to cook and you make delicious foods, try starting a food business or catering.
I've seen some of my friends starting their food catering as only a side hustle. But as more people got to taste their food, the demand has increased as well.
From a home-based business now to have her own mini-factory – and that could be you too!
When you get positive feedbacks and word of mouth starts to do its magic, this side hustle can turn to a full-time business!
25. Sell Your Artwork
Artworks can be sold to people who like artsy decorations or just simply appreciate art. It doesn't even have to be traditional art, today you can purchase digital art as well!
Digital art is made by people using a laptop or tablet. It can be something abstract or it can be a portrait of someone or even your pet!
I've seen tons of these services offered on Etsy. So if you know how to do this, this could be a lucrative side hustle to do 🙂
The Best Side Hustles To Make Money
Side hustles aren't for everybody. To some, they're comfortable with their monthly salary and they want to dedicate their extra time to their family.
But there's a special group of people in society that wants to earn more aside from their monthly income.
They want to do more.
They want those extra dollars for their financial goals.
Starting a side hustle can do that for anybody. It just requires effort, patience, and time! Nothing worth it comes easy. So hustle hard and keep going!