I partner with some companies (only the good ones!) that I think will be beneficial to my readers. If you purchase through my links, I'll get a small commission at no extra cost to you! To know more please read my disclaimer.
With the recent pandemic that's been going on, US reported 20.6 million jobs were lost in April of this year – more than double the unemployment numbers of the Great Recession in 2008-2009..
Let's just take a moment and let that sinks in…. ?
And that's not it, in an article by NewYork Times, an economist mentioned that if the cases continue to go up, they're not going to let people go back to work. In fact, they're still going to advise people to stay home.
Which got me thinking about how will those people feed themselves or their family if they don't get to go outside and work? ??
Things are tough and the bad news is, it's going to get tougher to a lot of us..
I'm grateful that I still get to earn money during this crazy time but I know a lot of my friends who either got pay cut, furloughed, or even retrenched.
If you're someone who's been affected by COVID-19, I really hope that this article will give you some ideas on how to still earn some money during this time.
So I'm listing down the BEST online jobs from home that I think anyone can start learning and offering services from.
6 Best Online Jobs From Home You Can Do In 2020
1. Social Media Manager
You can't run away from social media these days… but it's something that you can definitely take advantage of.
A job of a social media manager goes beyond the work of just managing social media accounts. This person is responsible for thinking of different ways to make the company reach its target audience. 
A social media manager also decides on what kind of posts should the company do for them to have a higher engagement and a higher conversion rate.
Here are some skills that a social media manager should have:
Community Management – A social media manager engages with the company's community in social media. They encourage the people to read and share their blogs, watch their videos, and buy their products.
Creative Mindset – This is important because for a community to be ecstatic and engaging, the social media manager should think of different ways to keep the company's audience active.
Strategy Planning – For a company to keep going and survive, they need sales. The social media manager should help in thinking of different strategies on how to convert those clicks to sales.
If you have no background on social media management, you can either pay some courses on Udemy or learn off from YouTube (there are tons of resources online on how you can start understanding more about social media).
Alternatively, you can also subscribe to Skillshare and learn from one of their social media courses here.
What I love about Skillshare is that you only need to pay a monthly subscription (if you go Premium) and you can get an UNLIMITED number of classes – which is awesome!
Anyway I would recommend focusing on one platform first. For example, you can start learning more about Pinterest and how to drive the audience from there. You then can try to engage with your ideal clients OR even a small agency that might need your help. Pro tip: even bloggers would need this kind of help! 😉
According to Glassdoor, the average base pay would be around $50,000/year.
2. Web Designer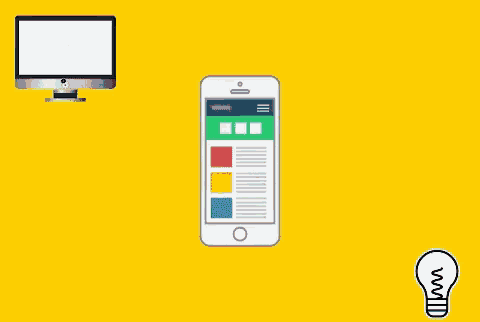 I believe a web designer plays an important role in a company's online success. They are responsible for the layout, visual appearance, and navigation of a website.
An excellent web designer puts himself in the position of the user. He constantly shifts his point of view from being a designer to the one who's going to use the website.
They also need to have a sense of intuition since their main responsibility would be the construction and feel of the website. 
Did you ever see an aesthetically pleasing website? That you took a moment to pause and appreciate the design and the layout? That's one of the works of a web designer. 
But being a web designer requires technical skills in knowing CSS, XHTML, and other programming languages. 
If you have no background in web designing but keen on becoming one, there are courses on Udemy that you can take. I would say you'd need to be a little tech-savvy for this – but it's not impossible even if you aren't! If there's a will there's a way 🙂
Here's also a link to Skillshare that you can browse for web design courses.
Average salary according to Glassdoor: $52,600/year
3. Video Editor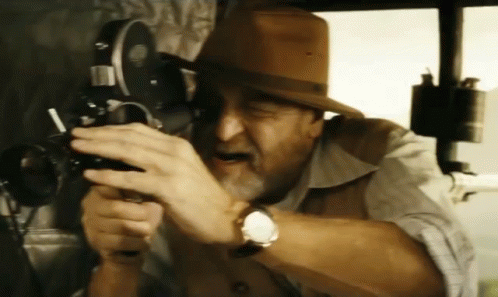 With the rise of YouTube content creators, and companies trying to outwit their competition digitally, the demand for video editors has increased as well.
A video editor's job doesn't just stop in cutting and making smooth transitions of a raw video, they are also responsible for adding elements to make the viewers engaged.
What I like to look at when watching videos would be the quality of the video, the transitions, constant use of different angles, and the story behind it.
That's why big companies always have a huge budget when they're planning for a video project. Because they know that advertising in a video format can lead to more traffic and sales.
Video editors also add special effects, graphics, animations, and sound effects.
A video editor needs to be creative. In his mind, he already knows what he wants out of the video. He just needs to work on things to make that vision a reality.
A video editor should have a mix of personal and technical skills:
Proficient in specific video editing applications (some companies would ask if you have experience with Adobe Premiere, Apple's Final Cut, etc)
A keen eye for detail and a critical mind
Has a great sense of storytelling
Flexible and open to change.
Ability to accept criticism and work well under pressure
If you have no background in video editing, you will need to take a course and practiceeee. Practice making a video and editing them, over and over again. So when you're pitching to a client, you at least can show your previous practice work 🙂
Average salary according to Glassdoor: $53,800/year
4. Virtual Assistant
Because of the increasing numbers of online entrepreneurs, this has opened up thousands of jobs for virtual assistants.
A virtual assistant's task can vary from different jobs. But the most common tasks that they do would be: 
Prepare and send out e-mail newsletters
Maintain a calendar and set up meetings  
Handle client inquiries and emails
Manage contact list and customer spreadsheet
Online entrepreneurs always need a virtual assistant because they tend to have more than one business. Or their online business is just a side hustle and they need someone to attend to it while they're working their current 9-5.
Virtual Assistants will always be in demand as long as companies and business owners utilize the internet.
I used to be a virtual assistant too when I was in college, helping company with their data collection. I had no fancy background and was still able to land a job – so you can definitely land one too! ?
Plus, one of the advantages of being a virtual assistant is that most of the skills needed in this job require only general knowledge of some management tools like:
Canva – An easy to use image editor for your graphics in social media.
Asana – An excellent tool to help with task management.
Toggl – This is a time tracking tool to track your daily activities across different platforms.
Google Drive – Google allowed users to save their files on their servers while syncing it to your other mobile devices. It also offers features to let other people edit your work.
Finding a virtual assistant job is easy because they're always in demand. One of the easiest ways to get clients for this is through Upwork, and you can read my blog here on how to find clients on Upwork fast.
Believe it or not, there's also a lesson on Skillshare where you can learn how to become a successful VA. Click here to browse.
Average salary according to Glassdoor: $26,350/year
5. Freelance/Full-time Writer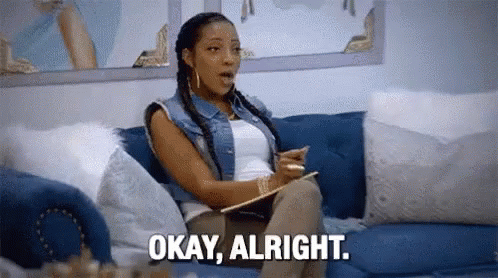 The social media manager can only do so much when it comes to enticing the community to read and share their blogs. It's the writer's job to write articles that are interesting.
Writers for blogs and articles will also be in demand because companies don't just want to settle for video format. They want to target the audience who's into reading stuff as well.
An audience of a company isn't just interested in watching videos, some prefer to read what the company has to offer.
A great writer is up to date on different marketing trends and styles of content. They're always on the know and very observant to different writing styles
Also, they need to be informed when it comes to search engine optimization or SEO. All writers don't work for a known company, some write for businesses who are just starting out and need to be seen.
So, what is SEO? It's the process of getting people to find your website through searches on search engines.  To learn more about SEO, you can start off by watching Neil Patel's video on SEO.
SEO is important for a writer because he can write excellent content but if nobody can see it then it's wasted effort.
Other skills that a writer should have: 
Excellent research skills
Solid understanding of SEO
Great at written English
Good at communication
Average salary according to Glassdoor: $51,000/year
6. Digital Marketer
Probably the hottest job out there right now.
Before you get confused, digital marketing is a big world. It includes organic social media management, online advertising, SEO, customer relationship management (email), programmatic buying etc.
It's pretty much impossible for you to be the best in everything. So if you want to try your hands on digital marketing, I would really recommend focusing on one part of digital marketing.
For example, I specialize on social media marketing which includes the management as well as advertising – and that's enough.
You can pick other parts of digital marketing that you're most keen on, but my advice is just to specialize in one.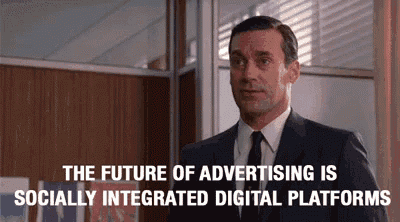 But, in essence, a digital marketer is responsible for thinking of creative ways to advertise or promote a company or brand online. This job is important when it comes to spreading brand awareness and getting conversions/sales in the digital world. 
They are the people who are behind different marketing campaigns that you see popping up online.
Basically their primary job is to take a marketing campaign idea and coming up with a solid digital strategy on how to target the audience on the correct platform, using relevant creatives etc.
As a digital marketer, there are a lot of different tools that I'm using for research and analysis of campaigns – it can get overwhelming but all is learnable! So don't worry ?
But, an important skill that a digital marketer should have would be learning how to do keyword research. Neil Patel said that keyword research is the foundation of all digital marketing practices, no matter what you're specializing in.
I believe that as well, keyword research should be your number 1 ally if you want to rank first in search engines.  For a detailed explanation on how to do it, check out my blog here: How To Do A Keyword Research For A Blog & Rank # 1 
The common skills of a digital marketer would be:
Knowledgeable on different marketing platforms
Ability to analyze data
Draw ideas from data
Knowledgeable in SEO
Proficient in organization and project management applications
The average pay according to Glassdoor, $57,400/year.
Bonus Tip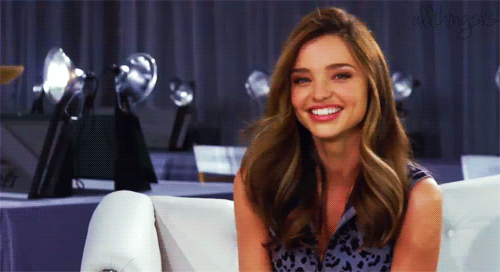 If you're new to working in the digital space, and you're considering to start a freelance job first, you can read this as a starting point: How To Start Freelancing With No Experience.
I know that will give you value and knowledge on how to succeed as a freelancer!
And also, if you want to look at different job offers online, you can check out Upwork! 
If you've decided to make a profile,  I got a whole article dedicated to that! You can read it here: How To Get Clients On Upwork Fast
There are thousands of people looking for a job as well. So it's important that you make your profile shine!
Working In The Digital Age
The internet has given us a lot of opportunities to capitalize on. In today's world, you don't need to have a degree in marketing to be a digital marketer. You don't even need to have a degree in writing if you want to be a full-time writer.
Time has really changed. The internet has provided great leverage for the working people and entrepreneurs!
Unfortunately, businesses that have not used the internet to create an online presence is now suffering because of the pandemic. And the same goes for the working class who did not take time to learn new things and was recently laid off.
BUT it's never too late. It's never too late to invest in yourself. Take time to learn a new skill, get some certifications, enroll in some courses. You'll never know when you could use those skills 😀
So which one of those jobs are you eyeing to apply for? Comment it below! 🙂