I partner with some companies (only the good ones!) that I think will be beneficial to my readers. If you purchase through my links, I'll get a small commission at no extra cost to you! To know more please read my disclaimer.
Since most governments are still mandating people to stay at home and resist going outside, more and more people are thinking of different creative ways to make money on the side.
Thankfully, the internet has allowed us to start a business with zero to little capital!
Plus with the help of the internet, we can start these businesses in the comfort of our own homes!
If you don't know what business to start, don't worry, I got you! ?
I've written down the best home business ideas that you can start immediately.
So if you're ready to put those creative juices at work, then let's get right to it!
8 Best Home Business Ideas To Start Now
1. Sell Baked Goods
Okay, let's be honest – am I the only one here who's been snacking a lot at home especially during the lockdown? I just couldn't stop buying brownies every week now… ?
So, if you have the skills to bake some sweets or any food and you know it's the bomb, you can start selling them!
Okay, those cinnamon rolls look bomb.com!
Try out just at least two baked goods when you're starting, and have a feel of how the process of selling goes.
You can also create a poll and list down the foods you're great at baking or cooking. And then let your family, friends, and colleagues answer the poll on which foods are they willing to buy!
After that, just get the top 3 foods and try to sell them and see how it goes. If you're not sure how to market them, try these simple steps:-
Tell everyone you know about your small home business
Ask everyone you know to help spread & share on social media
Blast to your WhatsApp groups/contacts on your goods + price
Go to your local Facebook Community groups, post there too
Since most people right now are stuck in their homes, they'll always crave for something to munch on! (like me!)
So go ahead and get that oven running!
Don't worry to start slow and small, who knows what your small business could become in the next year ?
2. Sell Handmade Products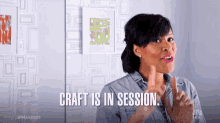 If you have a knack for crafting things, then that's another hobby that you can convert into a business.
Some consumers gravitate towards products that are made by hand. It assures them that it's a quality and well-made item.
Plus, it seems like we're always inclined to support the underdog. And the underdog here is the DIY entrepreneur!
Here are different crafts that you can start from your home:
Homemade candles – Candles are essential parts of home decoration. They are also being used for aromatherapy and spreading great scents in the house. You can check out Shopify's article on candle making as a business. They provided data and numbers to back up on why candle making is good business.
Homemade soaps – Since more people are supporting the safe and organic movement, you can create your own organic cleaning product as well.
Paintings – Some of you are into painting and some of your finished products are just lying on the side. Consider selling your paintings because there will always be a market for that.
Paintings are a staple when it comes to home decorations. Here's a sure sale that you can do, offer your service to paint a client's pet! I mean, who doesn't like a painting of their own dog, right? It would be sooo cute!
Tote Bags – There's a ton of usage for tote bags. They can be used for groceries, work, school, a picnic bag, a travel bag, and many more! Plus, if you get to make designs that's cute, classy, and vibrant, for sure those bags will be flying off the shelves!
Wall Arts – These things don't need to stop at paintings alone. Wall arts can be anything that can seem to "fill up" space on the wall. You can check out Architectural Digest's wall art ideas here!
3. Start Blogging
If you've read my previous posts, you'd know by now that my favorite medium to make money online would be through blogging!
Blogging started as a hobby for me. Until I realized, why not monetize my hobby for some extra cash?
So I did just that! From zero knowledge to making money off my blog!
But of course, it didn't happen overnight. It took me weeks and months to research and learn about this field.
I've invested in some courses but I was somewhat unsatisfied with their products. Wealthy Affiliate was the last course I was willing to try. I told myself, if this platform won't provide me with some value, I'm convinced that I won't learn anything from these courses.
But luckily, that wasn't the case at all! ??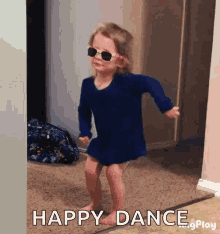 When I tried it out, Wealthy Affiliate HAD EVERYTHING. From the video lessons, to the community and their platform, it had all the things that I've been looking for ?
You can sign up for a free account, have a feel for the website, and view their free lessons!
One of the things that I love about blogging would be the different opportunities that it creates. It allows the blogger to connect with people in his or her niche. It creates an opportunity to advertise or write something about a product that the blogger really loves.
It allows the blogger to document her journey to achieving her goals.
And also, the blogger can share her knowledge with the hope of helping her readers with their problems!
BUT it's important to note, that making a business out of your blogs doesn't happen overnight – it's just like any other business. You need to put in the time and the effort to reach the point that you can monetize this hobby!
4. Create An Online Course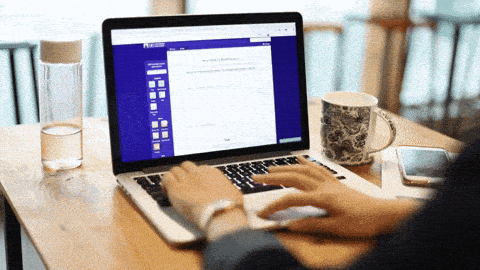 According to a recent interview with Ankur Nagpal – the CEO and founder of Teachable, he mentioned that more people were buying online courses even with the current economic state.
This just shows that even though people are in their homes, there's still a good number of the population who wants to invest in increasing their knowledge.
Teachable is a platform where you can post and buy online courses. There are hundreds of courses in the platform such as:
Web design and developing
Writing
How to start a podcast
Email Marketing
How to get a certain job
Freelancing
And many more!
If you think you're knowledgeable in a certain field or skill, why not try making an online course? You may have the knowledge that some viewers are seeking for!
You can check out Teachable's blog page to know how to create and publish your first course!
Another online learning platform that you can use would be Udemy. The platform also offers a wide selection of courses. Plus, Udemy is probably the most popular online learning platform out there.
What's great about an online course would be the fact that you could make only one course, and let it live forever. If it does well, that can be a recurring income that goes into your account!
Plus, building a quality online course will allow you to build a following.
If people are satisfied with your course and they think that they got what they paid for, your product will spread like wildfire! So make sure to put your best intentions out there, and genuinely help people!
That's what happened to me when I signed up for Wealthy Affiliate. Their teachings and community are more than what I paid for. That's why I keep recommending them to people who want to start their own blog ?
5. Start An Online Consulting Business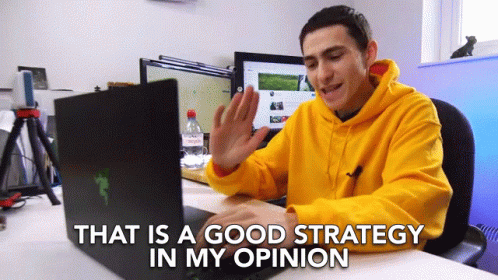 Since there's a lot of business that transitioned to work from home, it's the best time to set up an online consulting business.
A consultancy business helps a company or a business fix their internal or external problems. Usually, the consultancy group will provide a blueprint for the company to follow and fix their issues.
Some consulting business would be:
Online Marketing Consultancy – Marketing is the backbone of every successful company. Especially in the online space.
Companies use the internet to leverage their business using different social media platforms to reach their audience. I have worked for several years under the digital marketing space but more specifically in social media marketing.
So, I know for a fact that to be a successful marketing consultancy, you need to provide a result-oriented strategy for clients. You need to make a formula to address and solve the problems of the business.
Career Counseling –

This business basically helps its clients understand themselves more

. They help the client to uncover their strengths, go over barriers, and realize their potentials. Doing this process will allow the client to see a more visible career path and be better in choosing their opportunities.
Fitness Consultancy – Probably one of the most in-demand right now. Since people are stuck at home and going to a crowded gym seems more like a health risk nowadays,

people settle to look for fitness help online

.
What makes a business consultancy successful? RESULTS. That's it. Your business should provide results to your clients. Nothing makes a client happier than seeing their business problems go away!
A happy and satisfied client will always go back to your service and even refer other businesses to try out your consultancy.
6. Be A Freelancer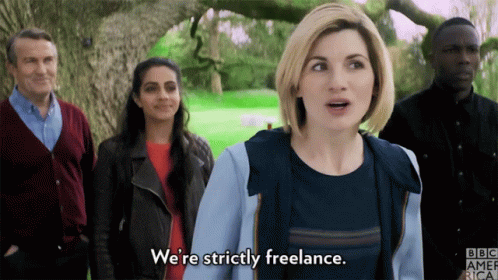 A freelancer gets paid on a per-job basis. The sooner the freelancer finishes the job, the faster he/she gets paid!
Being a freelancer allows you to work on different jobs for a week. But when some companies hire you for a certain project, they want your full dedication and time. And if that's the case, you can increase your pay by the hour since you don't get to work on other projects.
Some pros and cons of a freelancer:
Pros:
a. Flexible Work Hours – You can decide on what time of the day you'll start the job. But make sure that you get to finish it before the deadline.
b. Flexible Work Project – Just like you can decide on your work hours, you can also pick the projects that you're going to work on.
c. Flexible Pay – Another thing you have control over would be your pay for every project. Again, if a business asks you to only work on their project, you can increase your pay since you can't accept any other jobs.
Cons:
a. Unstable Work – As a freelancer, you only get to work when there's work available. And you should know that you're not the only one who's eyeing for that job.
b. No Benefits – Freelancers don't get benefits from the company that's giving out the project.
If you're new to the freelancing world, and you want a profile that stands out from the rest, you can read my How To Start Freelancing With No Experience and start from there!
7. Online Streamer
The internet has really changed the landscape when it comes to earning money. Imagine you get to play your favorite video game while being paid?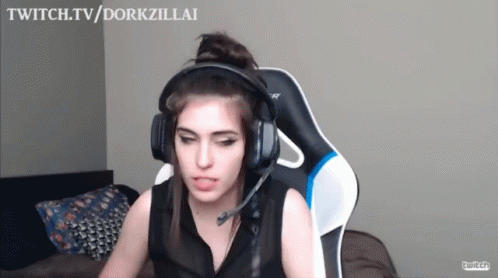 Plus, with the rise of Esports, more and more people are getting into the habit of watching online streamers for entertainment.
A video game streamer is someone who streams him/herself playing a game.
If the streamer garners a big amount of following and thousands are watching the stream, some brands would capitalize on that and will try to sponsor the streamer. Also, another way an online streamer gets money is by donations from their viewers.
But to be successful, you need to be good at the game, right?
That's what I thought as well!
But I've seen some streamers who don't really play well, so they compensate it by making their viewers laugh. So I guess a good sense of humor is a plus point as well ?
8. Online Tutorial Business
You may not be interested in selling a whole course but you might be into teaching a subject for kids. Since most schools are still closed, you can offer your knowledge to be an online tutor.
It doesn't even need to be just you alone. You and your friends who're great at certain subjects can start an online tutor business! You can set up a time wherein every hour is scheduled for a different kid. Or you can use Zoom to teach a group of kids in a single subject!
Just Start Now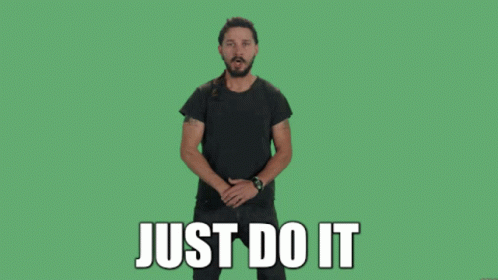 I've chosen these home business ideas because after reading this article, you can start them immediately!
All you have to do is to start. The more it stays in your head, the more you'll convince yourself that you'll start some other time.
So just pick one and start! 🙂
Also, let me know in the comments what's your favorite on the list! ?