I partner with some companies (only the good ones!) that I think will be beneficial to my readers. If you purchase through my links, I'll get a small commission at no extra cost to you! To know more please read my disclaimer.
Choosing a WordPress theme for your website can sometimes be a hard decision to make especially when you're just starting out. I know I took a longggg time to settle on one theme to my liking. So I thought of sharing this post on the best FREE WordPress themes for beginners out there 🙂
I understand that picking a theme can be a tedious process because you only want what's best for your website. If you want to scan thousands of themes and manually pick them, there's nothing wrong with that. But if you do want an easier time with this process, I think this article can really help you in making your decision.
Below are my personal picks on the best free WordPress themes for beginners 🙂 
LETSSSS GET TO IT!
[convertkit form=1786540]
16 Best Free WordPress Themes For Beginners (Top Picks For 2020)
1. GeneratePress
Rating: 5 out of 5 stars in WordPress.org
Download: GeneratePress
GeneratePress is my personal go-to when I first starting out. And I do think you should really consider going with them due to its speed and usability. It is one of the top three fastest themes out there and it can really give your website an advantage.
The last thing you would want to do with your new website is to bloat it, make it really slow, and ended with a very bad ranking on the search engine. But because GeneratePress is very lightweight, it can handle any website project that you have in mind.
As with any other free themes, GeneratePress can also be a little limited to what you can edit and customize. But with only a $49 upgrade of a lifetime to premium, you'll be able to do a lot more customization to your website.
I know I personally upgraded 
The theme has 300,000+ active websites and almost over 3 million downloads. GeneratePress has been around for six years already and still continues to satisfy and provide the best theme for any users out there.
2. Astra
Rating: 5 out of 5 stars in WordPress.org
Download: Astra
With Astra, you don't have to spend much time manually designing your website because its pre-built templates are already customized to make any website look organized.
Astra is a theme that's suited for any kind of website. Whether you're a blog, an eCommerce, or a brand, this theme is built to be responsive and fast. The developers of Astra also made sure that this theme can be used globally because it's already 100% translation ready which means it can be used in any language.
To add to those features,  Astra comes with a lot of colors and built-in fonts for users to choose from. And probably the best feature that it gives would be its easy to do customization without doing any type of coding.
Just this year, Astra has surpassed the 1 million active installations mark. 
3. Ocean WP 
Rating: 4.9 out of 5 stars in WordPress.org
Download: OceanWP
This is another theme that can help people looking to build an eCommerce or a portfolio website. Ocean WP has a static header with a classic yet classy design. It's perfect for a business that features certain products because of its front page feature images.
The way this theme is designed is it certainly doesn't look free because it has features where you can only get it from premium ones. It has multiple layout choices, classy image galleries, and several sidebar areas.
Ocean WP understands the needs of its users that's why it's able to produce fast reload time and is optimized for mobile and tablet screens as well. Plus if you do encounter a problem with the theme, its live customer support is always there to help.
4. Hestia
Rating: 5 out of 5 stars in WordPress.org
Download: Hestia
With its slick and clean one page design, it will most definitely catch any website visitor's attention. Hestia is always a go-to theme if you're looking for something fast and responsive to use for your website. 
With Hestia's modern design it's fit for a business website or any creative agency. This theme is beginner-friendly as well since it has a starter site feature wherein you don't build a website from complete scratch.
The functions of Hestia makes it compatible with users looking to make their sites SEO ready and making the user experience as smooth as possible. It's also easy for website builders to use Hestia because of its live theme customizer and drag and drop option for you to rearrange some sections.
5. Agama
Rating: 4 out of 5 stars in WordPress.org
Download: Agama
Agama is one of the cleanest WordPress themes you'll see on this list. The design and look of this theme can be confused for a premium theme. Its clean and spacious design makes it work for every kind of website out there – whether it's for a blog, an eCommerce, or even a business. 
With it being simple yet pleasing to the eyes, it makes the user set it up easily. This theme is perfect for anyone who's looking for a minimalistic design. With its simplistic display, it's guaranteed to be fast and responsive. The theme is also WooCommerce ready for any eCommerce user looking for a clean and simple design.
6. Neve
Rating: 5 out of 5 stars in WordPress.org
Download: Neve
With Neve's search bar and built-in sharing button, it's a theme that's great for blogs and businesses. Other than that feature, the theme has a mobile-first approach which makes it automatically responsive and caters to your web visitors who navigates the internet via their phones.
Neve is liked and picked by many because it's compatible with popular page builders. This just means its highly customizable and you can easily move things (like your logo, search bar, navigation bar, etc) to your liking.
Overall, Neve is the one for users looking for a multipurpose theme and has a lot of ready-made sites (30+ websites).
7. ColorMag
Rating: 5 out of 5 stars in WordPress.org
Download: ColorMag
The ColorMag theme has a modern design that's perfect for magazines and online publications. ColorMag comes with colorful buttons, a featured slider, and custom widget areas. 
With ColorMag's multipurpose design, you can be guaranteed its fit on any topic that you'll write about. It also helps your website visibility for its a theme that's SEO ready and incredibly responsive. Setting up a website with this theme is easy and quick since it's compatible with other page builders.
8. Sydney
Rating: 5 out of 5 stars in WordPress.org
Download: Sydney
This theme is perfect for any business website out there. With its full-screen slider, slick animations, and easy scrolling, site visitors won't have any hard time navigating through your website.
It's a professional-looking theme that's highly customizable to anyone's liking. The theme's choices of color options partnered with a logo upload feature make it easy for users to customize it to match the design of their brand.
Sydney is the theme if your aim is to make an engaging website that makes visitors stay a little bit longer.
9. Ascend
Rating: 5 out of 5 stars in WordPress.org
Download: Ascend
When I see the Ascend theme, I immediately think of an eCommerce website because of its transparent header and vertical menu. That vertical menu is perfect for any product that you're trying to feature on your site. 
Inside Ascend, you'll see a lot of useful options when you customize it. The theme supports WordPress block editor and all popular page builder plugins.
10. Bento
Rating: 4.5 out of 5 stars in WordPress.org
Download: Bento
Bento is another multipurpose theme that's part of this list. Looking at this theme really gives out a premium feel to it. With Bento being compatible with most web page builders, it makes it easy to design a website that requires minimal effort and time. 
Bento is user-friendly that comes with customizable templates. It's suited for anyone who's looking to build a website with little to no hassle – Bento can provide that because of its drag and drop feature which makes it favorable for any user who has no knowledge of coding.
11. Shapely
Rating: 4.5 out of 5 stars in WordPress.org
Download: Shapely
With the theme's excellent graphic and functionality features, it makes it very easy for users to utilize this theme. Shapely is also a one-page wordpress theme that utilizes a full-screen background. 
With that feature, the user has the chance to make captivating landing pages. But of course, it can work well with personal and business websites as well. Other features would allow you to place testimonials, services you offer, and product information.
12. Storefront
Rating: 4.5 out of 5 stars in WordPress.org
Download: Storefront
Storefront is a free theme that came from WooCommerce itself. So you know it's built perfectly for an eCommerce website. The theme displays a clean and minimal design but still open for any customization of the user.
Since the theme comes from the developers of WooCommerce, you won't have any doubts about whether the theme is fit for an eCommerce site because it definitely is. The developers made sure that the theme is lightweight so users can experience fast and responsive sites.
13. Albar
Rating: 5 out of 5 stars in WordPress.org
Download: Albar
Albar is a simple, clean yet very professional looking theme. It's a good theme for beginners if they're looking to start a business, portfolio or eCommerce website.
Developers of the theme have integrated useful plugins to make the user experience as simple as possible. The theme also offers a drag and drop page builder that enables users to customize it to their liking.
14. Flash
Rating: 5 out of 5 stars in WordPress.org
Download: Flash
Flash is another minimalist theme in this list. It's a theme that comes with premium features such as widgets, a drag and drop option, and a nice portfolio.
With Flash, you can create a blog, a business site, or even just a landing page. Using its minimalistic feature, you can highlight your products or posts on your home page. Flash has an instruction page wherein you'll be guided every step of the way on how you can utilize every feature and design that it presents.
15. Virtue
Rating: 5 out of 5 stars in WordPress.org
Download: Virtue
Virtue stands out by having a clean design that comes with 2 navigation menus and a large header image. It gives out a clean look because of its full white background which makes it simple yet elegant. 
Beginners and advanced users will also appreciate this Bootstrap-based WordPress theme. Another feature that it brings would be letting users build an eCommerce store and use different store elements to display highlighted products. Such elements can also be used to show the user's latest projects and blogs.
16. Ashe
Rating: 5 out of 5 stars in WordPress.org
Download: Ashe
Ashe is a theme that's perfect for any bloggers no matter what their niche is. It's a theme that works well for fashion, health, baking, photography, food, or personal blogs. The theme offers a multi-author design which is why it's perfect for any blogging website. 
Ashe is already responsive to other devices, it's fast, offers WooCommerce support, and works well with other necessary plugins. It's also perfect for any blogger who likes to customize their site to their liking. The user can modify the logo, header image, footer menus, and slider. 
Bonus Theme 
Divi by Elegant Themes
Rating: 5 out of 5 stars in TrustPilot
Download: Divi
Pricing: $89/yr, $249 for lifetime access
It's the WordPress theme that will stand out from the rest in this list (other than its a premium one). Divi goes beyond being just a WordPress theme, it's also a website building platform that can replace the standard WordPress editor.
This is the most popular theme in the world. You can see how the theme works in detail here.
This blog uses the Divi theme.
Developers of Divi made sure that website builders will have a new and fun experience when using this platform. It's new and refreshing to the eyes of a seasoned site builder and an excellent learning opportunity for beginners. Divi allows you to create professional-looking websites with cool designs with minimal effort and time.
I know it's a premium one but you get what you paid for – you can customize basically anything to your liking and the Divi editor makes it super easy to create templates. If you do have more budget, I'd really recommend going with Divi.
This multipurpose platform and theme can handle and create any type of website. With it being compatible with several plugins, it's almost the complete package that every user is looking for.
[convertkit form=1786540]
Choosing A WordPress Theme For You
We all know there are thousands of WordPress theme up for grabs but how should we know which one is really for our website? Is intuition enough? Does aesthetic trump other features?
With the list above, I've narrowed the best themes that you can use for your website. The themes cover whether your site is for blogging, business, eCommerce, or just a portfolio.
But how do you technically choose a theme that suits your needs?
If you want to manually choose themes, you can use the points below to help guide you in this process.
a. Determine What Features You Like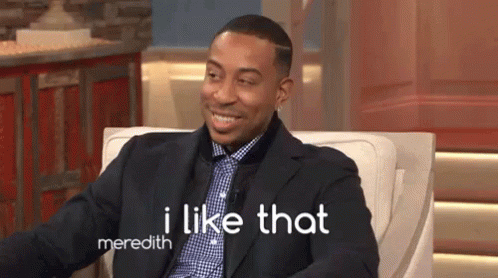 It's important to know what features are you looking for in a theme so you can narrow down your choices. By knowing the themes beforehand, you make the process of choosing easier.
You can say that almost each WordPress theme has the same features but take note that for niche-specific themes, there will always be a feature that will separate them from the pack.
Some of these features can be parallax scrolling and a slider – if you don't need both of these features, then you can opt for simpler ones.
b. Speed Test A Theme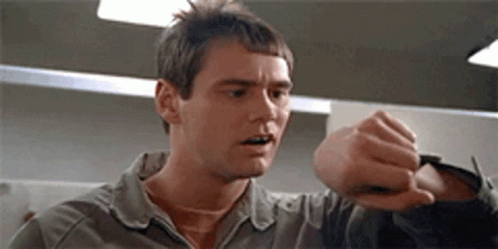 In the competitive space of online businesses and blogs, a website's speed can be a factor in one's success. Website speed affects traffic and search engine ranking. As we all know, nothing turns off a website visitor than a loading web page. 
So how do we speed test a website theme? Well, the most common way to do it would be using GTmetrix. GTmetrix is a website performance analytics tool that's used by many to determine a page speed.
To test out a theme, you can run the demo website on GTmetrix or you can install the theme on a test site and see how it performs. 
If you're aiming for a website that has good performance and excellent speed, choosing the right theme is an important decision to make. Most users overlook the fact that a theme can also affect a site's performance.
c. Make Sure You Can Customize It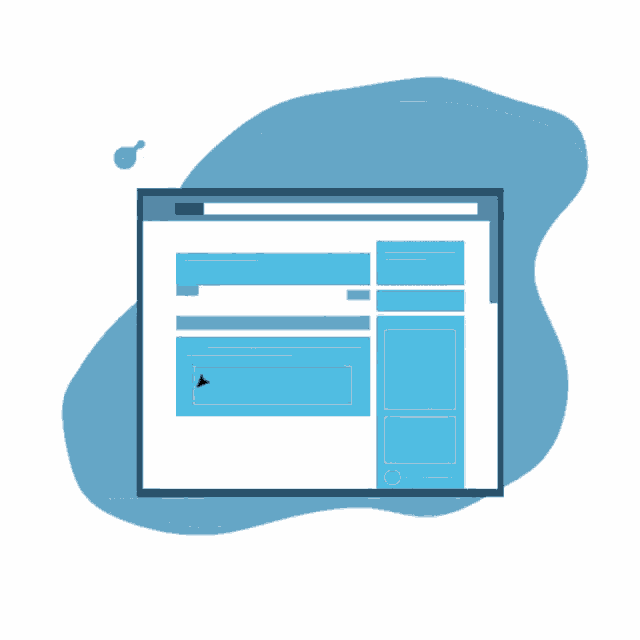 No matter how great a theme can look, there will always be something that doesn't approve our liking. So if you're one of those users who wants everything perfect and aligned to what they like, you want a theme that's highly customizable without making your life hard.
There are themes that require you to know a bit of coding even if you're just doing some minor tweaks. So it's always a good decision to go for themes that has a drag and drop feature on the customization process.
d. Check A Theme's Responsiveness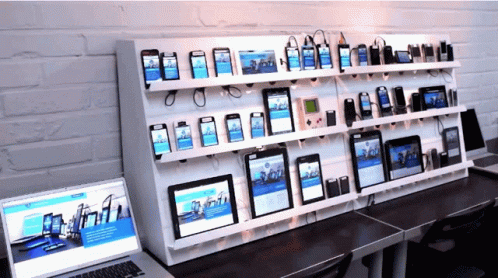 I can't stress this point enough, check the theme if it's responsive. In 2019, 55.9% of website visitors came from desktop users while 40.1% came from mobile. If your theme is only responsive to desktop visitors then you would've missed out 40% of your audience.
So how can you check whether a theme is responsive or not? You can do so by accessing the demo site on your tablet, phone, and desktop. Take time to check each feature and menu to see if every page is adapting to your gadget. 
Mind the loading time as well. When choosing a theme, we want to make the user experience as smooth as possible. You can also check the layout whether it's fit for the gadget you're using, look whether widgets are overlapping or not. Nobody wants a website that's disorganized and doesn't function well.
e. Search And Read Reviews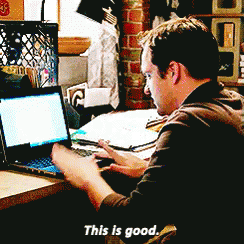 It's always good to read opinions from other people to just get a glimpse of how a theme works and performs. Usually, when there's something wrong with the theme, you'll find several reviews from people who experienced it. By reading reviews, you get to save time and effort.
f. Does The Theme Provide Support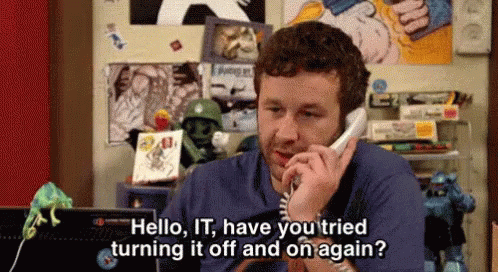 Unfortunately, when you choose a free WordPress theme, it's very unlikely that the developers will provide full support. What some developers do instead is they help out through WordPress forums but still,  they are not obliged to answer questions.
When you choose premium themes, make sure that you know what is the developer's policy on it. Sometimes support can vary from each price tier, so make sure to read everything that's included when you pay for a premium theme.
Choosing The Best Free WordPress Theme For Beginners
To choose the best WordPress theme is a subjective matter that only you can answer. So a good theme for you will highly depend on your needs for a website. 
When choosing one, you really need to predetermine the features and the layout that you'd like. Doing this will allow you to save time and browse thousands of WordPress themes with a purpose.
So which of the best free themes above are you eyeing to install? Have you tried some of them? Let me know in the comment section below! 😀