I partner with some companies (only the good ones!) that I think will be beneficial to my readers. If you purchase through my links, I'll get a small commission at no extra cost to you! To know more please read my disclaimer.
In today's blog, I'll be sharing one of the best ways to get more of your audience to read your blog posts through email marketing. The list below shows the best email marketing services for bloggers this 2020.
There are a lot of factors that surround a successful blog, some of which are website building, content creation, research, and marketing. Most bloggers overlook email marketing for the reason that some think that emails are outdated already. But that's not the case for many blogs, in fact, email is still the best driver of traffic and monetization to some.
I personally know that email marketing can look and seem tedious – I tried not to touch email marketing for the first few blogs of mine. And if I were to compare the traffic and monetization that I'm getting with this blog, the results were MUCH better with this one, having to engage with my readers via emails.
So I do encourage any bloggers out there who still haven't used any email marketing service for their blogs to do so right now. Don't miss out on all those engaged readers 🙂
Anyway, if you're ready to know what services can help you with your email marketing, then let's get right to it!
[convertkit form=1786540]
12 Best Email Marketing Services For Bloggers To Use This 2020
1. ConvertKit

Starter Account: Free
Paid Account:
– Creator: $29/mo (free 14-day trial)
– Creator Pro: $59/mo (free 14-day trial)
Signup Here: ConvertKit
The top of my list and the one I personally use would be ConvertKit.  Because it's made for us bloggers and content creators. ConvertKit helps creators build an audience with ease through email marketing.
Using their service, you're able to create simple and engaging landing pages even if you still don't have a website. You're also able to work with a tag-based system which is an efficient way to handle subscribers and manage automation.
The interface is EXTREMELY user-friendly for newbies and they have a lot of easy-to-follow guides that can help you navigate easily.
ConvertKit takes out all of the complicated processes and technicalities in email marketing. Rather, it presents simple yet great sequences and automation for bloggers and content creators to capitalize on.
You will also be able to use any of their landing page templates that you can edit to cater to your taste and needs. Like many other email marketing services, Convertkit doesn't have a landing page that you can build from scratch. If you would like to do so, you can use another software like Leadpages and embed Convertkit's signup forms there.
Other than that, ConvertKit also offers you the customization of emails to truly connect with your audience, based on your website's aesthetics. If you are one of my subscribers you'd know the colors and the fonts I use on my emails are consistent with the ones on my website. So you do have the freedom in terms of customizing the design – which is always a big plus!
If you do need to integrate your email marketing service with any other platform, say you're running Facebook ads, and would like to funnel the subscribers straight to your Convertkit account and automation, you can do so since it's easy to do any kind of integration with them.
2. Active Campaign
Starter Account: Free trial
Paid Account:
– Lite: $9/mo
– Plus: $49/mo
– Professional: $129/mo
– Enterprise: $229/mo
Signup Here: Active Campaign
Active Campaign is an email marketing platform that's liked by many because of its functionality and pricing. They've created an optimized service by making all marketing, sales, and support processes automated.
Active Campaign has all the features that any blogger or business owner can ask for. Some of the features they provide are subscription form builder, email automation, built-in analytics, email list segmentation, and custom audience retargeting.
Active Campaign made sure that their platform and design is suited for all types of users. Even with the users that don't have much experience in email marketing services, they will find an easy time using this platform.
3. Drip
Starter Account: Free trial (14 days)
Paid Account: Check your quotation here.
Signup Here: Drip
Drip is the go-to eCommerce marketing engine by many. It's an eCommerce customer relationship management platform that collects and organizes data so their users can capitalize on it.
Other than being an eCommerce CRM, it also features strong automation, solid integrations, and it's quite easy to use. Plus with Drip being an eCommerce CRM, you know it works well with Shopify.
Just like ConvertKit where it's built for bloggers and other content creators, Drip was made for eCommerce users. You can tell so by its features because it's designed to make any eCommerce campaign effective.
When you use Drip, your approach to any campaign is bottom-up. Meaning you start with your recipients, then going for a template, then curating an email to customizing the settings of your campaign. 
4. Aweber
Starter Account: Free
Paid Account:
– Pro: $16.15/mo
Signup Here: Aweber
Aweber has been around the email marketing space since the late 1990s. Their service is used by top marketers and websites globally. But how did Aweber survive through all these years?
Well, they did so by listening to their users and constantly developing from time to time. With Aweber, you're able to create engaging landing pages, provide excellent customer support, and have responsive signup forms.
This service allows users to utilize drag and drop features for email building and also provides 700+ email templates to its users. Even though there's a ton of things to do with Aweber, they're able to make things simple.
Aweber is for anyone who needs a simple email marketing platform that almost has the complete package. It's easy to use, it has a lot of features, and it's relatively cheap compared to others.
If you're a beginner and would like to go with Aweber, just make sure that you get yourself used to the interface as it can be quite confusing if you're just starting out with email marketing.
5. MailerLite


Starter Account: Free (1-1,000 Subscribers, 12,000 emails/month)
Paid Account:
$10/mo (1 – 1,000 subscribers, unlimited emails/month)
$15/mo (1,001 – 2,500 subscribers, unlimited emails/month)
$30/mo (2,501 – 5,000 subscribers, unlimited emails/month)
Pricing goes higher as subscriber count increases. Check your quotation here.
Signup Here: MailerLite
MailerLite is an affordable email marketing software that has the features and services of high priced email marketing services. It's simple and easy to set up which benefits the first time users of any email marketing service. 
The interface is simple but still delivers effective features such as subscriber management, drag and drop email builder, built-in analytics and split testing tools, and email segmentation and automation.
MailerLite is one of the cheapest services in the niche but even with a free account, you already get to do a lot with it. The free plan comes with 1-1,000 subscribers, access to an autoresponder, a ton of email templates and integrations, tag-based workflow, and advanced reporting.
Overall, MailerLite is for anyone who wants to use an easy service that's cheap and simple yet very effective. 
6. Mailchimp
Free Account: Free
Paid Account: 
– Essentials: $9.99/mo
– Standard: $14.99/mo
– Premium: $299/mo
Signup Here: Mailchimp
We all know what Mailchimp is, it's probably the first email marketing service you used when you were still starting out. It's one of the most popular out there and it's one of the widely used platforms.
For a free account in Mailchimp, you get 2,500 subscribers and all the essential email marketing tools. Its features come with email marketing automation, email list segmentation, free website builder, built-in analytics, and landing page with opt-in builders.
MailChimp is a great entry platform for anyone who's looking to do any type of email marketing for their websites. The platform has features that are more than enough for new bloggers to get started. It's also easy to use for anyone who has no prior experience in using such services. 
The analytics also shows metrics that are important for any bloggers. Their analytics presents bounces, CTR, subscriber behavior, and many more. Overall, it's good for starting bloggers or even business owners to get and build an email list.
That being said, Mailchimp is the most basic email marketing service out there, there are a few basic functions that you'd want to have in an email marketing service that Mailchimp doesn't offer like as simple as tagging subscribers.
7. GetResponse
Free Account: Free (30 days)
Paid Account:
– Basic: $15/mo
– Plus: $49/mo
– Professional: $99/mo
– Max: Custom pricing
Signup Here: GetResponse
GetResponse is one of the earliest email marketing services out there. It started on 1998, the same year Aweber started as well.
This service has survived all throughout these years because of their constant innovation and plainly because of user trust. Any seasoned individual in the email marketing space will agree that GetResponse is a sure trusted platform that delivers what it promises.
GetResponse can help you on creating a mailing list, send emails to your subscribers, automate emails, and provide you data relating to your email campaigns.
This platform also works best for beginners since it has a lot of basic features. A few of the platform's strengths lie in landing pages, CRM, webinars, and marketing automation. 
GetResponse doesn't just cater to one kind of niche, it can work for any type of business, online marketing, and large companies. They are trusted by big and small brands alike.
Similar to Aweber, if you're a beginner just make sure that you get yourself used to the interface first.
8. Moosend

Free Account: Free
Paid Account: Check your quotation here.
Moosend is one of the email marketing services in this list that was created after 2010. So they are relatively new but have garnered thousands of users including big names and brands.
Some of the features of the platform are email marketing, landing pages, marketing automation, subscription forms, and eCommerce AI. When using Moosend you can be guaranteed to have engaging newsletters and marketing campaigns. 
There's a reason why Moosend has been used by many even though they just have 10 years in the email marketing space. They offer tons of features for their premium members at a cheaper price compared to its competitors.
Moosend has catered to what its users need. They have made campaign creation easier, offer customer data to deliver powerful campaigns, provide advanced segmentation, and give out help on lead generation.
The platform has successfully made all email marketers' jobs easier and smooth.
9. Sendlane
Free Account: Free (14 days)
Paid Account:
– Growth: $79/mo
– Pro: $125/mo
– Starter: $497/mo (50% discount)
Signup Here: Sendlane
Sendlane helps businesses with their b2c and b2b email marketing via their automation features. This platform helps its users with in-depth website tracking, data-driven messaging, and behavior-based marketing automation.
If you're an eCommerce website, Sendlane can be of great help to you. Its features give out metrics and data on consumers which makes businesses come up with smarter decisions on their email marketing and campaigns. 
On top of that, what most people like about Sendlane is its customer support- it's probably one of the best out there. Their support goes out of their way to really help and cater to their client's needs and problems.
If you're a blogger with an eCommerce brand, you can try out Sendlane as it's able to turn casual online shoppers into loyal and returning customers.
10. Constant Contact
Free Account: Free (30 days)
Paid Account: Check your quotation here.
Constant Contact is one of the email marketing services that has also stood the test of time. Being founded in 1995, the company has made constant changes to its services to still be on the list of the best email marketing services.
Users of this service have all the tools needed to create engaging and effective emails and email marketing campaigns. Some of their features come with customizable templates, tracking and reporting, advanced eCommerce marketing, and customizable pop-up forms. They also provide surveys, coupons, and polls for their Email Plus users.
But there's one feature that separates Constant Contact from the rest and that's their website builder. Yes, with this feature you can argue that this platform has the complete package. Constant Contact is also a web host that offers a great interface that has a ton of features for the users to take advantage of. 
They are excellent for small to medium business that wants a simple interface but has a ton of great features.
11. SendinBlue
Free Account: Free
Paid Account:
– Lite: $25/mo
– Premium: $65/mo
Signup Here: SendinBlue
SendinBlue is an easy to use platform to create beautiful and engaging emails. It also supports automation, CRM, and newsletters. Users with no prior experience in building and creating email campaigns can find SendinBlue easy to use because of its drag and drop email editor.
SendinBlue allows users to be in touch with their audience because of its features like SMS marketing, and chat. Both features allow users to communicate more directly to their audience and answer their needs and questions.
In terms of converting website visitors, SendinBlue allows users to curate landing pages, signup forms, and launch Facebook Ads. All of which helps the user's audience to receive a more engaging and targeted marketing campaign.
SendinBlue is good for any beginners and intermediate bloggers because their platform is easy to navigate and use. It already offers more than the basic tools needed to create a successful email marketing campaign.
12. Campaign Monitor
Free Account: Free
Paid Account:
– Basic: $9/mo
– Unlimited: $29/mo
– Premier: $149/mo
Signup Here: Campaign Monitor
Campaign Monitor is an email marketing service that's simple and easy to use but provides powerful features. Their users come from different industries like tech, non-profit, and media agencies. This just tells you that their platform is for anyone who wants powerful email marketing software.
Campaign Monitor has tons of features for email marketing, marketing automation, personalization, sign up forms, segmentation, and analytics. It houses all the tools you need to run a successful campaign and have a high conversion rate.
The platform also separates from the pack because of its beautiful designs and templates that can be easily customized by users. They also feature a drag and drop email editor which makes it easy for any user emails for their subscribers.
My Recommendation
Just like my previous blog, I always have a recommendation for my readers to try. It's the one that I personally use and has all the features that I need from an email marketing service and platform. It's simple, easy to use, and has effective features that drive traffic to my blog.
1. ConvertKit

Starter Account: Free
Paid Account:
– Creator: $29/mo (free 14-day trial)
– Creator Pro: $59/mo (free 14-day trial)
Signup Here: ConvertKit
Specifically made for bloggers, by a blogger

Extremely user-friendly

The best tagging systems and automation

Offers important metrics

Excellent customer support

Integrates with a lot of other software
Does Email Marketing Still Work?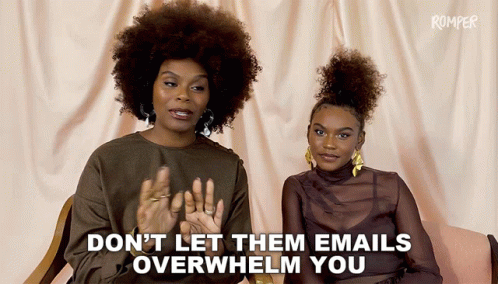 As long as people check their emails, email marketing will still be relevant as it was 10 years ago. Emails are still being checked on a daily basis and is still used as an avenue to inform people.
Checking emails is still part of a personal and work routine and as long as it has the attention of people, email marketing will work and remain effective for marketers.
To convince you that email marketing is still relevant, let me show you some facts that I've gathered.
According to Statista, even though there's an increase in messaging apps throughout the years, email users have amounted to 3.9 billion in 2019. And is set to reach 4.48 billion users in 2024.
To add to that fact, from 2015 to 2018, the ROI on email marketing has just been increasing yearly. Coming from the study of Data and Marketing Association, every Pound spent on email marketing will see a return of £42. That's a crazy return if you think about it.
Plus, there are tons of blogs that show that email is still the main driver of customer retention and acquisition. Which is why even the big blogs in your niche still persuade their visitors to signup for their email list. That alone shows you how effective email marketing is.
Try One Out Now
If you've read this blog, then you're probably looking for a good email marketing service for your blog or you want to change platforms. You can read all the reviews you want but you need to try one out to have first-hand experience with these services.
The list above shows email marketing services that are popular, used by many, and recommended across different platforms. It will entirely be up to you on which one should you go for but what's important is to try it as soon as you can.
So, which have you tried on the list? Do you have any service that's excellent but not on this list? Let me know it the comments below 😀