I partner with some companies (only the good ones!) that I think will be beneficial to my readers. If you purchase through my links, I'll get a small commission at no extra cost to you! To know more please read my disclaimer.
One of the most common questions I've read from people who are trying to build an online business is "what are the basics of SEO need to know?"
The topic of SEO is a broad one – it involves a lot of work and research to do it successfully which is probably why some shy away from it.
But little did they know that you only have to do the basics correctly to achieve your website goals.
Luckily for you, I'll be sharing the basics of SEO and how you can execute each one properly!
I'll be defining what SEO is, how to do it, and why it's used by a lot of websites in today's competitive space. The contents that you'll be reading below will teach you the most simplistic ways to approach this!
So if you're ready to boost your site's online presence, then let's jump right to it!
[convertkit form=1786540]
Understanding The Basics Of SEO For Your Website In 2020
What Is SEO
SEO stands for Search Engine Optimization.
It is the process of improving the quality of the site and contents to drive more traffic to it. 
SEO is used by many websites for the basic reason for ranking high in different search engines. When you rank high, you expose your website to millions of internet users who search for keywords around your content. And if you've products to sell or use your affiliate links on those posts, the higher the chance you can convert those impressions to sales.
Think of it this way:
RANK HIGH ON SEARCH ENGINES 👉 MORE TRAFFIC 👉 MORE SALES
Ultimately, this should be one of your website's goals. Your website needs to be seen or be discoverable as customers search for terms related to your niche or what you sell.
Let's say you have a trucking service in California. When residents of that state google trucking services around them, you want to be on their screens when they search for it! The goal is to be on the first page and preferably among the top 3 links.
You want to land on the first page and rank high because customers don't tend to go beyond the first page. Just like you! When you search for something, there's a slim chance that you go to the second page of Google search, right? So aim to be on the first page!
Using SEO Plugins
These are plugins that help a website and its contents be SEO ready when the website is live and contents are posted.
The SEO plugins help content creators by suggesting words to use, word count, and how to structure the post to make it have a higher chance of ranking.
Most website owners just think that content creation is enough to rank but there's actually some science to it! 
When you start a website, sometimes it already is search engine optimized but to successfully rank high, the work goes beyond that. You need to be mindful of metatags, the length of your post and descriptions, and heading structures.
And that's when SEO plugins come in handy!
a. All In One SEO
When you sign up for a free account with Wealthy Affiliate, you're able to create a website that already has All In One SEO plugin. This plugin really lives up to its name because it offers all the suggestions that will optimize your site and contents.
All In One SEO plugin teaches you things from how many keywords should be used, where you should put them, to how many characters you should type! Yep, it's that specific! Other than it offers valuable information, it's user friendly!
When you sign up for a free account, you'll receive 10 free lessons from Wealthy Affiliate. One of those lessons would be discussing how to use the All In One SEO plugin. It will be discussed by one of the co-founders of the company – Kyle Loudon. In the video lesson, Kyle will guide you on every step on how you can maximize the plugin to your advantage!
b. Yoast SEO
Yoast by far is the greatest SEO plugin that I've used. And I think I'm not the only one who's satisfied with the plugin – Yoast has reached 5 million active installations and has been downloaded more than 202 million times!
Some of the things that Yoast teaches users would be the optimal length of a title, the density of the focus keyword, how many words you should use for every paragraph, and it reminds you to use internal links and backlinks!
The plugin also considers the reader's point of view.
Which is very important if you handle a blog website. It recognizes if you used the same word at the start of every sentence, if you lack images on your posts, the usage of transition sentences and how you should break down your post using different headings.
There's a reason why Yoast has achieved that number of installations and downloads. Try it yourself just to see what the buzz is all about!
SEO Beyond The Plugins
For your site and contents to be SEO ready, you need to do work beyond what the plugins are suggesting. And a way to do that is to pick the appropriate topics to make contents about.
When you see a high ranking blog in your niche and you scan through their posts, there's a good chance that those topics aren't just randomly picked.
The writer or the website owner has used keyword research to determine what keywords or topics are usually searched about in their niche.
You might question, why do they go through such effort? Isn't blogging just writing what you like? 
Well if they write about topics that people don't care about or search for, it wouldn't bring value to their website.
It won't bring traffic and it won't convert sales. 
If your main goal is to market your brand and make money along the way, you need to make contents that people are looking for.
That's why website owners utilize keywords and keyword research to determine what are the relevant topics that are being searched within their niche. 
And that's how your approach should be as well! 
Knowing Your Keywords
Keywords are words or phrases that people search for in search engines. Whatever word you place on the search bar, that's considered as a keyword. 
Now when you search for a keyword, Google or any search engine will provide you with the best results that are related to your keyword.
These websites that pop out on the first page have been "ranked" by search engines on what's the most relevant to your searched keyword. 
As you can see, when I typed in the keyword "online courses", Google has provided me with websites that offer online courses to people. In this case, edx.com, coursera.org, and futurelearn.com are the top 3 websites when it comes to the "online courses" keyword.
To come up with a keyword that you'll use there are two ways that you can approach it:
a. Brainstorm
When you brainstorm about keywords related to your niche, it will probably just take you 10 minutes just to write down everything you can think of. If you don't have a time limit, you can probably write down hundreds of keywords! 
b. Google Autocomplete Suggestions
This is another FREE way to get a bunch of keywords for you to talk about. Here's a way to do it:
Type the keyword that you're searching for but don't hit enter. Wait for Google to suggest other phrases or words.
For this example, let's use the keyword "how to save money"
Just by typing one keyword, Google will suggest a few more that's frequently searched for!
What you can do is type in every word you thought about in your brainstorming session and let Google add more keywords to your list!
Now the question is – Are all keywords created equal? Are their number of searches the same?
The answer is NO. 
If you want your website to grow and rack in more website visitors, you need to focus on keywords that are frequently searched for.
Why? Because that's where the people are! Going for frequently searched keywords can hasten the process of your post to be ranked on Google. 
Here's the science of picking the right keywords:
If you write about keywords that have a high number of search counts, your content has a higher chance of being read. Why? Because people are searching for it. And when your post is clicked frequently, search engines will see that your post is relevant to that keyword.
When you gather enough clicks, your post will slowly rank through the pages and eventually reach the first page!
BUT!
You also need to avoid going for a very broad keyword when you're just starting out because there are too many competitions out there who have much higher website authority than you.
So instead, you need to go for long-tail keywords. Just the right amount of search volume WITH low competition. Meaning that your article is still being searched for but there are less websites for you to compete with on the results page.
That's the reason why keyword research is important! And that's also how it affects your content's SEO!
Another question now is – out of all the keywords in your list what's the most searched for? Well, luckily there are now tools for us to use so we can determine the average searches of each keyword!
A Keyword Tool For Your Keyword Research
When you sign up with Wealthy Affiliate, they will introduce you to a powerful keyword tool that gives you important data on every keyword you search for.
That tool is called Jaaxy. Jaaxy is a paid service that's independent of Wealthy Affiliate but when you upgrade your free membership to a premium account, you'll be granted unlimited keyword search! 
Here's what Jaaxy looks like when you try to search for a keyword:
As you can see when you search for the keyword "save money", it will also show other keywords that are related to it. 
Avg = average monthly searches of the keyword.
Traffic = estimated traffic that you will get if you get ranked using the keyword.
QSR = the number of competing websites ranked in Google for this exact keyword. Basically, it shows how many of your ranked competitors are using this keyword. 
KQI = determines whether it's a good keyword to use. 
SEO = a score on whether you can rank with this keyword on the first page. 
Domains = just shows the availability of domains that are related to the keyword.
Just by reading all of this, what more do you want from a keyword tool? Jaaxy has provided the best data when doing keyword research. 
With a free account on Wealthy Affiliate, you're entitled to 30 searches on Jaaxy!
You can try searching now with the box below too 🙂
Keyword Research Strategies
You can come up with your own keyword strategy or you can follow this one that's mixed with Wealthy Affiliate lessons and personal liking! 
When doing your keyword research on Jaaxy, do you only just look at average searches?
If you do that, you're not maximizing the full potential of this keyword tool. 
So when we search for keywords in Jaaxy, we would like to have a lower competition count (QSR) on those keywords. The reason for that is when we go for keywords that have thousands of competitors, it would be difficult to climb up the search engine results.
Because for the obvious reason that thousands of websites used that keyword as well.
What we want to do is search for a low QSR count, so the chances of us getting ranked are much higher.
A good rule of thumb for QSR number is under 100.
The next thing to look at is the keyword itself. Looking at the left side of the Jaaxy tool, you'll see different searched keywords that relate to the keyword you searched. If you read these keywords, you'll notice how some are not grammatically correct.
And we don't want that. 
We want to choose keywords that have correct grammar and the phrase makes sense. 
For average searches, I want keywords that have above 100. That's a good number for me because that's more than enough search count to say that the keyword is relevant.
The next criteria would be the average traffic. Personally, I don't look at this but if you want to add this to your criteria, an ideal number would be above 40.
For KQI, Jaaxy must say that the keyword is "Great".
Lastly, the SEO score should be above 90.
So to sum up this strategy, look for keywords that show this data:
Avg = More than 100

Traffic = More than 40

QSR = Less than 100

KQI = Great

SEO = More than 90

The keyword must be grammatically correct and it makes sense.
This is a good set of criteria to have especially when you're still starting and trying to rank on search engines! 
Combining Plugins And Keywords
As you've read above, SEO plugins will help you on how you can utilize your keyword/s to optimize your content.
These SEO plugins are designed to suggest to you how many times should you use your keywords and where you should place them.
Without having the two to help you with the SEO process, it would be a difficult journey to rank high on search engines.
These plugins are programmed to know what these search engines are looking for on a website. 
I personally use Yoast and Jaaxy to help me optimize my blog posts.
But you should know that choosing the right keyword and having an SEO plugin for your website are only two of the other components that can make you rank high on search engines. 
You can have the best keywords and satisfy everything your plugin needs but if you don't have compelling content that can stand out from the rest, then the chances of getting ranked are slim compared to making fun and quality content. 
To discuss the topic of creating such content will require a whole 'nother blog post! So we'll save it for another day!  😉
This time, just stick with finding good keywords and following what your plugin says! Soon you'll create quality contents that will make people share and engage with your posts!
[convertkit form=1786540]
Why It's Important To Rank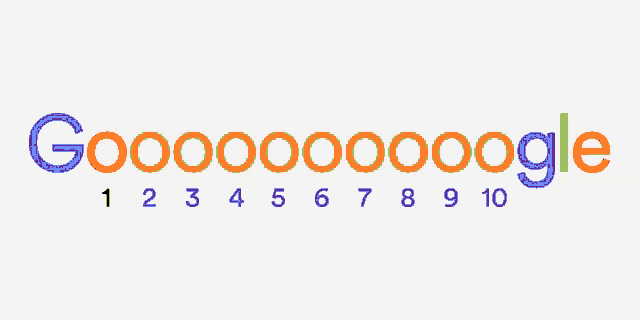 Ranking on search engines should be one of your goals as you create your website because it increases your website traffic and more people will get to read your content!
If you're making written or video content, you want people to see it, especially if it's something that can help them.
Sometimes organic sharing of posts isn't enough. That's why most websites strive to reach the top page of Google. And that's why you should too!
When you rank on the first page it also increases your website's authenticity! It makes your website be an authority and makes your posts more believable. 
If you're an independent news website, ranking alongside CNN and other big news publications will surely bump your website's credibility! The same goes for whatever niche your website is about. 
Again, if you rank high on search engines, you expose your website to billions of users on the internet. If you're exposed to several audiences, more eyes will see your website and content. And as mentioned earlier, the more traffic you have, the more chances of having revenues!
So make it a goal to rank your posts on search engines! 
One Step A Time
Understanding the importance of keywords, keyword research and SEO plugins are very beneficial for your website. Although these two are just the tip of the iceberg when it comes to SEO, it's still a great place to start!
As you get the hang of the processes above, go further and deeper on how you can optimize your site. Go at your own pace. There's no deadline and race when it comes to your business. Don't get discouraged when you don't see results immediately!
Remember, the process of building a profitable website, and doing successful SEO is a marathon – be in it for the long run!
Do you have any additional basic SEO tips that you can add? Let me know in the comments below! 😀