I partner with some companies (only the good ones!) that I think will be beneficial to my readers. If you purchase through my links, I'll get a small commission at no extra cost to you! To know more please read my disclaimer.
With the right steps and tools, affiliate marketing can help you generate a steady stream of passive income. And in this guide of affiliate marketing step-by-step guide, I'm going to walk you through how exactly to get started.
This passive income allows you to bring money to your account even if you're on vacation, on your 9-5, and or even at school! Yep, students can leverage this too!
The internet has given us multiple opportunities – from learning to making money. Even the wealthiest people in the world have leveraged the internet to their success.
When it comes to making money online, the majority will think about online jobs and investing. Unfortunately, only a few would mention affiliate marketing.
In this post, I'll be sharing an affiliate marketing step by step guide to help you learn more about it.
If you're already interested, I guarantee you that if you finish the post, you'll have at least the basic knowledge to be an affiliate marketer 😉
Affiliate Marketing 101: Start Making Money In 4 (Easy) Steps
To start off, affiliate marketing is the process of earning a commission by promoting another product or service. If you're able to sell that promotion, you earn a piece of the profit for every sale you make. 
Sounds easy right?
Now let's get to know the parties involved in affiliate marketing.
The Parties Involved 
1. The Affiliate
Also called as the marketer. This is you. You use the affiliate links to make people sign up, buy a product, or use a service. Every time a link is used by a person, the affiliate will have a portion of that sale. 
2. The Merchant
They are the ones who make the product. They are the creator, the brand, the vendor, and the seller. The affiliate redirects the consumer to the merchant's store to purchase a product.
3. The Consumer
The two parties mentioned above won't exist if there's no consumer involved. Without sales, the merchant can't continue its business which also affects the affiliate. 
4. The Network
This is the one who acts as the intermediary between the affiliate and the merchant. If the affiliate doesn't know any merchants that have an affiliate program, the network will provide it.
They are the four parties involved in affiliate marketing. But when it comes to the question of how to be an affiliate marketer, ultimately, only the merchant and the affiliate is involved.
Now that we know the different people who are part of the affiliate marketing matrix, it's time to know how affiliate marketers get usually paid.
How Do Affiliate Marketers Make Money?
Affiliates usually get paid in three ways. It would depend on what affiliate program they sign up for. 
1. Pay Per Sale
This is the most common way an affiliate gets paid. If the affiliate is successful in converting their marketing to purchase, then the affiliate gets a percentage of that sale.
They are compensated whenever someone uses their link to buy an item or subscribe to a service.
2. Pay Per Click
If the affiliate is successful with his/her marketing and makes the audience click the link and be redirected to the website or the landing page, the affiliate will be paid.
The merchant incentivizes the affiliate whenever the reader or the viewer clicks the affiliate link. 
3. Pay Per Lead
In this program, the affiliate gets paid if he or she is able to make the audience click the link, sign up, download a software, or whatever the desired action is!
Now that we know the usual affiliate payment structure, it's finally time to learn about how to be an affiliate marketer!
How To Start Affiliate Marketing?
1. Choose A Product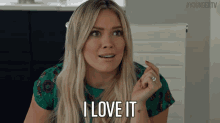 You need a product to promote if you want to be an affiliate marketer – it can be any product or service. 
There are tons of companies out there that are looking for affiliate marketers because they see it as a great way to get more customers. With the audience of the affiliate, the brand is able to target a wider market.
Companies partner with bloggers and influencers to create awareness in the online space to boost their sales and growth.
This means that there won't be any scarcity when it comes to finding a product to be affiliated with. 
There are 2 ways to approach this step:
1. Be affiliated with the products you love
It's a no brainer, right? You know a product well and you use it daily. You know it works and its benefits. So rather than just being a consumer, why not be a business partner as well?
By being affiliated with the products that you like, there won't be any problem when you recommend it to your audience. You'll be confident that what you're advertising is an excellent product. 
I personally like this approach because sometimes people can just tell whether you're just trying to make a sale or genuinely believe in the product.
2. Be affiliated with any product
If you go with this approach then be ready to do extensive research and study. 
You need to give time and effort with this approach because you don't want to be advertising something that can harm your audience. Not doing proper research on products and promoting them for the sake of sales, will lead to less credibility.
One tool that you can use when going with this approach would be looking for affiliate products in affiliate networks. Affiliate networks have a list of companies or businesses that offers affiliate programs. To see more affiliate networks, you can head on to SmartBlogger's Best Affiliate Networks In 2020!
How to make the process easier?
To make the process of affiliate marketing easier, I suggest you list down the products that you really use. And I don't mean products that you've used only once. List down the products that you often use on a regular basis and the products that you have experience with. 
Once you've written it down, check the list that would fit your online presence. Why? Because if you have a health and wellness platform and audience, it would be completely random if you advertise tech products.
Now that you've chosen a product that fits you, it's time to search whether it has an affiliate program 🙂
2. Check If The Company Has An Affiliate Program
There are a few ways to check if the product you like has an affiliate link. 
One way to know would be simply checking their website. Sometimes these companies have an affiliate link on their website's header. But most often, websites place their link on the footer (which is seen at the bottom of the website).
For example purposes, I searched for a mattress company and they had their affiliate program located on the website's footer:
Another example would be my favorite WealthyAffiliate:
After seeing the affiliate program link, go ahead and click it. It will bring you to another page wherein the companies explain further the benefits and advantages of being an affiliate with them. 
Other than explaining the benefits, they also have FAQs that you can read. To finally join the program, there will be a sign-up button (like in the screenshot below) wherein you put your email and whatever they see necessary.
Another way that you can do to know whether your favorite product has an affiliate program would be to simply google it! You can type "the product or the service that you use" + "affiliate program"
Let's say you love to dine at home while binging on your favorite series. And you use Postmates to deliver your food right at your door. You like their service and you want to be an affiliate with them. So you google:
Yep, it's that easy!?
If you're not sure what products should you be affiliated with, you can go to affiliate networks and start from there.
Or you can google it as well. If you have a fashion blog and you want to be affiliated with other brands, simply type "your niche" + "affiliate program" to the search bar.
You'll then be given multiple blog sites that list women's clothing that has affiliate programs.
Once you've checked if your chosen product has an affiliate link, then it's time to sign up!
3. Signup To Be An Affiliate
You need to sign up for the affiliate program so you can exchange information with the brand if you're accepted.
You'll be providing personal information and an account where they can send you money whenever you get to convert your promotion. The company will then provide you an affiliate link in return.
This link will allow the company to track your sales. The link usually has a long tag. Below is an example of my affiliate link with Wealthy Affiliate:
Being in an affiliate program doesn't just stop in exchanging information for a link, the company also provides lessons about their products, its benefits, the data, and instructions on how to navigate their website.
If anything is unclear to you, you could simply shoot an email to them or contact a representative.
4. Start Promoting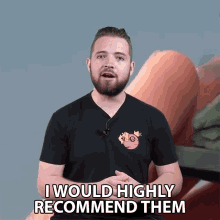 When you start promoting, it's always nice to put yourself on the position of your readers. You want an honest and detailed review of the product.
You don't want to be losing readers just because you were pitching them to buy a product that you barely know. What I often see is others place ads on their websites and the product they're promoting has no relation to their niche.
For me, it's too forced.
What you can do is to have a separate page of the products that you believe in or recommend. This option also helps in making your website look more organized and pleasing to the eyes compared to a website that has different ads plastered on it.
If you run a blog like me, why not dedicate an entire blog post for a product you're affiliated with? You can also insert the promotions in a blog post that's related to each other.
These are the 4 steps to guide you on how to be an affiliate marketer. But this post doesn't stop here. It's now time to go deeper into the topic!
How Can I Succeed In Affiliate Marketing?
1. Know Your Product, Know Your Audience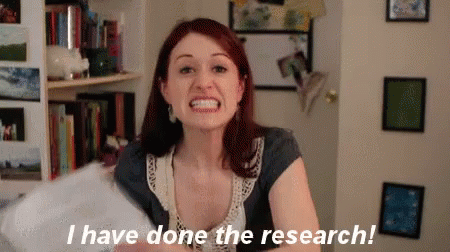 Before you recommend something to your audience, make sure you've done your due diligence. Don't promote something just for the sake of converting a sale – that's a quick way to lose followers.
You've built your brand for years and you've got the trust of your followers. Don't throw all of that away just to promote something you don't even use. Do your research, know more about the product. Determine what's their advantage and disadvantage. 
Know why the product is better than the rest, explain thoroughly why you like it and why you use it frequently.
When they purchase using your link, do they get a discount?
A rebate?
A rewards point?
State all the benefits that they'll get when they use the link.
When you know your product well, it would make the process of promoting it so much easier. Plus, it will come out naturally which makes the reader feel you're genuinely just expressing how much you love the product!
2. Make A Plan
One way to be successful in any endeavor is to have a plan on how to go about it.
Think of different ways that you can promote the product. Should you do it via video form or written? Which one is more effective? What posts does your audience engage more in?
This is where you can leverage your data when it comes to the engagement of your audience. Always put yourself on the shoes of your viewers and readers. Understand where promoting the product isn't a bit too forced and just come out naturally.
Having a plan will make you visualize a road map on achieving success on affiliate marketing.
Even though there's a chance that the initial plan won't work immediately, at least you've mapped it out so you can easily see where you can tweak things.
3. Don't Give Up
Nothing worth having comes easy.
If you can't convert sales within the first week or two, don't get sad about it. You're in affiliate marketing for the long run. It takes time to build passive income.
When you think that there's something missing as to why you can't convert, go back to the drawing board.  Determine whether you should promote via video or stick to written form. Are your posts not that engaging? Are you plugging the promotion to the right content?
Whatever it is, don't stop trying and keep on learning on how to become better!
4. Love What You're Doing
In affiliate marketing, it's important that you love what you're doing!
If you think you're just forcing yourself to make a video to promote something, it will clearly show on the final product of the video. And trust me, your viewers will pick up on that energy.
To make something long-lasting and sustainable, you need to love the process. Why? Because if you don't, the first big hurdle that you'll encounter will make you quit immediately.
Loving what you do allows you to think innovatively. It also makes you think outside the box – two important traits to have in affiliate marketing.
5. Stay Active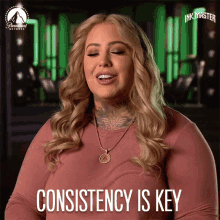 Even if you don't convert sales immediately, continue with your regular posting. Be consistent in engaging with your audience as well.
If your audience engagement is decreasing, go back to the drawing board again. Keep on posting but this time tweak your content a little bit. Start a conversation in the comment section. 
Be active and consistent!
Now that you know the different strategies on being a successful affiliate, the next discussion would be if affiliate marketing is for you. If you like the benefits written below, then go ahead and try it out!
Is Affiliate Marketing Worth It?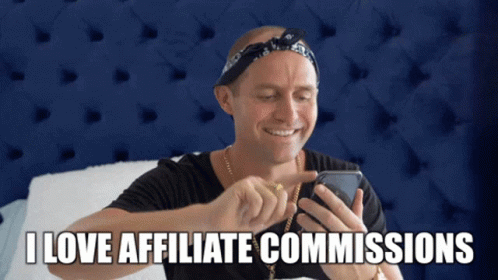 1. Great Passive Income
Although making money while you're on vacation or being asleep seems like an idea that's too good to be true, affiliate marketing can do that for you.
You don't need to constantly promote your products. Making two or more content about the product allows you to just leave it on your website for your audience to consume whenever they want.
If a post was made three months ago and a reader buys a product using your link, that will still generate you cash.
No matter where you are if your audience buys a product using your affiliate link, you will still be incentivized by the merchant.
2. Not Much Of A Hassle
An affiliate's primary job is to convert with the affiliate link.
If it's making the audience click the link, buy a product or sign up, the affiliate should be focused on how to make the audience do those actions. 
Affiliate marketing rids the process of making a product as well. It makes you avoid the difficulties of finding the ingredients, materials to make the product, testing it, manufacture it, and all the legal procedures.
Your main goal is to market the product and convert users.
3. Be A Business Partner
As an affiliate, you don't just get to be a consumer, you get to be a business partner as well. Plus, you're partnering with a product that you know and love!
You also have the option of which products should you be affiliated with.
4. No Fees
When starting in affiliate marketing, there's no affiliate fee that you should be worried about unlike starting a business or making a product.
You can start with zero dollars, all you need is great content to convert sales!
5. It's Convenient
The merchant doesn't tell you when to promote a product or how many times should you use your affiliate link – it will all be up to you!
It's convenient since you're able to post and work on your own terms. No need to be in an office, or be in a company uniform. You could be on the beach and create your content there!
Up to this point, you've heard almost all the positive things that affiliate marketing brings to the table.
In the next section, I'll be enumerating the struggles I've faced as an affiliate. This is not to scare you but it's for you to see both sides of the coin!
Is Affiliate Marketing Easy?
1. It takes time and effort
As mentioned earlier, be in affiliate marketing for the long run. It's difficult to build an audience and build trust. 
To build an audience for your blog or channel, you need to be consistent in making great content. Plus, you need to engage and market your website as well.
Other than making great content, you also need to make your website visible to search engines so people can find you. To add to that, your website should be clean and aesthetically pleasing!
Although the process is difficult and tedious, it's also satisfying to see your audience share your work, engage in the comment section, and purchase from your link.
2. Mistakes are bound to happen
You won't get it right the first time. A successful marketing campaign involves trial and error. You need to experiment on what works and what doesn't. What makes people engage and what makes them just read.
Mistakes are part of the process. If they happen, reassess what went wrong and tweak the next strategies.
3. You learn as you go
Even though mistakes are bound to happen, you should keep moving forward. You will learn as you go.
What worked for others, might not work for your niche. Don't be discouraged but see it as an opportunity to learn more about your audience and niche.
How Can I Start Affiliate Marketing With No Money?
I'll be honest, starting in affiliate marketing was hard at first. I didn't have any people to teach and guide me. But what made me learn a lot faster in this industry was because of Wealthy Affiliate. They give affiliate marketing training step by step and it's very easy to follow even if you're not tech-savvy (like I was 2 years ago).
Plus Wealthy Affiliate's platform has everything. They can host your website, tools to build a website, site support, and their own keyword research tool. All of which are important to create your own website and be an effective affiliate!
You can sign up for a free account at first just to see what I'm talking about. With that free account, you get to access lessons (limited), create your first website & get limited access to its keyword research tool immediately!
& if you don't want to invest any money just yet with affiliate marketing, you can still be a FREE member forever. Yes, forever.
If you want a more detailed review of Wealthy Affiliate, check out the thorough review that I did on Wealthy Affiliate for my other website: Wealthy Affiliate Review
Affiliate Marketing FAQ
Can you get rich with affiliate marketing?
Depending on your definition of "rich", you are going to be able to make money from affiliate marketing. The more you focus on learning and implementing the techniques and teachings, the more you'll be able to earn from affiliate marketing. That being said, it won't be an overnight success, if that's something you're looking for.
Can you start affiliate marketing with no money?
Yes, you can. You can either build a free website first and get traffic or you can also take advantage of social media. Another way to do it is to create a YouTube channel and have affiliate links on the description. You can learn tips and tricks from free information on the internet. That being said your learning curve will be slower than someone who takes a good affiliate marketing course.
Is affiliate marketing still profitable in 2020?
Yes, it is and it will continue to bloom especially now that e-commerce is on the rise.
Why do affiliate marketers fail?
Affiliate marketing is not a get-rich-quick scheme. You'd need to put in the effort for months at times before seeing any results. If someone is not consistent and throw in the towel because he's not seeing any kind of results or money just after working on it for a month, he'll more likely to fail.
Leverage This New Information
As we've mentioned earlier, affiliate marketing isn't usually on the list when it comes to making money online.
Now that you have acquired this new information, with this affiliate marketing step by step guide, it's now up to you to use this to your advantage!
Mentally prepare yourself for the struggles along the way, but keep at the back of your mind the benefits and advantages of being a successful affiliate! 🙂
If you like this guide, please help to share it. It'd really mean a lot to me, only then I'd know what my readers like and what they don't.
If you have any question or want to share your own experience on affiliate marketing, feel free to write them down in the comment section below 🙂