I partner with some companies (only the good ones!) that I think will be beneficial to my readers. If you purchase through my links, I'll get a small commission at no extra cost to you! To know more please read my disclaimer.
So…. you might have heard of affiliate marketing if you've been googling and finding ways on how you can make money online or from home. You might even read or watched someone discussing their income sources and they might have mentioned affiliate marketing – and now you're getting interested, like…
What exactly is affiliate marketing?!
Well, at least that was me 5 years ago.
When I first knew about affiliate marketing, I thought that it's only meant for people who are tech-savvy. These people that know how to create blogs and ads (I didn't realize that was gonna be me 5 years later but… ya).
I, at that time, would never have thought I'd be doing affiliate marketing and I certainly never thought I'd be making money out of it.
I thought and felt small when I saw all those affiliate marketing gurus 🙁
If you're feeling the same way, good news!
Cause things have changed so much over the past few years and it's not as hard anymore to be trying out affiliate marketing.
It's easier than ever to create blogs, writing, and building an audience now. You might not even need a blog. Read more below, I'll spill the tea ☕
This blog, I will share with you how I started with affiliate marketing, what is it about exactly and how, like anyone – I mean, anyone, who's not tech-savvy can start affiliate marketing today.
This is coming from someone who's afraid of the word affiliate 5 years ago. Let's get started.
Just before we dive in further, if you are still skeptical of affiliate marketing, here are some posts from real people who have tried it:
Affiliate Marketing For Beginners – How To (Easily) Make 6 Figure Income
What Exactly Is Affiliate Marketing?
Affiliate marketing's concept is actually pretty darn simple.
My way of understanding the concept is like you, being an agent.
Let's say if a celebrity is endorsing a product on their Instagram account and he/she is telling their fans that if they want to also get their hands on the product, they can go and click the link that this celebrity has put on their Instagram profile.
Each time their fans go to the link and buy the products, the celebrity is going to get a commission.
That's it. The celebrity is like an "agent" for the brand.
But, you DON'T need to be a celebrity to do affiliate marketing. You just need to build your authority within your specialty. And I hope I'm not scaring you here, anyone CAN build authority, even without a fan base.
Try to think of something that you're actually good at.
Let's Do An Exercise
Say you're really passionate about skincare.
You know the latest serums and you've tested a lot of the rave products out there. All of your friends actually go to you every time they want a recommendation on which skincare products they need to buy for their skin type.
Just with this, you know you already have authority here.
And, just imagine that everyone that you've recommended products to, be it your friends or family members, purchase the products you've recommended – AND, you're earning a commission on every product they've purchased! Isn't that cool?!
So how do companies actually do affiliate marketing on a big scale with their products right now?
By creating a unique link for each "agent" who wants to recommend their products.
For example, every time you tell your friends to buy a moisturizer from Sephora and use your specific code "Steph20", you'll get a commission.
If it's not a code, it will be a link.
So instead of you telling your friends to go to Sephora and use your code, you could send them YOUR unique link to your friends to purchase straight online. When they've purchased through your link, you will be making some $$.
If you want to know more about how affiliate marketing essentially works on a video, you can also watch this video below from Kyle. Kyle is the founder of Wealthy Affiliate (affiliate marketing course that I've been a member of for over 2 years now).
Choosing Your Niche
A lot of people that I've talked to about creating an online business had always been stuck at this level.
Choosing a niche.
For some reason, this is a very hard choice people need to when starting a business.
Choosing your niche doesn't need to be complicated.
Trust me. You don't want to spend a week choosing a niche. I've tried a lot of different things to do and below have always helped me narrow down my options:
Choose a topic that I have knowledge on (don't need to be an expert, but can hold on a good conversation).
Choose a topic that I won't really get bored of after talking about it for half an hour to someone.
Ask your friends or family members in what subject would they come to you to ask questions.
You can also try to list down a few topics that you usually like to read and are interested in.
If you write anything that's too broad, for example, fashion; is there a way you can niche it down? Maybe try – fashion inspired by African prints (it doesn't need to be this, but just something that's more specific).
This will be easier for you to build your authority surrounding that topic.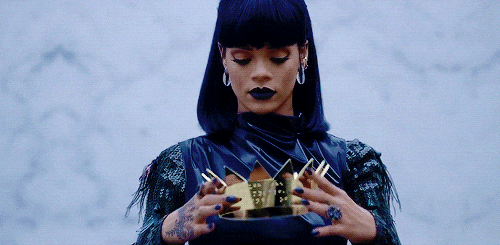 Take my blog as an example.
There are many financial blogs out there. But I'm really trying to write to an audience for millennial women who are trying to take control over their finances and lives – a group of people that I can greatly relate to cause *cough* I'm one of them.
If you don't think you have anything that you're good at, one of the good ways to start is also to journal something.
I have a yoga blog for yoga beginners.
I write because I'm a newbie when it comes to yoga. I write posts about my journey and how I hope it can inspire another newbie to continue their yoga journey of their own too. I write mostly about the props or tools that I bought, which series am I doing and I actually link them back to Amazon or a specific yoga brand.
And you guessed it, I make some $$ when my readers bought something using my links 🙂
If you want someone to have a chat and brainstorm with, hit me up in the comment! I'll reply back at ya!
But, in the meantime, you can also watch this video from Kyle about choosing your niche.
Building Your Audience
One place and way that I really love to do to build my audience is by blogging.
I just find it to be more evergreen and sustainable. Yes, it takes time to write content and maintaining your blog but it's definitely more sustainable in the long run.
If you're interested to learn more about how to affiliate marketing with blogging, you can check out my review here of Wealthy Affiliate. You can even learn without being a member for FREE. It's gonna help you step by step, even if you don't know how to open up a Facebook account.
(And no, they won't ask you for any of your credit card details. You can start for Free, for a lifetime).
BUT, that being said, I don't want to steer you away from trying out affiliate marketing if you're not into blogging.
You could also build your audience on social media.
If you already have a huge following on Instagram, you can always have a link on your profile where your followers can go and shop using your UNIQUE link, for you to earn some commission. OR, you post an Instagram story where your followers can swipe up to shop with your link as well.
Another way is to go with YouTube. You can build your YouTube channel and link all of the products you've mentioned or making a review, on your video description box, so your followers can also get the stuff you've featured in your video using YOUR link.
I know that some marketers actually paid YouTubers who have huge followings and good viewerships on YouTube for this but I wouldn't recommend you doing it this way. Cause then you always need to be paying somebody and you won't be building your own authority.
Other than Instagram and YouTube, one of my favorite ways is with Pinterest (yayyy!).
You can create pins and link users to the shops using your links 🙂 It's even simpler with Pinterest! If you still don't know, Pinterest can be great at driving traffic to your blog or shops!
Finding Affiliate Programs
Another important thing you would need to know when doing affiliate marketing is choosing and picking out your affiliate programs.
There are a lot of affiliate programs out there that you can actually apply to and be a part of, like Amazon, LinkShare, ShareASale, and even individual stores.
For example, if you're a fan of yoga (like me), you can try to promote different yoga attires from different stores. Some pieces are from Amazon and some might be from other shops who also have their own affiliate program.
You can also promote online yoga classes and even yoga retreats!
There, are, just, so, many, opportunities!
One of the biggest affiliate programs in the world is Amazon's. It's great because the amount of users and sales they make is cray cray! But there's also a downside to it – smaller commissions and shorter cookie lifespan.
Okay hold up Wina. What's cookie lifespan?!
Cookie lifespan means that if I were to click your Amazon link today and purchase the items today, you'll get commissions. BUT, if I decided to buy the items next week, you won't get the commissions anymore because Amazon's cookie lifespan is only for 24 hours.
Now, there are affiliate programs out there with a 3 to 6 months cookie lifespan so you don't need to worry. Some are even a lifetime lifespan (like Wealthy Affiliate's!).
So when you are joining some affiliate programs, just make sure to check out their cookie lifespan as well.
But again, don't worry too much about affiliate programs. There are so many programs out there – always something for every niche!
And if you join Wealthy Affiliate, there's also a lesson specifically for this & a library of affiliate programs that you can request to join! Read my review here.
How Much Can You Earn With Affiliate Marketing?
Affiliate marketing is a business.
The harder you work, the better the results.
It's harder in the beginning, but it's gonna be much better after a while as it's extremely evergreen.
So, in terms of how much you can earn with affiliate marketing, well, the sky is the limit.
For example, if you are pushing higher ticket items, of course, your commissions tend to be bigger. You can promote multiple products from multiple vendors so that you don't only have to promote 1 product.
And this will give you more options and more rooms to earn!
It's not hard to get your first affiliate commission. And I can tell you that once you've earned it, you'll be so motivated to continue and keep doing even better and aiming even higher! 🙂
To keep your spirits up, here are some success stories to fuel you!
So, Are You Going To Consider Affiliate Marketing?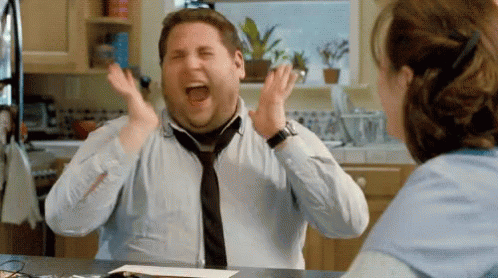 (I hope that that's your reaction right now :p)
I've given you a very basic understanding of affiliate marketing.
Trust me, it's not in any way intimidating.
I come from nowhere too, I was a newbie not sure where to get started but I've managed to create a few websites with thousands of traffic coming in every month.
If you would like to learn how I've done it, you can check out my review of Wealthy Affiliate here. I'm promoting it here because it really was where I learned everything I need to know about creating an online business.
You can join Wealthy Affiliate for free, you know (hope I've mentioned this before). I'm a premium member but there's really no forcing you to become a member too. You will get access to the 1st course of Wealthy Affiliate for free where you'll be able to create your own website. And, no credit card details needed.
Click here to read my review of Wealthy Affiliate and click here to check out Wealthy Affiliate in flesh.
What's one thing that's holding you back from creating your own online business?