I partner with some companies (only the good ones!) that I think will be beneficial to my readers. If you purchase through my links, I'll get a small commission at no extra cost to you! To know more please read my disclaimer.
Hey you, my beautiful blog readers, do you believe that in just seven baby steps you can achieve financial freedom? Well, Dave Ramsey and his followers believe so 🙂
Although some people have mixed opinions on those steps, it's wise not to completely get rid of them because of someone's opinion. If you haven't heard about it yet, then you're in luck!
Today I'll be writing what are Dave Ramsey's 7 baby steps to financial freedom and I'll be discussing one by one in detail to make sure I provide you some value today.
Take what you need in this post, and forget the other irrelevant things for you.
If you're ready to learn the 7 baby steps, then read on! 
Related: Is Financial Freedom Possible? Here's What You Need To Know
What Are The 7 Baby Steps To Financial Freedom?
Before we start discussing the steps, it's only right that we give a short introduction about Dave Ramsey.
Dave Ramsey is a personal finance expert. He is the author of The Total Money Makeover and other best selling books. He runs the Dave Ramsey Show wherein he talks about all things personal finance. His topics range from paying off debt to budgeting, and different financial ideas.
If you haven't grabbed his book yet, you can get it here delivered to your door: The Total Money Makeover: Classic Edition: A Proven Plan for Financial Fitness
To know more about Dave, you can head on to his website to check out his classes, tools, and resources. Now, let's get to it.
Baby Step #1: Save $1,000 For A Starter Emergency Fund
Dave Ramsey believes that saving a thousand dollars for an emergency fund should be your priority. You should be aiming to save this amount as fast as you can. He says that emergency funds will cover for those unexpected life events that you didn't plan for which I totally back up!
Emergencies happen to everyone. The only thing to combat these situations would be to have an emergency fund. Can you imagine the worst-case scenario that can happen to you and you're not prepared for it financially? 
If you're not prepared then most probably you'll take out a loan and work your butt off to pay it back. And if you can't pay it back, we all know the different consequences that it brings.
Not preparing for an emergency fund can cause a series of problems for one person or family.
How to build an emergency fund:
For you to successfully build an emergency fund, one of the ways that you can do it would be setting up a monthly budget.
Make a goal on how much you should save every month. Create categories and decide how much you should be spending on them. For a budget to be successful, the person should have the discipline to follow it!
[convertkit form=1525648]
Quick ways to build your emergency fund:
According to Dave Ramsey's blog, a way to beef up your emergency fund would be to sell something.
You might have some old belongings in your house that you barely use. These can be your clothes, furniture, and gadgets. The money that you make off these things, can go directly to your emergency fund!
In my post on Ways To Make Money From Home,  I used to do the same thing. I sell my clothes that I haven't used for 3 months already. I also sold my old gadgets since I barely use them anymore and it's just collecting dust on the shelves.
If you want more ideas on how to make money, check out my Make Money blogs!
>> My Verdict:
Emergency fund IS important. But Dave missed out on I believe is the number 1 priority if you want to get yourself protected (which emergency fund is meant to be). Insurance. Insurance is the best way to mitigate risk. My personal opinion is to put getting an insurance policy to be the first even before setting up an emergency fund.
Baby Step #2: Pay Off All Debt Using Snowball Method
Paying off debt is a no brainer when it comes to achieving financial freedom. Unfortunately, it's easier said than done.
If you've searched about different ways to pay off debt, I'm pretty sure you've read about the debt snowball method. I don't think that Dave was the one who created this debt-repaying method, but I'm confident that he was the one who popularized it. 
The debt snowball method tells you to list down your debts from the smallest balance to the biggest one and you'll start repaying them in that order.
For example, you have three debts:
Credit Card: $5,000
Medical Bill: $800
Car Repair: $1,350
If you're using the debt snowball method as a way to pay off those balances, you should start with the medical bill then car repair, and lastly credit card.
Why is this commonly used and popular?
This method is usually recommended by many because of the positive psychological effect that it gives out. 
In a CNBC article, they mentioned that Harvard Business Review found out the most effective strategy to paying off debt would be the snowball method!
Researchers said that paying off the account with the smallest balance gives out a more positive and powerful effect on the payer's sense of progress. Those little wins can serve as a great motivation for them to keep paying off their debt.
Ways To Repay Debts
If you want to check out proven ways on how you can repay your debts, read this 18 Ways To Get Rid Of Credit Card Debt. It's an article filled with proven strategies to pay off your remaining balances.
#7 would probably be one of my favorite ways! It's also a recommended strategy of Dave Ramsey to beef up your emergency fund.
I personally support getting a second job because it's a sure way to increase the money inflow to our accounts. More money means the faster we can pay off our debts. More money also means more savings and increased emergency fund as well.
(And hey, if you're looking for a list of second jobs that you can do at home, I have the article for you!)
>> My Verdict:
Debt is one of the reasons people have sleepless nights – I know I did. Even though it's best to get rid of debt fast, you might be missing out on other opportunities. For example, instead of paying more for your mortgage to finish off the debt fast and to pay less interest, you might get even better returns if you were to put that extra money on an investment account. The same goes for your student loan.
Baby Step #3: Save 3-6 Months Of Expenses In A Fully Funded Emergency Fund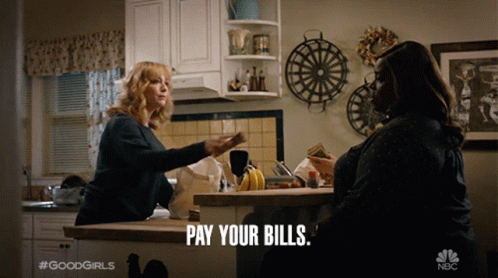 According to Dave Ramsey, if you're done with baby step #2, you need to place all that money that you've been using to pay off your debt and transfer it to a fully-funded emergency fund! This larger emergency fund is for bigger emergencies that life throws at you.
We can only hope that emergencies can be covered by $1,000 only but sadly that's not the case. 
Here are some reasons why you should start a bigger emergency fund:
Job loss – Probably one of the worst things that can happen to us, right? Imagine your main source of income is cut out immediately. Unfortunately, this has happened to millions of people around the world because of the current pandemic. If you've saved up an emergency fund, then you could've cushioned this financial hit.
Medical Bills – If you have medical insurance then that's great! But sometimes insurance doesn't cover all the expenses. A trip to the emergency room can really make a financial dent to one's account. 
Home Repairs – Although this might not be much of a financial problem but it's a problem that happens from time to time. It's just better to be prepared for all emergencies.
Car Repairs – This is a costly problem if you haven't allocated some money towards repairs. You need to have that extra money for an oil change, wheel replacement, and car accidents. 
Those are some of the reasons why you need an emergency fund. You don't want to be in a situation where you've saved up a good amount of money and you used 80% of it on medical bills.
Knowing you have a full emergency fund makes you sleep a little bit better. It gives you a sense of security – that even if a bigger emergency happens, it won't make a significant dent to your financial status.
In my case, I didn't lose my job but I resigned from it. But before doing that, I made sure I was financially set for at least 6 months out. I needed to have some money for rainy days.
>> My Verdict:
I do agree with the fact that you'd be needing more than $1,000 for your emergency fund. That being said, there should be a threshold on how much you will be saving to an emergency fund before you start putting that money for investment.
For example, save for at least 3 months worth of expenses. Then halved the amount to go for building the emergency fund to 6 months worth, while the other half will go to an investment account.
Baby Step #4: Invest 15% Of Your Household Income In Retirement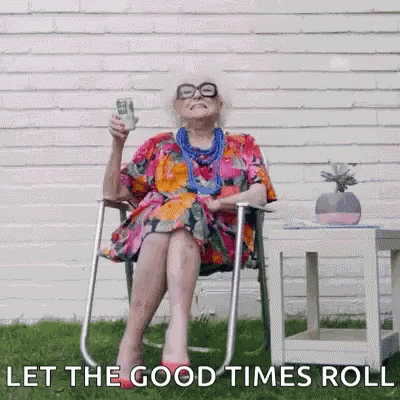 Retirement may seem very far away especially if you're still in your 20's. But in order to live a comfortable retired life, we need to prepare as early as now. According to Dave, when you reach step 4, it's time to get serious with your retirement no matter what your age is. 
What you want to do, is to first look at your 401(k). A 401(k) is a retirement savings account that allows an employee to place a percentage of their salary to investments. 
Dave suggests that you should invest enough in your company's 401(k) to avail of the full employer's' match. This just means that you should put money in your 401(k) until your employer reaches his max amount. 
For example, your employer is willing to match your contribution dollar for dollar with a maximum of $2,000. So this means if you invest $1,000 to your company 401(k), your employer will match that and invest $1,000 as well.
But if you place $2,500 a year, your employer will only place $2,000 because that's their max. To know more about different match structures, you can watch this video below!
Other than investing in your 401(k), Dave also recommends investing in a mutual fund. After you've completed the steps above, you should also invest in your future. 
Dave recommends four types of mutual funds. He believes that if you keep your money diversified, you minimize the risk.
Four types of mutual funds that he recommends:
1. Growth Mutual Fund
This fund is focused on companies that have the highest potential to grow in value.  The fund manager here doesn't usually go for companies that give out dividends because they want companies that place their earnings back to the business rather than giving out dividends.
2. Growth And Income Mutual Fund
This fund is invested in companies that have been around for decades. They have made a name for themselves and consumers trust their brand. These companies don't have much room to grow compared to the others in the growth mutual fund because they are already at the top of their sector or business. 
3. Aggressive Growth Mutual Fund
This fund places their money on companies that show high growth potential but carry a considerable risk as well. This fund is exposed to a frequent movement of up and down or what we call "market swings". They are also invested in "booming" or "hot" sectors in the market.
4. International Mutual Fund
Dave considers this as a great investment because it goes beyond the United States. So it spreads your portfolio and it lessens the risk involved.
>> My Verdict:
15% is good. But you need to remember that the older you get, the higher the percentage would be. It's not a percentage that should be used by everyone, no matter their background.
Baby Step #5: Save For Your Children's College Fund
If you're paying your debts and investing for your retirement, it's time to save for your kids. If you don't have any, you can just skip this step. The reason why Dave included saving for your kid's college is because of the well-known fact that students after graduating carry a ton of student loan debts.
Dave recommends a 529 college savings plan or ESAs (Education Savings Accounts).
A 529 plan allows an account holder to save money on behalf of a beneficiary (children, grandchildren, spouse). The money placed in the plan will be invested in money market funds, stocks, or mutual funds. 
Different types of 529 savings plan:
Prepaid Tuition Plan – This type of plan allows account holders to buy credits at participating colleges and universities. Some plans have limitations on which college you can use them. An advantage of this would be the opportunity for you to avail the credits of the school at the current price. 
Savings Plan – This plan allows you to invest contributions that can be withdrawn and used for educational purposes.
To help you with the different 529 plans, TheSimpleDollar recently released its Best 529 Plans this 2020! Make sure to check their post out!
>> My Verdict:
If you're worried about the high tuition fees that these colleges offer, why not make your kids study outside of the US? In fact, CNN Money wrote that HSBC published a survey that 42% of the parents in their survey would consider sending their kids abroad for college.
Although this option is still kind of pricey, some countries offer free education to international students. You can look at this list of countries that offer such opportunities to aspiring international students.
Baby Step #6: Pay Off Your Home Early
"Now it's time to dump the mortgage," says Dave.
Once you're in this step, you probably have a solid budget that you follow. Pull off that extra money/extra fund and dump it to your mortgage. 
Now, THIS is where some people disagree with Dave.
Other people have low-interest rates on their mortgage. They think it would be more beneficial for them if they placed that money to other investments.
To counter that argument, people would support paying off the mortgage early because of its positive psychological effect. It gives out a feeling of satisfaction wherein you can finally say that your home isn't loaned anymore. It's already totally yours 100%!
I understand both sides. Some people would rather see their money appreciate and some would pick a peace of mind. The answer to whether you should do this baby step would really depend on your preference.
Some even won't consider getting a house. They would just rather rent an apartment unit and probably invite their friends to live with them to lower the rent. While there are others who think that getting a house should be a priority.
>> My Verdict:
Again, the choice of doing this step would entirely be up to you! 🙂 But before you make any decision, make sure it's an educated one. If you're not sure how to do that, get a financial advisor that can help and do the calculation for you. You can check out Financial Gym if you want, I've heard good things about them but I myself haven't used their service yet. It's an option for you to take.
Baby Step #7: Build Wealth And Give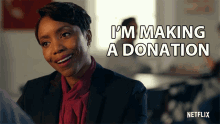 This is my most favorite step! You get to build wealth, accumulate money, and share your blessings with others! You can donate to your favorite charity, church, or even school!
Sharing your blessings don't just come in the form of money or material things, it also comes with sharing your knowledge with people. If you've successfully paid off your debt, you can share your experience and what you did to your friends and family who have debts of their own. 
Tell them what you did, what sacrifices you had to do. You're the most appropriate person to help them along the way because you've been in their shoes before – you know what they're going through.
>> My Verdict:
You don't need to wait to go through all the steps to give back to others. I do believe in money karma where the more you give, the more you'll get back. Even if it's just $1 donation, if you have extra cash, make that donation.
Are The 7 Baby Steps For You?
If you're into focusing on one goal at a time, then the 7 baby steps are perfect for you.
This process to financial freedom makes you focus on accomplishing one step first then move to a more challenging step.
In some aspects, it's like the debt snowball method. In the debt snowball method, you get into a momentum of crushing out debts one after the other. It gives you a sense of motivation and accomplishment. That's what I also believe you'll feel when you're going to do these baby steps. 
Why Should You Follow These Steps
These steps are great if you want to really prepare for emergencies and pay off your loans. Dave Ramsey with his book The Total Money Makeover, successfully elaborated a good road map to achieving financial freedom.
It teaches you that you can't achieve your financial goals overnight, you need to do it step by step or in this case, one baby step at a time.
Achieving financial freedom isn't a sprint, it's a marathon. You should look at the longer time horizon. 
What I like about the baby steps is that it makes you think of other people as well. These people will be the ones who will support you and cheer you up when the going gets rough. It's not always bright and happy days, there will always be rainy days as well.
Why You Shouldn't Follow These Steps
At times when I was reading the book, being in debt is seen as a really bad situation in your financials. BUT, that doesn't necessarily need to be true. Do you know how the rich and wealthy get even richer every day?
It's because they have and use LEVERAGE.
Leverage can also be in terms of debt. You take a loan to buy a house, that can give you back capital gains or rental income if you're renting it out. You can take a loan to get your business started. Loan if you don't know how to manage it can be a bad thing. But with a loan as well, the rich have been able to make more money out of it.
To My Millennial Readers
As mentioned earlier, what you can do is to take what you think is important and what can help you with your financial goals and forget the irrelevant ones.
Although I love these baby steps, I think it's too traditional for millennials. What I suggest would be reading first I Will Teach You to Be Rich, Second Edition: No Guilt. No Excuses. No BS. Just a 6-Week Program That Works.
What I love about his book is he isn't afraid to recommend what most financial authors frown upon. He teaches you to live your rich life. If you're looking for more financial books to strengthen your financial literacy, you can check out my Top 6 Financial Books To Read! 
So to end this post, did Dave Ramsey convince you to follow his 7 baby steps to financial freedom? Let me know in the comments below!